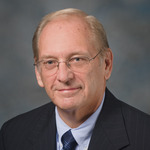 Title
Chapter 19: Moving Occupants Into Buildings: Commissioning Buildings and Factors that Drive the Move-In Schedule
Description
Mr. Daigneau explains that the "Move Team" for any building project includes the project director and representatives of users and facilities operators who develop a move schedule and contract moving services. Mr. Daigneau lists some of the many details that have to be readied prior to a move: telephone and computer systems, key systems, the signage system. He notes that occupants were moved into Alkek Hospital one floor at a time. He also explains that the Mays Clinic, the Mitchell Clinical Research Building, and the Cancer Prevention Building were all opening at the same time, creating a drain on facilities staff. Mr. Daigneau next talks about the "commissioning process" required before any building opens. This is a series of tests performed to confirm that all systems are in working order. He notes that research buildings with laboratories and vivariums are the most difficult to commission, with clinical spaces and office space coming next. He describes the year-long proc
Identifier
DaigneauW_02_20131004_C19
Publication Date
10-4-2013
Publisher
The Making Cancer History® Voices Oral History Collection, The University of Texas MD Anderson Cancer Center
Interview Session
Topics Covered
The University of Texas MD Anderson Cancer Center - Institutional Processes; The Administrator; MD Anderson History; Institutional Processes; Overview; Definitions, Explanations, Translations; Discovery and Success; Building/Transforming the Institution; Growth and/or Change; Obstacles, Challenges; Professional Practice; The Professional at Work
Creative Commons License


This work is licensed under a Creative Commons Attribution-Noncommercial-No Derivative Works 3.0 License.
Disciplines
History of Science, Technology, and Medicine | Oncology | Oral History
Transcript
Tacey A. Rosolowski, Ph.D:
I wanted to ask you about the plans and processes that you used to actually move people from, say, laboratory and office space on the main campus down to South Campus, as well as moving patients around when that was often necessary. How did you work on that make that happen?
William Daigneau, MBA:
Well all of the" we had developed over the years our process, and I mentioned the core team. The core team is responsible for managing the entire project from beginning to end. All critical decisions go through the core team. The core team is responsible for all budgetary schedule issues. One of the things that allows the core team to operate is it creates" through the various stages of the project" it creates other subgroups" sub teams that report to the core team. For example, there's one member of the core team who represents the users, and I mentioned earlier that often that person will form a user's group or a building committee that's composed of all the future users. They weigh in on basically the adjacency issues, where things go in the building. They answer questions about specific space layouts. So these subgroups will operate during the course of the project as the phase the project moves through. One of those phases will be nearing completion when occupancy" when we're getting ready for occupancy, and sometimes the names change, but usually a group is formed called the Move Team, the Building Occupancy Team, and that team is made up of both the facilities operations people, as well as users" your representatives of the actual users that are moving, as well as the project director" project manager, who's responsible basically to develop a move schedule and go through all the details of the move in. Separate schedules are developed for that. We often will contract for moving services. So that's all handled" telephones. A lot of people forget that every room has a telephone and a telephone numbers associated with it. All that's worked out. The keying system is all worked out.
Tacey A. Rosolowski, Ph.D:
What is that?
William Daigneau, MBA:
The keys.
Tacey A. Rosolowski, Ph.D:
Oh, the key system.
William Daigneau, MBA:
The locking system" because when somebody goes to move, they need to have an active phone, an active computer, and a key for the room. Room signage" we have a signing system where you can add the name of the person at the bottom of the sign, if you've ever noticed that. All of that is laid out during the move planning. A lot of work and a lot of details go into that" and that's just for occupied spaces. So when we open" we usually open floors of a hospital at a time, not the whole thing. We move by floor. The day will come where patients are actually then moved physically from wherever they're at to the new floor. All of that is developed as per that schedule and per that move plan, and one of the things I mentioned earlier that we had the Mitchell Building under construction. We had the Mays Clinic under construction. The Duncan Cancer Prevention Building under construction" all at the same time. That was kind of a problem in some ways for us, because when all the buildings were coming basically on line at similar time frames, so we were trying to active the buildings for occupancy at about the same time. It created a huge drain on facility staff, because it wasn't like we could move people from one project to the other. They were all simultaneous, so we had to create" we had actually three activation teams working at the same time for three buildings, and it create a huge impact on information services, because they were doing all the telephone planning, all the computer planning on three buildings at the same time. So we actually had to go back to the Facility Steering Committee and work out a prioritization, because there was just" there was no way to do all of this. It was peaking" all of that concurrently, and there just wasn't enough staff resources to support all that. So we went through a prioritization, got approval to basically sequence the buildings and" so that's why Mitchell basically" I mean, to be honest with you, as anxious as everyone was to occupy Mitchell, it was the last one that was finally moved into.
Tacey A. Rosolowski, Ph.D:
Interesting, yeah. Can you tell me" what are some of the specific" some of the other issues that arise? You talk about telephones and computers and keys" signage? What are some of the other issues in moving laboratory equipment, for example, and also moving patients" people from place to place?
William Daigneau, MBA:
Well, part of the activation process" a separate activity that's going on is called the commissioning process, and that is where all the building systems" the new building systems are tested to make sure they operate correctly. It's a lengthy process to go" to commission a building" to make sure everything" because obviously you don't want to move in and then find out you have a problem with the fire alarm system. So all of that is thoroughly checked out, tested under various conditions, and is part of commissioning. Now, office buildings are the easiest to commission" very straight forward systems. Clinical buildings are the next more difficult, but the most difficult commissioning activity goes on in the laboratory buildings, specifically the vivariums, because the vivariums" we call them mouse Hiltons." It's like a hotel for mice. So before we can move the animals" because" a lot of people don't know this, but some of the breeds" these mice are bred specifically to test for certain things. You heard the term" maybe" nude mice.
Tacey A. Rosolowski, Ph.D:
Uh-hunh (affirmative).
William Daigneau, MBA:
Some of those mouse colonies are twenty or thirty years old, because it's taken that long genetically, so they're very valuable" the genetic modeling that has occurred" has taken a good while to achieve and to create a mouse that basically is susceptible to certain types of cancer so that they can evaluate drugs and various procedures, et cetera. So these mice are very valuable. Those certain breeds" I mean" there's only one colony of them in the United States sometimes, because they're so unique. So obviously, they have" the animal research people do not want to move it into a new facility where there's a chance any sort of problem with it or failure of it could lead to death of those very expensive and very rare mice. So the commissioning for vivariums is" takes almost a year.
Tacey A. Rosolowski, Ph.D:
Wow.
William Daigneau, MBA:
They're eventually put" everything is checked out, sanitized, disinfected" I mean literally scrubbed down like an OR" almost more extensive than an OR, and then they'll put that" after that's all been achieved, then they'll put in a test colony of ordinary mice (laughs) and just see how they thrive"
Tacey A. Rosolowski, Ph.D:
Right.
William Daigneau, MBA:
before they actually make the move of the main colony into the new facility. So the vivariums have always been both very extensive and has generally, in occupying" a vivarium is like in Mitchell Building" if a vivarium is located in the research building, it drives the entire schedule for the building because of the fact it takes so long and it's so extensive. So all the commissioning goes on and is the most detailed in the research facilities. Then there's a safety issue, obviously, so ventilation systems are especially designed in the research buildings, checking that out to make sure that the nasty stuff is exhausted properly, that all fume hoods are working correctly. A lot of people don't know about how fume hoods actually operate, but there's a lot of fail safes build into them in terms of the air flow" basically to keep the air flow" keep whatever is hazardous inside the hood with little chance of escaping where a researcher would breathe it while they were working at the hood.
Tacey A. Rosolowski, Ph.D:
Uh-hunh (affirmative). This is so curious. Is this also a laminar airflow system? I talked with Dr. [Gerald P.] Bodey [Oral History Interview] at length about that.
William Daigneau, MBA:
Yup, yeah. Laminar air. Basically ideas" curtain" there's a curtain of air, and so you can hold your hands inside, and that curtain of air basically continues to keep whatever hazardous material inside the hood without it coming back out where you might breathe it. So there's a lot of issues going on with the hoods" whether the sashes a third open, halfway open, fully open" all different conditions for airflow.
Tacey A. Rosolowski, Ph.D:
Uh-hunh (affirmative). You've got a lot of radioactive materials, too, in the Houston labs.
William Daigneau, MBA:
Yeah. So they're all tested very thoroughly before researchers are able to occupy the lab. You have to create positive air pressure inside the labs so that if there's a spill or anything like that, it's contained inside the lab and it" there's a lot of details that go on in the ventilation systems and air delivery and pressurization and all of these things that are tested constantly. Now some of those" again" some of those exist in some of the hospital rooms, as well, where you're trying to quarantine a patient who might have a disease that's infectious or whatever. But they're extensive in the" that's what takes the" that's why research buildings are so expensive and take so long to actually build" because of these very sophisticated mechanical systems that supply air and pressurize various areas.
Tacey A. Rosolowski, Ph.D:
What's the comparison of cost between laboratory spaces of the sort that you just described and for example, operating rooms? I think people who are kind of naÌøve about how all these buildings work may thing" might think, Oh, yes. The operating rooms are the most complicated and expensive." Is that really true?
William Daigneau, MBA:
No. I mean, ORs are pretty specialized facilities, but not" just to give you an idea on energy costs" a research building, in terms of its utility costs" electricity, heating/cooling" is three times more expensive to operate per year than a hospital.
Tacey A. Rosolowski, Ph.D:
I would never have guessed that" never have guessed that.
William Daigneau, MBA:
Yup" because the" in terms of building costs" construction cost, an OR" and again, these are in late" in 2010 numbers, roughly. Hospital ORs" $350 a square foot to build. Research labs" $500 to $600 a square foot. Yeah. So the investment Anderson has in research facilities" even though it has more square footage in patient care, the investment in research facilities is greater than the patient care facilities because of the costs of these things.
Recommended Citation
Daigneau, William and Rosolowski, Tacey A. PhD, "Chapter 19: Moving Occupants Into Buildings: Commissioning Buildings and Factors that Drive the Move-In Schedule" (2013). Interview Chapters. 142.
https://openworks.mdanderson.org/mchv_interviewchapters/142
Conditions Governing Access
Open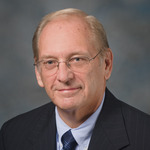 COinS