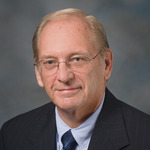 Title
Chapter 20: Determining Building Efficiency; Pros and Cons of Leasing Space; Mid Campus; Unique Features of the Institute for Personalized Care
Description
Mr. Daigneau defines "building efficiency" as the percentage of space occupied by people and notes that MD Anderson his goal was an occupancy of sixty-nine percent or better. (Patient care areas are always less efficient.) He explains how efficiency drives operating costs and notes some efficiency thresholds set by the State of Texas.
Next Mr. Daigneau explains that he advocated to get rid of the Houston Main Building because it was very inefficient and expensive to operate. He also explains the "post-commissioning" process that takes place during the first year of use, where he would fine-tune a building's mechanical systems to save on costs. Mr. Daigneau describes the post-occupancy reviews routinely conducted at MD Anderson to provide information used in later building projects. He gives the example of the Mays Clinic, where extensive reviews were conducted and then compared with other clinics. The Mays Clinic became a new standard for patients and staff in terms of productivity and satisfaction. Mr. Daigneau notes that there is a minimal amount of guesswork in his facilities planning processes. He next talks about how the Mid-Campus Building came about to reduce the amount of space that MD Anderson was obliged to lease. He notes that MD Anderson was once one of the biggest lessors in the Texas Medical Center (leasing at twenty-five locations) and he lists the pros and cons of leasing space. He concludes that "you want to own [space] and you want to be able to sell it [when you are done with it]." This enables MD Anderson to anticipate selling unneeded space, part of what Mr. Daigneau refers to as an "exit strategy." He analyzes why the Mid-Campus Building was designed to consolidate functions and reduce costs. The building paid back its costs in seven years.
Next Mr. Daigneau explains how the planning process for the Mid-Campus Building evolved, expanding the plan from an original 750,000 square feet to 1.3 million square feet, with the top third constructed as a shell to accommodate future uses. He notes that this structure houses the second data system and separate utility systems. He also explains how the unusual, bow-shape came about because of Dr. John Mendelsohn's preference. He then describes the process of acquiring the land and constructing some of the infrastructure for the building.
Mr. Daigneau next briefly describes the design of the Zayed Institute for Personalized Care (the last building approved while he was at MD Anderson): four towers, two to house offices and two to house laboratories, with external corridors. He explains that they derived the "cloverleaf" design by taking the best practices from a CDC model and outlines some of the challenges it presented. He also discusses the benefits of the external corridors.
Identifier
DaigneauW_02_20131004_C20
Publication Date
10-4-2013
Publisher
The Making Cancer History® Voices Oral History Collection, The University of Texas MD Anderson Cancer Center
Interview Session
Topics Covered
The University of Texas MD Anderson Cancer Center Building the Institution; The Administrator; MD Anderson History; Institutional Processes; Overview; Definitions, Explanations, Translations; Discovery and Success; Building/Transforming the Institution; Growth and/or Change; Obstacles, Challenges; Professional Practice; The Professional at Work; Institutional Mission and Values; The MD Anderson Brand, Reputation
Creative Commons License


This work is licensed under a Creative Commons Attribution-Noncommercial-No Derivative Works 3.0 License.
Disciplines
History of Science, Technology, and Medicine | Oncology | Oral History
Transcript
Tacey A. Rosolowski, Ph.D:
I had no idea. What are some measures that you've looked into and instituted to improve the efficiency of these buildings? Because obviously, given their expense, you want them to run as well as possible. Have there been energy saving measures or other things that people might not know about?
William Daigneau, MBA:
We do a couple of things over the years with the buildings. Number one is their initial design we look at" called building efficiency" how efficient is the building? That can range from office buildings of eighty-five percent efficient to medical care facilities, which are sixty percent efficient. Now how do we define efficiency? It's the" of the gross square foot, the amount of space that's actually occupied by people. That determines building efficiency. So when you think about a building, you've got all those hallways, restrooms, elevator shafts" they're not" they have to be there, because people can't use the building without them, but they're not really occupied space. So they consume a certain amount of square footage that is not actually employed in the mission of the institution." So when we were designing buildings, we always attempted to maximize that percentage, because that's usable square foot by Anderson for its mission, and the more space that is used for hallways, storage closets, telephone equipment, stuff like that, the less there is available for really productive use. So we would always look at" our goal is always sixty percent or better. Now you say, Well, why is patient care areas less efficient?" Mainly because an office building has a certain density of people that are using it, so you size your corridors and your elevators for that. In patient care space, especially ambulatory, the density increases significantly, because you're basically inviting a whole bunch of people into the building other than the folks that just work there. So now you're doubling the amount of people using that space on a daily basis than what an office building might have. So what does that mean? More elevators? Wider corridors? More restrooms? So it tends to eat away at the amount of reusable space because of the number of people per square foot that the building is designed to accommodate.
Tacey A. Rosolowski, Ph.D:
And is" am I correct in assuming that part of what's figured into this idea of efficiency is that even if the spaces are not actually occupied, they still have to be heated and cooled and cleaned and all of that" furnished?
William Daigneau, MBA:
Correct. Right. So efficiency drives operating costs of the building, the utilities, lighting, all of that. So you try to maximize efficiency, so we always have goals established for the efficiency of the building, and some of those also were thresholds in the state of Texas for approval of buildings, et cetera, so" but just from a practical standpoint, you wanted to maximize. So a lot of people just decide" like, for example, let's say, Well, why did you get rid of Houston Main Building?" The building was designed in an era where energy efficiency was not important. It was terribly inefficient" less than fifty percent. So from a practical standpoint, it was" per usable square foot, very expensive to operate because of the era it was built in. So that was one of many reasons, but the layout of the floors could not support any modern" in an efficient way, so it was a very inefficient building. So all of the buildings we designed" our office buildings are all highly efficient in terms of usable square foot per gross, and then that effects utility costs. Now after a building was occupied, there was a procedure we would follow called post commissioning, where" because what you're trying to do is you're trying to anticipate how people use a building" and why you might get it eighty percent right, there's still that twenty percent. So through the first year or so of actual operation of the building, after people are using it, you find it out where you were right and where you were wrong in terms of how the building" the hours of use, the intensity of use, the characteristics of the programs, how they use the building" you find all of that out. So we used post commissioning basically to go back in and fine tune the mechanical systems to really reflect how the building is used. So we thought well maybe the library was going to be used intensively eight" twelve hours. We find out it's intensively used eight hours. So we'll go in and basically reschedule the setbacks for the temperatures and the space to reflect how it's actually being used, and that achieves significant cost savings through that fine tuning. We also do what's called post-occupancy reviews" PORs. We go back in and ask the users what they think about the building about a year afterwards, and then we use that information to improve the next one, make sure there's something" some characteristic that we attempted. We did extensive reviews of the Mays Building to see how it actually worked for patients" actually participated in a research study" a design research study that was sponsored by Health Design Initiatives or whatever and did a post-test of the building in terms of how patients fared in the new building compared to our existing ambulatory facilities, so there's actually a research study that was done on Mays about the design of it.
Tacey A. Rosolowski, Ph.D:
And how did it fare? Just" what were the results of that study?
William Daigneau, MBA:
Excellent! It became kind of the new standard. It was the best combination of our thinking about patients in an ambulatory setting" cancer patients. So we surveyed both the staff in the building" the physicians, the nursing staff, as well as patients about what their experience was inside the facility and compared it to data" kind of a baseline data that was collected in the old existing clinics. So we had a before and after comparison, and it fared very well in terms of productivity, in terms of satisfaction" so it was" I think it got several awards" national awards. So the building" so yeah. We put in place a lot of" there was nothing" minimal amount of guess work about buildings. As I said earlier, they were designed to be very efficient. All the money went on the inside of the buildings to maximize their utilization and their attractiveness to users, and the least was spent on the outside.
Tacey A. Rosolowski, Ph.D:
I want to make sure that you've finished your story about the development of South Campus and all the campuses. Is there anything else that you'd like to share or observe about that evolution?
William Daigneau, MBA:
I think we talked about everything except HMB and the Mid-Campus Building" I mean, we just talked about the Mid-Campus Building.
Tacey A. Rosolowski, Ph.D:
Sure.
William Daigneau, MBA:
Anderson was one of the largest leasers of space in the Texas Medical Center, because as I said, in the early 2000s, the strategy was" while we were building new buildings" was to move all administrative offices out of the main complex. So for example, we leased space from Texas Medical Center out on their Nabisco Building development for HR. HR was out there for years. We leased space in almost every building around basically for administrative-type functions that were" that had been or were going to moved out of the main complex to allow expansion of clinical space.
Tacey A. Rosolowski, Ph.D:
Not it may seem obvious, but I just want to make sure there's not something not obvious, but why does" what are the pros and cons of leasing vis-ÌÊ-vis owning space?
William Daigneau, MBA:
Well, two things. Well, the pro is" and we use leasing basically as a buffer, but it's not a long-term solution because of two factors. Number one is" the most important is economics" the cost of it, which is basically paying someone for square footage. You're paying all of their operating costs. You're paying all of their capital costs. Then you're paying for some of their profit objectives. So when you build for yourself, you pay all of those things except for the profit objective. So when you cut out" and that means the profit on some buildings is in the thirty percent range. So when you cut that out, you automatically just begin saving money. So long term, you want to own. I mean, if you're going to be there and in the case of a non-profit, there's no tax advantage. For corporations, they have tax advantages, because they can claim that leasing expense as a" as part of their expenses that" and get tax benefits from it. A non-profit gets no tax" we pay no taxes, so there's no tax benefit to us to lease. It's just an expense. Expenses detract from the uses of those funds for other purposes, primarily research or education or whatever. So in the long term for a non-profit with no tax benefit, you should own. Now, what you want to do is own, and when you get to the point where you no longer need that building, you want to be able to sell it. So you want to" that's why we always try to follow commercial footprints on our buildings, because we figured if we ever solve the cancer problem and we didn't need that building anymore, it would be attractive to somebody else other than ourselves. That was always called our exit strategy. Build something that can be used other than for one single purpose. So we'd always try to follow commercial-type layouts because of that exit strategy. So what happens" we were leasing everything, so we're paying a premium for that space, and then the other" the second factor of why you don't want to lease is there are few commercial building that really could hold all of our functions in one location that were close" in close proximity to the main complex. So our range of options was very limited to smaller buildings. So in our maximum leasing years, we were leasing space in about twenty-five different buildings around, and you'd say, Well, so what?" Well, you've got to get mail there. You've got to extend your telephone system to those twenty-five different locations. You have to provide some support for them" flu shot season" so" I mean, all of these things multiply, and we have so many different locations" shuttle systems moving employees between the buildings" back and forth to the main complex, out to HR. We operate" at one point, one of the most expansive shuttle systems in the Texas Medical Center just because we were trying to move mail and people between twenty-five different locations. So your operating costs grow, so you have the expense of the leasing plus increased operating costs, so to minimize all of those, you want to" which was part of our plan" was to consolidate everything" all the administrative functions and support functions into a single location. Simplify" reduce shuttling cost, ownership costs, all of that went down. Actually did an economic analysis of building the Mid-Campus Building versus continuing to lease and the payback was something like" I forget" kind of like" in seven years, we paid back the cost, so obviously to own is" for long term. Now if you just need that square footage for a couple of years, you'll want to lease. You don't want to build something for that. But Anderson was going nowhere. I mean, we were located in Houston. We were going to be located in Houston until the cancer problem is solved. So for us, long-term ownership was the way to go. So that's what led to the Mid-Campus Building. Originally, because of that exit strategy, what we wanted to do was we originally wanted to use the property to create two separate buildings. Theoretically, one could be sold. So if you downsized and you The Mid-Campus Building didn't need that space, you could sell one of the buildings. As we progressed in the design of the buildings, it became obvious that the executive team felt like we should" because we always seemed to run out of space. No matter what we built, we always occupied all of it" used all of it. The institution, as I said, was always" continued to grow, and we absorbed every square footage that we seemed to built, so there was some hesitancy to undersize the construction of the Mid-Campus Building. So as it" between the original concept of the separate buildings to the final building grew from roughly 750,000 square foot to 1.3 million. About the top third of the building is all shell space for future use. Two buildings are interconnected" would be very difficult to subdivide the building into two separate buildings at this point, though you could have a leasing strategy where you can" the building was" is separable by floor, so you could lease a floor out if you wanted to. So there are some things that create flexibility in the building, but it was primarily designed to" it has the second data center in it, all stand-alone utility systems for that data center, so it can operate independently of anything else, so that solved that problem I mentioned earlier about being scared to death that we'd lose our data center. Now we have two data centers; each one backs up one another. They're designed basically to operate twenty-four hours under any type of weather conditions. So we're able to do that. One of the things" the most efficient building is a rectangular shape, so the original plan was two rectangular shapes. Dr. Mendelsohn did not like that stark appearance" thought that we should have something that kind of signaled the fact that the Mid-Campus connected the South Campus, so we ended up with the bow shape. Some viewed it as cutting edge technology." Others viewed it as the gateway. So whatever your feeling is about the appearance of the building, it was the last major facility in terms of its design. Of course, the Mid-Campus was all" we bought" began buying all that land in the Mid-Campus to connect the South Campus to the main complex back in the 1990s. It was slowed during the reduction, then we picked up and" so we acquired basically a whole strip of property, worked with the city of Houston basically for the construction of Bertner, paid the electric utility to bury the electric lines through that property. So a lot of extensive infrastructure work went on, including the bridge over the bayou, which didn't exist" again, working with the city of Houston" reconstruction of all of Bertner to tie to the South Campus" all of that was both developed and planned as part of the Mid-Campus master plan.
Tacey A. Rosolowski, Ph.D:
Wow.
William Daigneau, MBA:
So that's the story of the Mid-Campus. The Zayed Building is unique. That was the last building that was approved and planned while I was at MD Anderson. It's unique in that it's actually four towers in one building. Two of the towers are primarily office. Two of the towers are dedicated to research laboratories. You say, Well, why have different buildings for offices than research?" Well, one of the issues that occurred" that we always attempted to do is" to lower the cost per square foot of these research buildings is you don't have the ventilation requirements in offices that you require in labs, so if you can take all the office space out of the research labs, that lowers the cost. The problem with doing that is then the researchers aren't adjacent to their labs. It's not like" I guess it's like cooking in some ways. You can't leave the kitchen. You've got to stay there and watch how things" so even if you want to go back and work in your office on a paper or documenting your stuff, you want to be very close to that lab all of the time. So the design of The Zayed Institution for Personalized Care Zayed was basically an attempt to resolve that issue, to separate the offices from the labs but keep them very close. So basically it's a clover leaf type building pattern. You walk into a lab floor. You walk out into an office floor. So it's unique. It's the first time we attempted that.
Tacey A. Rosolowski, Ph.D:
And where did you come up with that design?
William Daigneau, MBA:
Well, you know" over the years, we studied what everybody else was doing. We looked at everything anyone else had done. The Center for Disease Control obviously has lots of laboratories. They experimented. They did interstitial space on their buildings, so we looked at their buildings for" on interstitial design. There were some buildings where they basically created external corridors separate from the labs. We looked at those. Zayed has some of those characteristics about it. So part of our" we didn't try to reinvent the wheel. We tried to take the best practices that people had used; at the same time, we found out what didn't work" what didn't work well, so we didn't go down that road. All in an attempt to make sure" once we spent money, it was wisely spent. So when we looked at the clover leaf design, it was based on a building that wasn't the same but had certain concepts related to it. We talked to the building owners about what their experiences were, took the best from that, and created the design for Zayed.
Tacey A. Rosolowski, Ph.D:
Now what was the building you were looking at?
William Daigneau, MBA:
It's CDC.
Tacey A. Rosolowski, Ph.D:
CDC" okay.
William Daigneau, MBA:
It had external corridors on it. We were really attracted to that. We thought, Well, should we put the corridor on the outside of the building when it usually goes down the center?" Let's call it double loaded. But they used the external corridor basically to increase the efficiency of lab spaces and use it to run all the utilities through it. It was what's called a vertical interstitial as opposed to" interstitial above every floor. This building had a vertical interstitial that went on the entire face of the building, and they used it for a corridor. Ran all the pipes through it and everything. It was an interesting design. Now some aspects of it didn't work very well, so we revised the design in the Zayed to counter those negatives of it. So that's how we got Zayed.
Tacey A. Rosolowski, Ph.D:
Interesting.
Recommended Citation
Daigneau, William and Rosolowski, Tacey A. PhD, "Chapter 20: Determining Building Efficiency; Pros and Cons of Leasing Space; Mid Campus; Unique Features of the Institute for Personalized Care" (2013). Interview Chapters. 143.
https://openworks.mdanderson.org/mchv_interviewchapters/143
Conditions Governing Access
Open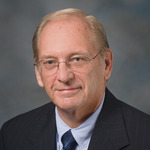 COinS