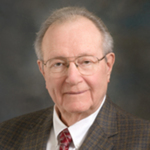 Title
Chapter 19: Head of the Adult Leukemia Program and a "Project Reassignment" Year at the NIH
Description
In this chapter, Dr. Freireich talks about his role as head of the Adult Leukemia Program and a "Project Reassignment" year at the NIH.
Identifier
FreireicEJ_03_20010806_C19
Publication Date
8-6-2001
Publisher
The Making Cancer History® Voices Oral History Collection, The University of Texas MD Anderson Cancer Center
Topics Covered
Building the Institution; The Professional at Work; Education at MD Anderson; Growth and/or Change; Obstacles, Challenges; Institutional Politics; Controversy; Understanding the Institution; Critical Perspectives on MD Anderson; MD Anderson History
Creative Commons License


This work is licensed under a Creative Commons Attribution-Noncommercial-No Derivative Works 3.0 License.
Disciplines
History of Science, Technology, and Medicine | Oncology | Oral History
Transcript
Lesley Brunet, MA
But you did stay head of the Adult Leukemia Program?
Emil J Freireich, MD
Well, it's nothing; it's meaningless.
Lesley Brunet, MA
It's just a title?
Emil J Freireich, MD
You might as well call me "Chief Janitor."
Lesley Brunet, MA
But it didn't affect your grants?
Emil J Freireich, MD
I had just gotten this Outstanding Investigator Award grant, which was a 5-year grant. That was a million and a half dollars or something like that. Krakoff called me in his office, and he said, "We decided you should return the money to NIH." So I made an appointment with Dr. LeMaistre. Jim Bowen was here at the time, and I love Jim Bowen. Jim Bowen sat in his office and listened to me scream until 9:00 one night, telling him how ticked off I was at Krakoff. He was a wonderful guy. So we had this meeting, LeMaistre, Bowen, Krakoff, and I. I said, "If you return this money to the NCI, you're going to read about it on the front page of the New York Times."
Lesley Brunet, MA
What year was this?
Emil J Freireich, MD
I can't tell you exactly, maybe '87. So that grant was agreed. But what he did do was he insisted that I resign as director of our training grant. That was given to McCredie. I also had to resign as head of the 2 program project grants I was in charge of, and they both went down. I also had to give up the Clinical Research Center. The only thing I had was the OIA, Outstanding Investigator Award.
Lesley Brunet, MA
How can they make you give up the grant if it's already been awarded to you?
Emil J Freireich, MD
They wrote to NCI and said, "We want, as an institution, to change the principal investigator."
Lesley Brunet, MA
And they had the privilege of doing that?
Emil J Freireich, MD
Evidently. Certainly when DeVita was there, he was more than happy to have that happen.
Lesley Brunet, MA
But they couldn't take away your Outstanding Investigator Award?
Emil J Freireich, MD
The OIA was the only thing I had, and it turned out to be very important, because I had no support for this so-called Adult Leukemia Research Program. There was a young guy that Trujillo had just recruited named Sanford Stass, and Dr. Stass was a hematopathologist. We started to talk about leukemia and what we needed to do. Stass wanted to build up hematopathology.
Lesley Brunet, MA
What is hematopathology?
Emil J Freireich, MD
That's the pathological part of hematology. In other words, bone marrows, bloods. Dr. Stass decided that what was wrong with hematopathology was there was no research; it was all service. He wanted to make it a research department, so he did. He recruited people. He recruited Kun-Sang Chang from Baylor. He recruited Maher Albitar, who still runs hematopathology and leukemia. He recruited Ming Lee, who runs the molecular lab. We established the first molecular service lab in the country under Dr. Stass, and all this was done with my money. That's what I decided to do. Leukemia was headed by Barlogie; they had plenty of money, and hemopath had nothing. So all these people were hired with my grant, and we built the Hematopathology Department to where it is today. See, every time I got a big honor I got fired. When I got the GM Cancer Research Foundation prize, my recollection is, it was about '83. That's when Krakoff came in and eliminated DT. When I won the Outstanding Investigator Award in '85, that's when I got fired as Chief of Hematology. I was chairman of the American Society of Clinical Oncology, ASCO, in 1980.
In 1990, I went to the Association of American Physicians. I was the only faculty member at MD Anderson who was in the Association of American Physicians. That's the most prestigious internal medicine research society. All the chairmen in Departments of Medicine are elected to that. It's an honorary society. You have to be elected by the membership based on your research. In 1989 or so I went to the meeting. Dr. Samuel Broder had just been appointed director of the Cancer Institute to replace Vince DeVita. Vince DeVita, after whatever number of years of despotism, was finally fired, and he went to Memorial to be physician-in-chief. He got fired there; he's now at Yale. Sam Broder was nominated and elected to the Association of American Physicians, and I went to the meeting. We have a dinner and a cocktail reception where 200 or so members get to renew old acquaintances. I just bumped into Broder, and I said, "Congratulations on being head of the Cancer Institute. You can do a lot in that position." He said, "You know, I've been thinking that I don't know a lot about cancer." His research had been in AIDS. He said, "I could use someone to advise me. Why don't you come and spend a year's sabbatical at NCI with me?" That was a period in my life where we thought we could do it. I talked to my wife. But Texas doesn't have sabbaticals.
Lesley Brunet, MA
I didn't realize that.
Emil J Freireich, MD
University of Texas does not have a sabbatical program, but we have a thing called Project Reassignment. You can remain on the faculty and be assigned to work on a project outside the institution. I went to Jim Bowen, and he said, "Yeah, we can do it." He did the thing through LeMaistre, and, by golly, we went to NCI for a year. It was a fantastic year. It was the best year of my life. We really had a wonderful time. I was there as an adviser to Dr. Broder. I had an office right next to his office. I went to all the big meetings, the National Cancer Advisory Board, and all those things. After I was there for about a week and I had met with Broder every day, he asked me what I thought the most important thing he needed to do was. I said, "What you have to do is improve funding for clinical research, because clinical research is being eliminated. It's all going to PhD's." "How can I do this? There are no grants coming in."I said, "Well, you have to spend it on training."
Recommended Citation
Freireich, Emil J. MD and Brunet, Lesley W., "Chapter 19: Head of the Adult Leukemia Program and a "Project Reassignment" Year at the NIH" (2001). Interview Chapters. 167.
https://openworks.mdanderson.org/mchv_interviewchapters/167
Conditions Governing Access
Open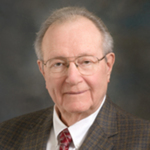 COinS