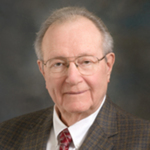 Title
Chapter 22: An NCI Audit and Problems with a Protocol and Leadership
Description
In this chapter, Dr. Freireich talks about being audited by the NCI and suffering a heart attack.
Identifier
FreireicEJ_03_20010806_C22
Publication Date
8-6-2001
Publisher
The Making Cancer History® Voices Oral History Collection, The University of Texas MD Anderson Cancer Center
Topics Covered
Overview; The Researcher; Leadership; Portraits; The Professional at Work; Obstacles, Challenges; Institutional Politics; Controversy; Understanding the Institution; Overview; Definitions, Explanations, Translations; Discovery and Success; Critical Perspectives on MD Anderson; MD Anderson History; Understanding Cancer, the History of Science, Cancer Research; The History of Health Care, Patient Care; Ethics
Creative Commons License


This work is licensed under a Creative Commons Attribution-Noncommercial-No Derivative Works 3.0 License.
Disciplines
History of Science, Technology, and Medicine | Oncology | Oral History
Transcript
Emil J Freireich, MD
Now I'll tell you something about the Loo caper, and then I'll tell you something about why I had my heart attack in 1987.
Lesley Brunet, MA
I didn't have that down.
Emil J Freireich, MD
That was during the Krakoff period. It was 1987. I'm director of Adult Leukemia Research. I'm nothing.
Lesley Brunet, MA
But you had your OAI.
Emil J Freireich, MD
Yes.
Lesley Brunet, MA
Did you get that about '87?
Emil J Freireich, MD
Yes. The NCI did an audit, and they discovered that for one of our protocols, they charged us with giving an experimental drug to patients that were not approved to be on that protocol. The drug was AMSA. When the audit was completed, and this report was received by Krakoff, he had to take action. The action he took was to suspend the privileges to prescribe investigational drugs from all the doctors in leukemia.
Lesley Brunet, MA
Including you?
Emil J Freireich, MD
All the doctors in leukemia. So all the leukemia patients, if they were to get an investigational drug, had to take the prescription to Dr. Krakoff's office, and he had to approve it. The implications of that are pretty serious. First, suspension of privileges is something you're asked for every appointment you get, for licensing. Suspension of medical privileges is a major black mark on your record. Dr. Krakoff suspended the privileges of the 7 or 8 best doctors at MD Anderson. This is very serious. Secondly, it has implications for the granting agencies, for funding, and for research. So this got our attention, and we looked into it very carefully. Then it turned out that Dr. Krakoff's office was incompetent and had failed in their job. When the auditors found it was wrong, they blamed it on us. It was a convenient time to do it. We had a protocol where we were using AMSA for acute lymphoblastic leukemia, ALL, and acute myeloblastic leukemia, AML. It was used for remission induction and for maintenance. After the study had been going for about 3 months, we noticed that the response rate in AML was very good but the response rate in lymphoid leukemia was bad. So we wrote an amendment to the protocol, and we said that ALL patients would not be induced with AMSA. They would be induced with a regimen that was analogous to CHOP, the vincristine-prednisone-based regimen. But when the patients achieved remission, there was a second phase to the protocol. The patients were maintained on AMSA or Adriamycin. I forgot what the comparison was. So although the patients didn't get AMSA for induction, when they were in remission, they were randomized to receive AMSA. When the auditors came out, they found that the protocol said the ALL patients shouldn't get AMSA, but they were getting AMSA in remission. So they said, "You violated the protocol." But we didn't violate the protocol. All they needed to do was look at the amendment. After the suspension came out and we did this investigation, we immediately responded to the NCI, to Dr. LeMaistre, and to Dr. Krakoff, and we had a series of these very unpleasant meetings. I had one with Gene McKelvey, who was then director of the Office of Protocol Research, one of my trainees. I called him up, and I said, "Gene, this business is clearly not a violation of protocol on our part, and this suspension of privileges is totally out of order." He said, "I agree with you, J, but we have to get the NCI taken care of. I was present at the proceedings, and there is nothing pejorative that will reflect on you or your faculty. This is strictly a thing that we can get straightened out with the NCI, so don't worry about it." I went to Dr. Ainsworth. Dr. Ainsworth said, "Well, suspension of privileges, this is very bad." So within 2 days, we got a memo from Dr. Ainsworth that said, "There is no suspension of privileges. Nothing will go in your medical record for your medical career. You don't have to worry about your licensing. This is strictly a procedure within house that has to do with research drugs. Don't worry about accreditation." So we fixed that with Dr. Ainsworth, thank goodness. Finally, I wrote a memo, and I said, "I insist that Dr. LeMaistre write a memo to the Cancer Institute clearing our name and saying that there was no violation of protocols," and I had it documented. I also went back and looked at the patient outcomes, which is very interesting. This is duration remission for ALL patients who had AMSA. Their remission duration was actually better if they got AMSA than if they didn't. So not only was the protocol not violated, but it was a good treatment, and we've subsequently learned that that's correct.
Lesley Brunet, MA
So did LeMaistre write the letter?
Emil J Freireich, MD
Come on. You know better than that. Dr. LeMaistre never did anything. We're sitting in his office, Dr. Krakoff—the bull in the china shop—Dr. Freireich, and Dr. LeMaistre. What would the hollow balloon do? We'll get Dr. McKelvey on the phone, and he'll decide. LeMaistre was always performing. He was always onstage. When you went to his office, he always had his secretary call. "Hello. Senator So-and-so? Yes, I'll be right there, J. Just a minute. Yes, Senator, I'll be in Austin." You had to be impressed with his importance. He stood up dramatically, went to the desk, and he put on the speakerphone. "Mary, get Dr. McKelvey on the phone." Dr. McKelvey was on the phone, and we're sitting in the room. "Gene, Freireich says we should write a letter to the NCI." McKelvey totally folded. I never forgave him for that. I've never spoken to him since then. He retired and became a minister or an evangelist. I still see him every once in a while. I couldn't believe he would do that. It was because he was terrified of Krakoff. That weekend, I had my heart attack. I was so insanely angry about this. I had a bad heart attack. It was a transmural infarct. I was in the 80 percent mortality category, but in 1987 they were doing the TPA trial, and I was one of the fortunate ones that got TPA. It saved my life. They did a bypass, and 14 years later, I'm still cooking. I should be dead, but here I am.I attribute it entirely to LeMaistre and Krakoff. Oh, I was so insanely angry about that. They never did do it; they never fixed it. They just let it be. If you go to the NCI records, you'll still find that we violated the protocol, which is just a damn lie.
Lesley Brunet, MA
But it didn't cause any problems for you?
Emil J Freireich, MD
Well, yes, it did. We got fired from the cooperative group, and it had consequence for our grant support. It had all kinds of consequences. We never recovered. To some degree, that's still the case. We're still audited all the time because of that episode.
Lesley Brunet, MA
Is it because of that episode, or is there more and more auditing being done because of the problems that have been occurring in the last few years?
Emil J Freireich, MD
It's just part of it. Things are complicated.
(End of session)
Emil J Freireich, MD
Interview Session Four: 13 August 2001
Recommended Citation
Freireich, Emil J. MD and Brunet, Lesley W., "Chapter 22: An NCI Audit and Problems with a Protocol and Leadership" (2001). Interview Chapters. 170.
https://openworks.mdanderson.org/mchv_interviewchapters/170
Conditions Governing Access
Open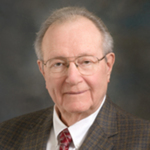 COinS