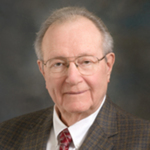 Title
Chapter 24: Controversies over Use of Drugs in Clinical Trials (1980s)
Description
In this chapter, Dr. Freireich talks about controversies over the use of drugs in clinical trials in the 1980s.
Identifier
FreireicEJ_04_20010813_C24
Publication Date
8-13-2001
Publisher
The Making Cancer History® Voices Oral History Collection, The University of Texas MD Anderson Cancer Center
Topics Covered
Overview; The Researcher; Leadership; The Professional at Work; Obstacles, Challenges; Institutional Politics; Controversy; Understanding the Institution; Definitions, Explanations, Translations; Patients, Treatment, Survivors; Ethics; Cancer and Disease; Discovery and Success; Critical Perspectives on MD Anderson; MD Anderson History; Understanding Cancer, the History of Science, Cancer Research; The History of Health Care, Patient Care; On Texas and Texans
Creative Commons License


This work is licensed under a Creative Commons Attribution-Noncommercial-No Derivative Works 3.0 License.
Disciplines
History of Science, Technology, and Medicine | Oncology | Oral History
Transcript
Emil J Freireich, MD
The big event was what we call the "Loo caper," on June 11, 1981. I have every piece of paper involved in this whole episode.
Lesley Brunet, MA
Is this Ti Li Loo?
Emil J Freireich, MD
Ti Li Loo. Dr. Loo is still alive. He's 88 or 89. He's mentally compos. He lives in Washington and is someone that you might want to interview.
Lesley Brunet, MA
Oh, okay. For some reason I thought he was dead.
Emil J Freireich, MD
He's not dead, far from it. We had a contract with the National Cancer Institute to do pharmacology, and Dr. Loo was the principal investigator. The way this contract operated is that the Cancer Institute developed drugs, and before they went into the clinic, they requested that pharmacology studies be done. We did that on contracts; sent the data back to the project officer. It was a very satisfactory arrangement, and it helped enormously in developing drugs. We had been given by contract a drug called tetrahydrohomofolic acid to study pharmacologically. The drug was manufactured by a contract with some company to make a radioisotope-labeled drug, and the drug was studied in the clinic in tracer doses to evaluate its pharmacology. This is a radiolabeled drug given to patients to study its disposition, metabolism, half-life, and excretion. The study was conducted professionally, as we do on our contract, and an abstract was written at the AACR. After the abstract book was published, we received a call from the project officer at NCI. He said, "We just realized that this drug did not have an IND filed with the FDA. You have violated the law." Whoa.
Lesley Brunet, MA
Is that your responsibility?
Emil J Freireich, MD
Of course not.
Lesley Brunet, MA
Shouldn't it have been done by the NCI?
Emil J Freireich, MD
Of course. That's the point. So the NCI made a mistake. Who's going to get blamed? Well, if you're a bureaucrat, you know how to do that. "Well, obviously, it's their fault." Dr. LeMaistre got a call from Dr. DeVita. "This is a horrible thing. The government is embarrassed that drugs have been given without prior approval by the FDA. Everybody's going to go to jail." Dr. LeMaistre called me. He said, "Freireich, what shall we do?" I said, "Well, we should be proactive. We don't want to just sit around and defend ourselves. We are going to have a thorough investigation of the matter, document it, and send that all to the NCI, because I'm certain it's all done properly." He appointed Bill Fields
Lesley Brunet, MA
Yes, I know Dr. Fields. He's still alive. I don't think he's in very good health.
Emil J Freireich, MD
Not too compos. Yes, not in good health. He calls me every once in a while. All the old-timers call me because I'm the "old Gomer" here. Bill Fields chaired a committee. It consisted of people who were from various departments— basic science, clinical—and we had an extensive review of the entire thing. We created all the documents. "This is the letter from the NIH. This is the thing. Here's the study. Here's the data." Now, the first thing that's obvious is there was no harm to anybody because the patients were terminal; they were far-advanced cancer patients. They agreed to do pharmacology studies. They recognized there was no therapeutic intent.
Lesley Brunet, MA
They agreed even though there was no therapeutic intent?
Emil J Freireich, MD
Of course.
Lesley Brunet, MA
Why do you say "of course"?
Emil J Freireich, MD
Well, because we're going to treat them. They come here for treatment, and before the treatment, we ask them if they would participate in a research study of pharmacology, and they are more than happy to cooperate with their doctors. We do the 2-day study, and then they get their treatment. They either get better or they don't. It turned out none of them did get better. They all did very badly, but none of them were harmed by this treatment, that's for sure. When the drug was eventually studied 10 years later, the dose we gave them was a thirtieth of the maximum dose. It was just a tracer dose. It was obvious that the whole thing was a tempest in a teapot. We did this investigation, documented everything, and sent it to the NCI. The NCI responded by saying they wanted to have their own audit, so they appointed a committee of their people. One of them was a really ugly guy, whose name I forgot, who chaired it. They had a group of 10 people from FDA and NCI and all kinds of people. They came here, and they went through the same exercise again. We provided all the same data again. What followed was the NCI decided, of course, that it was our fault, that we should not have done it without knowing that the FDA had approved it. In other words, when we got the directions to do it, we were supposed to have checked that there was an IND. Since we didn't do that, Dr. Loo was disenfranchised, the grant was terminated, and funds were frozen. Dr. Loo was prevented from writing any grants for the next 4 or 5 years. There were 2 other physicians involved in the study. They were suspended from any research, and this was a terrible crime. When we got that report, I was very upset about it, because Dr. DeVita was one of my students. I made him famous. He was director of the NCI, because of the work he did when we were there with MOPP, and I knew him very well. He's a very intelligent, competent guy. I said, "Dr. LeMaistre, I'm going to Washington. I want to straighten this out." So I went to his office, and I sat and talked to him like I'm talking to you. "Vince, why are you doing this? You know Dr. Loo is totally innocent. There's nothing good that can come of this kind of activity." I'll never forget it, because my relationship with DeVita now changed entirely. He got up, irritated. When you hit people with the truth, they can't handle it. Dr. LeMaistre is the coolest guy in the world, but he'd been furious at me at least 3 times. I mean furious, totally out of control. DeVita got up, pranced up and down his office, and made a speech: "J, you know I support clinical research. You know I've learned from you. I'm one of your students. I think you're the greatest scientist in the world. I wouldn't do anything to harm research." What was the bottom line? Here's the bottom line. "I had to do it." He had to do it to protect his position. This is killing hostages. He had to sacrifice Dr. Loo, someone he knew was innocent, because if he didn't, Congress was going to execute him as director; and they would have. What followed was a Congressional hearing. I had to go. Dr. Loo went. They made a big whoop-de-do about how terrible NCI is in controlling their studies. They gave this drug to people without IND. It was a big whoop-de-do. There were headlines in the papers for weeks. It was a horrible event.
Lesley Brunet, MA
Was it blown out of proportion?
Emil J Freireich, MD
Of course.
Lesley Brunet, MA
It's not like recent events.
Emil J Freireich, MD
It was totally silly. You know how politicians do.
Lesley Brunet, MA
They had a Congressional hearing?
Emil J Freireich, MD
Yes, Congress had a hearing. I went down there and testified. So that was the Loo caper, and the reason that was important is because it established something under LeMaistre that never occurred under Dr. Clark. You see, Dr. Clark was from Texas, and Texans don't let the federal government run the state of Texas. That's what's great about Texas. So if the NCI gives us money, we husband the money. If they don't like the way we do it, all they can do is not give us the money. But just try that. So Dr. Clark always defended us when we did what we thought was right, but Dr. LeMaistre wasn't there. During this whole episode, it was clear that DeVita established that his power as NCI director meant that he made policy for MD Anderson Cancer Center. I told you about the episode with the chancellor of the university—Dr. LeMaistre in the room, the chancellor, the vice chancellor; Freireich says things are bad. At that meeting, Dr. LeMaistre said we were threatened with withdrawal of all federal funds. Dr. DeVita said, "If you don't rein in Freireich so he does what I say, we're going to withdraw federal funds." And Dr. LeMaistre, of course, caved.
When Mickey said that in the chancellor's office, I looked at the chancellor, and I said, "Dr. Mark, NCI cut off all funds to MD Anderson, the biggest and best cancer center in the world? Who are you kidding? DeVita couldn't do that." But he could threaten, and he succeeded. That's the reason that DT was eliminated. I told you about the Krakoff hiring. I haven't found the document, but I have a copy of the letter of reference to Dr. LeMaistre supporting Krakoff, and it was signed by DeVita as NCI director. DeVita chose him to come in here. You see, he threatened to eliminate federal funding if they didn't contain Freireich. Now he had to figure out how to get rid of Freireich. We had a number of grants that were terminated on review because we were getting too powerful and too famous in the world, and he picked Krakoff as the hatchet man. He was the perfect pick. DeVita's a genius. He really is a genius, but he's a despot. He's brilliant, but not intellectual. He's motivated, but motivated to power. By putting Krakoff in here and eliminating DT, his problem was eliminated. We were constantly confronting the FDA on the INDs. We were doing new drugs all the time, and they were delaying us, and we were in the press. We were constantly pressing NCI for more money to press for cancer research. He had to get rid of MD Anderson, and he did, very effectively.
Recommended Citation
Freireich, Emil J. MD and Brunet, Lesley W., "Chapter 24: Controversies over Use of Drugs in Clinical Trials (1980s)" (2001). Interview Chapters. 172.
https://openworks.mdanderson.org/mchv_interviewchapters/172
Conditions Governing Access
Open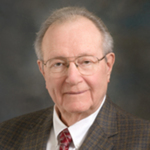 COinS