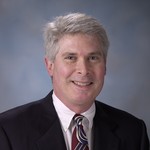 Title
Chapter 01: A Career in Medicine
Description
In this chapter, Dr. Hicks sketches his family background and talk about how his older brother influenced his decision to go into medicine. He also talks about his visual thinking skills, noting that he started out in surgery but switched when he became excited about the new imaging technologies that were introduced when he was a young professional.
Identifier
HicksM_01_20180417_C01
Publication Date
4-17-2018
Publisher
The Making Cancer History® Voices Oral History Collection, The University of Texas MD Anderson Cancer Center
Interview Session
Topics Covered
The Interview Subject's Story - Personal Background; Character, Values, Beliefs, Talents; Personal Background; Professional Path; Inspirations to Practice Science/Medicine; Influences from People and Life Experiences
Creative Commons License


This work is licensed under a Creative Commons Attribution-Noncommercial-No Derivative Works 3.0 License.
Disciplines
History of Science, Technology, and Medicine | Oncology | Oral History
Transcript
Tacey A. Rosolowski, PhD:
All right and our counter is moving. I want to say for the record, it is 3:05 on April 17, 2018, and I'm on the 16th floor today, of Pickens Tower, in the Division of Diagnostic Imaging, and I am interviewing Dr. Marshall Hicks, for the Making Cancer History Oral History Project, run by the Historical Resources Center at MD Anderson Cancer Center in Houston, Texas. I'm just going to give a few details right now, but obviously, we'll go into a lot more background and please correct me if I get anything wrong here.
Marshall Hicks, MD:
Okay.
Tacey A. Rosolowski, PhD:
You came to MD Anderson in 1998, to join the faculty, in the Department of Interventional Radiology, and also to serve as Section Chief of Interventional Radiology, in the Division of Diagnostic Imaging and since then, Dr. Hicks has served in many roles, including interim president very recently, and today he serves as head of the Division of Diagnostic Imaging. Correct?
Marshall Hicks, MD:
Correct.
Tacey A. Rosolowski, PhD:
Also, just another detail. You have a joint appointment in the Department of Diagnostic and Interventional Imaging, is that correct, or I got that wrong? That sounds atom-smashed from something.
Marshall Hicks, MD:
I don't think that's relevant, yeah, yeah.
Tacey A. Rosolowski, PhD:
Okay.
Marshall Hicks, MD:
It might be of a join over at the UT Health Science Center, a lot of us did, that's probably it.
Tacey A. Rosolowski, PhD:
Okay, that may be where I got that from. Today is our first session of what I hope will be a few, and I wanted to thank you for participating.
Marshall Hicks, MD:
You're welcome, thank you for having me.  
Tacey A. Rosolowski, PhD:
So, how about if we start in the traditional place, which is can you tell me where you were born and when, and tell me a little about your family.
Marshall Hicks, MD:
Well, I was born in Louisville, Kentucky, June 26, 1957. My father was a chemist, mother was a homemaker, and they used to work together is how they met. I have an older brother and a younger sibling, both of which are physicians.
Tacey A. Rosolowski, PhD:
Oh really? And your siblings' names?
Marshall Hicks, MD:
Ralph Hicks is my older brother, who is a pediatrician at Indiana University [Medical Center], and his focus is on child abuse, he does a lot with child abuse. He's a real saint. I just saw him this weekend, was out visiting my parents in their elderly years. My younger sister is Rhonda, her last name is Rucker now, but she's an internist by training but is a highly skilled musician and vocalist and actually is a folk singer now. She goes around traveling with her husband, married a folk singer and that's her true love. She practiced for a little while but kind of went back into her true love of music, and to travel around and just enjoy the travels and seeing the U.S. and seeing friends around the country.
Tacey A. Rosolowski, PhD:
Lucky her, to be able to follow her passion like that.
Marshall Hicks, MD:
Yeah, absolutely.
Tacey A. Rosolowski, PhD:
How about your parents' names?
Marshall Hicks, MD:
Darrell is my father, two Rs, two Ls, with an E, and mother is Elizabeth, goes by Betty. My father was an organic chemist, a polymer chemist, and he had 66 patents, he reminded me this weekend when I was there visiting, and very proud of it obviously. He was talking about that when he was growing up, he was actually wounded at Okinawa, on Easter Sunday, April first, just like this year, on the assault on Okinawa, and was partially paralyzed. He had to recover for several months but when he came back, he went to school on the GI Bill. He's from Tennessee, went to the University of Tennessee, but he wanted to get into Vanderbilt and couldn't get into Vanderbilt [University] because he didn't have a foreign language, because he was like in a single room schoolhouse with 12 other kids, some small thing, and so he was telling me, he always thought about sending Vanderbilt a letter saying, I have 66 patents, very accomplished, you know, and he was just laughing, we were having a good laugh over it.
Tacey A. Rosolowski, PhD:
Sometimes those rejections in the past get under your skin, they do.
Marshall Hicks, MD:
Yeah. He's not that way, he's such an easygoing, loving person, but it was revealing because there was something there obviously, that drove him.
Tacey A. Rosolowski, PhD:
So you had science in your family.
Marshall Hicks, MD:
Science in the family.
Tacey A. Rosolowski, PhD:
When did your decision to be a physician come about and was it connected up with your siblings' decisions as well?
Marshall Hicks, MD:
With my brother who is older. He was in college a couple of years ahead of me and I was, I would say trying to play baseball. I realized that at that time, I wasn't going to make it to the professional ranks and I was kind of getting tired of it anyway and switched over to pre-med around the time my brother decided, we went to the same undergraduate school at University of Louisville. He had been a trainer for the athletic teams there and he finally decided kind of just he wanted to switch to medicine. We both were a lot alike and we had talked about it and talked about what we were going to do and all that and were interested in science. But also, from talking to my dad, who spent a lot of his years in the lab and worked for a big corporation, what was appealing to us was to do something where there was more interaction with people, but also doing something that allowed us to be in science and move science forward. I think that's how we kind of arrived at it and we both applied.
Tacey A. Rosolowski, PhD:
Let me ask you kind of a sideways question, which I often ask people in the kind of field you're in. How about the visual thinking part, you know do you think in images, how does that all work?
Marshall Hicks, MD:
I do, I mean I think. I wonder about that too, because do we get attracted into a field like radiology because of that, or does it turn us into visual people? I think probably we're innately one way or the other but for me, I started out in surgery, which is still very visual, you know, because you see.
Tacey A. Rosolowski, PhD:
Absolutely. Well you have to be able to model 3D images in your head.
Marshall Hicks, MD:
Exactly. Interventional radiology was just really in its infancy and we didn't get a lot of exposure to radiology when I was in med school, and so it wasn't until I was in my internship in surgery that I got exposed to imaging. CT and MR were just really CT and it was just starting to be used clinically, so it was just a time when imaging was exploding. I remember seeing these images; and having diagnoses on patients that we were struggling with in terms of a clinical diagnosis, become very clear based on the imaging. I remember thinking that's a pretty exciting thing, that you don't have to open the patient up any more, you could figure out what's going on. Then, when I shifted into radiology, the first month I was doing interventional radiology and it was with two mentors that just influenced me for the rest of my life. They really were the ones that opened my eyes not only to interventional radiology but to academic medicine.
Recommended Citation
Hicks, Marshall MD and Rosolowski, Tacey A. PhD, "Chapter 01: A Career in Medicine" (2018). Interview Chapters. 189.
https://openworks.mdanderson.org/mchv_interviewchapters/189
Conditions Governing Access
Open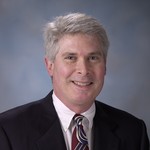 COinS