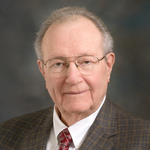 Title
Chapter 03: Perfecting the Blood Separator in the Department of Developmental Therapeutics: Shifting MD Anderson Culture to Innovative Research
Description
Dr. Freireich explains why the slow evolution of the blood separator made it necessary for him to leave the NCI and join MD Anderson in 1965. He speaks at length about R. Lee Clark, "a giant of a person" (who visited Dr. Freireich's family at home in order to convince him to come to Houston). He compares leukemia treatment services at NCI and the "primitive" situation for clinical research at MD Anderson. The faculty, he notes, saw his treatment/research approaches as potentially disruptive. He illustrates Dr. Clark's political skill in the face of this enmity: Dr. Clark rented a mobile home and set it up in a parking lot, where Dr. Freireich and Dr Frei (his close colleague from NCI who also joined MD Anderson in the sixties) established the new Department of Developmental Therapeutics. Dr. Freireich describes the process of establishing a fully functioning program in two years. He also describes tensions in the institutin as Developmental Therapeutics presented a new model of innovative research on treatments other than surgery. He explains how they finalized the design of the continuous blood separator (Model 2997), and he describes how the device and innovations it stimulated led to a revolution in stem cells transfusion.
Publication Date
10-5-2011
Publisher
The Historical Resources Center, The Research Medical Library, The University of Texas MD Anderson Cancer Center
Topics Covered
The Interview Subject's Story - The Researcher; The Researcher; Joining MD Anderson; Portraits; MD Anderson History; Building/Transforming the Institution; Discovery, Creativity and Innovation; Multi-disciplinary Approaches; Growth and/or Change; Critical Perspectives on MD Anderson; MD Anderson Culture
Creative Commons License


This work is licensed under a Creative Commons Attribution-NonCommercial-No Derivative Works 4.0 International License.
Disciplines
History of Science, Technology, and Medicine | Oncology | Oral History
Transcript
Emil J Freireich, MD:
Oh, I skipped a very important part of the story. Put hydroxyethyl starch aside. That comes later. What happened—I'm still at the Cancer Institute, and Judson is doing this work. We wrote a letter to IBM saying, "We'd like Judson to work on this project." You know, he had other duties. As a compassionate thing for their employees, IBM—when it was rich—they said, fine, he can have full-time, get his salary, and work on this project with the Cancer Institute. So he came and worked in my lab full time and he'd go back to—because his son was in the hospital.
So we got to the point where we thought we might have something, so we had a demonstration. We had a patient with CML. We put them on this device we had, and Dr. Zubrod and Dr. Frei came and we showed them what we had. The seals leaked and everything went wrong, but they could see that the idea was right. So Zubrod agreed to write a contract for IBM. They estimated that in a year they could make an instrument that was sophisticated that would do what we had done with this hand-constructed model.
Tacey Ann Rosolowski, PhD:
Now when you hooked this particular patient up to this prototype, did the patient improve at all?
Emil J Freireich, MD:
No. These were CML patients who were volunteer donors for the children to get the CML cells. Of course, they have a high white count, so their buffy coat is—if the thing is this high, the buffy coats are huge, so the ability to collect is relatively easy. When you take a normal person who's only got 5,000 white cells per mL, his buffy coat is very, very thin, and it's very hard to arrange it. It was set up to be easy, and of course it showed the principle. So they issued the contract to IBM, and they went to work. I don't recall the exact time—perhaps six or eight months later they delivered a machine. Since I was the project officer, I hooked my CML patient up to the machine. It didn't work. Pumps didn't work, the seals were leaking. I wrote a report. It doesn't work. Well, IBM had a policy that any engineer who undertakes a job and doesn't deliver on time is removed from the project, so Judson had to be fired. Dr. Frei and Dr. Zubrod put their genius heads together, and they decided the solution was to fire Freireich, that way they could say the instrument was fine. They issued another year contract to IBM to improve on the instrument and Judson was saved. So I was fired and Judson was saved.
Tacey Ann Rosolowski, PhD:
This is about the time that you were shifting to MD Anderson.
Emil J Freireich, MD:
Very close. But as an aside, I have been fired from every position I've ever had, so you would think I'm a total scoundrel, but I've only been fired for being successful, not for being a failure. This firing hit me deeply, but even more serious was the fact that within months Dr. Frei accepted the job at MD Anderson. Now, I don't know that it's useful for me to tell you why he did that.
Tacey Ann Rosolowski, PhD:
I think you talked about that in the previous interview.
Emil J Freireich, MD:
It was social, not scientific.
Tacey Ann Rosolowski, PhD:
So we're talking about 1964, and then he left in 1964. I'm just trying to get the time—the date.
Emil J Freireich, MD:
In '64.
Tacey Ann Rosolowski, PhD:
In '64, yeah.
Emil J Freireich, MD:
When he left, the balance of power at our institution—
54:10.8 (end of audio file one)
Tacey Ann Rosolowski, PhD:
All right. We had the recorder off for just a few minutes while Dr. Emil dealt with a phone call.
Emil J Freireich, MD:
So when Dr. Frei left, the balance of power was such that I had created all kinds of antibodies. We had occupied too many beds. We'd kept too much—so—so it turned out the responsibility for the project went to a guy named Seymour Perry, who is now dead. May he rest in peace. He was marginally competent. One of my students was made head of the leukemia program, so I obviously had to leave. Dr. Perry, the day he was appointed, came to my office and said he thought it would be better if I left, because I was a big power and he was supposed to be—you know—it didn't work.
So I looked around for a job, and Dr. Frei offered me this job. I resigned my commission, after ten years, and got ready to move. In the spring, in about March, I got a letter from Dr. Frei—no, I got a letter from Dr. [R. Lee] Clark. Dr. Clark ran this place—this is a history, mostly, of MD Anderson. So he got Dr. Frei on purely social grounds. He was able to pay him a salary which was five times what he was getting at the Public Health Service. That money allowed him to raise his family of two incompetent mothers and ten children, which he did brilliantly. When Dr. Clark wanted to recruit me, he came to my house in Bethesda, had dinner with my kids and my wife. He wanted to be sure everybody fit into his private hospital. Clark ran the institution like you run your office. He was in charge of everything. And that's the way things work. When you have a general, things work. When you have a committee, it's just discussion. That's why MD Anderson exists, because of Dr. Clark. He was a giant of a person.
I resigned my commission in March, and I accepted the job at Anderson. He sent me a letter, and I got an appointment. My salary went up. Frei's probably went up more than five-fold, because mine went up five-fold. I was making $6,000, and he paid me $25,000. This is in 1965, so we were going to be rich.
And in March that year I got a letter from Dr. Frei saying, guess what, he was fired. Dr. Frei was going to be the scientific director; I was going to found my own department called Developmental Therapeutics. We worked out the name, the mission. So he got fired, and I got fired. So I went to look for another job. To make a long story short, I decided to come either way. So I came in July, and the first years at MD Anderson were extremely big. I may have already gone through this.
Tacey Ann Rosolowski, PhD:
Yeah, in the first interview you talked about the issues that were making it so difficult.
Emil J Freireich, MD:
So I don't need to repeat that. Dr. Clark was very loyal to the people who took a chance with him. When we came in as outsiders and disrupted their whole modus vivendi, there was friction. Clark tried to keep us going without offending the people who are here, so we did that by creating a department outside of the institution. Dr. Clark rented a mobile home and put it in a parking lot. That's where we had our labs. We rented a floor in Hermann Hospital for our patients. We rented a floor in an apartment building which no longer exists, across the street. We rented a storefront for some of our other laboratories.
(phone ringing)
Emil J Freireich, MD:
So we created this department outside of MD Anderson.
Tacey Ann Rosolowski, PhD:
And this was the genesis of Developmental Therapeutics?
Emil J Freireich, MD:
Yeah. The blood cell separator—when we came here, things were compared to the clinical center—very primitive—because this place was based on the Mayo Clinic model. So that was to provide high-quality care—conventional care. But there was no clinical research to speak of. There were a couple of people—Denny Bergenstal had been here. There was a little bit of research, but we came in bringing the NIH concept, which was full-time clinical research. It required that we create all of our own resources, which we did, with grant money. When I was fired as head of the department of DT, I stated that there was never a year when my budget did not exceed my state budget. In other words, I never took a dollar from MD Anderson. It was all federal money or Cancer Society or Leukemia Society.
We were struggling to get the level of care that we were used to at the clinical center. For one thing, they'd never done platelet transfusions here, so I had to do platelet transfusions in my little lab. We had a 600-square-foot lab on the fifth floor, and I had one technician and secretary. We started, bought the bags, the platelets. We provided our own platelet transfusions. We had to do it on bone marrows because the way they examined the bone marrow was not the way the great Dr. Brecher did it.
When we got rolling about a year later—and there were no fellows and no trainees—we started with exchange students from Japan. They came out in a Japanese-American agreement. But what I was emphasizing was that Clark was able to support us in the face of enormous enmity from the existing faculty without compromising his loyalty to the people who were here. This took a man of great skills and vision. He was a person who knew what this place was going to be.
Tacey Ann Rosolowski, PhD:
What were the questions or issues that the faculty had in the face of the work that you were bringing in?
Emil J Freireich, MD:
Well, it was all strange to them. They were the world's authorities in cancer, and we did everything different. In the ten years before we came, they had 100 patients with acute leukemia. Today we get 1,000 new patients a year. It was just they didn't treat acute leukemia because no one knew how to do it. We had just discovered that at the clinical center. The pediatricians here had never used vincristine, which was the essential drug for curing leukemia. They'd never done platelet transfusions. White cell transfusion was out of the question, so it meant that the whole practice in the institution was going to change. Of course the patients flocked to us, because what they got from the conventional people was convention, and we offered them promise, hope. I've written several editorials about that's the importance of research. Humans cannot live without hope. Hopelessness is the greatest trauma a person has to suffer. It's like when the machine is just—well, maybe it will go through. And patients were flocking to us.
Tacey Ann Rosolowski, PhD:
Can I just clarify one thing? You said your lab was really small, and yet patients were flocking. I'm curious, were you able to set up the equipment that enabled you to do the platelet transfusion?
Emil J Freireich, MD:
Absolutely. We rented facilities, we had a trailer, and we had a building across the street.
Tacey Ann Rosolowski, PhD:
So you replicated what you were doing at NCI?
Emil J Freireich, MD:
Absolutely. And we did it quickly. It only took two years—two or three years. And we started a fellowship program. We got a grant to support fellows. We recruited and trained fellows. We trained some of the leaders in the world today.
Well, the important thing is the blood cell separator. I was slaving away at doing all these routine things, nothing original, when we got a call from the guy who managed the project for IBM. He said Perry was a catastrophe. They made no progress in the second year.
Tacey Ann Rosolowski, PhD:
And this was in 1966 that you got that call from them?
Emil J Freireich, MD:
In '66. IBM decided that after two years of work and making a prototype instrument, that continuing with the NCI was not useful, so they were either going to drop the project or take a bold move. The bold move was they built three machines at the current state of knowledge, gave us one. One went to Seattle, and one went to Buffalo, to Roswell Park. So I had a machine. We were back to the glory days. It was slightly improved over the one that I had rejected. They'd improved the pumps so now they didn't leak.
Tacey Ann Rosolowski, PhD:
This was the 2990 model?
Emil J Freireich, MD:
Right. They had turned the machine over so that you could look at the thing without a mirror. So they had made some changes, but the machine didn't work. So we started to work on it. We had to build harnesses. Our biggest problem was the seal. See that little valve up there?
Tacey Ann Rosolowski, PhD:
Uh-hunh (affirmative).
Emil J Freireich, MD:
That was the triumph—that little, teeny valve. What we decided to do—see, the IBM engineers who—Judson himself, he stayed with the project, but he was a very pedestrian engineer. They assigned two really bright, young engineers to the project, and these guys were working with us. They got the idea of putting holes on the face seals and putting saline across the face seals under pressure, and that little pressure gauge told you how much pressure was on the face seals. By doing that, we eliminated the leakage that was occurring regularly, so that made the machine work.
Tacey Ann Rosolowski, PhD:
Let me just say for the recorder that Dr. Freireich has this valve mounted in a Plexiglas case in his office. It's about two inches in diameter, a pretty modest little thing.
Emil J Freireich, MD:
Yeah, and that's what made it possible. Now we had a way to stop the leakage. We began to work on the machine, and, to make a long story short, of the three machines, we were the one that moved it forward. We started working with CML patients. It was easy to capture the buffy coat. Then we progressively improved it. I was fortunate to have Ken McCredie and Jeane Hester, who were the two geniuses who worked with me. They were really the leaders. Jeane Hester, who is still alive, God bless her. She was tremendously creative. And the two engineers from IBM, very creative guys. And we solved all the problems. We had to get rid of the bolts and screws and we made a disposable path and we made the automated buffy coat finding, had the pumps working and such. So we made the machine, and it became the product that led to the 2997, which was the commercial instrument. And that's the end of the blood cell separator.
Tacey Ann Rosolowski, PhD:
Let me ask you a question. I read in another—maybe it was in one of your interviews. I can't remember if it was in an interview or one of the articles that you wrote. You said that it really took use of the machine at MD Anderson to bring it to the attention of the entire medical community.
Emil J Freireich, MD:
Oh, absolutely.
Tacey Ann Rosolowski, PhD:
I'm wondering what was the difference between having it at NCI?
Emil J Freireich, MD:
Well, NCI didn't do anything after they dropped the contract. That was the end of it.
Tacey Ann Rosolowski, PhD:
So it wasn't an issue. But if they had, would it have made a difference, if NCI would have perfected it versus MD Anderson perfecting it?
Emil J Freireich, MD:
Of course. As I say in the paper, I have a patent on this idea, but I've never made a nickel because it was funded by federal dollars. So the difference is that by being at MD Anderson, we had the freedom to engage plastic companies to make the thing. You don't have the problems when working with the government. We were free—free enterprise. That was an era when IBM was intending to take over the health industry. They had an automated EKG machine, they had the blood cell separator; they were really going to run the health industry in the United States. IBM was big and powerful and successful in computers, and they could do anything. But, as you know, what happened is they got hit by antitrust, and they had to leave the health field. That meant that the blood cell separator development had to go elsewhere. But during the days that we were here, we had the freedom of IBM and their resources. We had Dr. Clark, who was able to protect us so we could do things that most people wouldn't agree to—you know—hooking patients up to the machine, pheresing them, pheresing CML patients then getting normal donors on an instrument that could kill them, giving white cell transfusion that ran radiated. A lot of things had to be undertaken that you can only do in an environment where there is strong leadership, and that's what Clark provided.
Tacey Ann Rosolowski, PhD:
You've mentioned some of the other developments that came from the blood separator. I was interested in—there were a few things that you didn't speak about at length in your other interview. There was the development of the peripheral blood stem cell transfusion.
Emil J Freireich, MD:
That's very important. I wrote a paper on that, and I think I gave you a copy of it.
Tacey Ann Rosolowski, PhD:
Yes, I do have a copy of that.
Emil J Freireich, MD:
Ken McCredie is the senior author on a paper in science in which we demonstrated that. Bun McCulloch in Toronto had been a pioneer in growing what he called hematopoietic stem cells. He showed that in a mouse you could get cells which could recapitulate the entire bone marrow environment and make all the white cells and red cells and so on, and these cells could be grown in vitro—in agar—so you could assay for them. McCulloch's conclusion was that the normal stem cells were destroyed by the leukemia so that patients couldn't be cured. We had some debates about that.
But Ken McCredie used the blood cell separator and studied the number of colonies stimulating the number of stem cells in the buffy coats, and in that paper we published in science, he predicted that we could collect enough stem cells to do an allotransplant based on the marrow collections. That paper resulted in an avalanche of development because to collect stem cells from peripheral blood takes two hours on a table with a needle in your arm. To get bone marrow stem cells you have to be hospitalized, you have to get multiple punctures in your hip, so you can't walk for a week, you have to be hospitalized overnight and get blood transfusion to replace the amount of blood that you lost. So why would anyone—? So the fact is that ninety of stem cell transplants are now done with the blood cell separator. That's probably its most important use.
The granulocyte areas stuck in the area of the dose problem. Ken McCredie was the one who developed the hydroxyethyl starch to increase the rouleaux and get the separation up, and then we used etiocholanolone, which was used for treating malaria, to get the white count up in the donors. Then finally, when the growth factors were discovered by Metcalf and people, we were able to use growth colony stimulating factor to mobilize granulocytes and stem cells in the blood, and then it all became easy. So now we could, for the first time, collect enough granulocytes to do white cell transfusion. We published the results on the order of 1,000 transfusions. We showed that, in the right circumstances, about forty percent of people could have their infections controlled.
Then I got fired again. The major reason for this firing was that we had displaced all the normal people from the hospital. Our service was so large and so successful that we had all the trainees. Dr. [Robert C.] Hickey, who was our director—the auditorium—called me to his office and said, "Freireich, every time I want to admit a patient, the hospital is full of all these dying cancer patients." So we had gotten hypertrophied to the point that we were out of balance with the rest of the institution.
We did a lot of things that made us unbearable, all successful. For the surgeons, at the beginning, they were delighted to give us all their dying cancer patients to do chemotherapy, but eventually we began to do chemotherapy instead of surgery, and we filled the house with lymphoma and leukemia and all these diseases, and we didn't have enough beds and all that. So the surgeons hated us. The laboratory medicine people hated us because we did all our own blood counts and bone marrows. We did the blood transfusions. Boy, they hated us. The medical people hated us because they were doing preoperative histories and routine medical care, taking care of diabetes and hypertension, and they didn't get any patients; they only got consults.
The radiotherapists hated us because we did the first adjuvant chemotherapy studies in breast cancer. The consequence was, instead of getting lumpectomy radiation therapy, we gave them chemotherapy. Dr. Fletcher, who was a very colorful guy—a Frenchman—he's the one who did the first cobalt radiation in the United States. Too bad you can't talk to him. He stood up and said—Dr. Clark met with the department chairman every Monday morning to be sure the ship was afloat—he stood up and said, " Freireich, you're a murderer. You're denying these women radiation." So the radiation therapists hated us.
When Clark lost his power base and was fired— One of my good friends, Joe Simone, gives a talk, and he says, "Institutions have no memory. The alternative is institutions don't love you. They're just institutions." So Dr. Clark, for all the vision and creativity and energy he put into it, was fired, as you know.
Tacey Ann Rosolowski, PhD:
You actually tell a good deal about it in your other interview.
Emil J Freireich, MD:
I think there are others who know more about it than I do, but most of them are no longer here. But he ended up being fired, again, because he was so successful. The other health science centers revolted against the fact that we always got the biggest budget in the health science centers. The other presidents took him on and the politicians, so he lost.
Tacey Ann Rosolowski, PhD:
I wonder if I could just ask you a question. From the beginning of my readings about MD Anderson, it seemed that there was always, at least in philosophy, a stress on interdisciplinary care. But on the flip side, when it comes down to the brass tacks of departments interacting or different specialties interacting, it seems to have broken out into these territories. So I'm wondering how you balance that.
Emil J Freireich, MD:
Oh, yeah. Well, interdisciplinary care is something new. You see, high-quality care requires practice. It's like playing tennis or golf; you have to learn how to do it the best way. You can have a little bit of innovation, but the important thing is to do it perfectly. Whereas when you're in a research environment, you have to reject the status quo and do things that could be harmful and take chances in order to move the ball forward, so it's an entirely different environment and a different perspective. So as far as multi-disciplinary, it's always been multi-disciplinary. But the one discipline that was not here was medical oncology, because that was a new science. That's what we brought was medical oncology. As a new science, it impinged on the commercial side.
At the first meeting—I may have told this before. It's my favorite story. At the first staff meeting that I attended as a department head, Dr. Clark said, "Surgery cures cancer." And Dr. [Gilbert H.] Fletcher stood up and said, "Dr. Clark, radiotherapy cures cancer." We had just made the claim that we cured Hodgkin's disease, and I said, "Dr. Clark, chemotherapy cures cancer." So that's when multidisciplinary was founded. And as I said, when we started treating adjuvant therapy chemotherapy, the radiotherapists were still giving radiation therapy adjuvant, so we were competing, not integrated. But eventually we became integrated, because studies were done that made it possible. Modern care is multidisciplinary from the beginning because chemotherapy is a discipline, radiation therapy is now a discipline. The machines are much better than any accelerators, the proton machines, and surgery is much better. You can survive much bigger operations, and they do them with laparoscopes now. So now the strategy of treatment must be multidisciplinary, but it didn't at the time.
Recommended Citation
Freireich, Emil J. M.D. and Rosolowski, Tacey A. Ph.D., "Chapter 03: Perfecting the Blood Separator in the Department of Developmental Therapeutics: Shifting MD Anderson Culture to Innovative Research" (2011). Interview Chapters. 23.
https://openworks.mdanderson.org/mchv_interviewchapters/23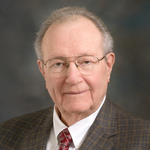 COinS