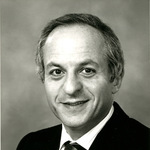 Title
Chapter 13: Going on Record with New Research: Avicins and Nutrition
Description
For the first time, Dr. Gutterman goes on record with a discussion of his current research on avicins and nutrition, work that required him to "change fields" and study botany. He explains that in the mid-Eighties he found inspiration in an early article on the isoflavone Genistein, then speaks about the deaths of his mother and father, sources of the values that are personal foundations to that work. He notes that the epidemiology of cancer itself suggests that its cure lies in the understanding the interaction of genes with the environment. Near the end of this section, he notes that in 1994, financial difficulties at MD Anderson made it necessary for clinical departments to generate more revenue "another impetus for him to leave administration and find a new research arena."
Identifier
GuttermanJ_03_20120419_C13
Publication Date
4-19-2012
Publisher
The Making Cancer History® Voices Oral History Collection, The University of Texas MD Anderson Cancer Center
Topics Covered
The Interview Subject's Story - The Researcher; The Researcher; Personal Background; Influences from People and Life Experiences; Discovery, Creativity and Innovation; Faith, Values, Beliefs; Professional Practice; The Professional at Work; Overview; Definitions, Explanations, Translations; Patients; Cancer and Disease; MD Anderson History; Growth and/or Change; Obstacles, Challenges; Institutional Politics; The Business of MD Anderson; Controversy; Portraits; On Texas and Texans; On Philanthropy and Volunteerism
Creative Commons License


This work is licensed under a Creative Commons Attribution-Noncommercial-No Derivative Works 3.0 License.
Disciplines
History of Science, Technology, and Medicine | Oncology | Oral History
Transcript
Redaction Music:
Cylinder Five by Chris Zabriskie is licensed under a Creative Commons Attribution license (https://creativecommons.org/licenses/by/4.0/)
Source: http://chriszabriskie.com/cylinders/ Artist: http://chriszabriskie.com/
Jordan Gutterman, MD:
So in the mid-nineties—and by the way, LeMaistre was still the president until '96—'92, '93—somebody who worked for me who played a key role in the new thing initially, and she was trained as a botanist. Her name is Mary Blake. She came to me with a manuscript of a paper, which I can still find, on genistein, which comes from soy and other plant products, about inhibiting a process that is involved with cancer. She's a botanist, and she said, "Why don't you work on plants?" She knew I was pretty much a vegetarian, and I had major passion about nutrition. My interest in nutrition really comes from my mother. Growing up in a tiny town where we had a big garden—and I think I told you the story when she died—maybe I didn't—in 2004 about the carrots and all?
Tacey Ann Rosolowski, PhD:
No. Uh-hunh (negative).
Jordan Gutterman, MD:
I guess I didn't even tell you about her death, which I will come back to. I'm jumping a little bit around. Mary came to me and said, "Why don't you work on plants?" And it just was the perfect time. I can still remember exactly where I was in my office when she walked in with this article. I'm going to put that aside for just a minute. Why don't you work on plants? That started the whole thing in terms of my head and gradually what happened. I'm backing up now. I've told the story in some detail, but my father died in '74 and how I happened to be in Norfolk, Virginia. So in 1984, in January, she was here visiting in Houston. She was here for that McNeil/Lehrer show—it was now Lehrer—where I was—you know—under such stress because I was told not to go on, and I drank the gin and so forth. My mother was always concerned about distress—always concerned. She said, "Jordan, why do you do this?" And she was very proud and all this stuff. On May 15, 1984, I was in my office. It was in the morning—about 10:00 in the morning—and my brother called me. It shows you that lives go on with all this work that goes on. He was my brother Lawrence—my fraternal twin. He's a physician and was, at the time, in private practice in Columbus, Ohio. He had gotten a call from a neighbor who said my mother was too tired to get out of bed and that he was going to travel there, but he couldn't get there, I think, until the next day. I'm trying to remember, again. So I made arrangements to go. We both made arrangements to go. And we got there, and she was—my oldest brother lived in Norfolk, in Virginia Beach. They put her in the hospital. She was jaundiced, and I knew she had cancer. It was obvious—just—and so we walked in the room, and she was yellow—completely jaundiced. She had a massive liver. And she had this beautiful smile. She was just—I—recently we were in Virginia visiting my older brother. I remember on her eightieth birthday there was this picture of her in the Norfolk newspaper because she always came to visit me on my birthday and then would travel at the end of the day—she would come two or three—a week ahead of time, and then—I'm sorry—the next day because my brother was born the day after I was, right after midnight. So she could visit both sons on their birthdays, and then she would travel, even at the age of eighty, by herself. She was healthy, but she was getting older.
Tacey Ann Rosolowski, PhD:
What's your mother's name?
Jordan Gutterman, MD:
My mother's name was Satoris—very unusual name, probably—and I want to tell you a story about that name in a minute. It's a little diverse. We're going to have to do four sessions, I can see that, because the Avicin story is quite a story. It makes the interferon sort of like, excuse the term, foreplay for the—and maybe it is. Pretty heavy foreplay, maybe, but—but I'll tell you about Satoris. So we went there, and we knew it was liver metastases of something. We got an oncologist, and they did a biopsy. We determined it was pancreatic cancer, which, ironically, is a death sentence today, still. And even though we know a lot more about it, there is so much to be done there because it is diagnosed so late. It's ironic; As a sidetrack, there are people, including here, who I would have to say almost boast about the advances we're making in the treatment of lung cancer. [redacted] So there's so—and this is what angers me. This is what drives me, because there are so many people today, tomorrow, and the next day that are going to die of these diseases. I have a lot of ideas scientifically and medically. I'm not the only one, of course—how we can get this—I mean—we're treating way too late. And we need drugs that work on some other cells. We can get into the science, and this was why I changed fields. But anyway, my mother—we determined there would be—I consulted with a friend of mine who I knew from—in fact, I roomed with him for a few weeks when I first came, before my family moved in 1971. So I knew, very well, an Australian guy. I called him. I said, "I don't want to make the decision by myself, or my brother, let him make the decision. She's eighty years old." And, of course, he concurred—no chemo, just supportive care. Now, my mother never talked about this, and this was typical of her. She was sort of a denier. She knew what she had. There was no doubt. But it was never spoken, and she didn't want to talk about it. I honored that. My mother would often call me in college, even medical school, and so forth and so on. A friend of hers—she had a lot of friends with ovarian cancer. "Ruth, they opened her up, and it's all over," or, "Molly, they opened her up. It's all over." This was a constant theme with my mother of—so she was quite aware of disease. As I said, rounds with mom, but cancer in particular. She knew what she had. She probably knew what she had for three months prior to just succumbing to it. She didn't want—just her dignity. She would never take chemo. My mother was a beautiful lady, beautiful until she died, very meticulous about her dress, her hair, but not in a vain way necessarily, not in a bad way. She never made anybody feel—I mean—she wasn't a movie star. I'm just saying she just was real proper. She was the old-fashioned proper lady. And there was no way she was going to tolerate chemo. This is not easy to talk about because the time is coming up. I mean, certain dates mean a lot. April, when my dad died, means a lot. We're still in April—May. And so we got her home, and we got private nurses for her. My brother and I—my two brothers and I—we all decided we would—there were some family resources from some property and that we would pool those. That's what my dad would want—would have wanted, of course. I mean, he was so devoted to my mother. He had been dead for ten years. We brought her home. That's what she wanted. We never even asked her. We knew what she wanted. We knew my mother. She wanted to be in her home, in her bed. We brought nurses in around the clock. I came back almost every weekend to see her—not quite. She lasted until—she died the fifth of July and was diagnosed—you know—clinically on the fifteenth, sixteenth of May, so about—what?—six or seven weeks? The last time she ever sat up was on Father's Day, which was actually the twelfth birthday of my third child and daughter on June seventeenth, which was actually the—my daughter was born, in retrospect, on Watergate. I would—with me, with my life and dates, I always have—it's how I remember things and make sense out of stuff. So my daughter was born on the seventeenth of June. Both my parents were here in Houston. It was the last trip my dad took because he was in early heart failure on that trip. And the last meal she sat up—but she could barely sit up—and then she went to bed and could never get up again. She was on morphine. I mentioned nutrition because it was my mother, when I was a little boy, always, always, always was emphasizing eating modestly—excuse me—and fruits and vegetables, especially vegetables. And it wasn't easy, in retrospect, compared to today where shipping was so easy. In the Midwest today, with the Whole Foods and all that type of thing, you can get so much healthier foods. But she was big on frozen stuff during the wintertime, which in retrospect is pretty smart because you retain a lot of the nutrition approach—you know—stuff that is shipped. I remember being in Milwaukee once. I just remembered this. My daughter was living there back in the nineties, going into a supermarket in the wintertime for some vegetables, and they were horrible. I mean, because they had been shipped and sitting around. Who knows what I was eating other than some fiber? You know, it could have been cellulose. But my mother always had—she always said, "Get the frozen stuff." You know—the snap frozen—so that was a pretty good invention, if you think about it. But she always had fresh vegetables when they were available. This is going to be difficult. I'll tell you the story, but then I'll make it the link to the comment, "You should work on plants." So on the fourth of July, I decided I was—I had to get back to work. My mother was kind of in and out, and this—we didn't know if this would go on for a day or two, a week, or even a month. And she would want me to go back to work. So I went in to see her for the last time, for the very last time, and sat next to her bed. She was sort of in and out, but she was somewhat lucid—no pain, a lot of morphine—and she smiled. I held her hand. And then she said, "So-and-so," I guess one of the nurses, "went out and got fresh carrots for you. They are in the bottom bin." So her last days she wanted me to have carrots. So I went—and I loved it, you know? And that was it. I never saw her again when I left. Why don't we stop it just a minute.
Tacey Ann Rosolowski, PhD:
Sure. Of course. Okay.
Jordan Gutterman, MD:
I don't know, maybe—it seems like yesterday—maybe it was four years ago, I get an email, and I see the byline of it. The name of the woman was Satoris Culbertson, and I said, "Oh my God, what is this?" An email appeared from a woman who actually, as it turns out, was a PhD psychologist at Kansas State University in Manhattan, Kansas. Her grandmother, whose name is Mary Bruno, who is still alive, who lives in an old town in Missouri, lived above my parents store in Flandreau in the 1950's—1951—and she was a new mother. She had a little boy. And when she had her first granddaughter—this girl, who was the daughter of her—her daughter's daughter—she told her daughter, this woman, Satoris's mother, "I want to name a woman, a girl, after the most beautiful person. I'm sorry. [The recorder is paused.]
Tacey Ann Rosolowski, PhD:
That's all right. We're back after a brief break.
Jordan Gutterman, MD:
And this little—I'm sorry—and this little girl is born with dark, brunette hair, just like my mother had in those days. This woman, Mary Bruno's daughter, named her little girl Satoris after—in memory to honor my mother. She called me and wanted to know everything about my mother because she had just had the little boy and now had two little boys, and she had just recently been married. I looked her up. I've never met her. She's a beautiful young woman—PhD at Kansas State. I need to maybe get back in touch with her. I had been in touch. There's no sense on spending too much time on this. I would love to talk about it, but I'm in touch with the grandmother who told me stories about my mother and my father and how my mother tended to all these young women with babies. The reason why—I met someone in Norfolk when we went back—another person just like this who just, when she saw me again, talked about my parents. They were always just taking care of people. So the tribute to my mother is just wonderful there. And so when this woman says, "Work on plants," this passion I had—because I felt that the epidemiology of cancer was telling us—I'm not the only one who knows this, you know. The Japanese would come over here and begin to get the same cancers we do in one generation. So, it's an environmental thing. I think what has happened—one of the many breakthroughs in cancer in the last 20 years has been the increasing appreciation of environment with genes. And we know this from smoking, and now with obesity. I mean, this happened before the big obesity thing happened. So I said I want—I just think there is going to be stuff in plants that I ate as a kid, that I ate the day before my mother died, that have never been discovered. And that was the impetus for starting this journey which will probably never end. But it keeps me young. Now, I'm going to digress a minute because—to give my father equal time—because he had an equal impact on me. So the day before he died, I also was at his bedside. It was April sixth, a Saturday. That night was going to be the first night of Passover. He died the next day, April seventh, which was the first day, which this year was exactly the same. He was so short of breath he could barely talk, but he asked me about my work. He was the more intellectual of my parents, very emotional. My mother had the more tender side. My father was an immigrant and tougher. He was not—I mean—he was a strict man, but he just wanted to hear about the work. I was working at the time on melanoma. I had just come and was working—this was pre-interferon and pre-Mary Lasker, but just by a few months. I met Mary Lasker right after that. It's amazing. I could barely hear him because he was just gurgling; he had so much fluid in his lungs. And there was a baseball game on. In those days they had the Saturday afternoon baseball games. And Henry Aaron had just hit his—what—now I'm just trying to remember. Had he tied Ruth? I guess he tied Ruth, and the next homerun he was going to break the 714 homeruns of Babe Ruth. He was playing with Atlanta. I think they were playing the Cincinnati Reds, and they kept him out. They kept him out because they wanted him to break the record at home. And my father commented about the plight and progress of African Americans—blacks. That was one of his major themes is the underdog. You know, being an immigrant, he had this soft spot. I had such a hard time—and I don't want to get too much into it because it's probably not relevant for the work. Well, it is relevant for the work. This is the underdog. I think cancer patients are like this. You know, this is why I have such a hard time with bureaucracies and decisions. We'll talk more about them with the next things, because I've had more roadblocks with the new work than I had with the interferon because things are more complicated. I think that's part of my personality too, not trusting authority figures, because my father came out of that. I mean, he never saw his parents. He never saw his sisters again because of authoritative rule, you know? Once the Iron Curtain came down, forget about it, and the Nazis and so forth. These all came from authoritarian—so it's not that I don't respect authority; I do. But when those authority figures overstep their bounds, I have to stand up. That was my father standing up for the injustice. And he just was—he said, "I can't wait until the game Monday night to see him break that record. I know he's going to break it at home. We'll watch it together. It'll be after the Seder, after the second night." I remember him—no, no—he was—no, the Seder was Saturday night and Sunday night, and the game was going to be Monday night. He said, "We'll watch that game together." Well, we never watched it because the next day he died. And it was that passion for correcting wrongs and—you know—I think so many of these people come here—here and every place else—you can't let the system destroy it. You have to break through these barriers. People are more comfortable, in my opinion, in maintaining the status quo for lots of different reasons. I'm not saying I'm better than anybody else; I am not saying that at all. It's just my personality is different. I just won't—I mean—I have been here forty years, so obviously I've done the right things. I haven't broken any rules or stuff, but I'll stand up—and I'm not as outspoken as someone like Freireich. That's why I respect him so much. He makes me like a mute. I mean, he's gotten himself—he's got more courage than I do. But a lot of that came—my own stuff—has come from my father. And just looking at this, you can just see the compassion that he had for this black man who was going to beat the great Babe Ruth's record. And he wanted to watch it with me and his other sons, I'm sure. And I thought we would. I mean, I knew he was dying as well. My mother was more predictable. So there's this blend of mother, father, nutrition, passion, and all sorts of stuff. My mother came—was American-born. She came from very modest means, but American born. My father—you know the history. So now I wanted a new idea because I hadn't seen a whole lot of progress. The interferon was very gratifying, but I was over it already. Everybody was doing it. I was excited about the hairy cell leukemia, the CML. In other diseases like biloma and lymphoma and kidney cancer, we made a modest improvement of things. But I felt I had more in me, and I didn't see the innovation going on anymore. Plus I didn't want to probably run the department, and people didn't want me to run the department. So the final decision, actually, was made about 1994. I walked in for my annual—the annual review of the department and to Dr. Krakoff, the head of the division. And for the first time, I was shocked. The administrative executive— [redacted] She had a spreadsheet, and she said, "Your department only generated X amount of dollars." We were a clinical department, but mostly research. I said, "What are you talking about? What do you mean generate an income?" I had never thought—that was not something we ever dealt with. How many papers did you have? What progress have you made and so forth? Not how much money that you make. Then Dr. Krakoff comes in, and he said, "This is paltry. You guys have got to see more patients." I said, "Why? We're doing research." "No, not anymore you're not. You're going to have to generate income." This was a terrible time for the institute—'94—terrible time. I think it was through some downsizing going on. LeMaistre was a master at keeping this place going, but we lost some employees. He, himself, retired in '96. It was not easy times. But I had already begun to think about plants. So this was the nail in the coffin. I said—you know—I don't want to do this anymore. I could see that the clinical departments, even though we still do fabulous clinical research here, there was going to be this increasing pressure, certainly on the chairman, to generate money and so forth and so forth. And I was getting increasingly excited about the idea of plants. But I had no idea what to do. So around this time, I went over to a lecture to an institute called the Institute of Biosciences and Technology, I think—IBT. That's the IBT of the CIBT. It's in the old Shamrock Hilton location. What happened was Texas A&M had put up an institute here in the medical center, a small one, a division, in part at least, of a friend of mine now—a scientist I didn't know—Charles Arntzen—A-R-N-T-Z-E-N—National Academy of Scientists. He was the dean of Agriculture, I think, at Texas A&M. I didn't know any of this. I just knew about this institute. And one day I went over to see—hear a lecture by a guy named Erkki Ruoslahti from The Burnham Institute in San Diego on the integrins. On the way out—I had never been in the building; it had a nice auditorium that came up—and on the way out I said, "You know, this is—I heard a little bit about the institute."
Tacey Ann Rosolowski, PhD:
Could you repeat the name? I'm sorry. I missed it.
Jordan Gutterman, MD:
Arntzen—A-R-N-T-Z-E-N.
Tacey Ann Rosolowski, PhD:
It is the Arntzen Institute?
Jordan Gutterman, MD:
No, no, no, no. He was the—
Tacey Ann Rosolowski, PhD:
That's what I meant, the name of the institute.
Jordan Gutterman, MD:
Oh, I'm sorry. It's called IBT—Institute of Biosciences and Technology, I think.
Tacey Ann Rosolowski, PhD:
Okay. There you go.
Jordan Gutterman, MD:
I think that's what it is. It was built by Texas A&M. And the whole vision, as I learned, was to bring some of the technology that A&M had had—particularly plants and to some extent agriculture and maybe—I don't know about engineering—and to see if they could create something. And this is the best kept secret in the medical center, because I can't imagine anything more exciting. I'm going to tell you, sometime, what came out of this thing. So on the way out, they had a guard. And I said, "Do you have any plant guys here?" Something like that. It was a bit—you know. He said, "Yeah, there's a real dynamic guy upstairs there, Charlie Arntzen." I said, "How do you spell that?" "Arntzen—blah, blah, blah." I went back. This was—now, I had a computer on my desk, but they were these big, huge things, and I didn't even know how to use it. This was in the nineties. It's amazing how fast we came. I'm sure I didn't look him up on the—well, there was no Google. I got his phone number. I used the thing called the phone that people used to use—you know—on my desk.
Tacey Ann Rosolowski, PhD:
And probably a phone book too.
Jordan Gutterman, MD:
And a phone book. I think we didn't have a rotary anymore. I still love the phone, by the way, because I love voices, and I think I can at least hear. The guy takes the call, and he's so dynamic. I learned very quickly he's in the National Academy, and his major interest in life, he said, was plants and human health—a marriage made in heaven. So in the next day or two I went over to meet him. He's as dynamic—ironically, he came from western Minnesota—Grandview, I think it is, Minnesota. It would probably be about sixty miles northeast of Flandreau where I grew up—a little town in Minnesota. His father was, I think, a farmer. And he had been at the University of Illinois, and—well, he was very famous. He made his work on photosynthesis. So we decided we'd try to work together. And what I decided to do is this woman named Mary Blake, I would put her over there. I would go to the Clayton Foundation, try to get some money for him, and start thinking of how we could work together. I got introduced to all these plant people, and I was in seventh heaven. This is always the case with me. Brand new—I didn't know anything except that plants look green, but that's about it. I knew nothing, and I love to learn a new field, because I could see studying something like that maybe you could find these things, and you could help people one day and all the challenge of it, the science of it—it was just so exciting. I love to go over there, you know? It was so different from here. So I went over to the Clayton Foundation, who had given me money, and I was introduced by Leon Davis. How things happen—Mary Lasker—the best gift you can give is another person. So by now I had been working the Clayton Foundation for fourteen years. They trusted me. They knew the whole interferon story, and they had become entrepreneurial now. Now they were thinking about patents. They didn't make anything, nor did I, on the interferon story, and that's going to come back to be positive twenty, thirty years later. But I went over there with the idea that I was going to change fields, and I didn't know how they were going to react. The chairman at the time, who is still a trustee, was C.W. Wellen, who was the personal attorney for Ben Clayton. We haven't talked about the founding of this foundation. It turns out the foundation, which has been the key to this whole new story, was founded by a man named Ben Clayton, based on one interest in life in terms of science. It is called nutrition. He lived to his nineties. He was cotton dealer. Anderson Clayton was a big company here. That's the MD Anderson family and the Claytons. The original $500,000 came from the MD Anderson foundation namesake, and it was matched by the state. But Anderson had been in business with Clayton in cotton and, I suspect, oil. Who knows? They made tons of money. Ben was one of two sons—I mean—one of two brothers, and he started a medical research foundation called the Clayton Foundation. His attorney was this man C.W. Wellen, who was the chairman. He died, I think, in the late seventies, early eighties. I forget. I could look this up. It was, at the time, I think, around a $400 million foundation—medical research foundation. I remember going over there and saying that I wanted to change fields. I had an abstract idea. And I remember Bill Wellen looked at me—they had three trustees, at the time in the room with some other people—and said, "You know, you've done it once. Why not? Let's go for it." Now, where in the world would you get someone to do that but Texas—but Houston? I mean, where could you do that? Where would someone give me a blank check and say, "I like what you said"? Ben Clayton would be proud—looking at plants. The connection with my mother and probably her mother eating carrots before she died—as a kid, eating parsley—going there, and Wellen is the lawyer of this man who made all this money but wanted to put money back for the good of humanity. And I go there and say, because I'm interested in nutrition—and I don't think I knew it at the time because—you know—we didn't have the Internet. And I didn't probably know all that history about nutrition and Ben Clayton. He loved it. He said, "This time you'll do it." And actually, we have done it, but we'll talk about it because he's still there. I just saw him the other day. He's getting some memory lapse and stuff, but he gets enough of it. And I—he is in his late eighties. No one gives him credit for anything. And I said, "Mr. Wellen, it was your vision. You did this, you know." You'll hear the story, but I said, "You did this." We haven't done everything yet, but we're getting there. And he remembered. He said he remembered. One way or the other, he remembered. And he's not that demented at all. I mean, he's losing some stuff. So we moved Mary over to that institute, and then she organized speakers on various plant topics. So I could—you know—learn the difference between a leaf and a root and bark, stuff like that. And ironically, by the way, Taxol had become sort of a big name around this time. So natural products and plants were kind of reemerging, because even today, 60% of all drugs are derived directly, still, from the plant, or our analogs are—you know—synthetic derivatives of plant products—60% of drugs. Around this time, however, the big pharmaceutical companies had decided to deemphasize natural products. They are very complex. They thought all this new stuff of (???) (inaudible) synthesis would work. We'll come back to that. But I was kind of swimming upstream in terms of the way the industry was going. I didn't know that exactly at the time. I didn't know anything about drug development other than the clinical stuff. I sure have learned it now. So one of the lessons you and anybody listening to this or reading this voluminous number of words will learn is if you are energetic and motivated and have passion and this, that, and the other, you can learn all this. It's the most fun of all if self-taught, then reaching out to other people that are smarter than you. I think I told you Mary Lasker—well, she always said, "Have someone who is older than you." My thing is always be around people who are smarter than you. And that's not too difficult for me because it's easy to find people smarter than me. They may be in one area, but that's okay. It doesn't make any difference. So you just get rid of the ego. So we start bringing all these people in and nothing happens. I mean, we couldn't figure out exactly an organizing principle of what we wanted to do. And then—this was 1995—and then in the fall of—I would have to check the facts. Around this time in '95, Arntzen announces he's going to move to Ithaca, New York, to be president of the Boyce Thompson Plant Institute on the Cornell campus. I was devastated. What are we going to do? He's moving his whole team. The plant guys are gone; that's it. So around this time, just as a slight diversion, I was asked by a couple people right before Mendelsohn got here, since I was no longer department chairman and I was writing a big review on interferon and I was doing a lot of writing—I actually took some courses in creative writing because I was trying to figure out what to do next, because I was thinking about plants, but we weren't doing anything—I was asked if I could bring in big pharmaceutical monies. So I did this for a while. That wasn't all I did, but I brought in a big grant from Monsanto. I mean, monies went to various—it was a very interesting program with very basic researchers. And I ran that program.
Recommended Citation
Gutterman, Jordan U. MD and Rosolowski, Tacey A. PhD, "Chapter 13: Going on Record with New Research: Avicins and Nutrition" (2012). Interview Chapters. 230.
https://openworks.mdanderson.org/mchv_interviewchapters/230
Conditions Governing Access
Redacted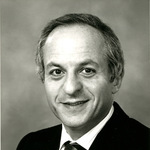 COinS