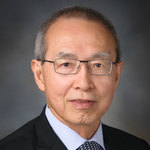 Title
Chapter 14: Building the Advanced Practice Nurse Program
Description
In this chapter, Dr. Yung talks about the expansion of the Advanced Practice Nurse program once he became department chair. He first notes how important support staff are to extending clinical care and then explains why he elected to expand APNs in particular. Dr. Young says that most institutions do not have the rich resource of nurses that MD Anderson has: research nurses, APNs, clinic nurses, and in-patient nurses. He sketches the roles that the APN services in assisting patients' caregivers and building quality of life for patients.
Identifier
YungWKA_04_20140707_C14
Publication Date
7-7-2014
Publisher
The Making Cancer History® Voices Oral History Collection, The University of Texas MD Anderson Cancer Center
Topics Covered
The Interview Subject's Story - The Administrator; The Administrator; Building/Transforming the Institution; Multi-disciplinary Approaches; Growth and/or Change; Offering Care, Compassion, Help; Patients; MD Anderson Culture; Institutional Mission and Values; Overview; Institutional Processes
Creative Commons License


This work is licensed under a Creative Commons Attribution-Noncommercial-No Derivative Works 3.0 License.
Disciplines
History of Science, Technology, and Medicine | Oncology | Oral History
Transcript
Tacey Ann Rosolowski, PhD:
Yeah, we talked last time about some of the research that --- that has come out of that too so it's really promising. I wanted to ask you about some of the other --- I have this little printout of, you know, the 'Where we were" in the department and "Where we are" in the department.
Wai-Kwan Alfred Yung, MD:
Where did you find that?
Tacey Ann Rosolowski, PhD:
I found it online. It has some --- some really interesting things, some of which we've already talked about but there were some that we hadn't and I was interested in the advanced practice nurses. You know the degree to which advanced practice nurses are kind of part of what is going on. There's also, I don't even know how to say this, ependymoma.
Wai-Kwan Alfred Yung, MD:
Ependymoma.
Tacey Ann Rosolowski, PhD:
Ependymoma.
Wai-Kwan Alfred Yung, MD:
Ependymoma.
Tacey Ann Rosolowski, PhD:
:2What is that?
Wai-Kwan Alfred Yung, MD:
Well there are --- So let's talk about the --- the --- the advanced nurse program. I think we --- we developed the advanced nurse program in the department sort of along the institutional direction. Now when I --- when I took over the Chair, you know, I --- I hired several you know more clinical faculty and recruited several more in an event to expand the clinical program and at that time it was also one way to expand the clinical care is utilize support from advanced nurse --- advanced practice nurse. Some departments use advanced practice nurse, APN. Some departments, especially surgical departments, might use physician's assistants, you know P.A.s. We --- We --- We in the medical side most of the medical departments use advanced practice nurse so they come up from the nursing rank. They have Master's degree training in --- in primary care nursing or advanced care nursing so they become --- they can perform the functions aside a physician you know and do physical exams and do history-taking and even are allowed to prescribe some simple drugs after they workup this --- the patient and find out that maybe this is an infection and we need to prescribe an antibiotic or the --- and/or this is just a cold or something like that. So the advanced nurse can be really very helpful. Some of them sometimes even can do independent followup, you know, follow up and check out the patient to see if blood count is good and we don't need actually physicians to see those patients. So they set up their practice line themselves. So we start --- You know when I became chair I recruited two or three faculty to expand our clinical load and at the same time we needed it so we recruited and started expanding our advanced practice nurse. I recruited Ava Lou Lee () from --- from the --- from the emergency room and she is wonderful. She worked with me and she help --- she is kind of in charge of hiring more APN. She became the APN Supervisor and we built a --- a --- a APN team, you know, to work with --- work with them. Early on the division of medicine has a kind of --- has a formula saying how many doctors, you know, we are allowed to hire, one APN for --- for two doctors unless --- unless the doctor is a full-time clinician then we can have one APN per doctor. So you work out that kind of matching. We also utilize APN to help them with the procedures. We train our APN to do lumbar punctures and/or myotap (0:) so that we can give chemotherapy to the _______ (0:) reservoir. We also use our APN sort of like medical doc --- interns in the inpatient service. Other services do the same, use APN to staff to --- with the doctor to really manage the inpatients. So the APN gradually --- have become not only just an integral part of the department, but a major piece in the level of care, you know, in the care team. Working with the research nurse, working with the clinic nurse. So in a way MD Anderson is blessed. We have the resources that --- we actually have these four groups of nurses in the department level. We have the research nurse that take care of the research studies. We have advanced practice nurse as the phys --- as the doctor's assistant and then in the --- in the clinic, we have the clinic nurse that kind of do the clinic and then you have the inpatient nurses. And in most --- most other places we do not have these --- that rich resources where can have that large group of research nurse as well as advanced nurse and some --- some of the other places, they have to use their advanced nurses to do a lot more research functions.
Tacey Ann Rosolowski, PhD:
Interesting. I'm curious. I was talking to Barbara Summers [Oral History Interview], and she was talking about how there is move in nursing to talk more about patient-centered care and family-centered care and I'm wondering is there any way that that is also becoming part of --- of Neuro and what the nurses do in Neuro since you were talking earlier about these dependency issues with Neuro-Oncology patients.
Wai-Kwan Alfred Yung, MD:
Yeah, I mean I would use like the --- the --- the --- the advanced nurse we provide, you know, the --- a --- a lot of help and assistance to --- you know to the caregiver, to interact with the caregiver. We also have --- You know, there are several research nurse --- several advanced nurses who are very much interested in quality of living --- quality of life and patient symptoms and so --- so that --- that is also there. Their research interest in how to you know to --- to work with the caregiver and the patient in the area of enhanced, you know, family care and family interaction and I think that's very important in terms of improving the quality of life of the patient.
Recommended Citation
Yung, Wai-Kwan Alfred MD and Rosolowski, Tacey A. PhD, "Chapter 14: Building the Advanced Practice Nurse Program" (2014). Interview Chapters. 274.
https://openworks.mdanderson.org/mchv_interviewchapters/274
Conditions Governing Access
Open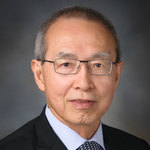 COinS