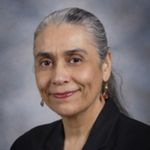 Title
Chapter 26: Turbulence During Dr. DePinho's Early Presidency; MD Anderson's Future
Description
Dr. Rodriguez comments on the changes created at MD Anderson under Dr. DePinho's early presidency then talks about the future of MD Anderson under the Affordable Care Act. Dr. Rodriguez first comments on the magnitude of institutional change that Dr. DePinho's administration has brought to MD Anderson. Making reference to literature from the field of organization transformation, she notes that change on such a scale requires a "message of urgency" that was not verbalized by the administration. Change has felt imposed from outside, creating tensions in the institution, she observes. She notes that the Board of Regents was slow to recognize problems.
Identifier
RodriguezA_04_20150605_C26
Publication Date
6-5-2015
Publisher
The Making Cancer History® Voices Oral History Collection, The University of Texas MD Anderson Cancer Center
Interview Session
Topics Covered
Institutional Change; Critical Perspectives on MD Anderson; MD Anderson History; MD Anderson Culture; Growth and/or Change; Leadership On Leadership The MD Anderson Brand, Reputation; Professional Practice
Creative Commons License


This work is licensed under a Creative Commons Attribution-Noncommercial-No Derivative Works 3.0 License.
Disciplines
History of Science, Technology, and Medicine | Oncology | Oral History
Transcript
Tacey A. Rosolowski, PhD:
How are—how has this change in focus reverberated in MD Anderson culture, and kind of where you see, you know, sort of day-to-day priorities? You know, what's your read on that? I mean, obviously, there's been a lot on tension amongst the faculty, kind of questions on how the culture is changing. What's your perspective on that?
Alma Rodriguez, MD:
Well, my perspective on how or why things have not gone so well is that the magnitude of the change, the magnitude of the infrastructural change, philosophical change and operational change of this new way of identifying MD Anderson, it's a transformational change of such magnitude that it would require—from what all transformation literature says, it requires a really major imperative in urgency message to begin with. And I don't think that the imperative of the message for change was verbalized. It was more—how can—I think that the imperative for change was seen as a change driven by the vision of a single individual, rather than a change being required by a certain dramatic threat, or a dramatic desire in the organization for the change. And it also was not seen as risking, if you will, from a groundswell, up. It was seen as an imposed vision. And so most transformation literature says that under such situations, if there isn't an overwhelming threat to the survival of an organization, when the change is being driven by a single individual vision, it is not going to succeed, or it will have a really difficult time in begin implemented. Because the rest of the group will see it as a threat to their own identity; to their own personal vision, and so on. So—
Tacey A. Rosolowski, PhD:
At the very least, people like to be asked. (laughs)
Alma Rodriguez, MD:
Exactly. Exactly. And it's a matter of, you know, it's a matter of identity, it's a matter of integrity, it's a matter of preserving, if you will, the wholeness of a group's identity. I think that's what happened. I mean, that's how I interpret it, just from what I know of change, and how—you know, change in itself is difficult to begin with, even when it's being mandated under a crisis. It is so much more difficult when there is no perceived immediate crisis and when it is not an integrated vision. And at the time, you know, we really did not have a perceived crisis. Dr. Mendelsohn had left us on a fairly good ground; we were productive, we were doing a lot of good work. We were expecting change, but I think we had hoped to all participate in the creation of the change. I think that the change process was imposed on very rapidly, with very little integration, if you will, grassroots.
Tacey A. Rosolowski, PhD:
Do you feel that the executive leadership has its certain moments, you know, recognized certain missteps and tried to take corrective action, and if so, how effective has that been?
Alma Rodriguez, MD:
Well, I think so. I—or at least there have been several town hall meetings, things have been explained. We've had the Chancellor come. I mean, let me say that I don't think that Dr. DePinho would have imposed his vision on our organization without the explicit support, and possibly even a mandate, by the Board of Regents of the University of Texas system. That would never have happened. So the people who really had to see how misguided that approach was had to be the Board of Regents.
Tacey A. Rosolowski, PhD:
Right.
Alma Rodriguez, MD:
And it took a long time for them to pay attention. (laughs) So let me say that I am not impressed with the governance of the University of Texas system. And no matter how well-meaning the Chancellor is, we also know the Chancellor has only certain limited powers; because in the long run, the Chancellor reports to the Board of Rents, and they, in turn, report to the Governor. So I think in the longer picture, I think this is a symptom of the dysfunction of governmental bureaucracies and how authoritarian systems can be destructive to creative enterprises. The same thing happened with CPRIT [Cancer Prevention Research Institute of Texas], it almost went down the tubes because of meddling from bureaucratic, or at least governmentally-associated individuals, and so on. So it's—
Tacey A. Rosolowski, PhD:
Or, pretty removed from the processes—
Alma Rodriguez, MD:
Exactly.
Tacey A. Rosolowski, PhD:
—on the ground, yeah.
Alma Rodriguez, MD:
Exactly.
Recommended Citation
Rodriguez, Alma MD and Rosolowski, Tacey A. PhD, "Chapter 26: Turbulence During Dr. DePinho's Early Presidency; MD Anderson's Future" (2015). Interview Chapters. 357.
https://openworks.mdanderson.org/mchv_interviewchapters/357
Conditions Governing Access
Open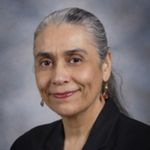 COinS