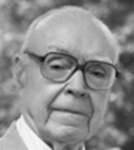 Title
Chapter 03: Connections with MD Anderson and Memories of R. Lee Clark, MD
Description
The interview begins with Thomas Dunaway Anderson's recollections of his uncle, Monroe Dunaway Anderson, the founder of the M.D. Anderson foundation and namesake of the University of Texas M.D. Anderson Cancer Center. The interview continues with a description of the establishment and purpose of the M.D. Anderson Foundation and the growth and development of several recipients of M.D. Anderson's philanthropy, including the University of Texas M.D. Anderson Cancer Center and the Texas Medical Center. Thomas Anderson's memories and interactions regarding Dr. Randolph Lee Clark, the first full-time president of what is known today as the University of Texas M.D. Anderson Cancer Center, are recounted as well. A discussion concerning Thomas Anderson's family contributions associated with the University of Texas M.D. Anderson Cancer Center and the Texas Medical Center ends the interview.
Identifier
AndersonT_01_20000504_C03
Publication Date
5-4-2000
Topics Covered
The University of Texas MD Anderson Cancer Center - MD Anderson Past; MD Anderson History; MD Anderson Snapshot; Building/Transforming the Institution; Institutional Processes; Portraits
Transcript
Louis Marchiafava, PhD :
When did you begin to become involved in the Texas Medical Center itself?
Thomas Dunaway Anderson :
I have never been involved in the Texas Medical Center. I have been close to . . . my older brother, Leland, was the president of the Texas Medical Center for several years. Then, there has been a succession of presidents since then. But I have never been on that board. My connection is with the M. D. Anderson Cancer Center, which has had a variety of names. But in about 1950, I suppose, the director of Anderson Hospital, a wonderful man named Randolph Lee Clark, conceived the idea of establishing sort of a board of directors here in Houston, but he couldn't call it that because the Board of Regents was really the owner and operator of the hospital, of the University of Texas. It was then and still is the University of Texas Institution, of course. So, he started what he called a Board of Visitors, which was supposed to help him with decisions that the Regents couldn't make or were too small for them to bother with, and I suppose, to polish the image of the institution. He asked my older brother, James, to be the first chairman of that Board of Visitors --which he called it the Board of Visitors, not board of directors. James accepted that job, and performed well in it for several years. He died in 1958 and the Board of Visitors kind of became inactive. In the early 1960s, Lee Clark called me one day and asked me if I would like to see that revived and if so, to help him get some fresh members of it and to be chairman of it, which I gladly did. I have been a great admirer of Lee Clark since the day that I first met him.
Louis Marchiafava, PhD :
What impressed you about him?
Thomas Dunaway Anderson :
Well, charm, and manifest ability, and intelligence, and energy. He was a great surgeon, by reputation, but he had also keen abilities to raise funds and to lobby the legislature. He had the legislature always eating out of his hands whenever he asked for appropriation for this division of the University of Texas. They would just say, 'How much do you want?' They were very responsive to his requests for funds. I am rambling, so why don't you ask specific questions?
Louis Marchiafava, PhD :
No, you are not rambling. You are giving me some information that is useful. Was it his personal qualities that the legislature found . . .
Thomas Dunaway Anderson :
This man could charm the birds right out of the trees, and he had the background, in terms of experience and talent, to let them know that he wasn't talking through his hat, that it wasn't all a bunch of front. And perhaps the most outstanding characteristic was optimism. The legislature, state legislature, during World War II, authorized the establishment of a cancer hospital somewhere in the state for research and treatment. The legislature was just enabling statute at that time because there was no money to build anything. But there was that legislation standing there when the war ended or maybe implemented a little bit during the war. When the war ended and it looked like they were going to be able to move forward, I think it was the directors of the M. D. Anderson Foundation and the present University of Texas, began a joint search for a president, a permanent president, to come and take charge of this new institution. But I think some of them thought we needed to get a man who would let people come here to die, and they got the wrong man because Lee Clark's idea was, "I am going to walk them out the front door. They are not going to go out feet first." So, he emphasized curing people. He instilled optimism in all the doctors and the nurses, and they are still there. He saw to it that the buildings and the decorations were colorful, that the employees were cheerful, and I have never heard anybody say that there was a sour or doleful attitude among the personnel of that organization.
Recommended Citation
Anderson, Thomas Dunaway and Marchiafava, Louis J. PhD, "Chapter 03: Connections with MD Anderson and Memories of R. Lee Clark, MD" (2000). Interview Chapters. 403.
https://openworks.mdanderson.org/mchv_interviewchapters/403
Conditions Governing Access
Open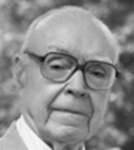 COinS