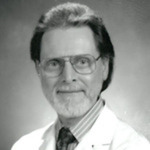 Title
Chapter 03: An Introduction to R. Lee Clark and MD Anderson
Description
In this chapter, Dr. Becker briefly sketches his career path when he returned to New York and joined the Department of Pathology at New York University Medical College. He describes the inbreeding that can take place at institutions and then talks about his recruitment to MD Anderson. He offers anecdotes about his interactions with Dr. R. Lee Clark, talks about his leadership style, and mentions other significant figures whom he worked with on arrival.
Identifier
BeckerF_01_20121213_C03
Publication Date
12-13-2011
Publisher
The Making Cancer History® Voices Oral History Collection, The University of Texas MD Anderson Cancer Center
Topics Covered
The Interview Subject's Story - Joining MD Anderson/Coming to Texas; Evolution of Career; On the Nature of Institutions; Portraits; Joining MD Anderson; MD Anderson History; Growth and/or Change; Obstacles, Challenges
Creative Commons License


This work is licensed under a Creative Commons Attribution-Noncommercial-No Derivative Works 3.0 License.
Disciplines
History of Science, Technology, and Medicine | Oncology | Oral History
Transcript
Frederick F. Becker, MD:
Then I went back to NYU on pathology, I worked on a lot of things there, regeneration, carcenogenesis, control of tumor growth, so forth. [ ] I have it right here, actually. In any case, and I rose up the academic ladder, making, probably, the wrong choice at each level, became the acting chairman of pathology when the then chairman, who succeeded Lew, left to become the chancellor of medicine at Florida. And that's when my life bifurcated. At that point, my medical school, New York University, had just instigated one of these reviews. And one of the things that they were criticized was that they had too much inbreeding. Not that it was bad, because we had giants, giants. But too much inbreeding. So when they looked for a replacement for the chairman of pathology, of which I was the acting chairman, they had a conundrum. Basically, I was being offered two out of three chairs in the country, as the consultants told them, but here they had this thing that said "too inbred." And I understand that. And they then did me the greatest favor they ever did, they passed me over. Such a terrific favor that 15 years later, at some event, I met the guy who's the chairman of the search committee, who had been picked himself because he was from the outside, and therefore instigated this. And I gave him a big hug [ ] from which he's never recovered. I think he had a small stroke soon after, because he didn't understand it. I think he expected to be poisoned by the kiss, on the cheek, I might say. But I meant it with everything in my heart. Because [it was] one of the greatest things that happened to me [and] one of the dearest and wonderfulest people in the world, named Jose [Trujillo], who I'll come back to, who was on this faculty, and was just [ ] such a wonderful human being, such a brilliant guy, such a creative guy, such a loyal man, such a warm person, as you could hardly ever meet. I had met them on various search committees, and committees for the National Cancer Institute, the National Institutes of Health. And he was the head of clinical pathology, as it's called, called elsewhere laboratory medicine. Now, MD Anderson is amazingly young. This is in 1975, and it was like 30 years old. When I was the head of pathology at Bellevue Hospital, which was my other title, the first head of pathology at Bellevue Hospital had been chosen in something like 1887. And by the way, it was a pathologist named William Welch, who later became one of the founders of a place called Johns Hopkins. So as I like to say, cockroaches in my office, as director at Bellevue, would come out and speak to me in German and say how is Professor [Welch] doing?
Tacey Ann Rosolowski, PhD:
(laughter)
Frederick F. Becker, MD:
OK? And when the search committee met, of course, Jose was very influential on it, as the head of the other "pathology department." As you may know, in some institutions, clinical or lab medicine, in fact, here, and -- well, it used to be called autopsy pathology -- and atomic pathology are one department. Here, at that time, they were two separate departments. And he went to Dr. Clark, how can I describe Dr. Clark? If you look in the records, it's -- he's not clearly the founder of this institution, he's not even clearly the first director, he's just the institution [itself]. R. Lee Clark [MD] was a phenomenon. Tall, handsome, strong, smart, proactive. He could speak three languages, Texan, New York, and Europe, with authority. And I'll give you the best criteria for this guy, who I feel, built this place from brick to brick. [ ] When I was asked to come here and look at the chair, my wife came with me, because there was no way I would make a decision without her, and I knew this would be very difficult, indeed traumatic, for someone who loves great cities, breathes great cities. Not for restaurants, not for the theater, not for museums, for the movement, the movement, [but] the people. And I brought her here, and at a party given for us, we had had pretty standard stuff, Dr. Clark asked if he could talk to her for ten minutes, and I said only if you'll sign a paper you're going to bring her back, because he was something. My wife, as principal in the Ballet de Paris and otherwise, had met everyone. She'd been in Hollywood for several years in movies. That's why our wedding oath says with thou I will go, except Los Angeles, because she hates that place.
Tacey Ann Rosolowski, PhD:
Is that a true story? Was that in your vows?
Frederick F. Becker, MD:
Private vows, OK? Oh, it was more important than anything. She hates that place! [ ] In any case, much to my surprise, she not only liked this place, but when she came back from ten minutes with Dr. Clark, her comment should've been on his headstone, and this is what she said, "He's dynamite." (pause) Dynamite. Even when he told you he wouldn't give you a raise, you just didn't even question it. [ ] And these were the days when he, OK, and [ ] Bob Hickey, you'll have to check the correct titles, ran this whole place. [If] you wanted a cyclotron or toilet tissue, you went to talk to Hickey. Elmer Gilley was the treasurer, and everything was in his desk. (laughter) Offers were in his desk, money was in his desk, anything you needed. They ran this whole place.
Tacey Ann Rosolowski, PhD:
That kind of goes to what you were saying before we turned on the recorder that, then, it was a cancer center, and now, we are living in a cancer city.
Frederick F. Becker, MD:
OK.
Tacey Ann Rosolowski, PhD:
Yeah.
Frederick F. Becker, MD:
OK. When you picked up the phone in those days, you got the person you wanted to talk to. Now, you get a lawyer who tells you no. Before you ask. I'm not joking.
Tacey Ann Rosolowski, PhD:
Because it's run corporatively.
Frederick F. Becker, MD:
[ ]
Tacey Ann Rosolowski, PhD:
Absolutely. Absolutely.
Frederick F. Becker, MD:
OK? Good in the way it protects, very bad in the way it obstructs. Because it's easy to say no. You'll probably retire before anything notices, OK? If you say yes, god forbid it won't turn out well, and you'll be yelled at. No. OK? So I went in front of the search committee, who asked me funny questions like did I ever think a high rise would be put up in Texas, in Houston. There were no high rises.
Tacey Ann Rosolowski, PhD:
What did they -- what were they fishing for with a question like that?
Frederick F. Becker, MD:
I was New York.
Tacey Ann Rosolowski, PhD:
Ah.
Frederick F. Becker, MD:
I was short. OK? No less the fact that I was Jewish. And at that time, although Dr. Clark, who I [will always idealize] was a born and bred Texan. He could come up to New York, and talk to bankers, and lawyers, and that man could've been the head of the biggest corporations that ever [were], he would've been elected governor or senator if he ran. Several governors told me, they gave Lee whatever he wanted for the Anderson because they didn't want him to run. That's what we had here. I've met very many major people, and that man's nearly untouchable, OK? Now, the story of how he almost recruited me. He came to New York for a meeting of the trustees of the American Cancer Society, which he was a part of. And they listened to him, these are bankers, and this and that. We went to a club at the Waldorf Astoria, which I'd never heard of. He said, "Fred will pick the wines." And we ate, and drank. And then he said to this group, Fred's going to be the next chairman of pathology at the MD Anderson. Well, I was kind of taken a little aback since I [hadn't even been offered]! But I decided that why challenge him here. And we went back to his room at the Plaza Hotel, Lee lived large. The standing joke was that Mr. Gilley, the finance officer's, major job was to keep Lee from being arrested. Joke, joke, that's a joke!
Tacey Ann Rosolowski, PhD:
(laughter) That's a good one, though.
Frederick F. Becker, MD:
Not that he would ever do anything dishonest, he just didn't think about these little things, you see. And he broke out a bottle of Chivas Regal. And we drank and discussed the MD Anderson good and bad, and what he wanted of me, and so forth, and so on.
Tacey Ann Rosolowski, PhD:
What was that conversation, do you remember the details of it?
Frederick F. Becker, MD:
Oh yeah! [ ] I was very dubious, I'd never even been here, this was before that party down here. [
Tacey Ann Rosolowski, PhD:
Let me ask you...
Frederick F. Becker, MD:
[ ]
Tacey Ann Rosolowski, PhD:
Hmm, yeah, at the time.
Frederick F. Becker, MD:
Oh no, in that time.
Tacey Ann Rosolowski, PhD:
Yeah, at that time, sure.
Frederick F. Becker, MD:
No, no, no. Maybe a few elements, which I'll get to, were well known, but those were within the [cancer] community [ ]. For example, radiation oncology was world-renowned [ ] because Lee had really focused on that. But the rest of it was just in its early beginnings.
Tacey Ann Rosolowski, PhD:
Why was he so intent on recruiting you? What did you offer him?
Frederick F. Becker, MD:
First, I was a Lew Thomas person, and it's traditional in academic medicine, or one of the traditions, you often go to the top of the line to recruit your people. Of course, you figure they've got the top of the guys who came in, and were trained, and stayed on. Second of all, the search committee had recommended this, and in particular, Jose Trujillo, bless him. And third, whoever he spoke to, wherever he spoke, I had a very good reputation by then, in publishing, and running my department, and this, that, and the other thing.
Tacey Ann Rosolowski, PhD:
How would you characterize your style as a leader in your department? What was the mark you were making?
Frederick F. Becker, MD:
Take no prisoners. (laughter) [ ] I can't abide waste of time, I can't abide someone who's not doing their job. I can't abide bias, I can't abide lack of progress. Second of all, I don't -- can't abide wasting time by not telling the direct truth right up front. And if you ask anybody in the world, they'll tell you that. I think J once told somebody who said [he] wanted to go to Dr. Becker to discuss how he was doing, and J said, only if you [really] want to know how you're doing.
Tacey Ann Rosolowski, PhD:
Is this J Freireich [Emil J Freireich, MD [Oral History Interview]]?
Frederick F. Becker, MD:
Yes. I don't take a lot of time, I seek input from trusted people. I seek input from people I think are experts, and I'm arrogant enough to make a decision based on that. I am not concerned about whether it goes counter to common belief. And in my early days as vice president, since no one had ever been vice president, there weren't real rules about how I could function. [ ] Example! [ ] I was in my office, I always tried to leave time for people to come to see me. One of our young, very bright, neurooncology researchers wanted to see me. He came in, and he sat down, and he said, Dr. Becker, I love the MD Anderson, but I'm thinking of leaving it. And I said why, Peter? You're doing great. He said, well, I'm doing even greater than you think, because I've made a discovery of what I think is a very important gene in cancer research, in cancer function, and I would love to bring it to fruition here, but I don't feel that my chairman, who was a very major name in [clinical] neurooncology [ ] is aware of what I'm doing, or appreciates what I'm doing, and he's so busy, I can't get to see him to prove it. And I think I'm going to be passed over for promotion, and salary, and this, otherwise, I want to stay here. Well, usually, before I saw anybody, I had their credentials, recent discussions! [ ] And I had already read his survey, and I said tell me briefly about this gene, because he hadn't published it, and he told me about it. And I said have you really got the stuff on it? And he said I'm going to put in a paper, here's the paper. It looked like something important to me. I'm pretty good at that, even if I don't know the field cold, I can tell. And I said, well, let me see what I can do. And I was kind of upset about this, and I called this chairman, and I said by the way, I want to tell you about something I'm going to do today, and that is, I'm going to promote Peter to associate professor, and raise his salary, and he said, you can't do that, it's got to come from me, or go to the committee. I said, OK, then you do it today, and that'll save me doing it. And I said, you do know he's made an important discovery that's going to really be good for your department don't you? And he said well, surely, of course I know. And put him in for promotion, and Peter did stay.
Tacey Ann Rosolowski, PhD:
Peter's last name is?
Frederick F. Becker, MD:
Steck. And Peter died of a massive something or other, we think it was hypertension, very shortly thereafter, at a young age. The gene he described is called P, as in Peter; T, as in Thomas; E, as in Evelyn; N, as in Nathan; and is one of the crucial tumor suppressive genes, which ironically, [ ] the new president, Dr. [Ronald] DePinho, came and gave the "Peter Steck Lecture" a couple of years ago, and works on that gene. And I was the one who created the lectureship. That's the pride of my job, that's what I love. That's the memories that are great. And in those days, I had a freestyle vice presidency. Funny story, I ran all of research, both clinical and basic, because it was a new thing, no one had ever done this. Years and years later, when I had stepped down, I was talking to the chap who was, I'm going to say, "just" running clinical research regulation, just that part of one of it. And a crazy man named J [Freireich] came storming up to us and said to this poor guy, you stink, or something like that, J is very direct. And I said J, what the heck is that, why are you talking like that? He said well, when you were the vice president, Fred, we could put in a new protocol, a term you'll hear of over and over. And in three -- a couple of days, you'd say yes or no. And I said, well, Jay, I had ve a great -- I had a tremendous advantage over Len. And he said what was that? I said, I only had three people. (laughter) And now, the regulations that come from the government have exponentially increased, so they have many committees, and many people -- oh, anyhow. That's what I could do.
Tacey Ann Rosolowski, PhD:
So what was your vision when you came in? What was your strategy?
Frederick F. Becker, MD:
No, I'm going back [to my first meeting with Dr. Clark].
Tacey Ann Rosolowski, PhD:
[ ]
Frederick F. Becker, MD:
[ ]
Tacey Ann Rosolowski, PhD:
[ ]
Frederick F. Becker, MD:
So we're in the Plaza Hotel drinking Chivas[, and I am not a great drinker].
Tacey Ann Rosolowski, PhD:
[ ]
Frederick F. Becker, MD:
And Lee said to me, I'll never forget this as long as I live, "Fred, my family came to Texas as pioneers. Don't you want to come to Anderson as a pioneer?" And I said no, Lee, I'm the guy who comes in after the pioneers and neatens the place up. At which point, I went home, woke up my wife, and I said, Mary, I think I just blew this opportunity, and told her what I said. And she said, you're right, go to sleep. Well, I must've been close to right, because I was asked [to go], saw the place, I was being recruited as chairman of pathology.
Recommended Citation
Becker, Frederick F. MD and Rosolowski, Tacey A. PhD, "Chapter 03: An Introduction to R. Lee Clark and MD Anderson" (2011). Interview Chapters. 426.
https://openworks.mdanderson.org/mchv_interviewchapters/426
Conditions Governing Access
Open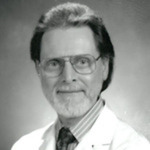 COinS