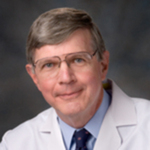 Title
Chapter 01: Early Opportunities to Focus on Research
Description
Dr. Bast gives an overview of his early introduction to the researcher's life and work. He begins with brief comments about his family background and good educational opportunities, including chances to participate in medical research at the age of fifteen or sixteen. He describes the research methods he was exposed to, a precursor to translational research. He talks about his respect for data (even if it negated an initial hypothesis) and his scientific integrity.
Next, Dr. Bast explains why he went to Wesleyan College (BA 1965) to major in biology with a minor in religion. He was interested in a liberal education. He also describes the research project he undertook in the pathology laboratory at Massachusetts General Hospital, where he "learned enough about reading slides to be dangerous." He talks about his undergraduate experience and his habits of lateral thinking and 3-D visual thinking.
Identifier
BastRC_01_20140707_C01
Publication Date
7-7-2014
Publisher
The Making Cancer History® Voices Oral History Collection, The University of Texas MD Anderson Cancer Center
Interview Session
Topics Covered
The Interview Subject's Story - Educational Path; Personal Background; Professional Path; The Researcher; Professional Practice; The Professional at Work; Inspirations to Practice Science/Medicine; Influences from People and Life Experiences; Character, Values, Beliefs, Talents
Transcript
Tacey A. Rosolowski, PhD:
All right, the counter is moving, so we are officially recording. (laughter) So I am Tacey Ann Rosolowski, and this morning I'm interviewing Dr. Robert C. Bast for the Making Cancer History Voices Oral History Project run by the Historical Resources Center at MD Anderson Cancer Center in Houston, Texas. Dr. Bast came to MD Anderson in 1994 to head the Division of Cancer Medicine. He also joined the faculty as internist and Professor of Medicine in the Department of Experimental Therapeutics. Dr. Bast was division head until the year 2000 when he became vice president for the Office of Translational Research, a position he occupies today. This interview is being conducted in Dr. Bast's office in the Office of Translational Research on the eighth floor of Pickens Tower on the main campus of MD Anderson, and this is the first of two planned interview sessions. And today is July 7th, 2014. The time right now is 9:40. So I wanted to thank you, Dr. Bast, very much for giving your time to the project. We really appreciate it.
Robert Bast, MD:
It's a pleasure to talk with you.  
Tacey A. Rosolowski, PhD:
And I'm really looking forward to hearing about your work in translation, which is obviously so key to the identity of MD Anderson. But first, why don't we just start in the traditional oral historical place, and if you could tell me when you were born, and where, and where you grew up.
Robert Bast, MD:
Great. I was born on December 8th, 1943, in Washington, DC, but grew up across the river in Arlington, Virginia. And it was a very fortunate place to live, because we were close to the nation's capital, with all of its educational opportunities, providing an appreciation for politics and international affairs that I probably wouldn't have obtained in other areas.
Tacey A. Rosolowski, PhD:
So you were steeped in that pretty early then?
Robert Bast, MD:
Yes, that's right. And fortunately, there was a lot of medical research activity around the Washington area. I had started with science fair projects in junior high school and then in high school, and when I was a sophomore in high school, I had worked with Dr. Robert Patnode who was a microbiologist at the Veteran's Administration Hospital in Washington, in tuberculosis research. I'd read a Scientific American article about bacterial mutation, and the selection of pre-existing antibiotic resistant bacterial mutants versus the adaptation of bacteria to survival in the presence of antibiotics. With Bob Patnode's training, I set up a laboratory in our basement. My father had helped me to construct an incubator. We used to keep the E. coli cultures in our refrigerator—
Tacey A. Rosolowski, PhD:
You were a nerd. (laughter)
Robert Bast, MD:
(laughter) I was definitely a nerd. And almost certainly, still am. But, I was a well-rounded nerd who played the lead in our high school's version of Arthur Miller's All My Son's, sang in the school choir and served as VP of our student council.
Tacey A. Rosolowski, PhD:
That's—so you obviously had science in your family.
Robert Bast, MD:
My grandmother was a nurse, but we didn't have any scientists or physicians. I was particularly fortunate to be able to work with Bob Patnode at the VA Hospital. He really taught me how to plate bacteria and to count them, and was very generous with his time in introducing me to research.
Tacey A. Rosolowski, PhD:
So tell me, how old were you at this time? You said you were in junior high?
Robert Bast, MD:
I would have been a sophomore in high school.
Tacey A. Rosolowski, PhD:
Oh, okay.
Tacey A. Rosolowski, PhD:
—so that would have been about, fifteen, sixteen?
Robert Bast, MD:
Yes. It was amazing to have experience real science at that age.
Robert Bast, MD:
Fortunately, I was able to work at the VA for several summers during college, and also worked at the FDA's [Food and Drug Administration] research facility.
Tacey A. Rosolowski, PhD:
Wow, that's amazing.
Robert Bast, MD:
So, me being in the Washington area was just a tremendous help, and had a lot of good and different experiences.
Tacey A. Rosolowski, PhD:
Now, as you look back on that time, you know, what was it about those experiences? What kinds of, like perspectives, or gifts did it start to develop in you at such an early age?
Robert Bast, MD:
I guess one thing that was really important was gaining respect for data. You really had to believe what your experiments told you. And also, that the people I worked with - Bob Patnode and then Dorothy Heilman, and Bill MacFarland - were all scientists who really were very respectful of data. I was shocked to learn later in life, when I went to Harvard [Medical School], that many scientists were as, or more interested in the concept, rather than the data.
Tacey A. Rosolowski, PhD:
Interesting.
Robert Bast, MD:
I think it gave me a respect early on for having to accept the results that your experiments gave you.
Tacey A. Rosolowski, PhD:
Even if it contraindicated your concept.
Robert Bast, MD:
Even if it negated your favorite hypothesis.
Tacey A. Rosolowski, PhD:
Right, interesting. Dr. Robert Bast Each of these mentors had incredible integrity. I think they exemplified how scientists ought to behave toward each other. They emphasized how you really need to respect not only your own work, but that of other investigators. And they were involved in medical, and to some extent in translational research, although that was far before the days of translational research. That term wasn't coined for a while to come.
Tacey A. Rosolowski, PhD:
Right.
Robert Bast, MD:
But obviously with something like tuberculosis research, you want to be able fight infection more effectively, using new antibiotics, and the like. But they were also very much interested in the immunity that tuberculosis evoked. And that proved to be useful in later studies of cancer that I performed as a pre-doctoral and postdoctoral fellow.
Tacey A. Rosolowski, PhD:
Let me just make a couple notes here.
Robert Bast, MD:
Subsequently, I'd gone to college at Wesleyan University, majored in biology and minored in religion, and then had attended Harvard Medical School. After two years, I'd taken out a couple of years to work at Mass General Hospital. They had a program at that time where you could actually spend time studying in depth a research topic, and I was again, fortunate to work both in pathology and immunology research. That was valuable in a lot of different ways. I had worked with Hal Dvorak, who had just come back from serving as a postdoctoral fellow in Bethesda, at the National Institutes of Health. Hal was interested in a phenomenon called "cutaneous basophil hypersensitivity." Some years later, he had gone on to identify and clone "vascular permeability factor" that turned out to be the same molecule as vascular endothelial growth factor.
Tacey A. Rosolowski, PhD:
Oh, interesting.
Robert Bast, MD:
So he was one of the co-discoverers of VEGF/VPF, along with Napoleone Ferrara.
Tacey A. Rosolowski, PhD:
Wow, so you were brushing shoulders with some people doing really foundational work, yeah.
Robert Bast, MD:
Yeah, for sure, and obviously, Harvard sets a pretty high standard for science in general. But the pathology department was particularly good place to spend two year, because I had a chance to do surgical pathology and postmortem exams, and learned enough about reading slides to be dangerous.
Tacey A. Rosolowski, PhD:
Mm-hmm, mm-hmm. (chuckles)
Robert Bast, MD:
This had provided a background to think about cancer and other conditions in three dimensions, considering cancer not only as isolated cells in a Petri dish, but also in the context of blood vessels, stroma, and immunocytes that make up tumors.
Tacey A. Rosolowski, PhD:
I have a number of follow-up questions I want to ask, but the first one I want to jump on is that, a comment you made learning to think about things in three dimensions. Do you meant—mean that very literally in a visual way that you see it? Dr. Robert Bast Yes.
Robert Bast, MD:
During the same two years I had the time to read through Harrison's Textbook of Internal Medicine. I never would have had the time to do that during regular medical school rotations. In the laboratory, I finished two original papers that were published in the Journal of Experimental Medicine. In the evenings once a week I cared for live patients in the outpatient clinic with John Stoekle a consummate internist. Perhaps most important, I had also met my wife of 43 years, who worked in the same laboratory.
Tacey A. Rosolowski, PhD:
Oh, wow.
Tacey A. Rosolowski, PhD:
Now tell me about—just want to jump back and find out about that decision to go to Wesleyan. How did you choose your undergraduate institution?
Robert Bast, MD:
Well, I wanted to go to a liberal arts college.
Tacey A. Rosolowski, PhD:
Why was that?
Robert Bast, MD:
I thought it was important not just to learn science, but to understand history, government, economics, and religion as well as literature and the arts. Although in all candor, one of my high school fraternity brothers had gone to Wesleyan a year before and liked it, influencing my choice of Wesleyan over Princeton and Dartmouth. In retrospect, it was a good decision. At the time, I had some doubts about my choice. One of my favorite stories came from Vic Butterfield, then Wesleyan's President, who addressed the freshman class shortly after our arrival. He had said, "Gentlemen (Wesleyan was not yet co-ed), at alumni reunions I often encounter a somewhat inebriated alumnus who tells me 'Vic, my years at Wesleyan were the best years of my life'. Gentlemen, I submit to you that if these are the best years of your life, either you or Wesleyan have failed."
Tacey A. Rosolowski, PhD:
(laughter) That is a good comment! Now, tell me—
Robert Bast, MD:
So, at the time, I'm not sure that it was the most enjoyable experience, but it did awaken me to issues of social justice and civil rights and prepare me for five decades of life-long learning. An introductory course in Art History, for example, stimulated a life-long interest in art. Over the years, I have been fortunate to visit many of the buildings and paintings in that course.
Tacey A. Rosolowski, PhD:
Oh, interesting. Yeah.
Robert Bast, MD:
During my freshman year, I was one of 20 students who participated in a curriculum that included Philosophy, led by an Aristotle Scholar, History led by a Marxist historian and Literature led by a Pulitzer Prize winning poet. For the year, we read books and wrote papers, rather than participating in usual courses. This was a great experience that guided my reading over many years.
Tacey A. Rosolowski, PhD:
Do you think it also, I mean, I'm just speculating here, and you tell me if I'm wrong, but, I mean, it sounds like you have an interest in connecting information across fields. And, you know, even from Humanities, from sciences and outside of the sciences. And I'm wondering if that comes with your abilities as a Translational Researcher to work in interdisciplinary ways, you know, kind of in between the cracks, if you will, of the boundaries that divide conventional fields. I'm mean, I'm wondering if that makes any sense to you?
Robert Bast, MD:
Yes, perhaps so.
Tacey A. Rosolowski, PhD:
Mm-hmm.
Robert Bast, MD:
One example of those kind of connections is found in a short, thin book by Jay [Jacob] Bronowski called Science and Human Values that I read early on. Bronowski analyzed Leonardo da Vinci's Portrait of a Woman with an Ermine, suggesting that the expression on the ermine's face was very similar to the expression on the woman's face, and that a great deal of scientific thinking depends upon recognizing such similes. I'm not quite sure how that applies to all translational pursuits, but it does make a connection across the arts and sciences.
Tacey A. Rosolowski, PhD:
But it made sense to you.
Robert Bast, MD:
It does make sense, in terms of how scientific research is conducted.
Tacey A. Rosolowski, PhD:
Interesting. Interesting. I wanted to ask you about your religion minor. How did you select—I mean, it sounds like you were really interested in art. Why wasn't art your minor? (laughter) Why religion?
Robert Bast, MD:
We had some great religion professors at Wesleyan. I was particularly interested in the history of religion and how theology interacted with historical influences from outside the Church, particularly the Renaissance and Reformation, a particularly interesting area.
Tacey A. Rosolowski, PhD:
I wanted to, again, just touch on that 3D comment you made, because I'm always surprised at how the medical fields really do select for visual thinkers, and how, in subtle ways, that influences or enables what they do. So, I'm curious. I mean, do you see, when you're thinking out these very complex dynamic systems, do you see them in three dimensions in your own mind? Does that help you figure them out?
Robert Bast, MD:
Yeah, I think cartoons are very helpful. Also estimating orders of magnitude are very helpful too. Not all people think about how many nanometers are involved in the spatial arrangement of a particular molecule. I also find cartoons helpful in dissecting mechanisms.
Tacey A. Rosolowski, PhD:
Interesting. Do you see them in color? Or, is it black and white?
Robert Bast, MD:
Color.
Tacey A. Rosolowski, PhD:
Color? Cool! Yeah. Jordan Gutterman doesn't. (laughter) Which is funny, because he's really a colorist in his painting.
Robert Bast, MD:
Yeah, absolutely.
Recommended Citation
Bast, Robert C. Jr., MD and Rosolowski, Tacey A. PhD, "Chapter 01: Early Opportunities to Focus on Research" (2014). Interview Chapters. 438.
https://openworks.mdanderson.org/mchv_interviewchapters/438
Conditions Governing Access
Open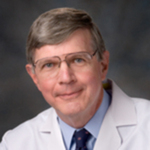 COinS