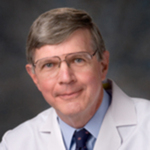 Title
Chapter 09: Experience at Duke and Coming to MD Anderson to Build Research
Description
Dr. Bast gives an overview of prior administrative experience then talks about his work once he arrived at MD Anderson to take over leadership of the Division of Cancer Medicine from Irwin Krakoff. He then describes the research scenario and explains that MD Anderson had always been "great clinically," but was not strong in basic science and translational research, though Dr. Krakoff built a good infrastructure for the continued growth of research. Dr. Bast talks about the opportunities he saw on arriving, noting the "anything is possible" spirit at MD Anderson, which he observes may be due to Texas culture. He notes his mission to build translational research, strengthen MD Anderson education and training.
Identifier
BastRC_01_20140707_C09
Publication Date
7-7-2014
Publisher
The Making Cancer History® Voices Oral History Collection, The University of Texas MD Anderson Cancer Center
Interview Session
Topics Covered
The Interview Subject's Story - Joining MD Anderson/Coming to Texas; Professional Path; Joining MD Anderson; Overview; The Administrator; MD Anderson History; Understanding the Institution; On Texas and Texans; MD Anderson Culture; Building/Transforming the Institution; Multi-disciplinary Approaches; Growth and/or Change; Critical Perspectives on MD Anderson
Transcript
Tacey A. Rosolowski, PhD:
I mean, since we're on the topic, I wanted to ask you, you know, how do you think your own kind of personae as an administrator, you know, and as a leader, both in the lab and in the institution has evolved? When did you first understand that you were interested in becoming more involved with administrative issues, and with taking the leadership role?
Robert Bast, MD:
My first real administrative experience was at Duke. In 1984, I'd been at the Dana-Farber Cancer Center in Boston for seven years and had just become an associate professor at Harvard. At Duke I had the opportunity to codirect the division of Hematology-Oncology and to be Clinical Director for the Duke Comprehensive Cancer Center. Within three years I became director of the Duke Comprehensive Cancer Center which turned out to be a lot of fun. There had been one previous director, Bill [William] Shingleton [MD].
Tacey A. Rosolowski, PhD:
Now, just thinking back to that time, why were you recruited to that position? What did you offer the institution at the time?
Robert Bast, MD:
I suspect that Duke was very much interested in immunology, with my experience up to then had been with monoclonal antibodies, both the diagnostic and therapeutic side of their application. Also, I think that they saw a need for more rigor in science among their medical oncologists. Duke, overall, had some great scientists, like Bob [Robert] Lefkowitz [MD] who just won the Nobel Prize a couple of years ago. The leaders at Duke saw the need for more peer-funded laboratory-based oncology research. They did have some industry-sponsored clinical research there, but it was not on a par with clinical investigation in cardiology or neurology.
Tacey A. Rosolowski, PhD:
Mm-hmm.
Robert Bast, MD:
So, I think they saw that there was a need for a modernization, if you will, and a more rigorously academic atmosphere in that part of the medical center. Two or three years after arriving at Duke, Bill Shingleton retired, and became the Cancer Center director. Duke was a "matrix" center, rather than a "free-standing" cancer center, like MD Anderson. All of the Cancer Center members at Duke had been recruited into different departments within the Medical School such as Surgery, Medicine, Microbiology, whatever. Actually, most of the sixty or so Cancer Centers are matrix centers. Perhaps nine or ten are free-standing, like MD Anderson. So, that took a fair amount of diplomatic skill to work with the sundry department chairs to bring together the Center. Bob [Robert] Bell [PhD], our deputy director, had done a lot of work with cell growth regulation. Together we built a really effective team that recruited more Cancer Center members and constructed more buildings and renewed the "Core" grant twice. We actually doubled the Cancer Center membership and increased fund raising.
Tacey A. Rosolowski, PhD:
Mmm.
Robert Bast, MD:
So, I think it encouraged a lot of collaboration that didn't exist before. We renewed the NCI Core grant a couple of times for that.
Tacey A. Rosolowski, PhD:
Mm-hmm?
Robert Bast, MD:
And I think, and I noticed on your list that you'd mentioned, you know, why did you come to MD Anderson, or why did you leave Duke specifically?
Tacey A. Rosolowski, PhD:
Yeah, I was going to get to that question.
Robert Bast, MD:
Bob and I had taken a matrix cancer center about as far as you can go.
Tacey A. Rosolowski, PhD:
Mmm.
Robert Bast, MD:
The opportunity to work in a center like MD Anderson that is dedicated just to cancer, where you didn't have to justify that cancer is really an important problem relative to heart, kidney or lung disease, was something that seemed to be very attractive at the time.
Tacey A. Rosolowski, PhD:
So, how did you come to MD Anderson? How did that recruitment take place?
Robert Bast, MD:
Irv [Irwin] Krakoff [MD], was retiring, and MD Anderson carried out a lengthy national search to find his successor. David Hohn [MD] was vice president of clinical affairs, and was leading that search. Certainly Mickey LeMaistre [oral history interview] had a lot to do with my decision to come to MD Anderson. This was an opportunity, to lead a remarkable group of exceptional people. As Cancer Center Director, you led by persuasion. That was true at MD Anderson as well, but the members of the Division of Medicine had a direct reporting relationship. And so, this was an interesting opportunity to accomplish even more.
Tacey A. Rosolowski, PhD:
Who contacted you first?
Robert Bast, MD:
I think it was David, I could be mistaken.
Tacey A. Rosolowski, PhD:
David Hohn? Mm-hmm. Did you think about it for more than two minutes? (laughter)
Robert Bast, MD:
For sure. I was looking at other opportunities at the same time.
Tacey A. Rosolowski, PhD:
Uh-huh, okay.
Robert Bast, MD:
At City of Hope and other places.
Tacey A. Rosolowski, PhD:
Okay.
Robert Bast, MD:
Over the last twenty years, MD Anderson has grown stronger and stronger. It has always been known for its exceptional clinical care. We've always had a fraction of really great scientists on our faculty, but twenty years ago, MD Anderson was not nearly so strong in translational and laboratory-based research, as it is today.
Tacey A. Rosolowski, PhD:
Mm-hmm.
Robert Bast, MD:
Having written my article on BCG and cancer, I certainly wondered whether I could, in fact, have a role in strengthening our research efforts.
Tacey A. Rosolowski, PhD:
Right.
Robert Bast, MD:
Fortunately, Irv Krakoff had made a huge difference over the previous ten years, increasing the rigor of clinical trials, and their review, and having established a really effective infrastructure. Now, coordination of clinical trials research is all coordinated centrally by Aman Buzdar [oral history interview], but it used to be based in the Division of Medicine. When I came here, the Division of Medicine included both what is now Internal Medicine Specialties and Cancer Medicine both of which were smaller at the time, but it was still pretty good-sized operation.
Tacey A. Rosolowski, PhD:
If we can, in the minutes that we've got left, when you were, you know, coming down to Houston, what did you, at that point, see as the challenges that you were stepping into?
Robert Bast, MD:
Why don't we start with the opportunities, one of the things that really impressed me about MD Anderson was the notion that almost anything is possible. Again, it's a Texas philosophy. The cancer focus, as I mentioned, was really important as well. There clearly was a great strength here in clinical investigation. But it seemed to me there was an opportunity to build up translational research as well, where I could make a distinctive contribution.
Tacey A. Rosolowski, PhD:
Mm-hmm?
Robert Bast, MD:
There was also a great opportunity in education. I headed the medical oncology fellowship program at Duke and was awarded a couple of NCI T32 training grants. When I first arrived at MD Anderson our fellows were not always on an academic track. Almost none of our trainees were primarily from the United States. There's been a tradition At MD Anderson of launching incredible careers for fellows who were first educated outside of our country. Gabe [Gabriel] Hortobagyi [MD], Chris Logothetis are some of the best examples, but a whole bunch of oncologists have done exceptionally well and made major contributions to patient care, research and teaching, not having come from the United States. But we had not competed very effectively for the best domestic trainees and very few fellows had ever published a paper before joining our fellowship.
Tacey A. Rosolowski, PhD:
Wow.
Robert Bast, MD:
Of greater concern, we had very few people who ended up going on into academia. And at the end of the day, many became fine practitioners in the community, but did not contribute to research.
Tacey A. Rosolowski, PhD:
Yeah, that issue you were talking about earlier, even within your lab, identified people who were really going and take the experience, and then have an impact on research.
Robert Bast, MD:
Yes.
Tacey A. Rosolowski, PhD:
Yeah.
Robert Bast, MD:
One of the accomplishments of which I'm most proud from my years in the Division of Medicine, was getting the fellowship program off the ground. Building on that base, [Waun] Ki Hong [MD] has taken the program much farther. When I moved from the Division to become VP for Translational Research in 2000, the 33 fellows recruited between 1998 and 2000 had published 124 papers before joining the program and included 9 M.D-.Ph.D.'s and 3 chief residents. Fellows were recruited from residency programs at the Beth Israel-Deaconess Hospital in Boston, New England Medical Center, U. of Pennsylvania, Maryland, Virginia, Duke, Vanderbilt, U. of Alabama, Washington University, Mayo Clinic, Colorado, UCLA, UCSD and Scripps as well as the Baylor College of Medicine, U.T. Southwestern and the University of Texas Health Science Center Houston. This was a diverse group as well. Between 1994 and 2000 there were 3 African-American, one Native American, 8 Hispanic and 24 Asian-American medical oncology fellows trained at M.D. Anderson. Among fellows completing the program in 2001 and 2002, 19 of 23 pursued academic careers. This provided a foundation for Ki, who has done so exceptionally well to build up the fellowship program even farther. So, we had built the fellowship program purposefully over six years. We'd sent out letters to chairs of medicine at all medical schools describing the improvements in training, letting them know that it's a new day at MD Anderson, and we're really interested in developing careers of young people for academic medicine.
Tacey A. Rosolowski, PhD:
Interesting.
Robert Bast, MD:
And so, I think that has made a difference for the institution over the years.
Tacey A. Rosolowski, PhD:
Mm-hmm. Would you like to stop for today, and—
Robert Bast, MD:
I think this would be a good time to break.
Tacey A. Rosolowski, PhD:
Time. Okay, great. Great. Well, thank you very much!
Robert Bast, MD:
You're welcome! I hope this is the sort of thing you were looking for.
Tacey A. Rosolowski, PhD:
It is precisely the sort of thing we were looking for, so I thank you for working with my program, here. And I am turning off the recorder at twenty-seven minutes after eleven.
Recommended Citation
Bast, Robert C. Jr., MD and Rosolowski, Tacey A. PhD, "Chapter 09: Experience at Duke and Coming to MD Anderson to Build Research" (2014). Interview Chapters. 446.
https://openworks.mdanderson.org/mchv_interviewchapters/446
Conditions Governing Access
Open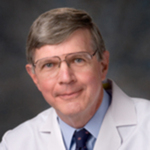 COinS