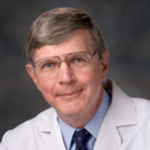 Title
Chapter 20: Accomplishments as Division Head and Observations about Leadership and Mentoring
Description
Dr. Bast begins by noting that, as Head of the Division of Cancer Medicine, he was able to build connections between people across departmental lines. He credits Dr. Waun Ki Hong [Oral History Interview] for his leadership in building appreciation for administrative personnel and staff people. He comments on how a leader can be "feared and loved." He notes that he has been inspired by the faculty and their contributions to patient care and research, but regrets the amount of time he had to spend on conflict resolution. He summarizes why he enjoyed his time as division head, specifically citing the opportunities he had to mentor people. Next Dr. Bast summarizes his approach to mentoring and sets it in the context of MD Anderson culture, where relationships with other people are a form of "currency." He also notes how inspired he has been by fellows who see patients.
Identifier
BastRC_03_20141218_C20
Publication Date
12-18-2014
Publisher
The Making Cancer History® Voices Oral History Collection, The University of Texas MD Anderson Cancer Center
Interview Session
Topics Covered
The Interview Subject's Story - The Administrator; The Administrator; The Leader; The Mentor; Career and Accomplishments; MD Anderson Culture; Leadership; Mentoring; Giving Recognition
Transcript
Tacey A. Rosolowski, PhD:
Other accomplishments that you feel you were able to move ahead with during your time as division head?
Robert Bast, MD:
I think we also managed to begin to bring people together across departmental lines, in terms of learning about clinical research protocols and as VP for Translational Research our office has tried to extend that to communication across divisions. In the last three years, I think we've seen a number of other leaders really step up and start to organize things across the different disciplines, across the different departments and Cancer Center programs. While that's something that we began, it's been further developed by [Waun] Ki [Hong]. I think one of the things that I most appreciate Ki's leadership in Cancer Medicine is his ability to negotiate some of the same challenges that I faced. Ki really created a sense of appreciation for all of the administrators and all of the staff and he developed formal mechanisms for recognizing their contributions. Ki put a lot of energy into that, which was really well-founded. And I think it helped morale hugely, not just in the faculty, but in the entire organization. Ki really had grown up with MD Anderson, and knew all of the department chairs and most of the faculty from way back. The fact that he had gained the trust of the faculty with whom he worked helped a lot. Also, I think Ki had the ability both to be feared and loved. That's another lesson that I learned: you've got to be feared at least a little. (laughs)
Tacey A. Rosolowski, PhD:
Interesting. Hm. Is there anything else that you'd like to say about that period as division head, and how it kind of prepared the ground for the work you've been doing as VP of Translational?
Robert Bast, MD:
First of all, I actually enjoyed working with the faculty and staff in the division and I've enjoyed working with translational research more directly. I was, and am, really inspired by the faculty members, nurses and staff who contributed to patient care, as well as to research. In leukemia, Hagop [M.] Kantarjian has been an exceptional leader, having inspired his department to produce more than a thousand papers and to become the leading clinical research and patient care center in leukemia worldwide. He has mentored and developed the careers of dozens of faculty including Jorge Cortes and Susan O'Brien. It's just an exceptional group of physicians. And I think one of the things that I've come more and more to appreciate over the last couple of decades is just what an extraordinary group of faculty and staff are here at MD Anderson. Before I led the Division of Medicine, I don't think I appreciated how much time you could spend on conflict resolution. (laughter) Some people are really good at that. I'm not sure I'm one of those, although I'm probably better than I used to be.
Tacey A. Rosolowski, PhD:
Why did you enjoy being division head so much?
Robert Bast, MD:
Well, I think it gave you a window on just some really amazing people. There certainly were many cases where we really did help solve individual problems or provide support that people needed. One of the challenges of being division head, at least the way it was structured fifteen years ago, was that there wasn't much wiggle room in terms of authority over how you spent money. It wasn't delegated. I'm not sure it's delegated yet, but by and large, in terms of really helping individual programs or individual investigators, the funds really weren't held at the divisional level to the extent that you could help them financially. Obviously, there were other ways you could help. And I think you explore those other mechanisms as an administrator with advice, recommendations, promotion and the like. During that six years, I really did enjoy mentoring when given the opportunity. And that's certainly something that has continued during the last fifteen years in the, certainly, the Physician-Scientist Program and the K12 Clinician Investigator Program. I'm particularly gratified when department chairs or whomever drop by to see what I think about the problems that they are solving. Over the last few years, I hope that I have helped some younger faculty and staff to be even more effective as well.
Tacey A. Rosolowski, PhD:
What do you think—what is your particular approach to mentoring? I mean what is it that you bring to that relationship?
Robert Bast, MD:
Having made a fair number of mistakes over the years, I can sometimes share firsthand experience. In Boston faculty were most respected for what they discovered and thought and wrote. Respect for your brilliance and accomplishments was really the currency of the realm. At MD Anderson and most other places on the planet, it's really relationships with other people that are valued your mutual trust and appreciation for each other's contributions. And those contributions may or may not end up in Nature, Science, or Cell, but can also be contributions to patient care or to translation. You had asked about mentorship, you need to find out where people want to go, what's really motivating them, and what it will take to fund their real destination. In terms of the Physician Scientist Program, some nuts-and-bolts things that are important. The program provides eighty percent-dedicated time for research. And it's really important that that happens and that clinical responsibilities are not expanded. So one of the mentoring functions is to be sure that mentees are getting the time that they need and aren't being required to do one more clinic each week or another month on service. I think that has helped. Another important part of mentoring is to be sure that mentees really have game plans that are both long-term and short-term. They need to be thinking concretely about their next paper and about what the specific aims are going to be on their next grant. You also have to seek balances. You've got to be sure that people are enjoying life, they're enjoying their families and doing the things the things that they really need to do. There are a number of people at MD Anderson who've traditionally worked very hard, and put in very long days. Certainly Ki Hong was one of the best examples of that. And I think if you're going to succeed in medicine, that's still important. When I was going through school and thereafter, many of us had a kamikaze approach that would walk through walls to develop a new idea, to create a new concept, or to help care for a patient. You'd come in whenever and wherever it was needed. Overall, I think that that's changed, although I'm still inspired by some of our fellows at LBJ [Lyndon B. Johnson Hospital Oncology Service]. About five years, one of our fellows came in to do an extra clinic the week before he was supposed to go on vacation to see his patients ahead of time so that they didn't have to be seen by somebody else who didn't understand what was going on. So there are still some physicians who really are fanatics about practicing medicine, which is great. In general, many younger people these days want to have some sort of balance in their life. There probably are some young physicians who live to work rather than work to live, but the extremes are not as extreme as they used to be. If we are going to reduce cancer to less of a problem sometime soon, it's going to take a lot of effort and some sacrifice to accomplish that, but everybody's got to set their own balance in terms of how they contribute to that goal.
Tacey A. Rosolowski, PhD:
It's kind of like that advice that you get on an airplane, to, you know, put your air mask on before you help the person next to you. (laughter) You know, if you don't take care of yourself, you're not going to be able to make headway for the benefit of other people.
Robert Bast, MD:
Yes that's important.
Tacey A. Rosolowski, PhD:
Is there anything else that you'd like to say about what you were able to achieve as division head, or anything else?
Robert Bast, MD:
[phone rings] The—let's see. This may be one of those things that I need to give some thought to and fill in some—fill in some gaps. Excuse me.
Tacey A. Rosolowski, PhD:
Sure, shall I pause the recorder?
Robert Bast, MD:
Yeah, why don't you pause it. Oh, it looks like somebody got that.
Tacey A. Rosolowski, PhD:
Okay.
Robert Bast, MD:
It's good. But I may—I may need to give that some thought.
Recommended Citation
Bast, Robert C. Jr., MD and Rosolowski, Tacey A. PhD, "Chapter 20: Accomplishments as Division Head and Observations about Leadership and Mentoring" (2014). Interview Chapters. 457.
https://openworks.mdanderson.org/mchv_interviewchapters/457
Conditions Governing Access
Open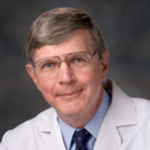 COinS