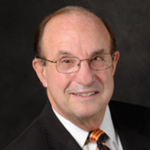 Title
Chapter 11: Subspecialization: The Key to Building a New Division of Surgery
Description
In this chapter Dr. Balch explains why his desire to subspecialize surgery at MD Anderson was key to his mission of developing the Division. He comments on the challenges of getting tradition oriented departments of surgery and notes that his mission to change traditional thinking was controversial. To demonstrate how he was holding traditional practice up to scrutiny for quality outcomes, he tells a story about suspending limb perfusion until consistency of the practice could be demonstrated.
Next, Dr. Balch talks about how the division went about establishing practice guidelines, noting that this was precursor of the current system of linking quality and safety to evidence.
Next, Dr. Balch comments on the complexity of the change process he had set in motion and its success as measured by the number of faculty and trainees who have risen tot leadership in their specialties. He makes comments on his participation at national meetings then discusses how his own laboratory became involved in sending experiments into space.
Identifier
BalchC_02_20181114_C11
Publication Date
11-18-2018
Publisher
The Making Cancer History® Voices Oral History Collection, The University of Texas MD Anderson Cancer Center
Topics Covered
The University of Texas MD Anderson Cancer Center - Building the Institution; Personal Background; Technology and R&D; Research; Growth and/or Change; MD Anderson Culture; Professional Practice; Understanding the Institution; MD Anderson Impact
Transcript
T.A. Rosolowski, PhD:
What were some of the smooth points and rough points in doing that? I'm just kind of thinking that thata level of change, and all of the moving parts that are being set in place, some of which are brand new moving parts. And understand how I am asking here, it's kind of lessons learned.
Charles Balch, MD:
Yes.
T.A. Rosolowski, PhD:
So it's sort of that evaluation of how things got implemented on the ground. What are some of your observations around that?
Charles Balch, MD:
So, a few things looking back. First of all, MD Anderson was very traditional, and the mindset when I came is we do this way because it's, quote, "the MD Anderson way." And so my challenge was to kind of break out of that mold and say, we're going to think of ourselves in a new way. We're going to be leaders nationally. We're going to train future leaders. And we're going to develop a clinical and laboratory research program that, for the most part, did not exist. That doesn't mean there wasn't research going on, but there wasn't papers published, there wasn't peer-reviewed grants from the NIH and other sources, and in order to do that you had to have bona fide people to recruit into the program that did not exist at the time. I think there were two things that allowed us to make these transformational changes fairly quickly. First, this is what Mickey LeMaistre wanted. So I'm sure when we announced these changes, or made these changes, people were in his office, and if he didn't agree with the changes they wouldn't have happened. The second is we developed the Division Executive Committee so that nothing was done without the input of all the chairs and the administration. It was really important, even if we had to make some changes that not everybody agreed to, that everybody could weigh in on it and have some input. And the third thing, which you mentioned earlier, we used the strategic planning process so that we could not only achieve some consensus in the words we used on what is our strategy, what is our objective, what are the resources and the timelines, but we could use the strategic plan as a way to communicate to the faculty and everybody, here's our strategic plan, here's our priorities, and it's all here in writing; there's no surprises. And the strategic planning was something that Mickey used very nicely at the leadership level for the institution, among other division heads, and then in turn that I think we used quite well in order to describe the change and the reasons for them at the Division of Surgery level. And those major changes were mainly around new and competitive programs in laboratory research, new clinical protocols, and training of individuals not for a one-year clinical experience, most of whom went into private practice, but to train future leaders of American surgery in all of the specialties.
T.A. Rosolowski, PhD:
Did all of this? I'm
Charles Balch, MD:
And that was the vision. Coming in, that was the vision.
T.A. Rosolowski, PhD:
I'm thinking about the changes that you were committed to making, Dr. LeMaistre was committed to making, in the 1980s and into the '90s. And I'm thinking about what was going on when Ronald DePinho [oral history interview] came. And I'm seeing a little teensy bit of a parallel, in the sense that it's kind of raising the bar. It's raising the bar for people who are already at the institution. And I'm curious: when you were taking on this vision, and implementing these complicated changes, how was culture being impacted at that time? Was there a sense that, ooh, I mean[laughs]
Charles Balch, MD:
Mickey LeMaistre would say I had a target on my back the whole time I was here, because I was a change agent. But I also knew, being a younger member of the faculty, that we had to make change with a process that allowed people to have input. You can't ignore tradition, and you have to be able to, sooner than later, be able to demonstrate that the changes add value. Just for example, when I came here, if we're going to increase the training of fellows from one year to two to three years, you have to have more salaries. So one of the things that Mickey LeMaistre did was provide, I think, at least six extra salaries for trainees from the institutional budget, or I couldn't have done it. In addition, he told me I had to, if we have research training, go out and get NIH money to do that. So we did apply, and we ended up on the first try to have the largest T32 grant the NIH had ever granted for MD Anderson, which is now, I think, in its 32nd or 33rd year. That enabled us to have salaries, and the stature of having a T32 grant that attracted really good people to apply for the training program, and it gave us salary support during their clinical time, but, importantly, it gave us salary support for their laboratory time. And at first, we had to have them in other departments. This is where Josh Fidler [oral history interview] and Margaret Kripke [oral history interview] were so important, because they welcomed surgeons coming in to immunology and tumor biology for training at the laboratory level, and, of course, my laboratory was in the Smith Building, so that was also an important statement, that that was a center that attracted young surgeons who wanted to do laboratory research training, to be in that environment where they're around, really, two entire departments of really good people that would influence their training and promote the collaboration. So I would give a lot of credit to Dr. Fidler and Dr. Kripke of also embracing the training of surgeons in laboratory research, which, in turn, enabled us to recruit the kind of people who are today chairs of surgery department or leaders right here in MD Anderson.
T.A. Rosolowski, PhD:
Were there some people who left or had to be let go because the institution was becoming different?
Charles Balch, MD:
There was nobody that was let go. There were a few people that I helped get into positions elsewhere, but that was a mutual decision. Because we were raising the bar of expectations, both in terms of you had to be an academic surgeon to be on the faculty, and you had to be an excellent clinician, and the only way to do that was to subspecialize around diseases. So two things that I did were set up the sections, and people who have expertise in more than one area could be in two sections, but it was over time to encourage people to focus on either GI surgery, liver surgery, breast surgery, and so forth. And it also enabled us to recruit people who came in with the view that my expertise, at an international level, is because I'm so good in one disease. I think I may have mentioned before that part of kind of breaking the mold, because as I was the first person to come from outside of MD Anderson, was to recruit three people from Memorial Sloan Kettering, including Dr. Peter Pisters, who came here for his first job to do sarcomas and GI surgery. Dr. Mark Roh, who we made as the Chief of Liver Surgery, and you remember a lot of people were doing liver surgery, some not as good as they might, and I said the standard of care and the outcomes for everybody in the department, it will have to be the same as Mark Rowe, who's doing it full-time. And if you can select patients so that your outcome is the same as his, that's fine; I'm not going to tell you what to do. But part of what we introduced was quality outcomes, and we had to, for some time, pull the credentials and stop the program for isolated limb profusion, which was being done without a protocol, without the consistent indications, and for which the treatment was not consistent, and there were some complications, including limb amputations, that said we have to put a halt to this, and it can only come back if it's done in a consistent way on a protocol with prospective data. And it's an example of something that reflected what people were doing, sometimes on an occasional basis, with indications for which there was no consistency. One that I remember that led to an amputation was a young person who was referred for perfusion, and it was done because of the referral, but you look at the indications and say there's no way this patient would have benefited from that procedure, and in doing so this person lost their leg. So it was part of the culture at the time that some of these complex procedures were done without the rigor of testing the outcomes, without the rigor of saying we're going to limit our indications to people who benefit. I think partly that patients need to be properly informed about the risk and the benefits for their indication.
T.A. Rosolowski, PhD:
What was your process for establishing the protocols that could be pointed to as the source for consistency?
Charles Balch, MD:
Remember, if I'm Chief of Surgery, then I can say we can only do these big, high-risk procedures if they're done on a protocol, with consistent indications, with outcomes of the reporting, and with a prospective database, so that we can report our results.
T.A. Rosolowski, PhD:
I'm asking the question in that way because
Charles Balch, MD:
So I guess, in a way, this was the first quality of care safety type of things that we formalized. As part of going from an empirically-based, "We do this because it's the MD Anderson way," to an evidence-based system that says, "We're going to gather the data prospectively and we're going to report on it inside, and everybody who contributes to that operation should have the same outcomes if they're doing it safely and having it done in a quality manner."
T.A. Rosolowski, PhD:
To what degree were other institutions doing this, as well?
Charles Balch, MD:
We were one of the first.
T.A. Rosolowski, PhD:
One of the first, yeah, yeah. I mean, it's just fascinating. I mean, how do you regulate this complexity with these?
Charles Balch, MD:
You have to remember, all of these things were interconnected. You can't have an academic training program unless you have a clinical research training, unless you have a good laboratory program, unless you have a faculty that is geared towards training the leaders in academic surgery, not justbecause what we had before was training people to be excellent clinical surgeons. That was always here. But not peoplethere were a few exceptions. There were four that I could name who went into academics over the years, but most everybody else went into private practice after a one-year training program. The other part of that, if you have an academic program, you have to have the full-fledged medical students and residents as a component of this. So really, to end up with high-quality faculty, and to train future leaders in surgical oncology, you have to have specialization clinically; you had to have clinical trials; you had to have laboratory research; you had to have the training programs; and all of that had to be put together as a package as quickly as possible, if you're really going to transform into a bona fide academic surgery program that was the same or better than any other program in the nation.
T.A. Rosolowski, PhD:
We've got about ten minutes left today, and so I wanted to ask you your choice: would you like to tell the story of transitioning out of the Division Head role to your next administrative role
Charles Balch, MD:
Let's do that next time. I think there are still more stories in the Surgery Department, so
T.A. Rosolowski, PhD:
Please tell.
Charles Balch, MD:
One of the things that happened during those times, especially the period from about '90 to '94, was the surgical leaders in all the specialties, including me, had risen to leadership in their specialty area: Helmuth Goepfert [oral history interview] in the Head & Neck; Andy von Eschenbach in Urology; Taylor Wharton in GYN Oncology; and I became the President of the Society of Surgical Oncology in 1992. Before then, I'd gone through all the leadership roles at Vice President and Secretary and so forth. And it was interesting at that time in 1992, our meeting was at the Waldorf Astoria in New York, and my talk was on the future of surgical oncology in the twenty-first century. So this was 1992, and I wrote a manuscript which was published on what I thought surgical oncology would look like in the next century. And what I described was multidisciplinary care, disease site specialize, and made the statement then that surgery will not be the major initial treatment for cancer care in the twenty-first century, and that we would specialize by disease more than our surgical specialty. I also gave the first PowerPoint presentation at a national medical meeting, and to do that I had to work with the IT people here to develop a PowerPoint on a computer that actually had moving parts, and that person had to fly up to New York with me. And so we had a computer at the dais, and I actually had slide projectors in the balcony in case the computer failed, and the computer person sat next to me behind the dais, because I didn't know how to use the computer. You have to remember also that the computer had a 12-inch discthat's what we usedand it was the first time in New York. They actually had to truck in a projector from Philadelphia that connected to the computer, because there wasn't such a projector in New York City. So I remember when I finished my talk I held up the disc, introduced the guy who was hidden behind the dais, and said, "This will be the communication vehicle of the twenty-first century: PowerPoint." [laughter] And that actually did become the standard. So because of our leadership, there's a whole other story, which we've published, on the transformation of the Society of Surgical Oncology, which at the time was underwater in its budget, was languishing in its membership, and part of the leadership was transforming the SSO into the organization it is today. In addition to that, we scheduled to have the meeting come here in Houston in 1996, which was a highly successful meeting. Included in that is we bused everybody to Space Center Houston for an evening of space travel, and had 17 astronauts circulating around and giving their presentations about the history of space travel. But that's part of what Houston is: it's not only the Texas Medical Center, but NASA was also part of this. Maybe another part of the story in these waning moments is when we moved here we looked around for where are we going to live. My wife Carol --we had four children. They were in three different levels of intermediate, grade school, and high school at the time. And while they were traveling to Galveston, to go to the beach, they decided to get off at Clear Lake, went past Clear Lake High School, which had a sign out in front that they just received a national award as one of the best educational systems in America. So she came back that night and said, "We're going to move to Clear Lake, Texas, because that's the best place for our kids' education." That's important because of our location. I ended up getting very engaged with NASA and the Astronaut Corps. I was a member of the Astronaut Evaluation Committee, and was appointed to the Founding Board of Space Center Houston, and helped with Walt Disney Imagineering and the NASA people to build Space Center Houston. Also, because of that connection, my laboratory got involved in putting experiments into space. We actually did six different experiments on the effect of a microgravity environment on lymphocyte function, and Neal Pellis, who was running my lab at the time as a PhD, actually went on after I left to NASA as a science director. So there was, even at that time, which is interestingthere is today, because we have Robert Satcher, who is an astronaut who is a member now of our Orthopedic Surgical Oncology group, but part of who I am, because of my wife's selection of Clear Lake, is we early on got connected with NASA, because the kids who were with my kids, their fathers, many of them were astronauts. Because of that I met the astronauts and got engaged in that, and through that became well known in NASA, so they invited me to be part of this new board to build Space Center Houston.
T.A. Rosolowski, PhD:
Oh, cool. And I don't think I had asked you before: what is your wife's name?
Charles Balch, MD:
Carol.
T.A. Rosolowski, PhD:
Carol. And when were you married?
Charles Balch, MD:
Nineteen ninety-six. So we have been married now 52 years.
T.A. Rosolowski, PhD:
Wow, wow. Nineteen ninety-six?
Charles Balch, MD:
No, 1976, sorry.
T.A. Rosolowski, PhD:
Nineteen seventy-six, there we go. I was likeand your children's names?
Charles Balch, MD:
So Glen is the oldest, and he started out at Clear Lake High School. He's now the Chief of Colorectal Surgery at Emory University, which is at an equal level to the Division of General Surgery and the Division of Surgical Oncology. So it's one of the largest colorectal programs in the country. He trained at Memorial Sloan Kettering. My second son, Alan, went the PhD route, and he's the CEO of the Patient Advocate Foundation in Virginia, and in Washington, which has one of the largest programs in the country for case management, copayment assistance. For patients with life-threatening chronic disease, the majority of those are cancer patients, and they helped, for example, provide services for over 90,000 patients last year alone. And then my daughter Laura, who went to Clear Lake Intermediate School, then Clear Lake High School, then TCU and University of Houston, and finally at UTMB, to become a PA, started here 17 years ago. She's still a Senior Physician Assistant in the Department of GI Medical Oncology.
T.A. Rosolowski, PhD:
So an entire family involved with healthcare
Charles Balch, MD:
Yeah, and then my youngest son Mark went the hospital administrative route, and he is a senior administrator for the Veterans Hospital.
T.A. Rosolowski, PhD:
And your wife? Did she have a career before family, and?
Charles Balch, MD:
Now, Carol actuallywe met in pre-medicine at the University of Toledo. She went to medical school at Columbia. She was two years behind me. Because I did my internship at Duke, and I knew I would have to go into the military right after that, she took a year off and did research for the Chair of Medicine at UNC, then came up to the NIH, where I was, and went to Georgetown Medical School, and for several reasons, in the fourth year, decided that it would take too long to finish. We had children, and she wanted to take a leave of absence to raise our first son, which turned out that we kept having children, and she never went back. But what's important is since she went into the fourth year, she honored what I was doing, and when I wasn't there, instead of poisoning the welland I think her role had a major influence on way our children ended up in healthcare and not in some other area, because she was a full partner in what I was doing, and supported what I was doing, even those times that I was away.
T.A. Rosolowski, PhD:
Yeah. Well, it sounds like Clear Lake was a good choice, and added a whole interesting dimension to the
Charles Balch, MD:
Yes, and actually for two of the kids they met their spouse there and are all happily married.
T.A. Rosolowski, PhD:
That's very cool. Well, we're almost at noon. Would you like to leave it there for today, and
Charles Balch, MD:
Let's leave it there. Then we can start out on 1993, on a fateful Saturday morning when Mickey LeMaistre invited me to his office, which never happens, [laughter] and said, "On Monday morning, you are the new Vice President for Hospital and Clinics."
T.A. Rosolowski, PhD:
Wow. Wow.
Charles Balch, MD:
And the rest is history.
T.A. Rosolowski, PhD:
The rest is history. All right, well, hey, that's a good cliffhanger. [laughs]
Charles Balch, MD:
Okay.
T.A. Rosolowski, PhD:
All right, Dr. Balch. Well, I'm saying for the record that I'm turning off the recorder at one minute of . Thank you very much for coming in. Charles M. Balch, M.D. PhD (h.c.) FACS Interview Session Three: December 18, 2018
T.A. Rosolowski, PhD:
I'm just saying for the record I'm Tacey Ann Rosolowski, and today is December 18th, 2018, and I'm on the 17th floor of Pickens Tower, on the main campus of MD Anderson, in the Division of Surgery, and for my third session with Dr. Charles Balch. So thanks very much for doing this.
Charles Balch, MD:
I'm glad to be here with you.
T.A. Rosolowski, PhD:
I have a feeling we're going to have another interview session, at least [laughs] one more. Oh, and I just want to say, for the record, it is about 21 minutes after .
Recommended Citation
Balch, Charles M. MD and Rosolowksi, Tacey A. PhD, "Chapter 11: Subspecialization: The Key to Building a New Division of Surgery" (2018). Interview Chapters. 473.
https://openworks.mdanderson.org/mchv_interviewchapters/473
Conditions Governing Access
Open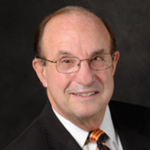 COinS