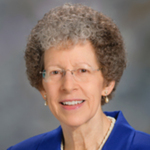 Title
Chapter 17: Pathology: A Specialty Still Not Fully Understood
Description
Dr. Bruner states that the administration seems not fully understand the role that pathology plays in patient care, nor the art that is involved in making diagnoses. She also talks about the culture of team work among this Pathology Department, noting again that the pathology dealing with cancer is still the most challenging. She notes differences between pathologists in private practice versus at MD Anderson.
Identifier
BrunerJM_02_20120607_C17
Publication Date
6-7-2012
Publisher
The Making Cancer History® Voices Oral History Collection, The University of Texas MD Anderson Cancer Center
Interview Session
Topics Covered
The University of Texas MD Anderson Cancer Center - An Institutional Unit; Critical Perspectives on MD Anderson; MD Anderson Culture; Obstacles, Challenges; Institutional Politics; Understanding the Institution; Professional Practice; The Professional at Work
Transcript
Janet M. Bruner, MD:
It's disappointing to me that the leadership of MD Anderson doesn't seem more cognizant of the important role that pathologists play, because until you have a correct diagnosis, you can't treat the cancer. So is it one out of ten? Is it one out of twenty? Is it one out of 100? I don't know.
Tacey Ann Rosolowski, PhD:
What do you think is the impediment there to understanding what the role—?
Janet M. Bruner, MD:
I don't know whether they just don't—I guess they just don't understand what we do or the art that's still involved in making a diagnosis. It's like they want to commoditize us. "All pathologists. All we need is a board-certified pathologist." There's no recognition of the additional expertise that may be involved or accrued over the years.
Tacey Ann Rosolowski, PhD:
I'm also struck by—you've mentioned a number of times how important it is that a pathologist has peers and colleagues very nearby to check a diagnosis. I mean, everyone does talk about their networks, their colleagues, and all that, but I've never heard anyone talk as much about popping down the hall to get a second opinion right on the spot—
Janet M. Bruner, MD:
Right.
Tacey Ann Rosolowski, PhD:
—to make a decision. Is that something that's unique to pathology or unique to this service?
Janet M. Bruner, MD:
It's not entirely unique to pathology, but I think we do more of it. We are used to doing it more than other specialties, and I think at MD Anderson here we're used to doing it more, even more than a lot of other hospitals. I think it arises because we realize that—I think any pathologist if you ask what is the most difficult of pathology diagnostic work, they would say cancer. It's the most important, because it can be life or death. Obviously if you miss a cancer or if you make the wrong diagnosis, a patient could be treated wrong. If you call someone's stomach ulcer—if it looks—if you're looking at it, you're an inexperienced pathologist, it looks a little weird, and you say, "Oh, looks like cancer," they're going to cut the stomach out, and that's pretty important. So I think everyone considers cancer to be the most difficult part of pathology, and that's all we have. We see some of the most difficult and complicated cases here because we're so large, and people come to us from all over. I think we—and it's the comment I made the last time about the reason we get along so well—because there's no prima donnas? Oh, no. No, wait. We're all prima donnas—I think it's because each one of us feels very secure in what they do so—and I talked about the older pathologists with their big egos, but I think at the same time they realize they don't know absolutely everything. They realize how much they know, and they're proud of that. If I don't know this one case, I can afford to show you, and maybe you'll know. I think it's a combination of really, really knowing a lot. There's a saying "The more you know, the more you know you don't know," and I think we're in that situation. We're in that situation.
Tacey Ann Rosolowski, PhD:
Well, I guess I brought that point up because it's—I was thinking about why the leadership may not get it, if you will, and you always think of a physician as someone who stands pretty much alone.
Janet M. Bruner, MD:
That's true. Interacts with the patient, yeah.
Tacey Ann Rosolowski, PhD:
Right. They interact with the patient, and they don't rely so much for accuracy on having a support system really immediately at their fingertips.
Janet M. Bruner, MD:
Right.
Tacey Ann Rosolowski, PhD:
So you understanding the processes involved in just getting a diagnosis that's accurate—you're so aware that you need to have people—
Janet M. Bruner, MD:
Right.
Tacey Ann Rosolowski, PhD:
—within easy reach, and they may not understand that at all.
Janet M. Bruner, MD:
And it could be just something as simple as we're really totally office based, so as I walk down the hall, the pathologists are not working in the clinic going from room to room seeing patients, working individually as you said or working—and if I'm in the clinic today as an oncologist I may have only—I may have one or two colleagues there, but I may not have. I can work perfectly well to see a patient on my own, and I don't need any help. I may need a nurse or a support person, but as I walk down the hall in a pathology department, the pathologists are working in their offices. So no matter whose office I go into, they are there, and I can say very easily to them, "Could you look at this slide for me?" or, "What do you think of this?" or, "Here's a great case!" And we really do that a lot. I think pathologists in private practice tend to not do it as much because they—what's important to them is reading a lot of slides and making a lot of diagnoses as fast as possible, because every case is money. For us, that's not an issue. Everybody here works, and all the money goes to the practice plan and then flows back to us, so if I take five or ten minutes from looking at a case and walk down the hall and show it to somebody else in order to get the best diagnosis that's more important to me than—and if I have to stay an extra ten or fifteen minutes late tonight to do the other cases, I do that. For us, we do the most difficult part of pathology, and we do so much of it that we understand that it's not an embarrassment to us to need help.
Recommended Citation
Bruner, Janet M. MD and Rosolowski, Tacey A. PhD, "Chapter 17: Pathology: A Specialty Still Not Fully Understood" (2012). Interview Chapters. 527.
https://openworks.mdanderson.org/mchv_interviewchapters/527
Conditions Governing Access
Open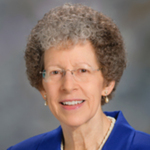 COinS