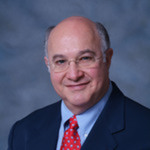 Title
Chapter 04: A Rounded Education During Medical School
Description
Dr. Benjamin begins this chapter by explaining that he elected to go to New York University School of Medicine because he wanted to return to a big city (MD conferred in 1968). He also explains that he always took summer school courses to round out his education: he was interested in a liberal education. Dr. Benjamin explains that in college he took music electives and this is where his interest in music, particularly opera, developed.
Identifier
BenjaminR_01_20141212_C04
Publication Date
12-12-2014
Publisher
The Making Cancer History® Voices Oral History Collection, The University of Texas MD Anderson Cancer Center
Topics Covered
The Interview Subject's Story - Professional Path; Personal Background; Professional Path; Character, Values, Beliefs, Talents
Transcript
Tacey Ann Rosolowski, PhD:
Now, you went to NYU Medical School?
Robert Benjamin, MD:
I went to NYU Medical School, because, as I told you, the first thing I learned at Williams was I was really a big-city person, so I couldn't wait to get back to New York.
Tacey Ann Rosolowski, PhD:
And did you also take a look at that program for more of the intellectual component as well, since you had missed that, you know, the feeling that people would [unclear]?
Robert Benjamin, MD:
No. You know, I had the feeling that in medical school people would be really interested in medicine. I don't think that was a question of where I went. I just wanted to go to a good school. I had never been the one to study to the point of trying to get my 11.9 average, so I didn't think I was going to make Harvard. Actually, I spent one summer at Harvard summer school. I told you I went to summer school for like three years, and I did that just because my parents also taught me that there were a lot of courses that you really had to take in order to get into medical school and manage in medicine, but if you just took those courses, you missed out on a lot of life, and that the most important thing for you to do while you were in college was get yourself educated.
Tacey Ann Rosolowski, PhD:
Well, you mentioned specifically one of the reasons you selected Williams because of its liberal arts focus.
Robert Benjamin, MD:
Right, yeah. Right. So I wanted to be able to get the education in these other areas that I wasn't going to get a chance to study later on in my life.
Tacey Ann Rosolowski, PhD:
What kinds of things did you take? I mean, where was your heart when you were taking those other classes?
Robert Benjamin, MD:
So, I mean, initially I didn't know, and after about a year or two, it was clearly in music, and my music courses at Williams were wonderful. They were. They were terrific.
Tacey Ann Rosolowski, PhD:
I mean, was this music appreciation or composition?
Robert Benjamin, MD:
More music appreciation, but dealing with different things. So one of the things that happened to me when I was in college and I had stopped playing piano, was I realized how much I missed the music that I had grown up with at concerts and whatever, and so I started listening much more critically to classical music and especially to opera. I'm an avid opera buff, and I developed that true love of music and opera while I was in college. So I guess going back to New York, where there was so much available, was obviously a plus, although I realized, you know, in medical school I wasn't going to be able to spend all that much time doing it.
Tacey Ann Rosolowski, PhD:
Yeah, but nice to know it's there when you have the time, for sure.
Robert Benjamin, MD:
Right, right.
Tacey Ann Rosolowski, PhD:
And the top of the music world.
Robert Benjamin, MD:
I used to go to the Metropolitan all the time, because it was always sold out, but if you knew the right person, you could always get in, and one of my cousins had learned that trick and showed me how. So there was a particular ticket taker that you would slip a couple of bucks to, and an usher that you would slip a couple of bucks to, and then there was always an empty seat because somebody didn't come, and once the lights went down, they closed the doors, so if there was an empty seat, you went into the empty seat and sat there. So I used to go all the time when I had time.
Tacey Ann Rosolowski, PhD:
So tell me about your medical education. How did you interest evolve [unclear]?
Robert Benjamin, MD:
So the first two years, which were science-heavy, especially the first year—maybe that's because Nancy wasn't there, but maybe just because it was the first year—where we took anatomy, which I thought was really hard because you just had to remember all of the names of these things, which seemed totally irrelevant, or at least there was no context for them, so that was hard. As we got into physiology, that became more interesting, and pathology, more interesting, because we started talking about really medicine, as opposed to just science. And when we started dealing with patients, I really liked that.
Recommended Citation
Benjamin, Robert S. PhD and Rosolowski, Tacey A. PhD, "Chapter 04: A Rounded Education During Medical School" (2014). Interview Chapters. 535.
https://openworks.mdanderson.org/mchv_interviewchapters/535
Conditions Governing Access
Open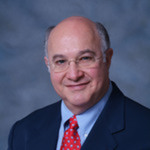 COinS