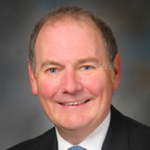 Title
Chapter 02: The Decision to Enter Medicine
Description
Dr. Buchholz begins this chapter by talking about the impact of moving to Rye, New York for his senior year of high school. He then talks about his decision to attend Bucknell University for his undergraduate education (Lewisburg, PA; BA in Philosophy conferred in 1984). He notes his attraction to ""what's life all about"" questions to explain his major in philosophy. He also notes that this interest matches well with issues that arise in oncology. He then talks about the opportunity he had during sophomore year to shadow a doctor, an experience that convinced him to go to medical school.
Identifier
BuchholzT_01_20180110_C02
Publication Date
1-8-2018
Publisher
The Making Cancer History® Voices Oral History Collection, The University of Texas MD Anderson Cancer Center
Topics Covered
The Interview Subject's Story - Educational Path; Personal Background; Inspirations to Practice Science/Medicine; Influences from People and Life Experiences; Character, Values, Beliefs, Talents
Transcript
Tacey Ann Rosolowski, PhD:
Well, and the fact is institutions are made up of individuals, and... Yeah, very interesting. Now, you mentioned medical school. When did the thought occur to you that medicine might be, or medically-related fields might be something you'd be interested in?
Thomas Buchholz, MD:
It came about the second year of college. Prior to that, though, I guess I had another what some would consider a life event, in that I had to move my senior year of high school, because my father eventually found his permanent position, and it was back in White Plains. And so after this six-year period where—longest we've ever lived in any place, we moved from Upstate New York down to Rye, New York. Rye is 180 degrees different than Fulton. It's a country club, Manhattan suburb community, where 95% of the graduates in my Rye high school went on to college, and it was a completely different socioeconomic rung. We were certainly one of the wealthiest families in Fulton and one of the poorest families in Rye, (laughter) I think, despite both my parents having a good income, etc. But that was—ended up being a great transition for me, too. That's where athletics really helped me, because I played football, and being introduced into a new school as part of a fall sport really gave me an immediate group of friends, and a conduit to meet everybody in the school quite easily. And subsequently, I think Rye's such a beautiful town, and those friends that I developed my senior year have been great. From there, I went to Bucknell University in Pennsylvania.
Tacey Ann Rosolowski, PhD:
How did you make that choice?
Thomas Buchholz, MD:
I liked Bucknell because it was a right size for me. It was relatively small, but standards—I think we had about 800 in our class, so about 3,500 people at Bucknell.
Tacey Ann Rosolowski, PhD:
Why was that important to you?
Thomas Buchholz, MD:
I like to get to know most of the class. It was quite bigger than either of my high schools, so it was a move up. I liked the academic rigor to Bucknell. It was a school that was competitive for me to get in.
Tacey Ann Rosolowski, PhD:
Now, you were a philosophy major.
Thomas Buchholz, MD:
I was a philosophy major, right.
Tacey Ann Rosolowski, PhD:
So tell me about that choice?
Thomas Buchholz, MD:
Well, that's kind of—you asked my strengths in academics, and they weren't in the realm of liberal arts or philosophy; they were in the math/sciences. So I started choosing courses, unknown what my career path would be. I thought maybe I might be interested in law, so I took some political science, and I had it in the back of my mind I might be a political science major. But then one of the first humanity courses I took was kind of a basic humanity/liberal arts freshman seminar type of thing, and I got introduced to philosophy, and I really was captivated by that. I was very intellectually curious about meaning of life, religion. I was raised in the Christian tradition, and you get to that teenage period of your life where you really want to dig deeper. And philosophy I just thought was, wow, this is fantastic, and very interesting.
Tacey Ann Rosolowski, PhD:
Were there particular strains of philosophy that you gravitated to more than others?
Thomas Buchholz, MD:
Even—I liked—focused on, yeah, what's life all about. And I think that's a good match with being an oncologist, too. It's... So it was less about logic or some of those math/science type of things, and more about the true weird philosophy. What's the nature of man's soul? And what's the essence of being alive? And what is humanity? And so yeah, it was really—for me, it was refreshing. Again, Fulton, New York clearly didn't have any philosophy in its curriculum, (laughter) and nobody talked about it, so it was intellectually engaging and refreshing, and important. And it was a struggle for me, right? Because there were no multiple choice exams. It was all writing papers. And so I started out in—taking some math/science. I even took organic chemistry for some reason as a freshman, thinking that, well, science is good. I dabbled with the idea of being an engineer for a semester. But then my second year, my sophomore year, in between our first and second semester, we had a three- or four-week block in January that you could do something off the wall. I followed a family practitioner around for—in Mifflinburg, Pennsylvania. I think he was the only doctor in Mifflinburg, Pennsylvania. And it was great. And I knew at that moment, hey, I want to be a doctor. This is where the—my interest in humanities, my interest in science, my desire to give back, after my mom beat that... (laughter) All these things could come together in a really meaningful way, that my ability to connect—I could develop these types of relationships that I find so rewarding, that medicine was clearly the right path for me. So it wasn't so hard to change my curriculum. I actually ended up graduating in three and a half years.
Tacey Ann Rosolowski, PhD:
And you graduated in 1984?
Thomas Buchholz, MD:
Nineteen eighty-four, yeah. So I was, in part, doing that because I had to pay my own way through my senior year of college, and so that saved me a semester's worth of tuition. And, ironically, if you're a philosophy major, you're kind of a little different breed when you apply to medical school, and you could not just be in with all the other hardcore premeds, taking—you could create your own curriculum, and just do your—you could look up what sciences are required, find a course that meets those criteria. And you had to prove that you're good at taking science. Your scientific grade point average has to be competitive. But it's kind of an easier path to get into medical school than if you're in a traditional premed/biology major type of curriculum. So I had a great undergraduate, and I became—I was very social. I had joined a fraternity. I was president of the fraternity, and...
Tacey Ann Rosolowski, PhD:
Which fraternity did you join?
Thomas Buchholz, MD:
Phi Kappa Psi, which was a little bit—now, in retrospect, looking back, it was a little bit crazy, (laughter) I guess. Those are—I wish I had... I think I could've gotten even more out of college, looking at diversification and other things that the school was offering. But we had a great time. I met a lovely girl when I was a sophomore, and she was a freshman, and she's still my wife now, that—
Tacey Ann Rosolowski, PhD:
And her name?
Thomas Buchholz, MD:
Mara.
Tacey Ann Rosolowski, PhD:
M-A-R-A?
Thomas Buchholz, MD:
Yeah. And so we started dating. I think she was even eighteen years old. I think she'd probably skipped second grade or something like that, so...
Tacey Ann Rosolowski, PhD:
And when did you get married?
Thomas Buchholz, MD:
We got married third year of medical school. So after college, I was kind of—I think I was in medical school by the time I graduated in January. But I had, I guess, a nine-month period. I started to find a job, and I worked at Chemical Bank. And then I'd commute. I was living at home, in Rye, and would commute most weekends back to Bucknell, and hang out with my friends and my girlfriend. And then I went through graduation in the summer with all my class.
Recommended Citation
Buchholz, Thomas A. MD and Rosolowski, Tacey A. PhD, "Chapter 02: The Decision to Enter Medicine" (2018). Interview Chapters. 579.
https://openworks.mdanderson.org/mchv_interviewchapters/579
Conditions Governing Access
Open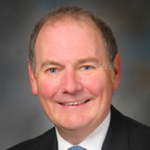 COinS