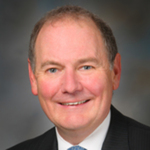 Title
Chapter 18: MD Anderson in Transition after Ronald DePinho
Description
In this chapter, Dr. Buchholz talks about the administrative confusion that took hold after Dr. DePinho's resignation when the institution was dealing with a complete administrative restructuring, not merely a process of replacing the president. He talks about why Dr. Marshall Hicks was selected as interim president and how the eventual selection of Peter Pisters, MD to head the institution made sense. He comments on his own experience of being asked to leave his position as physician in chief and return his department without any administrative responsibilities.
Identifier
BuchholzT_03_20180308_C18
Publication Date
3-8-2018
Publisher
The Making Cancer History® Voices Oral History Collection, The University of Texas MD Anderson Cancer Center
Interview Session
Topics Covered
The University of Texas MD Anderson Cancer Center - Institutional Change; Leadership; Building/Transforming the Institution; Growth and/or Change; Obstacles, Challenges; Institutional Politics; Controversy; Institutional Processes; Critical Perspectives on MD Anderson; Understanding the Institution
Transcript
Tacey Ann Rosolowski, PhD:
Yeah. And he resigned. It was March—was it March 8th?
Thomas Buchholz, MD:
I'm not sure.
Tacey Ann Rosolowski, PhD:
Yeah, I think I have it someplace in here.
Thomas Buchholz, MD:
So that kind of—
Tacey Ann Rosolowski, PhD:
March 8th, 2017. We're doing this on the anniversary, (laughs) to one year.
Thomas Buchholz, MD:
Holy smokes, yeah. So I think... Yeah, that was... So now we have in place a new structure, and nobody knows what the structure is. Nobody knows what the roles and responsibility—what's the role of Chief Operating Officer? What's operation? Well, is that clinical operations? Well, isn't that the role that the Physician-in-Chief has? Who's going to...? It was clear that I wasn't reporting to Steve Hahn; I was reporting to Ron. We weren't having an executive team meeting, saying, "How do we all work together? We're introducing a new member. Who's going to do what? Who's going to...? If someone has an issue, who do they come to?" It was just complete (overlapping dialogue; inaudible)—
Tacey Ann Rosolowski, PhD:
I mean, I have to say, I'm sitting here exerting great self-control in not dropping my jaw, because really, it's nuts. It just seems nuts when you lay it out like that.
Thomas Buchholz, MD:
(laughs) It is. And it just became... It became crazier and crazier.
Tacey Ann Rosolowski, PhD:
Yeah. And it's just... Philosophically, it's so completely at odds with how you think leadership expands as you move up in an organization, because the logic is the higher you are in the organization, the more holistic a view of that organization you have. So of course you would sit down with your people at your similar level and have a conversation about what they do, so everyone can have a more sophisticated understanding of the whole organization. That's, yeah, crazy.
Thomas Buchholz, MD:
So there are a lot of... Yeah. And I think we have to—in some respects, Ron without having this team type of engagement was set up for this. The UT System, without reaching down and getting engagement from other people, I think eventually the dissatisfaction from the Faculty Senate was echoed by the division head community. And I think the division head communities were really feeling, wait, there's so much of this going on. How much we're having an institutional financial problem, and now I'm hearing that we're going to spend money to build new roads at Bastrop Primate Center? I've never even been up there. What are we doing up there? Wait, how come I can't be a part of the conversation? And they were thinking that there's this executive member team that's having this, and they're not involved. I wasn't in any meetings to talk about this. There was no type of... And that's what UT System had to come to understand before they started to make arbitrary decisions. Even the selection of anybody for this chief operating—what would be the first thing you do? Is this the right person for the job? Well, we better talk to their boss. Nobody talked to Ethan [Dmitrovsky, oral history interview]. Nobody talked to me about anybody's qualifications, or lack of qualifications. So it was just so random and arbitrary, it seemed like. And it was a solution that I didn't feel really fit, and it led to, then, confusion. It led to discomfort. Steve and I were friends, right? So I personally recruited Steve to take my job as Head of the Division of Radiation Oncology. I personally put him in charge of the Finance Committee of the Executive Clinical Operation team. And he had a good connectivity with the faculty. I think he became someone that the Faculty Senate really respected, and I think that was kind of their person for the job, at least the endorsements coming out of the cancer letter. It really [felt?] awkward, then at the point in time reading about all of these things, and just having it propagated in the press about... And you're scratching your head and going, wow, this is strange, right? This is really strange. And then to have Ron resign so shortly thereafter really kind of threw this place into chaos. So yeah, I didn't know what was going to happen. I really—I didn't know what was happening. Everybody in the Physician-in-Chief Office, everybody in the Provost's Office, nobody knew what was going to happen.
Tacey Ann Rosolowski, PhD:
Oh, I was wondering about that, too.
Thomas Buchholz, MD:
And there wasn't any type of engagement. And then, in the end, I got—this was after Ron resigned—Dr. Greenberg was tasked to appoint a committee to find the next interim leadership. And so he reached out to me for the first time, then, to say, "What are your thoughts, Tom? I'm going to get thoughts from a lot of people, but I want to start with you. What are your thoughts?" And it was an interesting conversation. I didn't know... I'd had a call that—Dr. Greenberg had scheduled a call with me, and I was like, hmm, that's going to be interesting. (laughs) I didn't know if he was going to say, "I'm sorry, Tom. We're moving on. Everybody's transitioning out, and we've got to start fresh and new, so good luck. We're having you step down," or... In contrast, I mean, we had a really positive conversation where he spoke very highly of me and the job I was doing, and the role that I played in the organization, and how I was someone who had trust with a lot of people, and etc. And, I mean, I got off the phone and I was like, I had no idea that he felt that way about it, and it was very positive, very... And Greenberg's a very authentic person. He'll tell it like it is, right, with very little filters, kind of like I'm doing right now. (laughs) And so I think he wasn't trying to make me feel good. I've had conversations with him in the past where I know that that's not him, he's not going to have that same conversation with everybody in that way. But then I didn't hear again from him until they... And he was saying, "You'd be a good interim president." (laughter) And I said, "Oh, thanks." He says, "I don't know anybody else in the organization that has your experience." And I said, "Well, thanks." It was very positive. And so though—
Tacey Ann Rosolowski, PhD:
Was he seriously assessing your interest in that role?
Thomas Buchholz, MD:
Yeah. Yeah, I think he was. And he wanted my advice on other options, too. He wanted my advice. It was the first time I felt like, wow, I feel a degree of connectivity to the UT System. And then it was two weeks later or so, a week later or so, they scheduled a conference call, and I was pretty confident I wasn't going to be the interim president, because no one had talked to me about it, right? And they said, "Oh, Dr. Hicks is going to be the interim president." And the Chancellor says, "Tom, I really need you to be onboard." And I was like, "Why wouldn't I be onboard? Sure, whatever." And so I think they had listened to a lot of voices in the dialogue, and they decided to go that route.
Tacey Ann Rosolowski, PhD:
Why do you think Marshall Hicks was selected?
Thomas Buchholz, MD:
Well, Marshall had been—when I joined the division head community, he was a division head who... His calm demeanor. He had the respect of the other division heads. A long institutional track record. He hadn't had blatant controversies about himself. So I think he was—
Tacey Ann Rosolowski, PhD:
What were the controversies around him?
Thomas Buchholz, MD:
No, I don't think he had—
Tacey Ann Rosolowski, PhD:
Oh, there weren't any.
Thomas Buchholz, MD:
There weren't any. I think he was—
Tacey Ann Rosolowski, PhD:
Yeah, okay. So a very safe choice in a lot of ways.
Thomas Buchholz, MD:
He was—yeah. He was quite different than Ron. Exceedingly different than Ron, right?
Tacey Ann Rosolowski, PhD:
Yeah, like, (laughs) 180 completely.
Thomas Buchholz, MD:
One-eighty. And so I think... I mean, and I think he had the support. I think there was... Some speculate that this was a great orchestration, and I don't know yes or no, that there was this planned type of thing, and... But anyway, he came in, and then this transition started. And the transition did get uncomfortable, because it was kind of clear to me at the onset that this isn't going to let the dust settle down, and this wasn't a... We need a new president. Ron wasn't the right president, wasn't the right organizational fit. We need a new president to come in, and one who's going to be connected with us, and could appreciate us, who'd get us more engaged. This was more of we need to restructure our organization. We need to give greater empowerment to the voices of the faculty. We need to give greater empowerment at the local division level, because we hadn't been feeling that empowerment. So we're going to eliminate the EVP positions. We're going to distribute—we're going to move away from the centralization of access, get it back like it used to be. We're going to move—we're going to give more... We were just going through a painful period, right? We laid off a lot of people, and when someone wanted to hire more people—not me—the shared governance committee of all the division heads voted that we have to have a hiring committee, a bureaucratic step. And when you implement that, even though these same people are the ones who approved it, it becomes painful, right? "Oh, well, I just need this person. How many forms...?" "Well, they're not going to meet until next Tuesday." And they wanted to just do away with that. Like, tell me what I need to do and I can take care of that. So the pendulum swung, right? And it swung back hard. And so the organizational changes that happened in the interim period where you not just eliminated the executive vice presidents but you eliminated their entire offices in some respects...
Tacey Ann Rosolowski, PhD:
Yeah, I went over to 1MC [the administration building] a few times, and I was like, wow. (laughs)
Thomas Buchholz, MD:
So just profound organizational change, and done in a way that whomever the new president's going to be, the cement is hardened, right? And there's a proclamation that this is good. People are happier. There's less complaints. So good—
Tacey Ann Rosolowski, PhD:
Was that true?
Thomas Buchholz, MD:
Yeah, absolutely. Because I think the answers were, yes. Sometimes the answer isn't yes, it's going to make the institution better. Culture is one thing, but organizational performance, you're going to get back... Are our Press Ganey scores about patient access going to be continuing to improve? Are they going to drop? Is that going to be good in the long run or the short term? Are our operational performance going to spiral back down? What's going to actually happen when the local thing underperforms? Are we going to cut their pay? Are we going to get rid of that chair? That wasn't our culture, right? So it's all excitement about local autonomy and accountability. It's very popular, but, believe me, I met with hundreds of department chairs, and said, "How come you have a $10 million deficit here?" "Well, that was—I don't know—that was an administrator that we had to get rid of because... That was left because this faculty member left, and I didn't know how that was happening, and they're not here anymore, so it's not my responsibility," right? Those are the types of things that if you really had a... Well, it is your responsibility, right? And I'm sorry, maybe your segment, none of your faculty are going to get a raise because of that. And over here, this group's doing well. We're going to give them a 10% raise. That's not MD Anderson culture, to have these inequities, and start to have competition within the group. So you have to have lived that moment to see this. A chair leaves, and you uncover, wow, there's this cesspool of stuff left behind. And it's not really the new chair's problem, right? They didn't do it, but who owns that now?
Tacey Ann Rosolowski, PhD:
It's part of what they inherit, yeah.
Thomas Buchholz, MD:
Does the division own that? Well, no. I didn't know that, you know? That wasn't kind of the... So it's going to be interesting. I feel a frustration that we were—I got an opportunity to mingle with lots of CEOs in healthcare summits and stuff. We, in many respects, were the envy of the world with our system of having the healthcare system and the physician system all integrated into one thing, that the economic incentives of being salaried was controlled. You didn't have economic competition between services. You could truly work as a group. You could support your research effort with clinical revenue. It's the perfect system. You could share services, decrease expenses. You can focus on institutional initiatives. You just need the right... Everybody wants to operate as a system, rather than a series of fiefdoms. Our structure was designed to allow that to happen in a way that most academic healthcare systems don't have. They have an academic dean and a hospital CEO, and the two are kind of competing. So it's perfect, but we lost that opportunity, maybe. I don't know that we lost it, though. I think Peter [Pisters, MD], our new president, he's a system thinker in his heart.
Tacey Ann Rosolowski, PhD:
And so you're referring to Peter Pisters—
Thomas Buchholz, MD:
Yeah.
Tacey Ann Rosolowski, PhD:
—the new president, who started—when was that?
Thomas Buchholz, MD:
Yeah, he started.
Tacey Ann Rosolowski, PhD:
Was—I'm trying to remember, two months ago he's been here?
Thomas Buchholz, MD:
Yeah. So...
Tacey Ann Rosolowski, PhD:
Yeah. And he was an interesting choice, too, because, coming back to MD Anderson, recruited by Raph Pollock [oral history interview].
Thomas Buchholz, MD:
Yep. I mean, Peter... I think Peter met a lot of the... You could look retrospectively and say, I kind of get why they selected him. He's a true clinician. Ron wasn't a clinician. So he really could connect with the clinical faculty, and appreciate what they were saying in a way that Ron didn't have that connectivity. So he's a truly outstanding oncologist, truly outstanding surgeon who came from MD Anderson. He had administrative skills at MD Anderson. He got formalized training at Harvard. And then, most importantly, I think, he has this experience of being a true healthcare executive leader. That's the experience that changes your perception of things, you know? It shouldn't change mine. I can see the world differently in each of the various leadership levels that I have, and not because you're drinking Kool-Aid or something. You have a different organizational landscape that you're a part of, and you start interacting with other people who do this. You start interacting with healthcare administrators. You start reading literature that I wasn't reading as a radiation oncologist. You meet other CEOs of healthcare systems, and academic healthcare, and you start to see that some of the things you're confronting, everybody in the world's confronting, and we have to be prepared for that. So I think Peter has that experience, and will bring that to our organization, so... And for me, I guess my final chapter, then, as I was asked to step down as EVP, I went back to being a professor of radiation oncology. And it was great to go back, of course, because I was a division leader for a long time, and I was loved by the community, and welcomed back with open arms, and I loved being a doctor, and so it was fun to get back to patient care. But it was shocking how you went from being busy in meetings from 12 hours a day to not having a single meeting scheduled, and for the first time not having an institutional leadership in any form or capacity, even when I was a second-year faculty member. So I started to run a residency program, and do other things. Here, I was just, oh, you're free. (laughs) And in many respects, the institution treated me fairly, from I didn't feel as if... I get that when you raise up the organizational ladder you're very vulnerable. I had seen that for the people I replaced, right? So I'm not naïve to that. And it's okay to make organizational changes, too, particularly, I thought, if a new president came in and wanted a different physician-in-chief. I get that. I'd be supportive and help that. I didn't like the way that the whole thing came about with lack of clarity, or lack of the way I would want it to be done, but that happens, and...
Tacey Ann Rosolowski, PhD:
How was it done?
Thomas Buchholz, MD:
I just didn't... Again, that whole—I'm not sure having this whole interim period changed the—tried to change some really important institutional structure, and to change it within a six-month period, and having it all in place without input from your new leader, not sure that's the best way to go about it. I think to let the organization catch its breath... We lost so many good people, right? Think of all the people who've left in this period. And you could say it was time for them to leave, but there's just such a widespread swath. We don't have a provost department. We don't have a physician-in-chief. The reporting structure of the division and faculty has changed. We have all new people in all new positions here, with no continuity of care. So I kind of disagree that that should be the way to handle it, but, again, I wasn't given the... I wasn't in a position then to be responsible for that.
Tacey Ann Rosolowski, PhD:
Right. I want to just check in with you about time, because it's 11:25, and I—
Thomas Buchholz, MD:
Okay, let's wrap up. (laughs)
Recommended Citation
Buchholz, Thomas A. MD and Rosolowski, Tacey A. PhD, "Chapter 18: MD Anderson in Transition after Ronald DePinho" (2018). Interview Chapters. 595.
https://openworks.mdanderson.org/mchv_interviewchapters/595
Conditions Governing Access
Open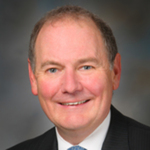 COinS