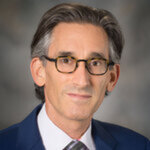 Title
Chapter 09: A Vision for the Integrative Medicine Center; Building Support among Faculty [The Evolution of Integrative Medicine, Part 2]
Description
Dr. Cohen begins by explaining that he had the vision of turning the Integrative Medicine Center into a Department, but this would take time. He talks about the administrative homes the IMC had over time. Next he talks about the process of promoting the new array of treatments and services and building support for prescribing these treatments in the medical consultation process. He notes that the Center originally offered more than 200 programs but eventually streamlined in order to offer what could impact cancer outcomes based on evidence. Dr. Cohen talks about the aggressive promotions he and others did to build awareness of the Center's offerings and tells several anecdotes to illustrate the process, including how physicians often need to directly experience benefits of complementary techniques in order to support them.
Identifier
CohenL_02_20160706_C09
Publication Date
7-6-2016
Publisher
The Making Cancer History® Voices Oral History Collection, The University of Texas MD Anderson Cancer Center
Interview Session
Topics Covered
The University of Texas MD Anderson Cancer Center - Building the Institution; Building/Transforming the Institution; Multi-disciplinary Approaches; Growth and/or Change; MD Anderson History; The History of Health Care, Patient Care; On Research and Researchers; MD Anderson Culture
Transcript
Tacey A. Rosolowski, PhD:
Let me ask you. What was your vision? Here he asked you to do it, as opposed to anybody else. What did you want to accomplish?
Lorenzo Cohen, PhD:
At this point they just asked me to come up with a proposal. Well, if I could envision what an integrative medicine program would look like. Here's the original report and recommendations from the committee.
Tacey A. Rosolowski, PhD:
Excellent.
Lorenzo Cohen, PhD:
Marty Raber was the facilitator. And there was two dozen other people on this committee. Wow. And this was dated February 8th, 2001, was when we sent the report in. And then two weeks later they were like, "OK, come up with the proposal. And then I presented it to them. And it was this big document that had the budget and everything. And John wrote a response which essentially was this is fabulous, it's in line with what I was wanting, the budget seems fine and appropriate. This was a letter from John Mendelsohn to David Callender, because it was essentially Callender's project, as directed by John to do. And it said in there, "Check with Ki Hong [oral history interview] what he thinks. Essentially what that was code for was see if Ki Hong wants this. Ki Hong [Waun Ki Hong; oral history interview] looked at it, and of course I don't know what happened behind the scenes, and said, "I want this. Integrative medicine, then it was complementary and alternative medicine, belongs in the Division of Cancer Medicine, let's get it out of Public Affairs. Shouldn't be there. This needs to be in Medicine. So all this happened, as you heard from that. The report went in in February 2001. And then two months later they had my program overview and report. So what I envisioned, I envisioned having a research-driven clinical care center, turning the Place of Wellness more into a center that would be different from your standard center, but at the same time incorporating research into the model. Which we struggle with even to this day. That's somewhat of a different story. So then Ki Hong said, "Yes, I want this in the division, we'll move Place of Wellness to the Division of Cancer Medicine, it'll be a center that will report just like the Leukemia Center and all the other centers. At that point Wendy Austin was the division administrator. So Laura was reporting to Wendy as the administrative director. And so I had one foot in Behavioral Science and then another role and responsibility in the Place of Wellness. Then in I guess it was --that year it was clear that Walter Baile's [oral history interview] real focus was in patient-physician communication and breaking bad news. He didn't really have an interest in complementary and alternative medicine. And we needed to have medical leadership, so we had a position approved to hire a physician medical director. And I can't remember when. It was probably in 2003 that we brought Moshe Frenkel in.
Tacey A. Rosolowski, PhD:
I'm sorry. The name is?
Lorenzo Cohen, PhD:
Moshe Frenkel. And he, I guess it was for five years, was the medical director and started to expand the program. There was no appropriate home academically for us, so we were put where we are now, which is in Palliative Care, but now it's actually called Palliative, Rehabilitation, and Integrative Medicine. Then it was just Palliative and Rehabilitation Medicine.
Tacey A. Rosolowski, PhD:
Maybe this is derailing you, but I just want to say it now or later. I'm wondering about the challenges of being a highly interdisciplinary program. Not having a specific home. As I said, if it's not appropriate to tell that now --
Lorenzo Cohen, PhD:
My vision and my end goal, and appropriately, was to become a department. And John said, "You will become a department, but it's just going to take time. And Ki Hong was very supportive and said, "Let's get you a ZIP code,he liked to use those terms, "where you guys are safe and you can be fostered and mentored and start to grow until you can be birthed and independent. In some sense it was perfectly fine. But we weren't able to form our own identity, and always had to differentiate ourselves. We're not palliative care. We're working with patients with early stage disease. We're not doing drugs, we're doing acupuncture and meditation and yoga and those sorts of things. And so it wasn't the ideal fit. So then for a period of time we moved to General Oncology, and General Oncology seemed like a better fit because they weren't wedded to a particular disease. So as you know, this institution is either disease-focused or it is treatment-focused. In some sense you could say that integrative medicine is treatment-focused. But it's not one treatment. It's not like surgery, and you can do surgery across the disease continuum.
Tacey A. Rosolowski, PhD:
What would be your solution in terms of administrative structure, placing a department of integrative medicine?
Lorenzo Cohen, PhD:
Well, it should just be a department with the Division of Cancer Medicine. We're a freestanding center, and in some sense a multidisciplinary center. But it's more like the Leukemia Center, Stem Cell Transplant Center, and the Palliative Care Center, which is all the docs in the center have one academic home. Unlike the Breast Center, that has doctors coming from different divisions, surgery, rad onc, and med onc. But I could see there was reluctance early on and pay my dues and build slowly and get to a formative size and then would be blessed with being a department. So at a certain point I had all the roles and responsibilities of a department, starting to grow junior faculty, and working with the medical director, and overseeing then what was called the Place of Wellness. Moshe was seeing patients in the Palliative Care Center when he did his consults but all the other integrative medicine programs were being done out of the Integrative Medicine Center. So it was even this separation between the doctor and the center. Just didn't make sense. Eduardo [Bruera], for well-intentioned reasons, who was then and now the chair of Palliative Care --
Tacey A. Rosolowski, PhD:
This is Eduardo Bruera.
Lorenzo Cohen, PhD:
Bruera. Didn't want to mix up the profitable arm of integrative medicine, which was the doctor and the nurse seeing patients and billing, with giving out free yoga and massages and this spalike stuff. So this was before we had really formed our medical model and being able to deliver it and for people to understand what it was and what it wasn't. So Moshe left. Rich Lee came on board, who is a medical oncologist, and really changed our medical model for the better. Nothing against Moshe, but when we actually shifted into General Oncology, Mike Fisch [oral history interview] was the chair of that department, and we became you could say more medicalized. So the physician consults were done in the center. We expanded into the Mays Clinic as well. So when Mays was built we were given a number of rooms on the second floor there by the library by what's it called, I can't remember what it's called, but anyway where a lot of our group classes could be housed, a cooking demonstration room, and really started to grow the program both clinically as well as research.
Tacey A. Rosolowski, PhD:
Can you tell me a bit about that evolution of what you're calling the medical model? Because I really don't know what you're referring to with that.
Lorenzo Cohen, PhD:
As I was mentioning, there was a separation between the Place of Wellness and what the physician was doing with his consults with the patients. And bringing it all together. So a patient could walk into the Place of Wellness and go to a yoga class or have acupuncture and never have to meet with the doctor. They could self-refer. In some cases they needed an actual referral, meaning the physician had to write the referral. They never had to meet with the doctor. For a while we continued that, but we've developed a model where we as being the medical experts -- not me, but the MDs -- decide what they think is medically necessary. So a patient may say, or a referring physician may say, "This patient has arm pain, and we're referring them for acupuncture. Maybe acupuncture is the right thing, but who knows better what the right thing is than the integrative oncologist? So we went through a lot of growing pains at that time and turned what really was a more spalike center being run by people who have no medical expertise -- and again, it was nothing against the people who were running it, there weren't nurses who were part of the Place of Wellness then. There weren't medical assistants. It was not a medical model. It was more like a spa. And when we got a medical oncologist as the head, he's like, "We need to line up with the other centers if we want to be better understood of who we are, what we offer. There was also -- learned this the hard way -- not a lot of -- because integrative medicine and complementary and alternative medicine, nobody knew what it was to begin with, and then you had an MD who -- Moshe Frenkel was a family medicine doc by training. It's like family medicine doc, what does he know about cancer. Well, he knew a lot because he learned, as anyone can learn. I didn't know anything about cancer until I cracked open books and learned about it. But an example was he recommended that a patient take B12. He got a nasty note from one of the breast medical oncologists saying, "Why are you prescribing B12 for my patient? So Moshe shared some of the data and that this patient was actually low in B12 and data of how it's important to have your B12 at the right level. The doctor was just dismissive. When Richard Lee joined, card-carrying medical oncologist, also boarded in palliative care, also trained in traditional Chinese medicine and acupuncture, he was cut from the same cloth as the medical oncologists. They knew what his training was. He was Stanford, he was Northwestern, he had the pedigree. Ki Hong, as you probably know from having interviewed him, really cares about pedigree. He's old-school and it mattered. So Rich was Stanford and oncologist and that's what the program really needed to take it to the next level. So we cleaned up shop in terms of becoming more medically focused. The medical director, and having nurses and physician assistants as part of the team working with the patients. Being more prescriptive in what we offered. Back in the early days we were really proud to offer more than 200 different program opportunities a month for the patients. A program opportunity could be a yoga class, if it's offered four times a week, that counts as four. And we had over 200, and we were really proud of that. In hindsight -- and it didn't take a lot of hindsight -- it's like, that's crazy. Why do we have so many things available to patients? They may sound good but it's confusing. What are the patients -- what are they supposed to prioritize? And there was no real guidance on here's the menu. Like we do when we go into a spa and you see 50 million massage therapies. How do I know which one to pick? This isn't a spa, this is medicine, and we're trying to treat and improve the lives of cancer patients. So we trimmed out, made a lot of enemies, because we got rid of programs that were established, and we got rid of people who were dedicated and passionate about what we did. And it wasn't personal. We had a class on education about what Reiki is. And why should we do that? We should offer massage. We should offer things that we know are going to help the patients, things in the end -- the way I started thinking about it -- are things that I would tell my friend or relative to do to help improve their cancer outcomes, based on the science, based on the evidence. And have fewer options, because more is not necessarily better.
Tacey A. Rosolowski, PhD:
How did you address the marketing issue? What you've been talking about is what you did internally to trim and solidify your identity. But then what were some strategies you used to represent the program outside and start to do that educating and generate some buy-in?
Lorenzo Cohen, PhD:
That's an interesting evolution as well, and we're still in that process. We're in a very different day today. I was giving 50, 60 talks a year, and a lot of them internally, and would go to the Department of Leukemia faculty meeting. This is what integrative medicine is. Most importantly this is what it isn't. This is the difference between alternative, complementary, integrative. At this point we'd formed the Society for Integrative Oncology and I was a founding member alongside Barrie Cassileth from Memorial Sloan Kettering and David Rosenthal, former president of the American Cancer Society, at Dana-Farber. So Anderson, Farber, and Sloan Kettering as the founders of this society. So we defined what integrative oncology was, started a society, had a journal.
Tacey A. Rosolowski, PhD:
I'm sorry. What was the name of the society again?
Lorenzo Cohen, PhD:
Society for Integrative Oncology. I think we're now having our fourteenth annual meeting coming up. So a huge part of it was going around and educating people. Early on Kay Garcia, who then was an acupuncturist with us, a staff acupuncturist, and now she's associate professor on faculty in our group. We were sitting around in a meeting talking about marketing and stuff, and she's a very interesting person, because she's a licensed trained Oriental medicine doctor, has a PhD in epidemiology, and she's an advanced practice nurse.
Tacey A. Rosolowski, PhD:
Oh, interesting.
Lorenzo Cohen, PhD:
And so wearing her advanced practice nurse hat, she said, "Going and telling nurses and doctors how you're going to make their patients' lives better may sound like it's the right message. But you have to tell them how you're going to make their lives better. Because they're overwhelmed. They're overworked. So how is integrative medicine going to help them personally? And I didn't quite hear what she was saying when she said that. And so I continued in my talks about this is what integrative medicine is, this is what it isn't, this is the programs we offer, here's the evidence on how we're going to be able to help your patients. And I also wasn't listening to a message which was consistently asked 100% of the time every time I spoke. Can I come to the Place of Wellness? Can I get acupuncture and yoga? My consistent response was no, it's for patients or for those touched by cancer. Just being an MD Anderson employee doesn't mean you're touched by cancer. But if you're personally having a cancer experience or in your family, and you feel you could benefit from us, then yes, you meet our criteria. And I said, "Bill Baun [oral history interview], Georgia Thomas, they run faculty and staff health and wellness. Go talk to them if you need that stuff. Anyway, I'll come back to this. So in terms of the timeline, Rich Lee came on. About a year later after doing the cleanup, we got rid of the name Place of Wellness. I'm sure a lot of people were upset. And we called it the Integrative Medicine Center. People were confused about the Wellness Center that Terry Bevers was running and which one is which, and what does one do. Other people confused us with internal medicine and integrative medicine. Again we're lining up more with the Breast Center, Leukemia Center, Integrative Medicine Center. So we went and we did a site visit to Allina Health in Minneapolis, Minnesota, to the Penny George Center for Integrative Medicine or something like that. They'd been given a huge amount of money. I have to come back to this other story. They'd been given a huge amount of money to start their program, like a $10 million startup, not even endowment, just here's money, spend it. And so they started doing an inpatient model. We started with a purely outpatient model. And they had the acupuncturists, massage therapists, mind-body person, nurses, etc. Not a doctor-led model. And they went around and they educated, like we were doing. Here we are, and use us, and here's our phone number, call us. And they go back and nobody's calling them. And they're like, "Didn't you hear? We're here. We know your patients are in pain and suffering. And we're here to alleviate suffering. And it's free. Then they realized as Kay Garcia said what are you going to do to help them. So they realized that people didn't even know what they were talking about. People needed to experience it. So they developed what they called a transformative nurse training program, TNT, and at the heart of the TNT program was actually teaching them some integrative medicine skills for themselves, but also things that they could use with their patients. So some brief relaxation techniques, some meditation techniques. They did some acupressure techniques. Some aromatherapy. Then all of a sudden their phones were ringing off the hook. So we started working actually with Kay Swint. Kay Swint came with us on the site visit, and she was very interested in improving the patient experience, and knew fundamentally that we had to become better caregivers to be able to improve the patient experience. And at the heart of being a better caregiver is doing better self-care. The metaphor of put your mask on first before you help others. So that all started to resonate. And a lot of things can change the standard of care in practice, but the one that's probably the most influential is if you believe it works. And the way you're going to believe it works is it worked on you. And although that is far from the evidence-based model, that's really what drives things. So there's the RCT that you publish in the New England Journal or JAMA. Then there's actually your patients that you see improving in front of you because they've received acupuncture. And then there's of course acupuncture helping you. So I had a very interesting experience with each of these, which was presenting to leukemia grand rounds, a well-intentioned ornery Jay Freireich puts up his hand halfway through my talk. And he peppers me with questions, very kindly and gentlemanly, as you know he is, about the acupuncture research. And at that point in 1995 the NIH published a consensus statement that acupuncture has A-level evidence for treating chemotherapy-induced nausea, 1995. We're not talking about 2005. And I'm giving this presentation probably like 2005 or '03 or '04. And since then there's been more research. And I present some of this data. And Jay asks these questions, and so I sort of answer them. And he said very appropriately, "I'd like to learn more. Would you be willing to send me some of these articles? I said, "Yeah, I'm happy to. And I continue with the lecture, and it wasn't adversarial at all. And so at the end of the lecture I go back to my office. I send him the Journal of the American Medical Association publication of the RCT blinded trials, NIH consensus statement, a few other papers. Two hours later, a response from Dr. Freireich saying, "Thank you very much for sharing these articles. I remain skeptical. And that was it. So does he care about RCTs? No. He doesn't care about RCTs. The head of the Pain Center was permissive and willing to allow us to do a study of acupuncture to treat intractable pain. These are the patients that they couldn't help. And so he sends us -- Larry Driver was our primary collaborator, and essentially says to Larry, "That's fine, I don't think you guys are going to be able to help our patients much, because our stuff didn't work, so a few needles isn't going to do anything. So a few months later we get this e-mail from him, the head of the Pain Center, saying, "I don't know what you guys are doing, but my patients are getting better, and this is a fabulous study, and we're going to support this fully. Single arm study, no placebo control group, and I'm thinking what's going on here. Freireich doesn't believe the results of RCTs published in Journal of the American Medical Association. The head of the Pain Center doesn't need an RCT and believes that acupuncture single arm trial is meaningful, when it could be purely a placebo response. But that doesn't matter. Then we've got Steve Curley, who is this macho GI surgeon who's now over at Methodist, permissive of acupuncture coming in to treat ileus, which is chronic bowel obstruction -- chronic constipation after major GI surgery. Doesn't really believe acupuncture works, and he tells this story, which was one day he comes into the OR and he has to do a double shift because somebody was out. And he has horrible back pain. Like just excruciating. He knew he was going to have to be on his feet for 8 or 10 hours doing this double shift of surgery. And the anesthesiologist happened to be our main acupuncture collaborator, Joe Chiang, who's still here. And Joe says, "Well, obviously the surgeon can't take any medications, because he has to be on his game. Joe says, "Let me throw a few needles in. I know you don't believe in acupuncture, but what's it going to hurt? You are in excruciating pain. Pain totally went away. Steve says, "I know acupuncture is real. So that's the least amount of evidence, and he's totally convinced that this is meaningful. So that's a long story to share what is it that convinces people to change their minds, it can happen at many different levels. And the evidence is necessary but highly insufficient to change people's minds and to change ultimately the culture. I can show you a million studies that depression leads to worse outcomes, but it's not until you see this reel. Early on I had this important experience with Louis Pisters, who was my first -- probably not my first -- Curtis Pettaway was really my first medical collaborator, just this fabulous guy, urologist. But Louis, when he heard about the presurgical stress management study, and we're interested in optimism and stress and social support, he said to me, "I know when a patient walks into my office by themselves, pessimistic, sad, they're not going to do as well. I said, "You know what you're saying, right? You're telling me that psychological factors are really going to -- like really? He said, "Oh, all doctors know that if they're willing to listen and pay attention. I said, "Are you willing to say this publicly to your colleagues? And he's like, "No. So I think Louis is still here. I haven't seen him in forever. So there's this culture. I think doctors live in these two different worlds, the world of what they know deep in their heart matters and is real, and what they know they need to do to survive as doctors. And they're two different things. And I think that medical culture is changing, and I've seen it change. Part of it is having more women actually join the medical profession has softened things up. And I think the early generation of women in medicine, they felt that they needed to be in a man's world, they needed to maintain this very masculine, aggressive, ego-driven, mean, competitive spirit. And I think as more women are in medicine now, and I think it's estimated that there's equal proportion, that things are softening up in that way. And people are more comfortable listening to their heart and combining that with of course evidence-based medicine.
Recommended Citation
Cohen, Lorenzo PhD and Rosolowski, Tacey A. PhD, "Chapter 09: A Vision for the Integrative Medicine Center; Building Support among Faculty [The Evolution of Integrative Medicine, Part 2]" (2016). Interview Chapters. 628.
https://openworks.mdanderson.org/mchv_interviewchapters/628
Conditions Governing Access
Open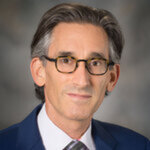 COinS