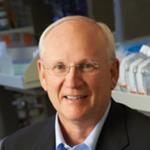 Title
Chapter 07: Provost and EVP at MD Anderson: an Overview
Description
In this chapter, Dr. DuBois provides an overview of the position he assumed when coming to MD Anderson in 2012. He first shares his impressions of Dr. John Mendelsohn, then president of MD Anderson, then notes that he was involved in assisting Dr. Mendelsohn secure the $150 million gift from the Khalifa Foundation of the United Arab Emirates.

Next he explains that his mandate from Dr. Mendelsohn was to develop the institution's research to higher levels. He describes what had been set in place by the time he arrived, including Dr.Mendelsohn's idea of the "cancer care cycle." He explains that he focused on stimulating collaboration across the institution, getting teams to work well together, and on supporting study of patients who were unusual responders to treatment. Dr. DuBois talks about setting up his own lab on South Campus.


Next, he mentions that, when asked what MD Anderson could do to move to the cutting edge of research, he responded that immunotherapy would be a fruitful research path. He explains that he already knew Jim Allison and his work and began speaking with Dr. Allison about coming to MD Anderson. 3

Dr. DuBois then explains that he was hired into a role of Provost when the position had previously been titled, Chief Academic Officer, to send more of an academic message. He explains what the former CAO had set in place before he arrived.


Identifier
DuBoisR_01_20181113_C07
Publication Date
11-13-2018
Topics Covered
The University of Texas MD Anderson Cancer Center - Building the Institution; Portraits; Leadership; On Leadership; Building/Transforming the Institution; Philanthropy, Fundraising, Donations, Volunteers; Research
Transcript
Raymond DuBois, MD, PhD:
Yeah, a big decision. My wife, she didn't agree with me, and usually we had agreed on all these decisions. She just thought it was too big of a job, and I had just started that one, and she had some valid points. Looking back, you always reexamine everything, but I tend not to ever look back, so no holds barred, I took the job with John [Mendelsohn, oral history interview] and I must say, I really enjoyed his approach, his openness. We were all, like I said, on the same page, we were developing these new centers and we were raising money like crazy. John had such a way with donors and I learned how his approach works and I was able to really develop that more under his tutelage frankly, in terms of fundraising.
Tacey A. Rosolowski, PhD:
What was he teaching you about that whole process? Steve Stuyck [oral history interview] called him a secret weapon.
Raymond DuBois, MD, PhD:
Well, he always told a story and you know when he would—he developed strong relationships with donors, so it wasn't just come in, get the money and go. It was, he had a social interaction, he truly wanted to get to know these people. They had social engagements, they traveled together, they did all kinds of things together, and I think it developed trust between John and the donor, which was very effective. John was really good at explaining what it was we were trying to do, why it was important, and what their support was going to do to really accelerate the progress, and then he always gave feedback on how it was going. He never disengaged from the donor, even though the donation had already been made. He continued to have that contact and follow-up, and he was relentless, I mean he had so much energy. He would travel anywhere, any time, if he thought it was going to make a difference and bring some support to MD Anderson. Some of these trips, I went with him on, and others I helped prepare information for him to present. He was just relentless, but I think the key, the secret weapon, really the key was John's relationships that he developed, that were so trusting, and then when he made the ask for the support it was an obvious thing, it wasn't something out of the blue, like you know if you give me ten dollars, I'll do this or that. It was really, just a natural process.
Tacey A. Rosolowski, PhD:
Interesting, yeah, yeah.
Raymond DuBois, MD, PhD:
I don't know how he describes it, but I saw him in action multiple times, and then I got heavily involved in the gift from the Zayed family and the UAE. John had started interacting with that group but his typical approach didn't work as well, I think, with the people in the UAE. They just have a different culture, it's not as open and frank as the people in the United States. So he had sort of given up on that, even though MD Anderson was engaged in taking care of some of the family members and others, who had cancer. What I did was I took a cadre of our physicians over, some of whom were caring for individuals there, and we just kept going and talking about how important personalized medicine was and how them contributing in a big way could really help that process, which ultimately would help any of their family members who had cancer.
Tacey A. Rosolowski, PhD:
Interesting.
Raymond DuBois, MD, PhD:
Our physicians developed personal relationships with the physicians there and that really helped build trust, and then ultimately, we got $150 million from the Zayed Foundation, the Khalifa Foundation, I'm sorry, Zayed Khalifa or something, and that ended up in that building that was built. I actually haven't seen that building, but I was heavily involved in planning it.
Tacey A. Rosolowski, PhD:
It's pretty spectacular, quite beautiful.
Raymond DuBois, MD, PhD:
That's good.
Tacey A. Rosolowski, PhD:
Now when you arrived, what was the mandate , what did John Mendelsohn hire you to do, and then were there aspects that you personally added to that vision, I mean things you wanted to accomplish during your time at MD Anderson.
Raymond DuBois, MD, PhD:
That's a really good question. The mandate was --and this was also a mandate from the state and I think also, the Board of Regents-- continue to develop the research to the highest level. We wanted to have people there who were in the National Academy. We wanted to have people that were Nobel Laureates or had won other big prizes, and so from the very start, we were very focused on raising the bar all up and down the organization. So increasing the expectations for our faculty and their research programs and what they were going to accomplish and how impactful their research was. So we designed systems to track it better and give feedback to chairs and faculty, and expectations that we expected them to perform at a higher level. I think it was a mixed result. I think some faculty didn't like that. Some faculty rose to the occasion and really picked up their game and did amazingly better at getting grants and publishing in higher impact journals and things like that, but it is an iterative process and it takes time to really have an impact.
Tacey A. Rosolowski, PhD:
Now, Dr. Mendelsohn had been at the institution for nine years when you arrived.
Raymond DuBois, MD, PhD:
Right.
Tacey A. Rosolowski, PhD:
Obviously, he had been very, very busy during those ten years, with the growth of the institution, and what I was curious about is, what was the kind of perfect storm that had come together? The infrastructure had developed, the clinical activity had developed, a lot of things had been built, so that when you arrive with this mandate to develop research, there was a foundation. What were the things that had been set in place to enable this kind of ratcheting up to the next level?
Raymond DuBois, MD, PhD:
Well, John had done a great job of putting some resources in the bank from his fundraising that was ongoing, and I think the thing that really turned the tide was really organizing these different research centers and institutes. There was an Institute for Cancer Prevention, that we got the Duncan family to donate a lot of money to, and the Institute for Personalized Medicine, that was John's sort of personal favorite, because it's an area that he had done research in and wanted to see developed further. I think the key there was getting these teams to work together in the center or the institute, to really attack the problem on multiple fronts. I think that was really the thing that emerged and sort of my mandate, under my role there, was to make that happen in a much bigger way and more widespread across the institution. By getting support for these institutes and centers, it really provided the fuel to make that happen, because you didn't have to just depend on grants. We could forward fund projects and fund really high risk efforts that had high reward, and although all of those didn't pay off, some of them did and it really got us going in a much bigger way I think.
Tacey A. Rosolowski, PhD:
Well I think the other thing that is overlooked in today's research environment, which rewards the stunning discoveries, is that sometimes a failure can be very educational, you know you learn something.
Raymond DuBois, MD, PhD:
Right.
Tacey A. Rosolowski, PhD:
That's why it's called an experiment and research.
Raymond DuBois, MD, PhD:
No, that's true. There were these patients who were unusual responders. With Gordon Mills [oral history interview] and others in the Institute for Personalized Medicine, they really wanted to study those. And not only the unusual responders but the unusual non-responders, and find out why some people respond so well and some don't. There was a lot of work being done on that, and trying to match the changes in the tumor to the treatment so that you had a higher chance of getting a response.
Tacey A. Rosolowski, PhD:
Now I wanted to ask you about something that's related to the research institutes. When I did my interview with Dr. Mendelsohn, he showed me this graphic.
Raymond DuBois, MD, PhD:
He has a graph of it.
Tacey A. Rosolowski, PhD:
The cancer care cycle, I mean which is just staggering in terms of its vision. Was that something that had been set in place when you arrived?
Raymond DuBois, MD, PhD:
Well, we discussed it and he wanted to extend that concept a lot further.
Tacey A. Rosolowski, PhD:
Maybe you could explain it for the record so it's in your interview. [laughs]
Raymond DuBois, MD, PhD:
Well you know, John definitely was the one that sort of developed that concept and idea, so we can just go with whatever he presented.
Tacey A. Rosolowski, PhD:
Well, just so you can contextualize what you're going to say. What did he explain to you as what this was?
Raymond DuBois, MD, PhD:
A lot of the patients come in when their disease is fairly advanced, and so we get a lot of those patients at MD Anderson because sometimes we're the place of last resort, and instead of just throwing up your hands and saying the game is over, we wanted to developed treatments, third line and fourth line, that we could deploy and really have a better outcome for the patient, but also understand what was going on at the molecular level within each one of these tumors. So the tumor had to be biopsied and stored, and the DNA had to be sequenced, and other pathways examined, to make sure that we understood what was wrong with all these signaling pathways and mutations in the particular tumor, and then tailor a treatment to try to attack those pathways, and then see what happens. Some people would respond really well. I think what happened there, a lot of the leukemia studies with Gleevec after it came out, were done at MD Anderson, because we had so many of those patients with the disease that were pretty far advanced, and so fairly quickly, we could assemble a cohort of patients that could get tested. The early studies with that drug were really done by Dr. Kantarjian, Hagop Kantarjian, who was able to show how effective that was. But then the patients developed resistance, so that led to the next series of steps that needed to be done in terms of what caused the resistance and how to attack that resistance. Since then, third, fourth generation Gleevecs have become much more effective and multiple different pathways are attacked at the same time, and so it's just an iterative cycle that keeps going on and on.
Tacey A. Rosolowski, PhD:
And the institutes were also involved with not only that intensity of addressing the cancer during the treatment process, but also survivorship and then on the other side, the prevention and early detection, all of that.
Raymond DuBois, MD, PhD:
We covered all the bases and even from Mickey LeMaistre [oral history interview], who I got to know while I was there, he was still alive at that time, he really put prevention on the map for MD Anderson, and a lot of cancer centers didn't get that involved, because they were so overwhelmed by patients who had late stage disease. I think that helped change the culture and there still is a lot of interest in prevention there, and a lot of the effort in Texas is at MD Anderson because of that, and I think there's been some headway that's been made. That's also why I was attracted there, because my work really focused on using drugs to prevent early stages of cancer, and I sort of felt like that was also in line with the institution.
Tacey A. Rosolowski, PhD:
I was going to ask you about the prevention connection. Now did you set up your own lab there as well?
Raymond DuBois, MD, PhD:
I did. We set up a lab in one of the older buildings on the south campus, and I'm even blocking --It's the one where the animal facilities are down there. So we had to do some renovation to bring it up to specs, but Texas has a lot of support, so I got part of the STARZ Program money that helped with the renovation, so it wasn't a strain on MD Anderson, and then that also helped support my lab during the transition time.
Tacey A. Rosolowski, PhD:
Now, I had asked you if there were elements of this vision that you brought, things that you wanted to accomplish at MD Anderson. What was sort of your vision?
Raymond DuBois, MD, PhD:
What emerged, and I don't know who is going to remember this in the same way that I do, everybody has a different perspective. What emerged, and this was a challenge that the, I don't know if it's vice chancellor—Ken Shine, brought to the table. I remember him distinctly asking me, "Ray, what is it we need to do and what things can we set ourselves up to really be on the cutting edge of what's happening?" Even at that time, I could tell that you know, cancer immunology was going to become important, immunotherapy was just emerging at the time. We were just understanding, even at that time, what a checkpoint was, much less a checkpoint inhibitor. I had known Jim Allison from before and I knew his girlfriend, [Padmanee] Pam Sharma, and I said we need to recruit people like Jim, because we're not really on the cutting edge of this. We had a cancer immunology program that Margaret [Kripke, oral history interview] had developed, and they were doing some very good basic science, but it didn't really have the clinical connection at that point. They were doing a lot of studies on what happened to immune cells in the tumor microenvironment. So I put it on the table, I said I think we need to get into this in a big way. I actually remember calling Jim and talking about it. He had been working with [Christopher] Logothetis, who was in the prostate cancer group, and Logo helped treat some people that Jim knew, and Pam was a urologist and had trained in prostate cancer. So I just said what would it take to bring you back to MD Anderson, because he started off in Smithfield, before he went to Berkeley, and we started the conversation in early 2011, during that time, and he went back and forth. He had some things going at Memorial [Sloan Kettering] he didn't want to delay getting done, and so that's when we started working on him.
Tacey A. Rosolowski, PhD:
Where did you know him from?
Raymond DuBois, MD, PhD:
He's originally from Alice, Texas, which is my dad's hometown in South Texas, and I had met him at—well, I met him first at the Aspen Cancer Conference, which is an annual meeting I've been involved with for the last twenty-five years, and we had invited him to come there and speak, so that's where I first—and I was really intrigued by him, because he's kind of a crusty guy, he loves music and all these other things, and so you know, he's got real deep roots in Texas. He went to the University of Texas in Austin. So we started the process and I think that he was a little suspicious about what could be done to make it worth his while, but I kept talking to him and pursing it and finally he could see that this may be something that would be worth doing. And then we went through a transition with leadership when Dr. Mendelsohn stepped down and Dr. DePinho [oral history interview] started, but luckily, Dr. DePinho was very supportive of that idea, because he had done—Jim had such groundbreaking research, and he really supported it totally, and so we were able to, just after—I think right even when Dr. DePinho was just transitioning, we were able to get his offer letter together and finalize that. I think that, of anything, was one of my contributions, because we really need to get into that area, it's having such a clinical impact. Even though we sort of weren't on the forefront of it, I think we were able to catch up and make a big difference. And then he got the Nobel Prize, so everybody's excited about that.
Tacey A. Rosolowski, PhD:
Absolutely, absolutely. Now, in terms of working with the faculty—well, I guess another question I wanted to ask was what was the significance in shifting the title from chief academic officer to provost?
Raymond DuBois, MD, PhD:
Well, I think it made the role a much more academic role and less of a business role, because you've got a CFO, CMO, CAO, and people had interpreted that more as sort of the business of doing the cancer effort, and so I suggested provost. It wasn't an original idea, I think they had done it in Dallas, at UT Southwestern, and were thinking of it in other places. It was a big change for MD Anderson and not everybody was excited about that.
Tacey A. Rosolowski, PhD:
Really?
Raymond DuBois, MD, PhD:
There was some concern about changing it from CAO, chief academic officer, but ultimately after it was done, everybody pretty much accepted it.
Tacey A. Rosolowski, PhD:
It seemed to me like a kind of messaging thing.
Raymond DuBois, MD, PhD:
Yeah, it was, it was. I think we wanted to elevate the academic performance on all levels, and having the provost there was a way to do that. MD Anderson was such a clinical place, you know and a big clinical enterprise, this really gave it an academic tone, which I think was important, although I've heard they've done away with it.
Tacey A. Rosolowski, PhD:
Yeah, they have. Well you know.
Raymond DuBois, MD, PhD:
Things come and things go.
Tacey A. Rosolowski, PhD:
Decisions are always made at a moment in history, with a context.
Raymond DuBois, MD, PhD:
Right, right.
Tacey A. Rosolowski, PhD:
So this seems like an important message to send at this moment.
Raymond DuBois, MD, PhD:
Right. I think it was and certainly, we elevated the expectations and tried to raise the bar for performance.
Tacey A. Rosolowski, PhD:
Now you inherited a situation, the context from Margaret Kripke, who had been doing a lot of work.
Raymond DuBois, MD, PhD:
Margaret did a great job. She really had brought the place to a very good situation. She had done things like develop a Mentoring Academy, that I continue to support, and really brought several of the faculty through leadership training that they sorely needed. One of the problems I saw is that the faculty were so busy taking care of patients, that they didn't have time to take care of themselves or develop their careers, and so we had to make sure that there was a mentoring plan in place for every single faculty. It was clearly delineated in their offer letter, so that they could develop their own careers and not just sort of fade into the background there.
Tacey A. Rosolowski, PhD:
Wow, that's interesting, that that was put in their letter.
Raymond DuBois, MD, PhD:
Yeah, yeah. Steve Tomasovic [oral history interview] helped with that and I think Margaret had started the concept, but we definitely kept it and emphasized that as important for all the recruits, and then even enhancing the mentoring program more. Janis Apted [oral history interview] was involved in that and we continued to evolve and make those programs even more deeper and more effective.
Tacey A. Rosolowski, PhD:
We're at about five minutes of five right now. Do you want to close off for today? I notice you're looking at your—someone is binging you there. [laughter]
Raymond DuBois, MD, PhD:
So, whatever you think.
Tacey A. Rosolowski, PhD:
Yeah, why don't we close off for today.
Raymond DuBois, MD, PhD:
Okay, okay. Are you getting what you need?
Tacey A. Rosolowski, PhD:
Absolutely. Yeah, yeah. Well, let me just say for the record, it is about five minutes of five and thank you for your time today.
Raymond DuBois, MD, PhD:
Oh, you're welcome.
Recommended Citation
DuBois, Raymond N. Jr., MD, PhD and Rosolowski, Tacey A. PhD, "Chapter 07: Provost and EVP at MD Anderson: an Overview" (2018). Interview Chapters. 664.
https://openworks.mdanderson.org/mchv_interviewchapters/664
Conditions Governing Access
Open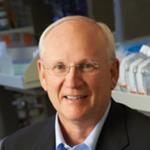 COinS