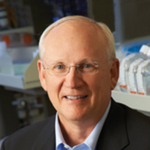 Title
Chapter 08: On Growing as a Leader, First Impressions of MD Anderson, and a First Day on the Job
Description
Dr. DuBois begins this chapter with a few additional comments about his decision to leave his position at Vanderbilt University and take on the role of Provost at MD Anderson.

Next he reflects on how the role of Provost allowed him to "up his game" as a leader and notes how the sheer size of the institution as well as the varied research interests of faculty presented a challenge. He also notes that his own experience with high-impact publishing allowed him gave him insight into the research environment.


Next, Dr. DuBois explains that on coming to MD Anderson he saw how dedicated employees were to their jobs and to patient-centered care. HIPAA - he also explains his personal connection with the institution through an aunt who was diagnosed with breast cancer and whose quality of life was greatly improved with MD Anderson treatment.

Dr. DuBois then explains how a family emergency interrupted his first day on the job.


Identifier
DuBoisR_02_20181114_C08
Publication Date
11-14-2018
Topics Covered
The Interview Subject's Story - Overview; Leadership; On Leadership; Professional Values, Ethics, Purpose; MD Anderson Culture; Personal Background; Building/Transforming the Institution; Growth and/or Change; Institutional Mission and Values; MD Anderson Culture
Transcript
Tacey A. Rosolowski, PhD:
It is about two minutes of seven on the 15th of November, 2018, and I am with Dr. Raymond DuBois for our second interview session together. You were returning to the subject of your decision to leave Vanderbilt.
Raymond DuBois, MD, PhD:
I was at Vanderbilt for a long time, sixteen years, and it was a wonderful place and really allowed me to develop my research and my administrative career, so there are a lot of positive things there. There's always a push and a pull when considering a new institution, and there was a huge pull to go to MD Anderson, because of the increased breadth and depth of the programs, the international reach, the prestige of the institution, so that was a huge component. [Redacted]
Tacey A. Rosolowski, PhD:
Now in terms of making that decision, obviously you mentioned going to a larger institution, the various challenges. What did that move mean to you, as you looked ahead to your evolution as a leader?
Raymond DuBois, MD, PhD:
Well obviously, it was a much bigger administrative job than I realized at the time, just because the Cancer Center at Vanderbilt, we had a total of about 150 investigators, we had a fairly small amount of space. We were in the process of expanding the cancer clinics and outreach, but it was really focused mainly right on the campus there at Vanderbilt, in the center of Nashville. Clearly, MD Anderson had a much bigger operation, many more employees and many more faculty, because all the faculty were working on some aspect of cancer there. I can't remember the exactly number, but there were 1,200 to 1,400 faculty there, so it was an enormous increase in the administrative role and burden, and other issues that had to be dealt with. I think I was a little bit shocked when I got there, because I didn't completely realize the scope of that, but it did allow me to sort of up my game in terms of dealing with a more complex organization and a much larger campus in terms of the space allotted to the cancer mission. There were fifteen million square feet of space total there, that we were overseeing, and at the time, about 19,000 employees. So it was a much, much bigger enterprise. After a while I did adapt to it and I learned how to function in a much larger institution and more complex administrative structure.
Tacey A. Rosolowski, PhD:
What do you think—well, why were you selected for this particular role? What do you think John Mendelsohn and the executive team saw in you that would be a good fit with MD Anderson at that time?
Raymond DuBois, MD, PhD:
You know that's a good question. I don't know who all was interviewed for the job, they didn't share that with me, so I don't know why they picked me over some of the other applicants, but I think the background that I had and doing a postdoc in a very basic science laboratory with Dr. Nathans, and then starting a laboratory that really focused on the translation of that science to the clinic. And then I did have the administrative experience of running a clinical division, of running the Cancer Center at Vanderbilt, and I think I was prepared to take on that kind of administrative role. I had published some fairly high impact papers in prestigious journals, and so I had that experience of what it takes to really publish in the highest impact. I had had grant funding for my whole career, so I know how to do that, and I served as president of the American Association for Cancer Research, which is a very large organization, and so I had networked with all the sort of cancer scientists around the world and just fulfilled a lot of the criteria, I think that they were looking for.
Tacey A. Rosolowski, PhD:
Well it also could serve as a model and speak to the experience of the faculty, which is so key.
Raymond DuBois, MD, PhD:
And I did know a number of faculty just from research networks and social networks. I knew Dr. Hong [oral history interview], who had been there for a long time, I knew Patrick Hu, who had trained at Hopkins, and I knew him from some of those days, and so it was a welcoming group I thought.
Tacey A. Rosolowski, PhD:
Now you mentioned, you alluded to the fact that when you got there it was a much larger role to take on than you had originally expected, and I was remembering that model you had, of the two years to learn the ropes and the two years to get things started and implemented, two years to start reaping the benefits. So I was wondering, what about that first two years? What were you learning about the institution? I guess maybe we could start with what struck you as being kind of unusual or unique qualities about MD Anderson, both positives but also challenges.
Raymond DuBois, MD, PhD:
Well, one of the things that really impressed me when I first visited the institution was that the minute you walk in there and you start interacting with people, you can tell that the people who work there are very dedicated to their jobs. They take a lot of pride and are very focused on the patients and what the patients needs are and how to deal with those, and I was very impressed by that because of the patient centered care and the focus on the patients. Not only on just diagnosing and treating their cancer, but also dealing with the psychosocial problems that people encounter when they get that diagnosis, dealing with the side effects of some of the treatments, and just getting them and their whole family through the process. I thought it was really the best place I've ever seen, that was designed to really engineer that process, to make the most of it. I was very impressed by that and everybody I met, I could tell, felt pride in what they were doing and really wanted to do the best job possible for the patient. There are not many places where that's so palpable, when you just come into the institution. The other thing is, you know going back in my history from my South Texas days, one of my aunts, one of my great aunts, was diagnosed with cancer, and she lived in a nearby town to us. Her name was Geraldine Mixon, she was a sister in-law to my grandfather, and she went to the local doctors, they couldn't really figure out what was going on. They knew something was amiss and she was getting worse and ultimately, somebody locally said you should take her to MD Anderson. That's really the first I'd ever head of MD Anderson. So my uncle took her to MD Anderson and they were able to figure out what was going on. She had colon cancer basically and it was advanced, but they were able to do surgery and fix some of the things that were causing her symptoms. Ultimately, she did die from the cancer, but she really got a lot better after her visit there, she really liked the quality of care she was getting, and it really made, I think the process much more acceptable. She knew what was happening, what she had, and it really made the rest of her life much better than it would have been if she hadn't have gone there. At the time, the only real treatment was surgery and if surgery didn't work, there wasn't a lot of other options for patients. So I knew it was a special place at that point and the whole family was very thankful for the fact that you know in the state of Texas, there was such a place that you could ultimately go to, to really get care for cancer. So you know, my first two years there were just really busy, I mean it was crazy. I still remember the first day on the job, it was just one of those days that you're just like a fire hose, trying to understand all of the information, and on that day, we got a call from my daughter's college roommate. She was going to University of California at San Diego and she and a friend had gone on a hiking trip in the Sierra Mountains, north of the campus there, further north, and they had gotten lost on this hike. The ranger had discovered their car, it looked like somebody had broken into it, and so she supposedly was supposed to come back to San Diego and take a test, she didn't make that, and so then the roommates got nervous and they called me and my wife. So we had to drop everything and get a flight to go out there, to try to see what was going on. Luckily, even before we got there, they were searching for her and they found her and her friend and what happened is they had hiked up very high in the mountains and there was a snowfield and you don't know where the crevasses are or anything, so they couldn't cross it. They had to come back and go back out the way they had come in and it took a day or two longer than they had planned, so that was really scary, but it all turned out okay.
Tacey A. Rosolowski, PhD:
Yeah, no kidding, talk about the curveball. [laughter]
Raymond DuBois, MD, PhD:
I know. I went into Dr. Mendelsohn's office and he wasn't there, and I talked to Adrienne Lange, who was his chief of staff and I said, "Adrienne, you're not going to believe this, but I have got to leave now to go deal with this." They were very supportive and helped get the flights and changed the schedule, and everybody pitched in and made it work, so that was also very reassuring.
Tacey A. Rosolowski, PhD:
So what happened on your real first day of the job?
Raymond DuBois, MD, PhD:
It took a while to get back from that. Actually, we were flying on American, and went through Dallas, and so by the time we got to Dallas, they had called back and said they had located them and they were okay. My wife went ahead and continued the trip out there. My son and I flew back and they were actually still in Nashville, so I flew back to Nashville with him and then made sure that weekend, that everything was okay, and then came back to work on Monday. It was a lot going on.
Tacey A. Rosolowski, PhD:
Yeah that's—I mean, it takes a bit to recover from a family—even the what ifs.
Raymond DuBois, MD, PhD:
Yeah, yeah. No, we had feared the worst.
Tacey A. Rosolowski, PhD:
Of course, yeah.
Recommended Citation
DuBois, Raymond N. Jr., MD, PhD and Rosolowski, Tacey A. PhD, "Chapter 08: On Growing as a Leader, First Impressions of MD Anderson, and a First Day on the Job" (2018). Interview Chapters. 665.
https://openworks.mdanderson.org/mchv_interviewchapters/665
Conditions Governing Access
Redacted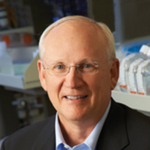 COinS