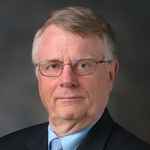 Title
Chapter 11: The Cancer Genome Atlas and the Positive Side of Serving as Department Chair
Description
In this chapter, Dr. Mills discusses the Department's work on the Cancer Genome Atlas, leading to over one hundred papers. He talks about what has been accomplished and comments on the satisfaction he derives from mentoring and developing junior faculty.
Identifier
Mills,GB_02_20160707_C11
Publication Date
7-1-2016
Publisher
The Historical Resources Center, The Research Medical Library, The University of Texas MD Anderson Cancer Center
Topics Covered
The University of Texas MD Anderson Cancer Center - Overview; Discovery and Success; MD Anderson Impact; MD Anderson Impact; Research; Leadership; On Leadership; Mentoring; On Mentoring
Transcript
Tacey Ann Rosolowski, PhD:
And it sounds as though the department has had an impact in the sense that it's making new things possible. Can you give me an example of an outside department that was able to do something new?
Gordon B. Mills, MD, PhD :
Well, probably the biggest impact of what we have done is on the cancer genome atlas. The Cancer Genome Atlas that was originally constituted, was to look at DNA and RNA only, and through pushing very hard and covering much of the costs from my own flexible sources, we have now run the majority of the samples from the Cancer Genome Atlas, providing a DNA, RNA, and protein data source that can now be integrated, not just here at MD Anderson but around the world. That has led to well over a hundred papers just looking at that one aspect of DNA, RNA, and protein integration, and at least in terms of the collaboration with the Cancer Genome Atlas, that's more than thirty papers, in Nature, Cell Science, New England Journal of Medicine or equivalents, where this information has contributed markedly to the construction of those documents. So it has been very powerful.
Tacey Ann Rosolowski, PhD:
So, is there anything outside of what you've already sketched, that you feel has been achieved over these ten years?
Gordon B. Mills, MD, PhD :
We have accomplished one of the key things that I think is why one wants to be a department chair. There are sort of two major areas of being a department chair on the positive side. The negative side is that comes with a massive administrative load that one needs to do, so you can do the fun things. The two pieces are to support, mentor, and allow junior faculty to develop, and I mentioned one of those in terms of faculty who have now going elsewhere and are having major impact. The other is exactly the same concept around trainees. And so we have had many trainees come through the department, who are now in many places around the world, providing related impact to what we are doing and bringing out the concepts that we bring forward with in terms of collaboration of systems biology, technology development, and sharing. And so those are the two biggest things that we have accomplished.
Tacey Ann Rosolowski, PhD:
Is the field different now than it was ten years ago?
Gordon B. Mills, MD, PhD :
The field of systems biology or cancer research?
Tacey Ann Rosolowski, PhD:
I'd say cancer research, given the emergence or the coalescence, if you will, of systems bio.
Gordon B. Mills, MD, PhD :
Well, so if I use here, a broader term perhaps, for a while, of integrative biology, which is saying that systems biology and integrative biology, computational biology, are all absolutely necessary components of the process of dealing with the high quality, massive datasets that we are now available -- sorry, able to develop in terms of patients, animal models, cell lines, all of the other pieces that you're looking at, with thousands of DNA sequences available across patients here. Nineteen thousand is a point right now. RNA analysis in thousands, protein analysis in the thousands, and how you now integrate that information in a way you couldn't do before, but even more than that, that you even think that you could do this. I mean, if I talk about some of the things we're doing today in the Institute for Personalized Cancer Therapy and in the department, and if I had talked about those ten years ago, I would have been laughed out of the room, saying you'll never be able to do that, it's a physical impossibility, not doable. So yes, we've totally changed because of the new technologies that have come out, to look at DNA, RNA, at a massive level, and to a degree, the maturation of technologies that let you look at protein, and then manipulate those through things like SIRNA, SHRNA, and CRISPR technologies, our ability to analyze, assess, perceive, manipulate, perturb, repeat the process around the cycle, to develop and test hypotheses, is just happening at a scale that couldn't be conceived of ten years ago. It's also mind boggling and frightening, because I can't do much of the math and the analysis that my colleagues do. I can't go to a computer and solve a partial differential equation, it's just not within my skillset any more, and so seeing that those areas have matured massively and that by bringing in the right people and the right technologies and what we do, providing the data that they need to move it forward and see it moving, is both very rewarding and again, something that couldn't have happened ten years ago.
Tacey Ann Rosolowski, PhD:
There are a number of other roles that you served, in addition to shepherding all of this, and I'm not meaning to make a radical subject change here, because I have a feeling they're all interrelated. Should I give you a break here?
Gordon B. Mills, MD, PhD :
No, that's okay.
Recommended Citation
Mills, Gordon B. M.D., Ph.D. and Rosolowski, Tacey A. Ph.D., "Chapter 11: The Cancer Genome Atlas and the Positive Side of Serving as Department Chair" (2016). Interview Chapters. 70.
https://openworks.mdanderson.org/mchv_interviewchapters/70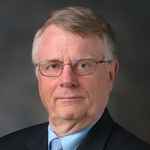 COinS