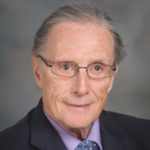 Title
Chapter 09: Technological Advances that Have Transformed Diagnostic Imaging
Description
In this segment, Dr. Podoloff explains the major technological breakthroughs that transformed the practice of diagnostic imaging. He begins with CT scans, which became usable in 1972, covering advantages and challenges.
[The recorder is paused briefly.]
Next, Dr. Podoloff explains how imaging aids in drugs treatments. He notes that the MUGA scan enabled MD Anderson researchers to adjust the dosages of Adriamycin.
Dr. Podoloff explains the next big advance, the PET-CT scan. He notes that cancer is a systemic disease, with the tumor representing the "tip of the iceberg." The PET-CT scan enables oncologists to look functions within a patient's physiology that indicate cancer activity beyond that localized area. There is a discussion of how "imaging" must be understood in a very new way as scans do more than visualize concrete anatomical structures.
Finally, Dr. Podoloff comments on how the timeline for the development of new instruments is much shorter than the development period for new drugs.
Identifier
PodoloffD_01_20150402_C09
Publication Date
4-2-2015
Topics Covered
The Interview Subject's Story - OverviewTechnology and R&D; The Researcher; Discovery and Success; Overview; Definitions, Explanations, Translations; Understanding Cancer, the History of Science, Cancer Research; The History of Health Care, Patient Care; Business of Research
Transcript
Tacey A. Rosolowski, PhD:
Start us off recording again. OK. We're back after a little bit of a break, about ten-minute break. It is now 11:15. And we were strategizing a bit before we turned the recorder on and thought it might be a good idea at this time to set a little bit of context. So if you could tell me, give me an overview really of the evolution of technology and how that's had an impact on your own work. And obviously we'll be touching on how it's had an impact on the various institutions that you've worked in.
Donald A. Podoloff, MD:
Sure. Well, the development of computerized tomography is probably the most significant thing that happened in cancer diagnosis in this century—or last century.
Tacey A. Rosolowski, PhD:
And when did that—
Donald A. Podoloff, MD:
It became a clinically usable tool around 1972.
Tacey A. Rosolowski, PhD:
Wow.
Donald A. Podoloff, MD:
And it was originally just done for brain. But then body scanners came out like '75, '76. They were slow. The first ones took four minutes to make a slice.
Recommended Citation
Podoloff, Donald A. PhD and Rosolowski, Tacey A. PhD, "Chapter 09: Technological Advances that Have Transformed Diagnostic Imaging" (2015). Interview Chapters. 737.
https://openworks.mdanderson.org/mchv_interviewchapters/737
Conditions Governing Access
Open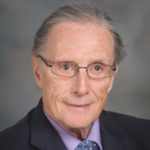 COinS