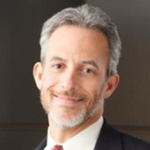 Title
Chapter 04: Early Research Experiences Leads from Infectious Diseases to Hematology/Oncology
Description
Dr. Fisch describes the evolution of his interests leading to his focus on oncology.
He discusses a college research projects and tells an anecdote about an ethical mistake he made while interacting with participants.
Next, Dr. Fisch explains that he discovered hematology/oncology during his rotations and he was attracted to the field because it afforded the opportunity to build long-term relationships with patients and their families. He also notes that he was inspired by experiences of an uncle and his grandfather with cancer.
Dr. Fisch explains why he tracked into hematology/oncology and was always focused on academic medicine and a career in research. He describes his studies in medical school reflects on his residency (Internal Medicine, University of Virginia, 1990-1993).
Identifier
FischMJ_01_20150205_C04
Publication Date
2-5-2015
Topics Covered
Educational Path; The Researcher; Professional Path; Inspirations to Practice Science/Medicine; Influences from People and Life Experiences; Ethics
Transcript
Tacey Ann Rosolowski, PhD:
So when did you kind of figure out what direction that was going to be?
Michael Fisch, MD:
So during medical school I started to do research in infectious diseases. My mentor was Barry Farr, F-a-r-r, hospital epidemiologist and a wonderful and brilliant man, and very generous man. I'd actually gotten involved with research with him as an undergrad. I had seen, when I was in organic chemistry, like on some noteboard, "Summer opportunity, medical research," and it turned out to be research which involved prisoners. There was a pathology resident and a medical resident who were going to Powhatan in Virginia, where the Virginia prisoners intake would happen. The idea was doing a serosurvey for hepatitis and HIV in prisoners. This is late eighties. I mean, this is just the very first bubble of HIV. Now I realize that this is why I was able to get this sort of thing, because most people didn't want to go deal with prisoners. The women were not so thrilled about going to interview prisoners, and this didn't seem like, you know, maybe the sexiest gig in the world, but, to me, to drive to Powhatan with two doctors and do anything in the Medical Center was awesome, and I loved it. I soaked up the mentoring and friendship with these two great guys. One guy was Dr. Richard Tucker. He was the medicine resident. And Mike Gaffey, G-a-f-f-e-y, was the pathology resident. They became great friends and mentors. I went and interviewed Virginia prisoners and actually sort of made a famous ethical mistake, because I wasn't professionalized at the time. So my job was to go and one of these guys would draw blood from the prisoners. We'd first talk to a group of them, get their consent, draw some blood, and then my job was to take the blood back to the lab, and they would spin it down. I didn't have to do too much with the blood, but I was just a helper, and I spent some time doing sort of interviews with the prisoners. So I'd ask them about, "Have you had tattoos? Have you ever had sex with another man?" I had to ask prisoners kinds of questions that were a little uncomfortable if you're not a trained interviewer, right, just some undergrad. So the ethical thing was my job was to get consent, and I would go into a roomful of prisoners, and I remember saying, "I hope that you will agree to give blood. This is for an important project, and this will look good to the Parole Board," sort of a famously unacceptable and coercive statement, made very sort of innocently, because it seemed to me, well, wouldn't it? You know, why wouldn't the Parole Board look favorably to somebody who contributed to science? So, to me it was logical, but I had no ethical sense at the time, and in hindsight look back at that and say, gosh, my first medical experience was a catastrophic ethical failure, unknowingly. And I remember sometimes saying that and getting shouted at by some prisoners, like, "That's nonsense," or various things that they would say. They'd get angry to hear me say such a thing. And then the guards would just shut them up, would just sort of stifle the pushback. So, very interesting experience. So I got involved with that with Dr. Farr, and actually, ethically, they didn't allow us to actually do the HIV part of that serosurvey, so it became a hepatitis serosurvey.
Tacey Ann Rosolowski, PhD:
Why wasn't that allowed?
Michael Fisch, MD:
Because they were not prepared to deal with the information. So, telling Virginia State Prison System that x percentage of the intake people have HIV, when you have no plan, they weren't prepared to do it. They didn't think that was an ethical idea. So they just stopped it.
Tacey Ann Rosolowski, PhD:
Now, who stopped it? Was it the Medical Center?
Michael Fisch, MD:
The IRB or some—it just didn't fly.
Tacey Ann Rosolowski, PhD:
That in itself was an ethical lesson.
Michael Fisch, MD:
That didn't fly. It was a very puzzling to me and disappointing to this team. But then seeing the abstract come out and seeing my name in an abstract book in tiny little print, and then these doctors' names and then just "M. Fisch" in tiny print, I got such a thrill out of that. I was just—I just wanted to do more of that. Here's a project with a hypothesis, and we had to execute, and it turned into a piece of information that we were ready to share, and I just thought, "That's fantastic." So I became, basically, driven to want to do more research. And then I got involved with Dr. Farr with some other projects. He would counsel me and just talk with me and inspire me, and I did a—maybe the next summer, stayed over in Charlottesville for the summer and was involved with a chart review study.
Tacey Ann Rosolowski, PhD:
Now, was this in medical school or still undergrad?
Michael Fisch, MD:
I think this is late undergrad. I'm trying to think. This might be, like, summer after my senior year.
Tacey Ann Rosolowski, PhD:
Okay. So just prior.
Michael Fisch, MD:
Or maybe right around then, yeah. And did a chart review on looking at risk factors for pneumococcal bacteremia, so that was fascinating, like looking at all these charts, talking to Dr. Farr about just all the concepts that go in with a project like that, the way you set up a project like that. And I remember after going through many, many charts over maybe a week and then writing down which people had the bacteremia, and I think I had written the names of the organism but not like pneumococcus pneumoniae or strep pneumonia. I think I only wrote like one part of that, like strep or whatever, and I remember after doing all these charts, he's like, "You're going to need both parts of this organism." So I thought, "Oh-oh. Okay." And, oh, my gosh, that was a bunch of charts to go through again. So I learned some things the hard way, but just being around that was a lot of fun.
Recommended Citation
Fisch, Michael J. MD, MPH and Rosolowski, Tacey A. PhD, "Chapter 04: Early Research Experiences Leads from Infectious Diseases to Hematology/Oncology" (2015). Interview Chapters. 827.
https://openworks.mdanderson.org/mchv_interviewchapters/827
Conditions Governing Access
Open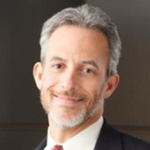 COinS