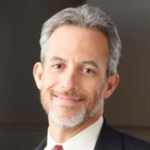 Title
Chapter 06: Entering the New Field of Symptom Experience
Description
In this chapter, Dr. Fisch explains how his career path evolved once he decided, during the second year of his fellowship, to focus on symptom experience. He was involved in a research project on cisplatin adducts when he decided to focus on quality of life research and realized he needed additional training to work in this new field. He took another fellowship in general internal medicine and worked with Dr. Robert Diddis, who advised him to do a Masters in Public Health (Indiana University, Bloomington, Indiana; MPH conferred in 1997). He explains how this training benefited his approach to quality of life problems.
Identifier
FischMJ_01_20150205_C06
Publication Date
2-5-2015
Topics Covered
The Researcher; The Researcher; Professional Path; Inspirations to Practice Science/Medicine; Influences from People and Life Experiences; Understanding Cancer, the History of Science, Cancer Research; The History of Health Care, Patient Care
Transcript
Tacey Ann Rosolowski, PhD:
So you made the decision to do the fellowship in hematology and oncology and general internal medicine, so tell me about that shift from the residency to the fellowship.
Michael Fisch, MD:
So when I was interviewing for fellowships, I think I looked at Duke and University of North Carolina, and I even interviewed at the Food and Drug Administration. Then one of my colleagues, a guy named Steve Stevenson [phonetic], he said, "Well, I'm going to look at Indiana University." We'd heard good things about Indiana University because Dr. Lawrence Einhorn was very famous at that time for having developed a curative regimen for testicular cancer, so he was sort of a legend even—this is sort of the pinnacle of his sort of stature as a groundbreaking oncologist and was making Indiana University famous for that series of work. And one of my attendings, a guy named Mark Stewart at UVA, had trained with them at IU and was part of that sort of alumnus family and had spoken highly. So I decided to go with Steve just to look at it. I couldn't imagine that my wife would ever want to be in Indiana. It was too far from home. It seemed implausible. But I thought, you know, it'd be a good experience for me to go out there and just round out my look, and so I tagged along with Steve at the last moment and ended up interviewing with them. You know, I think when I first got there, I think they thought I was a patient. I think they were giving me patient forms, and I don't think they understood why I was there at first. But we came to tell them I was there to interview, and they let me interview. Then I loved it after I talked to the chairman. It wasn't Dr. Einhorn who was the chairman. It was another hematologist who was well known. But I loved it, and I called my wife and said, "You know, you've got to come to Indianapolis. This is awesome." She was a cardio transplant coordinator, so she could hardly just up and fly to Indianapolis to look at it right then. But I decided, "This is great. I want to come here," and that turned out to be a really good decision. It was a great place to get trained, and had wonderful mentors there. It was one of those experiences where I couldn't figure out in real time, it wasn't obvious to me, but all these people who were around me then were extremely talented and were on their way to becoming extremely well known; they just weren't well known to me at the time. They were just kind of like these are just your family, these are just the dudes who are training you. (laughs) But a whole set of them, they were talented and became known for their extraordinary talent. So a whole set of people had exceptional careers. When you look back, it's like you see in sports sometimes, you're like, you know, those guys in high school, they all became pros. That was quite a concoction of people. You just couldn't tell at the time. They seemed ordinary then, but they were really extraordinary people, and I had that feeling of appreciation as the years have gone by for just who I was around during that training.
Tacey Ann Rosolowski, PhD:
So how did that training change you?
Michael Fisch, MD:
Well, how did it change me? The main thing that it changed me, I became interested in the things that happen to cancer patients that we weren't talking about. So I remember thinking in my continuity clinic at the V.A. Hospital, a fellows clinic, that I'm spending all my time thinking about these treatment decisions, like this man has colon cancer and he's already been treated with this, and now what should we do with the next treatment. Or what are the most recent studies that inform me about how to treat lung cancer? So I was thinking about that, reading about that. In case conferences, we were all debating and learning about those things. But then in the course of a clinic day, there would be one or two or three times when any of that mattered, and all the rest of the things that were happening, I hadn't been thinking about, didn't have articles to read, and nobody was talking about. And I thought in the interstition of care are a million questions that totally matter that nobody is talking about.
Tacey Ann Rosolowski, PhD:
Such as?
Michael Fisch, MD:
So one example would be this one man with colon cancer who had been on a clinical trial for advanced cancer, and he had progressed, and I think he was on Hospice at this point, but he was still coming to the V.A. and seeing me in follow-up. And I'm getting ready to see him, and his wife and his sister sort of confront me in the hallway before I step in the room, and the sister says, "His Hospice nurse wanted us to ask you about this." She has a piece of paper, and the word "Paxil" is written on it. I looked at it and I said, "Oh, I know what that is. That's an antidepressant. Do you think he's depressed?" "Oh, absolutely. He's totally depressed." I said, "Okay. I'll talk to him about that." So I talked to him and I said, "Your family is really concerned that you're depressed. Are you depressed?" He said, "No." And I asked him to tell me a little bit about, you know, "Take me through your day and what sort of things are you doing." He's like, "Well, I like to go upstairs and work on the computer, and I like to be a little bit by myself, and that's how I feel most comfortable at the moment." And I thought, "I don't think I can solve this with a prescription or a pill. I don't think he's really depressed." But the sister and the wife are like, "No, he's depressed." I thought, "Well, I don't know how to go forward from here." (laughs) So I went and asked my attending physician who was staffing clinic, who was the director of the Cancer Center, Steve Williams [phonetic], wonderful, wise oncologist. Talked to Dr. Williams about this, he comes and talks to the patient, goes through some of the same things. We go back out of the room. I'm like, "Dr. Williams, do you think he's depressed?" He's like, "I don't know. We should call Psych. Call Psych." All right. So consult the psychiatry team, keep going and seeing the other patients in clinic so I don't get too far behind. Psychiatrist comes down, spends it seems like forever in the room talking to the patient and family, and then we come back. "Okay. So do you think he's depressed?' "I don't know. We could give him an antidepressant, I guess." I'm like, "That's where we started. Nobody knows? Does nobody know whether somebody's depressed or not? Is there no way to know?" Then you look up the literature about that, started to read about it, and then I presented it at a case conference with all these famous and brilliant experienced faculty. Their attitudes and opinions about this were all over the map, ranging from, "This is not really our job. If I think they might be depressed, I get Psych and Psych just sort of takes the ball and runs with it," to Dr. Einhorn, who said, "You know, I think that Lilly, when they studied Gemcitabine," a chemotherapy agent for the treatment of pancreatic cancer, "compared to 5-FU," another chemo agent, "that was an unfair fight. They should have squared Gemcitabine up against a different Lilly drug, Prozac. That would have been a fairer fight." So I thought, "Well, that's a striking comment." But they didn't seem to know, but it seemed to matter. And the literature was very underdeveloped. I was underwhelmed with what anybody seemed to know about that, and so I thought, "You know, I'm going to get into that stuff." I was also interested when I did my bone marrow transplant rotations, we had way too much bone marrow transplant rotation. We were like slave laborers, and the inpatient part of it was a lot of service. But in Transplant, I became really fascinated with how well informed the people who were getting transplants were about what their disease was, what Transplant's goals were, what the data was, I mean just their general sense of what was happening, and I was mostly taken aback about how poorly informed they were, even though they were smart. It's not like they were uninformable. They were just often, seeming to me, uninformed. Then I was trying to figure out is it because nobody's trying to tell them anything or because they're telling them in ways they don't understand, or is it because they're telling them in ways they could understand, but they choose not to understand it. It was sort of complicated. I put together a project about informed consent and how it affected people's sort of reactions, their emotions. In our project, we kind of figured out in my project that information had a dampening effect on emotions, that it tended to trim off the edges, make people who are very at ease and confident feel less confident and people who are very ill at ease and out of sorts feel less out of sorts. So information had a dampening effect. That seemed to be the result of the project. But the cool thing about that was I was curious, I had a question, I wrote a small grant, and I got like a $5,000 grant to do that informed consent preferences project, and, again, that was like the same feeling I got when I first saw my name in microprint in an abstract in an infectious disease meeting, and that is the thrill of getting a grant. Somebody's giving me money to address a question that I laid out, why this is a good question. Then I get to put together a team and spend some money to make it all happen, and then I get to travel to a meeting to present it, and all that stuff. But, again, that was not like the biology of leukemia cells and how to conquer them. This is about the experience of bone marrow transplant patients, and I was interested in the experience of a solid tumor patient with respect to depression, and their family's experience about their depression. So this was the symptom experience in patient and family events in the midst of cancer care. I became super interested, so I decided during fellowship, "That's what's my fascination." My job is to understand cancer and apply that knowledge, but what I could create is hypotheses and collecting data that inform this patient experience, this patient and family experience piece, and symptom research is what I wanted to do.
Tacey Ann Rosolowski, PhD:
So I was actually confused. (laughs) Now, did you continue with your hematology research? Because it seems like there was sort of [unclear].
Michael Fisch, MD:
So I was doing hem/onc fellowship, but I became interested again in research, which would seem like bone marrow transplant research, but it's not really about the transplant or about the disease, but people.
Tacey Ann Rosolowski, PhD:
So your focus really shifted during that period.
Michael Fisch, MD:
So I started to get interested in that, and then I decided, "Well, I want to have an academic career and I want to be a clinical researcher." I had the sense in my second year—after the first year of fellowship, I did this, started this informed consent project in Transplant, and the rest of it, it was just unbelievably hard work, I mean just clinically fully subscribed. In the second year and third year, you had some time to work on some research projects. It was expected that that would be part of your fellowship. So you had to sort of identify what you were going to do, and I was going to go into George Sledge's lab and work with nude mice, injecting nude mice with different tumors. George was an amazing clinician and also had his lab where he was doing these kind of experiments, so he was just a tremendous role model for a physician who was a clinical researcher, clinical trialist, but also a lab researcher. He was sort of a Renaissance man, you know, amazing guy, and so fun to work with him clinic, I thought it would be great to work with him in a lab. In fact, we'd also published with him another project on cisplatin adducts, and that was a project where I basically got involved with a project in progress and had a chance to learn it and write it up and had another thrill of writing that up. But I didn't conceptualize it and I didn't do the experiments, but I just got involved in flow. But I was working with Dr. Sledge and Einhorn on that, and so I was geared up to—I was willing to work endlessly in the clinic and then put even more time into these other projects. So I had a lot of "want to." Like many people in this field of medicine at any level, and certainly in hem/onc, are full of people with sort of a freakish desire to work towards the craft. No different than in sports, right? You talk to professional athletes, and it's not like they're not freakishly interested in trying to get good at what they do. They'll say they shot a thousand free throws in a summer or whatever, or a certain number per day, and it's like, wow, that's crazy. But these are crazy things that people in this sector will do to try to achieve things.
Tacey Ann Rosolowski, PhD:
Well, it's also asking speculative questions, too, though, which seems something that's a little different in the cancer field. I mean the "what if" questions.
Michael Fisch, MD:
Right.
Tacey Ann Rosolowski, PhD:
I mean, in sports, it's like, well, what if I could bat whatever, but in cancer, it's like what if you do something entirely new.
Michael Fisch, MD:
Yes. You could try things that are really unusual or things that would say, "Let me tell you why that won't work." But anyway, I was going to go into Dr. Sledge's lab, but then I decided I wanted to do a clinical research and I wanted to do it in this other realm of sort of patient-related stuff. Quality-of-life stuff is what the label was. I want to do quality-of-life-type research. And I sort of realized that I wasn't going to be able to do that just because I sort of self-declared that was going to be my expertise. My mentors had become expert by just being who they are and just doing experiments, but I sort of realized that my pathway couldn't be the same as theirs. The world was changing so that it seemed like you'd have to get additional training to be able to do what they do, even though they didn't get trained, but I would have to get trained. I couldn't reproduce their path. So one thing I did is I went to Dr. Sledge and I told him I wanted to learn more about quality of life and asked for permission to basically take this other fellowship and work on this master's degree. And he was wonderful and gracious, and he's still a great mentor. But I remember him saying, "You know, that's great. Pursue that. But, you know, Mike, you're never going to cure cancer doing that," and he was right. I have not cured cancer and I'm not on my way to curing cancer. But that was sort of what everybody was trying to do, so it was sort of like declaring that I'm not even going to try to do what everybody seemed to be wanting to do. I'm never going to cure cancer doing that. You know, think about MD Anderson. The mission of MD Anderson is to eliminate cancer in Texas and the nation and the world. That is a big, bold, wonderful statement that drives this place, and I'm very proud of it, but it doesn't have any notion of the person.
Tacey Ann Rosolowski, PhD:
Mm-hmm. Exactly.
Michael Fisch, MD:
You eliminate cancer in Texas, the nation, and the world. You're never going to cure cancer doing what I do.
Tacey Ann Rosolowski, PhD:
How do you reduce the suffering of people before that happens?
Michael Fisch, MD:
Yeah. That's not part of that statement. You have to decide that you're going to fold that in, but it's not sort of inherent to that statement. So he was very gracious about that, but I wasn't even sure what needed to be done. I talked to some people in hem/onc, and they said, "You know, if you want to learn how to be a clinical trialist, you might want to talk to Bob Dittus. He was the head of General Internal Medicine at the Regenstrief Institute, which is associated with the Wishard Hospital, which is right in the same complex at IU. There was IU University Hospitals in Indiana, in Indianapolis, the Wishard Hospital's like the public safety net system, and then the V.A. Hospital. So there's basically three different health systems in one little complex.
Tacey Ann Rosolowski, PhD:
Can I ask you a question? Was there a name for what you wanted to do at the time? Or was this really—
Michael Fisch, MD:
Quality-of-life stuff.
Tacey Ann Rosolowski, PhD:
Right. But, I mean, had it been formalized as a field?
Michael Fisch, MD:
No.
Tacey Ann Rosolowski, PhD:
Which is the problem.
Michael Fisch, MD:
There's no field. So it didn't make any sense.
Tacey Ann Rosolowski, PhD:
Yeah, right.
Michael Fisch, MD:
You're never going to cure cancer doing that. What are you talking about?
Tacey Ann Rosolowski, PhD:
Well, right. But, I mean, that's sort of the systemic problem. You were working with a paradigm nobody else—I mean—
Michael Fisch, MD:
Yeah, [unclear].
Tacey Ann Rosolowski, PhD:
You didn't even really know. You were saying, the way you started it earlier, "I was interested in questions that nobody was talking about, the issues that nobody was talking about."
Michael Fisch, MD:
Right. And maybe there were people talking about it, but they weren't these kind of people. There weren't oncologists talking about it. You could read an occasional article. It's not like the phrase "quality of life" didn't exist. There were some quality-of-life stuff, but it was very nascent and not well formulated, and there were not role models in oncology who were like the quality-of-life oncologist people. I mean, I didn't know who those people would be. But when I wanted to become a trialist and learn more about this, they sent me to Dr. Dittus, and he started to describe, "Yes, you can come and you'll do a general medicine fellowship, you'll get a master's in public health, you're learn biostatistics and epidemiology, clinical decision-making. You'll be taking some courses in Bloomington. You'll have to drive to Bloomington. You'll take some stuff here in the Regenstrief Institute. We'll get you involved with research projects." So that was going to take two years, so it would overlap my third year of fellowship, and then I'd have to stay one additional year to finish that thing. But then the way he described it, that wouldn't be over. It's like then you'd be just barely read to learn. I mean, that just sort of gets your hand stamped, but you're going to need to be mentored in it. So he was describing a whole pathway that was, like, beyond my scope. Like I kind of thought that maybe there'd be a class to take, you know, a series of seminars, but two years, another degree, and then just a whole other pathway to launch into this, I was shocked, I mean truly shocked. But I said, "Okay, let's do that." (laughs) It was a long rabbit hole, but I thought, "If that's the rabbit hole, let's do that. Let's go there." So, you know, I did that. I started to work on that master's while I was still in fellowship and then stayed an additional year, kept my clinic, basically just did four years of fellowship for the price of—well, they found another little stipend, so they could at least pay me my fellowship salary a little bit longer, and I did all that.
Tacey Ann Rosolowski, PhD:
So you got your master's in public health in'97.
Michael Fisch, MD:
Yeah. So instead of being a fellow from '93 to '96, I was there from '93 to '97, got that MPH. But that was not a path that many people were doing. That was not like, "Who here wants to do clinical research and get a master's?" Now that's part of the menu of options. That's part of what people knew. At that time, that was, like, made up. We just sort of made it up by accidentally finding somebody who felt that was what you needed to do and then doing it.
Tacey Ann Rosolowski, PhD:
Well, you were lucky.
Michael Fisch, MD:
I was lucky. I have many, many people to be grateful towards and lots of just good fortune, but I got lucky enough to sort of put that investment of thinking, because the background, particularly behavioral change theory, some of the conceptual stuff about basically health education-type stuff and behavioral change work in the biostats, you needed time to just wax with that and spend figuring it out and taking courses that taught me how to use Stata, one of the statistical programs that would enable me to function a little bit the rest of my career in the world of statistics. I mean, it's just hard to learn that little bits at a time. You need to sort of invest and get up to speed at a certain level.
Recommended Citation
Fisch, Michael J. MD, MPH and Rosolowski, Tacey A. PhD, "Chapter 06: Entering the New Field of Symptom Experience" (2015). Interview Chapters. 829.
https://openworks.mdanderson.org/mchv_interviewchapters/829
Conditions Governing Access
Open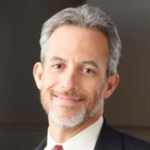 COinS