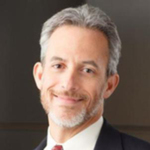 Title
Chapter 13: The Community Clinical Oncology Program (CCOP)
Description
In this segment, Dr. Fisch talks about the history of the Community Clinical Oncology Program (CCOP). (He has served as Medical Director since 2004.) He notes NCI involvement providing funds for community based initiatives and explains the purpose: to develop clinical trials linked to the community contexts where eighty percent of patients are treated. He characterizes MD Anderson's reputation as a "solution shop" driving treatment, with the CCOP's different approach to treatment and research, including that community practice has something to teach about treatment.
He then notes that, as Medical Director, he served as a facilitator and broker for trials. He talks about how CCOP trials and research worked at MD Anderson, including how biases against randomized trials worked into the planning process, with efficacy trials conducted with MD Anderson patients and Phase 3 trials conducted in the community. He gives an example.
Identifier
FischMJ_02_20150213_C13
Publication Date
2-13-2015
Topics Covered
Building the Institution; The Researcher; The Clinician; Building/Transforming the Institution; Multi-disciplinary Approaches; Growth and/or Change; Understanding Cancer, the History of Science, Cancer Research; The History of Health Care, Patient Care; Research, Care, and Education; Beyond the Institution; MD Anderson Culture; The MD Anderson Brand, Reputation
Transcript
Tacey Ann Rosolowski, PhD:
You know, we had talked at the beginning about how we were going to focus on your research today, but given what you've been saying about medical oncology, maybe it would be better, since you've set that context, to talk about the creation of the department here. Would that make sense?
Michael Fisch, MD:
Sure.
Tacey Ann Rosolowski, PhD:
Because I have a feeling that—well, I will let you tell the story. (laughs) So as I understand, the department was formally created in 2008, but it grew out of, if I'm correct, the Community Clinical Oncology Program. Is that correct?
Michael Fisch, MD:
Right.
Tacey Ann Rosolowski, PhD:
And you were medical director of that, just so I have the note on the recorder, from 2004 until the present.
Michael Fisch, MD:
Right.
Tacey Ann Rosolowski, PhD:
Okay. So tell me about that Clinical Oncology Program and then how it gave rise to—
Michael Fisch, MD:
Yeah, so that program is one way to tell the whole story of how these things come together, symptom management and general oncology and the discipline of oncology, to the extent that this is a program funded by the National Cancer Institute. I think the program dates back to, say, probably 1983, I believe. MD Anderson has had a grant with that program that began in 1987, and then I was intersecting with it really after I first got here. I interviewed with Roger Winn, who was the head of the CCOP. When I interviewed—
Tacey Ann Rosolowski, PhD:
CCOP?
Michael Fisch, MD:
Yeah. He was the P.I. of this program.
Tacey Ann Rosolowski, PhD:
Oh, that's the Community Clinical Oncology—okay.
Michael Fisch, MD:
—that MD Anderson had had since 1987. So when I talked to Dr. Winn in the HMB Building, where my initial offices were and where the CCOP was, I was interested in that because it is a venue for clinical trials research that's a multi-site research, and the whole idea is to connect academic centers that are kind of like the hubs, the research bases, to the spokes that are community practicing sites, oncologists in the rest of the world. And that's where 80 percent of the care is delivered in the rest of the world. So if you want to have innovations that are meaningful and start to apply to patients in the world at large, you have to have some connection to them. So it wasn't really how MD Anderson was scoring its points as an institution. We were more like a solution shop where people from all over the world would come to the solution shop for highly specialized care and special equipment and techniques to get the best results. That was the attraction. But the question would be what about people who don't want to come here, or should we only influence those who are willing to come to the solution shop. Is there anything that we could do to learn how to disseminate some ideas to the rest of the world, and maybe there are certain things that are good ideas in the community setting in the first place, that they don't necessarily—aren't the same sort of things you do in a solution shop, but there would be innovations that begin and progress that were specifically tailored to community practice, which makes the most sense. What makes the least sense is to try to put together ideas and programs of care that really only work in a solution shop and make the mistake of trying to do them in settings where that's not a good idea. (laughs) So anyway, there's the Community Clinical Oncology Program, and at MD Anderson it was directed towards treatment trials, you know, new ways of treating this or that. Many times rarer disease would be what MD Anderson faculty might be interested in studying in the community, because even here there's not enough patients to study what you want. What would happen here is if you wanted to study a new way of giving 5-Fluorouracil and radiation to rectal cancer patients, you've got enough rectal cancer patients here, you get together with your group, you decide how you want to do it, you do it a certain number of patients, you present it, it becomes the MD Anderson experience, the MD Anderson way, the MD Anderson data, what we look at, what we're doing. They'd wonder, "Ah, that's MD Anderson, where they selected patients at their own solution shop. I'm not sure what that means to us." But you could do that and publish papers and make a career and get tenure until the end of time here, and you can do that for all the diseases for which you had enough patients, but if you're studying a rarer disease, I don't want to make something up, but peripheral T-cell lymphomas or something where it's a little tough to get even enough patients here, you might think, "Well, those patients, there's a lot of them out there. They're not all coming here. So maybe if we had a trial where we would enroll the ones here and the ones there, we would learn things faster." So we like to go to the community oncologists and try to get them to participate in those kind of studies.
Tacey Ann Rosolowski, PhD:
So what were some of the studies that you first did, and were you conducting the studies yourself through this group—
Michael Fisch, MD:
Right, right.
Tacey Ann Rosolowski, PhD:
—or administering other people? How did that work?
Michael Fisch, MD:
Right. So I was really a facilitator of that stuff, so I guess my special angle was I felt identified as an oncologist and really sort of understood what oncologists were trying to do and had a license to think broadly in oncology, being a general oncologist, not just somebody who came out of one disease area. But I wasn't the guy who was going to be creative across all diseases, so my job was to sort of be a broker for trials. So I would be trying to help my colleagues in different departments understand what the CCOP was, how the network worked, the terms of doing research in this setting, what we could and couldn't do, and then find trials and implement them. So I would sort of connect the dots between our G.U. medical oncologists and the community doctors. So an example would be maybe our G.U. medical oncologists were figuring out that they could combine a radio nucleotide like strontium for patients with bone metastases in prostate cancer with chemotherapy, whereas maybe the world at large thought that that would be impossible or too toxic and were struggling enough to figure out where they could safely give strontium ever, like where would strontium's role ever be, how do they figure out how and when to use it. But in our experience here, they'd figured out how to safely use strontium in chemotherapy, felt like the results were pretty good, and so would want to formulate a clinical trial of chemotherapy, with or without strontium, in prostate cancer. And maybe here they would think, "I don't want to randomly assign patients here, because we think patients don't come here to be randomly assigned." That's a concern, right? They come here because the doctors know what the leading edge is, and they say, "I want the leading edge. Don't randomly assign me to the leading edge that you're hopeful about versus conventional care. If I wanted conventional care, I'd go to the community and get conventional care. I don't want to have you play games with me in some random assignment." So there's some perceived barriers to random trials here. So people like to do essentially what's called Phase 2 trials, efficacy trials, where they would look at the new innovation and just enroll a series of people in a new thing and say, "This is the standard of care, this is an acceptable new way of doing things, and we won't randomly assign you, but will just collect data on how this goes for you. So that was appealing. So they would do the Phase 2 work here, say this is feasible, this is promising. But then that doesn't change practice because they don't know if it's better than standard of care. Say, "Okay, now we'd like you to enroll your patients." And the sell in the community would be, "We could just give you chemotherapy or we could give you strontium alone, but there's some promising data from MD Anderson that these things can be combined. But we're not sure if it's better or if its worse, so would you be interested in enrolling in a trial but where we would randomly assign you to the combination versus just chemotherapy like this?" So the value proposition for the random assignment of the possibility of a new, promising, but not proven to be better treatment, where the oncologist and maybe the patients are in equipoise around which is really the best thing, that would be the whole idea.
Tacey Ann Rosolowski, PhD:
Interesting.
Michael Fisch, MD:
So that would be an example. Or taking a patient with advanced pancreatic cancer and saying, "We're going to give you chemotherapy plus Celebrex versus chemotherapy alone to see if Celebrex would help you have fewer symptoms from the chemotherapy." It may be also better results. There might be plausible reasons why it might even work better. There's plausible reasons to think it could just add toxicities, too, or side effects or problems. So you do those kind of trials. So I'm trying to find faculty who are interested, trying to connect them to this, and then also trying to help the community oncologists, first of all, understand what are they seeing, what are they interested in, how are they treating their patients, what are their viewpoints about these ideas, and they have strong views that strontium can't be given or we can't get it paid for, or we can't find the nuclear medicine experts to collect the data to help us conduct the trial, you know, you have to figure out how they function. Sometimes the way we can function at our own solution shop and the way we team up with different disciplines is quite a bit different than every community where they're not vertically integrated and it's just a different story, and it's sometimes a story that you can't understand unless to go listen to them and talk to the ideas that you have and work through all that.
Recommended Citation
Fisch, Michael J. MD, MPH and Rosolowski, Tacey A. PhD, "Chapter 13: The Community Clinical Oncology Program (CCOP)" (2015). Interview Chapters. 836.
https://openworks.mdanderson.org/mchv_interviewchapters/836
Conditions Governing Access
Open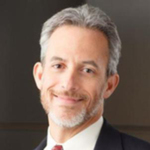 COinS