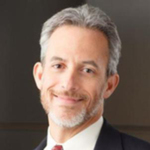 Title
Chapter 14: The Community Clinical Oncology Program (CCOP); Transitioning to Research in Cancer Control and Prevention
Description
In this segment, Dr. Fisch explains how research conducted via the CCOP transitioned from a focus on treatments to a focus on prevention, cancer control, and symptom management.
He first talks about his role as a facilitator setting structures for research collaborations. He notes that community settings offered a comprehensive view of patients, driving his own interest in symptom management. He talks about the overlap of different specialties whose borders are all debated. He illustrates with the example of pain management.
Next he sketches the factors that led to his decision to "sunset" the treatment focused trials. He was partnering with Dr. Blyer, who shared his vision. The NCI was also requiring that more research focus in these areas. Many regional research groups were putting together trials focused on prevention and control.
Identifier
FischMJ_02_20150213_C14
Publication Date
2-13-2015
Topics Covered
Building the Institution; The Researcher; The Clinician; Building/Transforming the Institution; Multi-disciplinary Approaches; Growth and/or Change; Understanding Cancer, the History of Science, Cancer Research; The History of Health Care, Patient Care; Research, Care, and Education; Beyond the Institution
Transcript
Michael Fisch, MD:
So, anyway, my job was to facilitate across these things, and this was also where the marriage—you know, it's a broad spectrum of conditions, right? The people in the community are seeing a case mix, so I needed to understand the case mix and then relate to various other departments here. But the people in the community are also highly interested in the experience of their patients, so they will say things like, "A lot of our patients getting aromatase inhibitors are getting muscle aches. Can we come up with a trial for that?" which is much tougher. I always found it much tougher to hear what the community wanted, what they're experiencing, and go try to solve their problem versus to tackle the things that we were already interested in or take solutions we already had and say, "Try that." (laughs) Again, it's much easier. It's much easier to try to ask people to do what you already have made. It's like, I don't know, you make a burger, you say, "Would you like to go sell those?" versus people who say they want certain kinds of dishes made a certain kind of way.
Tacey Ann Rosolowski, PhD:
Sure. Project [unclear].
Michael Fisch, MD:
Sometimes you don't have the ingredients, you've never cooked it before, you don't know where you'd get those ingredients. Anyway, so we've had both kinds of experience.
Tacey Ann Rosolowski, PhD:
Sometimes people don't even know the cuisine. I mean, it sounds like that's a totally different [unclear].
Michael Fisch, MD:
That's right, they don't even understand the basis of the question. They may not even believe it, you know. "I don't think those muscle aches are really from the aromatase inhibitors. Maybe they are, but I think a lot of these women have arthritis." So the biology is not clear. But this sort of comprehensive view of people, that they are looking for the best treatment for their cancer, they are sometimes puzzled about how to attribute problems they have. Is this due to my treatment? Is this due to the cancer? Is this due to some other condition? So attribution is confusing, and therein lies, I think, one reason why all these terms come up. What's supportive oncology? What's palliative care? What's symptom management? Maybe you think supportive oncology is things you do to mitigate the toxicities of cancer treatment. It's more toxicity oriented, where maybe you think symptom management is managing the symptoms due to the cancer, and maybe palliative care involves toxicity management, management of symptoms due to cancer, involves physical and psychological things, involves multidisciplinary comprehensive care and some other things too. So these things are all related. But imagine a Venn diagram. Each bubble is highly debated. All the turf is being highly debated, both in those sort of conceptual ways around attribution of the problem, but also in discipline ways, right? So that's another issue. And sort of the story of my coming to MD Anderson in the Critical Care and Anesthesia Division was that cancer pain is cancer pain, but there's anesthesia-based cancer pain management and then there's medical-based cancer pain management, and different ways of tackling the problem, different assessment paradigms, and sometimes turf wars, in a sense. So the turf wars can be by attribution of the problem or by discipline. So it all gets sort of enmeshed.
Tacey Ann Rosolowski, PhD:
So tell me about the evolution of the story of the Community Clinical Oncology Program. It sounds like it began with some looks at agents, but did it eventually broaden to encompass these quality-of-life or symptom-management issues?
Michael Fisch, MD:
Yes.
Tacey Ann Rosolowski, PhD:
And what was that? Because that sounds like a culture shift.
Michael Fisch, MD:
Yes. Yeah, there was a culture shift, and it was really a strategic move. So it seemed to me early on as I was working with Dr. Blyer, who's a pediatric oncologist and an expert in adolescent and young adult issues, but that was a very marginal part of MD Anderson and the community oncology. In fact, we're in the wrong crowd. Our constituents in the community were adult oncologists. Adult and pediatric oncologists are not roaming around together. They exist in separate universes. They don't talk to each other very often. You're either a pediatrician and you care for kids, or you're not, and very few people are med-peds trained, right? So the program is mostly adult oncologists and they may see some pediatric survivors or somebody who's eighteen years old who has Hodgkin's disease, and we could argue about which office they enter. There's all those issues. But Dr. Blyer was a wonderful, effective oncologist and leader, but his content expertise was just a little askew of what was really the main place that these things could go. So I was a good partner for him towards the end of his career here. But then once it was my job to have a vision for the CCOP, my vision was that we would start to deemphasize the treatment trials and start to expand the work that we're doing in cancer control and prevention and particularly in symptom management. That was sort of like a mandatory part of the program, so to speak, for the community oncologists. When the community oncologists received their own grants from the NCI, they would say, "We will enroll a certain number of patients on treatment trials," and then the NCI required that they had a certain proportion of patients on cancer control trials, too, so they didn't have the option of just saying, "We're not really into that stuff and we're not going to do it. We're just going to put our patients on treatment trials." That wasn't an option. But many times they had trouble finding the supportive care, cancer control-type trials that would give them the credits that they had to produce; that is, enrollments on trials that were required. They had trouble finding good trials for that. There's more of an opportunity to try to craft some of those trials and compete to have that research prioritized and get those research questions answered.
Tacey Ann Rosolowski, PhD:
Was that kind of avant-garde of the NCI to be interested and supporting that kind of research at that time?
Michael Fisch, MD:
I don't know how to answer that. I don't recall me being in the middle of that or really understanding how it all happened. So by the time I'm taking the lead of the CCOP around 2004, all that was part of the woodwork, so I wasn't sure how the woodwork got that way. I think it was a good idea, but how that idea emanated and took root, I don't really know. But I do know that it seemed to me that there were a number of cooperative groups, these other groups, putting together treatment trials, so there was ECOG and SWOG and SNABP and the NCCTG and the GOG, all these OGs, oncology groups are the OGs, whether it's Gynecologic Oncology Group, Southwest Oncology Group, Eastern Cooperative Oncology Group, all these big network groups where there would be five thousand or more total physicians in the network, large grant-funded groups, and they would have multiple committees, so they would have a Lymphoma Committee and a Brain Tumor Committee and a Sarcoma Committee and a Leukemia Committee, etc. They had all these tumor subtype committees. So for the few Cancer Center-based research bases, these were sort of multi-institutional. There might be twenty academic institutions and a number of community oncologists that are part of these bigger groups, and then MD Anderson, the University of Rochester, for a while the Moffitt Cancer Center, and the University of Pennsylvania and the University of Michigan. There were some cancer center-based research bases. But it seemed to me that the community oncology world did not need MD Anderson's Phase 2 trials in all these treatment areas, that there was plenty of good ideas bubbling up from these very big, mammoth groups that were really composites of other academic institutions. And MD Anderson was generally able to do a lot of the stuff they wanted to do here without us anyway, right, so MD Anderson didn't need us that much, and the world didn't need us that much on the treatment trial side. So I thought, "Why don't we go to where we're needed. Let's try to work on cancer control and try to find the rich resources for symptom management, cancer control-type things that are at MD Anderson, really smart people with good ideas, and see if that would be a good outlet." So I sort of basically sunsetted the treatment trial part of our portfolio, tried to continue to conduct the ongoing trials but not start any new ones, and then completely start new ones in just this cancer control realm and turned it in, and that turned out to be a pretty good idea, because that's where the NCI was going to go anyway. So we sort of started heading down exactly the path that became the only available path after a while. It seemed like an obvious point that became increasingly obvious as a good idea.
Recommended Citation
Fisch, Michael J. MD, MPH and Rosolowski, Tacey A. PhD, "Chapter 14: The Community Clinical Oncology Program (CCOP); Transitioning to Research in Cancer Control and Prevention" (2015). Interview Chapters. 837.
https://openworks.mdanderson.org/mchv_interviewchapters/837
Conditions Governing Access
Open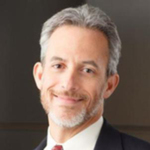 COinS