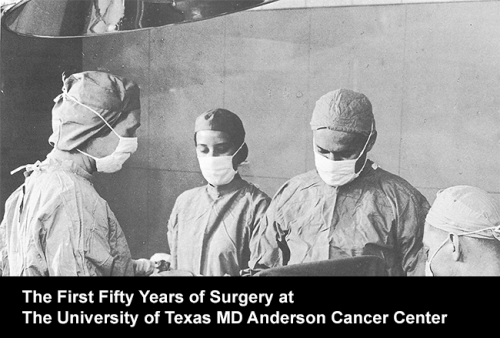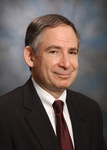 Title
Chapter 04: Research Into Gene Therapies and Immunotherapies, and Thoughts on the Research Culture of the Division
Description
Dr. Roth begins this chapter by discussing gene studies he initiated at MD Anderson, the first one focused on lung cancer and resistance to gene therapy (1986/'87). He notes this was pioneering work and he also discusses the need for the review boards set up to examine all such protocols at that time. He tells a story about the first patient injected with a retrovirus. He then talks about the progress made through this research, doubling the survival in Stage 3 lung cancer, with impact on the standard of care. Dr. Roth then observes that when he first arrived at MD Anderson, he saw an anti-research attitude among the more traditional surgeons, who believed that it was not possible to maintain clinical excellence and productivity while engaging in research. He expresses concerns that today's focus on clinical productivity will cause research to regress.
Identifier
RothJ_01_20190314_C04
Publication Date
3-14-2019
Publisher
The Historical Resources Center, The Research Medical Library, The University of Texas MD Anderson Cancer Center
Topics Covered
The Researcher; Discovery and Success; MD Anderson Impact; Professional Practice; The Professional at Work; MD Anderson in the Future
Creative Commons License


This work is licensed under a Creative Commons Attribution-Noncommercial-No Derivative Works 3.0 License.
Disciplines
History of Science, Technology, and Medicine | Oncology | Oral History | Surgery
Transcript
Charles Balch, MD:
Jack, I wonder if you would touch on—you were one of the first to do gene therapy studies at MD Anderson. Maybe you could go over all the hurdles you have to go through, because I remember the bureaucracy, the multiple layers that you had to go through in order to develop and approve protocol for one of the first gene therapy programs. I think Steve Rosenberg may have had this, but there were very few around the country.
Jack Roth, MD:
Well you're right, ours was the first in lung cancer.
Tacey A. Rosolowski, PhD:
Oh really?
Jack Roth, MD:
Yeah. And so gene therapy was thought as something that needed to be highly regulated.
Charles Balch, MD:
The best of the MD Anderson bureaucracy came out when Jack proposed this.
Jack Roth, MD:
Well to a large degree this was also centered around NIH. You remember French Anderson was the fellow who wanted to try to do gene therapy for the first time and there was so much resistance to this. There were the questions about is this ethical, actually putting new genes in a human.
Tacey A. Rosolowski, PhD:
What year was this?
Jack Roth, MD:
This was around 1986, '87, about the time that I came here. I think things were beginning to ramp up in terms of thinking about actually doing this clinically. So in order to meet these objections, French Anderson said well let's put together a new review committee that will look at all the scientific and ethical aspects of gene therapy. He named this the NIH Recombinant DNA Advisory Committee, which had the acronym RAC, which was very appropriate for his, RAC. This committee was to review every gene therapy protocol and give its approval. In addition to that we also had the institutional committees that were involved; Biosafety Committee, the IRB and so forth. Let me go into the concept of this: why do we want to do gene therapy in the first place? At the NIH and later on with our studies here, we had found that there were many molecular abnormalities, genetic abnormalities, mutations, in lung cancer, and that these mutations would release growth controls on the lung cancer cell. So we reasoned that if we could take and put in a normal gene that wasn't mutated into these cancer cells, then that would have a positive effect of killing the cancer cell. In fact that was the case, our experiment showed that very conclusively. If you take a tumor suppressor gene like the P53 [gene] that's mutated, it's defective in its function in lung cancer, you put in a normal one, the cancer cell would die. So the question is how do we get enough genes into the tumor, how can we deliver it? We first wanted to use viruses, and we used two different kinds of viruses; one was a retro virus, the other was an adenovirus. We put in the tumor suppressor gene and then we would inject these directly into the tumor, because we couldn't give them intravenously. There were antibodies to the viruses, we were worried about possible toxicity, so we thought we'd start off first, with intratumoral administration and see if we had an effect there. Our initial protocols were designed with a retrovirus, expressing the P53 tumor suppressor gene. And, I really have to look this up, back on all our details, but we had to go through the FDA first of all, to get this approved as an IND, investigational drug approval. The FDA approval of course was extremely expensive, it took months and months to get this. Then separately—we couldn't apply to both agencies at once, we had to do this all separately. We had to apply to the Recombinant DNA Advisory Committee and get their approval, and this was a very competitive area. There were lots of groups that were thinking about gene therapy and doing gene therapy, and I must say that there were people on this committee that just weren't very friendly to what we were doing. Dusty Miller was one of the folks, he just was really—of course, Dusty had his own company, his own gene therapy that he was trying to do and so he was very resistant to this.
Tacey A. Rosolowski, PhD:
Was it a competitive thing?
Jack Roth, MD:
Yes, it was very competitive, who was going to be the first.
Tacey A. Rosolowski, PhD:
Okay, so it was competitive, because I was just wondering you know, like what was in people's heads creating the resistance?
Jack Roth, MD:
Well I think part of it was that and part of it was what's going to happen. Are we opening a Pandora's box here? It's sort of the same discussion that's going on now with CRISPR gene editing in fetal tissue and so forth. Is this really --are we going to open up things that we can't control. You recall the whole recombinant DNA process was regulated earlier than that. This was years ago, probably the early 1980s, when recombinant DNA was coming out, there was an Asilomar conference that was done and this conference was done to set up series of regulations and guidelines and so forth, for handling recombinant DNA. So now we're talking about taking this recombinant DNA and putting it into patients. So this triggered—so it literally took us years to get it through the FDA.
Charles Balch, MD:
And then in context, this is pioneering work, nobody had done this before.
Jack Roth, MD:
It had never been done before.
Charles Balch, MD:
So you could imagine the hurdles.
Jack Roth, MD:
And how are we going to produce this, that was the other thing.
Tacey A. Rosolowski, PhD:
Let me just ask a question, a sort of meta question. So you wanted Dr. Roth to go through this, because is this an example of the administration putting up hurdles against pioneering work, I mean why?
Charles Balch, MD:
You want to be careful with the unknown, that you've addressed the unknown as much as possible. Then we get to the consent form to the patient --which it takes a special patient to volunteer. But this is exactly the kind of pioneering, innovative work that I supported from the very beginning. And I would say, I couldn't have survived in this environment of change without Mickey LeMaistre all along saying, this is what I want you to do and I'll support you, even though some people who are against the change are going to be in my office complaining about it.
Jack Roth, MD:
Well, these were federally-mandated. I mean I had no choice. If I'm going to do gene therapy, I have to go through this process. So we had it at the federal level, with the FDA and the RAC and then now we've got it at the institutional level with various biosafety committees, IRBs and so forth. So this literally took years, to get the protocol written and get the approvals for this.
Tacey A. Rosolowski, PhD:
What was your view of that, you know critical, thought it was a good idea?
Jack Roth, MD:
Critical. I thought it was a good idea. I didn't really think the bureaucracy needed to be at the level it was, particularly at the institution. The institution --since this is a new drug-- the institution has to hold the IND. So you've got an IND office here, which has its own set of regulations it's imposing on you, in addition to the federal regulations.
Charles Balch, MD:
It gets back to whether Jack's characteristics of persevering.
Jack Roth, MD:
Perseverance, yes, that's right.
Tacey A. Rosolowski, PhD:
So what was the outcome of this when you finally got underway with it?
Jack Roth, MD:
Well, we had to produce this material to give to patients. Now at the time, this is early 1990s—
Charles Balch, MD:
This would take a P3 facility to do this.
Jack Roth, MD:
Well, now this would take a GMP facility like they have for cell mediated therapies and bone marrow transplantation. We didn't have this at MD Anderson. We had it constructed, and so we made it in my laboratory.
Tacey A. Rosolowski, PhD:
Oh really?
Charles Balch, MD:
Just to show you this is reverse laminar flow, there's very sophisticated and expensive technology just to create the material that didn't exist at MD Anderson.
Jack Roth, MD:
But you know, doing this in a research laboratory is really a challenge. We have to grow the virus there, we have to harvest it, we have to purify it and then we have to give it to the patients. Fortunately, I had great collaborators in Radiology and Interventional Radiology. We just recruited some interventional radiologists and so they were able to take this material, visualize the tumor on CT and actually inject it directly. They were fantastic collaborators, really eager to do this and no problems at all. So we would grow the material in our laboratory. We would get it to the patient. We had our own research nurse team that was looking at this and we did the trials. We had to inject this in the operating room, and I remember the first patient we injected. One of my colleagues from the next operating room came in just kind of incensed, "You've got a virus in here, I'm operating on a patient in another room, you shouldn't be doing this!" And so we assured him that with the air flow and with the way the rooms were isolated, and the fact that this was a replication incompetent virus, it couldn't divide, it couldn't really infect other patients. There were incredible challenges, but we finished the clinical trial and we actually saw some responses with this and were able to document the virus getting into the tumor, getting expressed the first time. The publication was in Nature Medicine, a very high profile journal, high impact journal. I'm trying to remember the date of that, I'm thinking 1985 or '86. You can look it up, you have my CV probably, you can look it up on there.
Charles Balch, MD:
[01:010:29] And then where are we today? That was the first start. [01:010:33]
Jack Roth, MD:
[01:10:33 Well, that was the beginning and of course now, gene therapy is being used in multiple areas. It's been approved by the FDA for several indications. For cancer, it's been most useful for the CAR-T cells.
Charles Balch, MD:
Which is a big program here at MD Anderson.
Jack Roth, MD:
A big program here at MD Anderson.
Charles Balch, MD:
This was pioneering work.
Jack Roth, MD:
Yeah, this was the first time. We were injecting it, as I said, directly into the tumors, but the key thing with cancer is you want to give it systemically so it's able to go to all organs and eradicate metastases at any site. It's just been in the last 15 years or so that we've been able to develop a systemic gene therapy that we can give. These are nanovesicles, lipid particles that contain the gene, and we've been able to do a couple of clinical trials in this as well. Again, this was all based on the work that we had done previously. It wouldn't have been possible without getting all this infrastructure in place, not only in our laboratory but throughout the institution.
Tacey A. Rosolowski, PhD:
And the collaborative relationships obviously, yeah, yeah.
Charles Balch, MD:
Jack, let me go back to the training program, besides the 18 months of thoracic, six months of cardiac. The fellows that you brought, did they do research training as part of this, and did that take a third year?
Jack Roth, MD:
At the time we did not have—
Charles Balch, MD:
How did you arrange this?
Jack Roth, MD:
We didn't have a mandatory research program. What we did was we got a T32 training grant from NCI, and this would have individuals either interested or training in thoracic surgery, to be able to spend one or two years doing research before going back into their training program. That T32 supported this and we were able to train a number of individuals. Lou Lanza, I remember was one, Steve Yang, do you remember Steve Yang?
Charles Balch, MD:
Yes. He's at Hopkins.
Jack Roth, MD:
Steve is now at Hopkins, in thoracic surgery.
Charles Balch, MD:
So the forerunner of that is, just before Jack put his in, I put one in, in the Department of Surgical Oncology, which I think gave us eight funded positions. It was the largest T32 grant ever given for any specialty and this is now in its 32nd year. It's one of the longest running T32s, but it started out with us writing for eight positions, which we got funded, and then Jack came in right after that with a T32 grant, which again, you had program project grants and eventually a SPORE, and these were the first outside, peer reviewed, coveted grants, that were coming into your department.
Tacey A. Rosolowski, PhD:
How did you start seeing the impact of all of these transformations that you and others in the institution were putting in place? I mean obviously, there are research successes, but in terms of their—
Charles Balch, MD:
Let me put it another way. You were swimming upstream, so was I. When did you get to a point you thought okay, now I'm swimming downstream?
Jack Roth, MD:
Well, I haven't reached that point yet. [laughs] To put it in another way, when did we start to see some success, you know our metrics that we had set for ourselves. Well, the one thing you want to do in clinical and translational research is change the standard of care. Our randomized study in neoadjuvant chemotherapy for lung cancer, did that when it was published in 1994, in JNCI. So that was a clear indication that some of the things that we were putting in place were now helping patients, basically doubling the survival in Stage 3-A lung cancer. So that was one thing. Secondly, our other scientific advances in gene therapy now were beginning to show results in terms of responses in patients. Also, we were beginning to see these advances would lead to new advances. And our laboratory was being productive, publishing in high impact journals and making a difference in terms of the advancement of the science. Thirdly, in the training programs, we were seeing people come out of our training programs that we were recruiting into our own department. These were great individuals. They would go through a really rigorous training program and now we felt they were of the quality and they had the mindset, the research mindset, to come into our training programs. I might mention a couple names, Steve Swisher would be one. You might remember that, and his wife of course, Kelly Hunt, we were able to recruit them as a package. Ara Vaporciyan, that name might ring a bell, now the chair of thoracic surgery, was in the training program. Garrett Walsh, who has done so much for the institution administratively, in perioperative services, was in the training program. David Rice came over from Baylor and did a fellowship and then we kept him on. So we've been able to grow our own here and develop leaders in thoracic oncologic surgery that are world leaders now.
Tacey A. Rosolowski, PhD:
It's sort of an interesting bookend comment, you know you start with one culture of MD Anderson and now it's been changed into another that's self-replicating in a sense.
Jack Roth, MD:
Let me comment on that because I have concerns about that and maybe you do too, Charles, that things might be tending a little bit in the opposite direction.
Tacey A. Rosolowski, PhD:
Talk about that.
Jack Roth, MD:
[01:16::00] Not because there's any less emphasis, I think, on science or the importance of science, but it's just the stresses of the system in medicine now that are putting pressure on this. The emphasis now, in many situations, is on clinical productivity, not necessarily transformational research or improving patient care but on productivity. Now it's important for the survival of the institution. Obviously we have to be financially viable, but too much emphasis on this is going to cause us to regress. And of course there are stresses on the funding system as well. There are stresses at the NIH in terms of their budget and abilities to get R01 grants, the pay line now is the 8th percentile. When I was getting NIH grants it was around the 20th percentile. So all these things are factors that were pushing back a little bit and I think may change the culture in ways that I would not view as positive.
Recommended Citation
Roth, Jack MD; Balch, Charles M. MD; and Rosolowski, Tacey A. PhD, "Chapter 04: Research Into Gene Therapies and Immunotherapies, and Thoughts on the Research Culture of the Division" (2019). History of Surgery - Interview Chapters. 7.
https://openworks.mdanderson.org/surgeryhist_interviewchapters/7
Conditions Governing Access
Open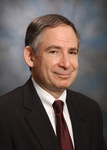 COinS