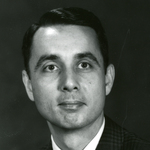 Title
Chapter 18: The Transfusion Task Force and National Transfusion Standards
Description
In this chapter, Dr. Alexanian talks about his work on the Transfusion Task Force (1997 - 2004). He explains that it was set up to establish criteria for giving transfusion and he set about simplifying the guidelines. He also notes that the Task Force set up blood rallies and organized the first employee blood drive. He also gives background on the waiver that all patients sign on intake to MD Anderson which allows transfusions.
Identifier
Alexanian_R_02_20140605_S18
Publication Date
6-5-2014
Publisher
The Making Cancer History® Voices Oral History Collection, The University of Texas MD Anderson Cancer Center
Interview Session
Topics Covered
The University of Texas MD Anderson Cancer Center - An Institutional Unit; Institutional Processes; MD Anderson Culture; Education; Growth and/or Change; Critical Perspectives
Creative Commons License


This work is licensed under a Creative Commons Attribution-Noncommercial-No Derivative Works 3.0 License.
Disciplines
History of Science, Technology, and Medicine | Oncology | Oral History
Transcript
Tacey Ann Rosolowski, PhD
What about the Transfusion Task Force?
Raymond Alexanian, MD
Transfusion Committee, that was an interesting committee. There's a committee after this, wasn't there?
Tacey Ann Rosolowski, PhD
[unclear].
Raymond Alexanian, MD
They called it Task Force, yeah. That was of interest because as the years evolved, in order to provide a transfusion to a patient, you had to provide some sort of written justification. There was a box, a kind of a checkbox. In the old days, you could just order it and pay no attention to anyone, just say transfusion of red cell, platelets, whatever. But then the national transfusion bodies—there must be a body; I don't know what it's called—required all centers who are approved by them to set up criteria for transfusion. So this body, we set up criteria for transfusing red cells, platelets, so on and so on.
But it got to be sort of complicated because it wasn't just transfusion for a certain number. It was sometimes transfusion in preparation for an operation or to get platelets up to a level that you could avoid bleeding during a procedure or biopsy or things like that. So there were yet a set criteria, but we didn't want the criteria—I was trying to reduce the requirements for the staff to explain themselves in this area because our department gave lots of transfusions. So I focused on making it as simple as possible so that there would be a checkbox, and that the checkbox could be one that was eventually either by a physician assistant or Nursing Service checkbox, that the doctor didn't have to do everything, because a lot of it was pretty automatic unless there was some very special thing.
So I was trying to—and the Transfusion Department wanted a very firm high standard to meet their standards nationally. They wanted to show that they were doing a complete job. And, of course, they didn't do the transfusion. They just did the cross matching and all that, but they wanted to make sure that the requirements were met. So a small amount had to do with donating your own blood, for example, in preparation, and some of it had to do with whose—let's see.
Tacey Ann Rosolowski, PhD
Yeah, because this was in the eighties and into the—or, I'm sorry, in the nineties. I mean, AIDS had already become an issue and there's a lot of discussion, yeah.
Raymond Alexanian, MD
Yes, that's right. So, yeah, AIDS and hepatitis, and, of course, we were dealing with the indications for transfusion more than—the transfusion laboratory dealt with the "who doesn't qualify" part. But we also tried to help on rallies for blood donations from the staff, in other words, that we have a big family here. Well, how many employees? Ten thousand. So surely there are a lot of donors here. So I think we organized the first employee donor groups.
I'm trying to remember what else. Also the consent, that every patient—so this was a real stick. They wanted that every patient who came to the hospital had to sign a waiver for transfusions. I said, "Every patient? Suppose he's just coming to see us once and is not going to have an operation, nothing." So I kind of resisted. I said, "Which patient?"
"Every patient."
Okay. So it turned out that it was easier to have every patient sign a waiver for transfusion, because if you make it selective, then it doesn't work. That's why when you come to register, you sign the waiver for transfusion.
Tacey Ann Rosolowski, PhD
Interesting. Huh.
Recommended Citation
Alexanian, Raymond MD and Rosolowski, Tacey A. PhD, "Chapter 18: The Transfusion Task Force and National Transfusion Standards" (2014). Interview Chapters. 108.
https://openworks.mdanderson.org/mchv_interviewchapters/108
Conditions Governing Access
Open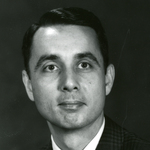 COinS