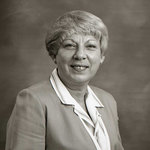 Title
Chapter 08: Building the Foundation for the Shared Governance System
Description
Ms. Alt begins this chapter on nursing's shared governance system by recapping the research she conducted for her Master's these MD Anderson's serious retention problems with nurses. (She discussed this in session one as well.) Next she explains that when she stepped in as Head of the Division of Nursing, she began to build an environment where clinical staff saw their units as a community in which everyone had a voice. She discusses how the key was to address and build skills in good interpersonal relationships. She talks about the problems of staffing and explains why some physicians did not support her efforts to change the values of the nursing environment. Next she lists programs she created to support nursing staf hiring a full-time counselor, an employee advocate, building a recognition program, and establishing a food bank for nursing staff experiencing financial hardship. Ms. Alt notes that the working conditions for nurses improved after four to five months, resulting in better retention rates. She explains how she also addressed the salary inequities between MD Anderson nurses and temporary nurses, who were paid more. She had support from institution leadership to end the practice of hiring temporary nurses. Finally, she talks about the career latter program she established and lists challenges, in particular advancing nursing research.
Identifier
Alt,J_02_20180618_S08
Publication Date
6-18-2018
Publisher
The Making Cancer History® Voices Oral History Collection, The University of Texas MD Anderson Cancer Center
Interview Session
Topics Covered
The University of Texas MD Anderson Cancer Center - Building the Institution Building/Transforming the Institution; Leadership; On Leadership; MD Anderson Culture; Working Environment; Growth and/or Change; Obstacles, Challenges
Creative Commons License


This work is licensed under a Creative Commons Attribution-Noncommercial-No Derivative Works 3.0 License.
Disciplines
History of Science, Technology, and Medicine | Oncology | Oral History
Transcript
Tacey A. Rosolowski, Ph.D:
Okay, our counter is moving and it is 1:00 p.m., on the 19th of June, 2018, and I'm in the home of Joyce Alt, for our second session together. Thanks very much, for making time today.J
Joyce Alt, RN, MS:
You're very welcome. Chapter 08: Building the Foundation for the Shared Governance SystemB: Building the Institution;CodesB: Building/Transforming the Institution;C: Leadership; D: On Leadership;B: MD Anderson Culture;B: Working Environment;B: Growth and/or Change;B: Obstacles, Challenges;
Tacey A. Rosolowski, Ph.D:
We were strategizing ahead and we were starting to talk about the context of the shared governance model, and you were talking about some of the findings in your thesis. So maybe you could just sort of recap that a little bit and then go on.J
Joyce Alt, RN, MS:
Because turnover was so high and it was almost like it was contagious or infectious in the medical center, and we were just sending nurses around the round robin, you know for $50 more they'd move to Methodist, or vice versa. Of course, we always had this legitimate excuse in people's heads; you're a cancer hospital, you should expect turnover.
Tacey A. Rosolowski, Ph.D:
And why was that the expectation?J
Joyce Alt, RN, MS:
People… I mean, it's such a great change now. They just thought it was a place for people who would suffer until they died, and they didn't know if they could tolerate that day after day. And I thought no, there's much more here, and I feel it and I've heard people talk about it. So that's what I did on my thesis, and I didn't use the standard [approach by asking participants to rank published reasons for turnover in various settings]. I left open-ended questions. You tell me why you think there's turnover, what it impacts. It took me forever to grade those things, but the bottom line was the biggest reason people came and stayed at Anderson was care of the patient. We could no longer blame them for our turnover. Then, when I looked at the other reasons, they were sort of typical with what other findings had been. Management wasn't listening, salaries were poor, I mean no chance for promotion and blah-blah, very standard.[00:2:34]
Tacey A. Rosolowski, Ph.D:
How did that connect up with the shared governance model?J
Joyce Alt, RN, MS:
[00:2:40]Well, I felt they didn't have an avenue for change or really to voice their opinions, so one of the first things I did was [discuss appropriate protocol]: "I would like for you to view your unit as a community. Every member there is part of that community, and I don't mean the transients. So, a physician should become a part of your community and have a voice in the changes that will be made." Part of that change was I would meet with a representative of the community once a month, and they could come to me and talk about suggestions for change or problems. I told them I didn't want any problems without solutions and if there were none on their heads, then we've got to work on that. There was, I'm not—I don't want to hear about your coworkers, I don't want to hear about your Head Nurse. If you've got gripes there, that goes back to your community and you work it out. So that's just how we started really. [I recall several months when one of the groups brought to a meeting that they wished I could do something about the torn flag in the yard.]
Tacey A. Rosolowski, Ph.D:
What were the kinds of things you heard as issues?J
Joyce Alt, RN, MS:
Sort of what I had in my thesis, that they weren't going to get anywhere unless they got a master's, most of the time, and then, when I got my master's, only 11 percent in the United States had a master's. So I thought it was sort of real to them, that if you don't want to get a bachelor's, it's going to be hard for you to get ahead.
Tacey A. Rosolowski, Ph.D:
How did you start acting on some of these issues? I know we talked in general about some of it, but it sounds like there were some real specific things that were coming up in these different communities.J
Joyce Alt, RN, MS:
Well, it was a lot of times, just directed at the institution, period. Salaries was always big, lack of interfacement with other disciplines, you carry responsibility for that too. So, we just worked on, a lot of it was just human relationships and setting goals that were realistic. The neat thing about it was at that time, there were supervisors. Supervisors always had to approve the time schedules. If they got in trouble in their staffing, who did they call? The supervisor, or if they were angry enough, they'd call me, and staffing is your problem, it's not my problem, you've got to work on this. Now, you've got to be realistic, if you don't have much you aren't going to get there, but we had to turn over the management to that Head Nurse and even that meant you coming in sometimes, off your schedule, that's what this is all about. So actually, that took a while but we transitioned to, particularly management of time and off shifts, staffing, and because they were solving itself, they were soothed in so many ways.
Tacey A. Rosolowski, Ph.D:
Yeah, when people have control over their own situation, it makes a big difference. Now you mentioned that, am I correct, did I hear you correctly, that you said that the physicians were also part of this community.J
Joyce Alt, RN, MS:
Yes.
Tacey A. Rosolowski, Ph.D:
Because that really goes to an interesting challenge about hierarchy and who has a voice and who doesn't, and authority. And also, if I'm not adding too much onto this conversation, sort of that traditional balance between nurse and doctor, what's that all about. So how did the shared model and the kind of solutions you were starting to implement, how did that start to address those issues?J
Joyce Alt, RN, MS:
Well, for one thing, there weren't any surprises to the physicians, and I'm sure we had many previously. [ ] If [nurses were having problems with residents, talk it over with the medical director. If practices on the unit were in question, talk it over as a group; the group becomes a change agent without initiating change via the administration. [ ] Not all physicians bought into this [concept but it was great and very effective when they did.]
Tacey A. Rosolowski, Ph.D:
No, I don't. I mean, so what was the resistance from?J
Joyce Alt, RN, MS:
Didn't have time, probably didn't believe in the concept, but those who did really contributed. They could identify problems that unit needs to work on, or if he's having trouble with a nurse, went to the nurse manager, not to me. Get those problems solved at the unit level. So we eventually called it the self-governance model and it's still there. It isn't in the structure that—because it doesn't need that much structure once it became of age.[00:8:30]
Tacey A. Rosolowski, Ph.D:
It sounds like it's kind of skill building, with interpersonal skills too.J
Joyce Alt, RN, MS:
Oh, sure.
Tacey A. Rosolowski, Ph.D:
How did you support that? Did you find that people needed some training or advice on how to manage conflict?J
Joyce Alt, RN, MS:
[00:08:047]Well, I did two things. I hired a full-time counselor, because people were struggling in a lot of different ways. It just wasn't working at Anderson and they needed, around the clock, so she was available around the clock, not by drop in, she couldn't have humanly possibly taken care of it, by appointment. So if you were having trouble with your family, you were having trouble with a coworker, and they're not resolving it at the unit level, let me work with you, let me give you some skills to use. That was received well. It was highly confidential and everybody had to know that, or it would never have worked. Then I hired an employee advocate that, God, she saved me so many hours. She was the first to greet any employee coming for a job, because I'll tell you, they can get lost real fast at human resources, and that was a complaint. Or, nobody was answering the phone. [We published Francene Williams' phone number so inquiries didn't get lost.] [ ] I said [to Francene], "Build me a recognition program." She did. She sent out holiday greetings, birthday greetings. That may not sound like a lot, but it was to those people, special. She was always there, always there. And then we were having trouble with [the economy], I said, "Please build me a food bank," and [with the] highest degree of competence, she did it. [We wanted to set up a program where HA and LONs could work toward an A.A degree or an LVNs. She set the wheels in motion .]
Tacey A. Rosolowski, Ph.D:
What was the food bank for?J
Joyce Alt, RN, MS:
Anybody who needed—occasionally, we would have to give out money, which came out of our own pockets. Most of it was just food for their families.
Tacey A. Rosolowski, Ph.D:
And this is for employees?J
Joyce Alt, RN, MS:
Yes.
Tacey A. Rosolowski, Ph.D:
So how did that ever happen, you know that kind of financial hardship?J
Joyce Alt, RN, MS:
Well, she—we asked for donations from our higher level staff and Francene could do anything.
Tacey A. Rosolowski, Ph.D:
And Francene, this was the employee advocate?J
Joyce Alt, RN, MS:
Yeah.
Tacey A. Rosolowski, Ph.D:
And her last name?J
Joyce Alt, RN, MS:
Wilson. She died recently.
Tacey A. Rosolowski, Ph.D:
Now, were these—what was the scenario in which the employees had to ask for access to the food bank?J
Joyce Alt, RN, MS:
Oh. They went strictly to her. [ ] I mean she would have killed if anybody spilled what was discussed, you know?
Tacey A. Rosolowski, Ph.D:
So this was very confidential as well.J
Joyce Alt, RN, MS:
Oh, yeah. I never even knew any more.
Tacey A. Rosolowski, Ph.D:
Now, would have this come about in a situation where a spouse had lost a job?J
Joyce Alt, RN, MS:
Or illness, a lot of illness, divorce, abuse, just like you see in the papers today.
Tacey A. Rosolowski, Ph.D:
Yeah, yeah.J
Joyce Alt, RN, MS:
And they were afraid to let it out, just always a fear, particularly in abuse cases, but Francine managed it.
Tacey A. Rosolowski, Ph.D:
Wow, that's really something. I wanted to ask you. You mentioned that there were some physicians that were very supportive. Who were those folks?J
Joyce Alt, RN, MS:
They were the ones who had their primary service on that unit.
Tacey A. Rosolowski, Ph.D:
Yeah. I mean do you recall any names, any people who contributed to this?J
Joyce Alt, RN, MS:
Dr. Raber [oral history interview], I know he's done a lot of other things, and honestly, I can't [honestly recall names but their faces will always be in my mind.]
Tacey A. Rosolowski, Ph.D:
That's fine. Now, how long did it take before you started to see kind of a real—all of the elements of this program started to really get traction?J
Joyce Alt, RN, MS:
You know, I said at the beginning, I put the graph on the wall, 90 percent.
Tacey A. Rosolowski, Ph.D:
That's right.J
Joyce Alt, RN, MS:
And I would say that in time, people believed we were walking like we were talking. I would say four or five months, I could see things happening. Well, jealousy for one thing [also was felt], and that bothered me but you know, you can only do so much. [ ]…
Tacey A. Rosolowski, Ph.D:
Do you want me to turn off the recorder?J
Joyce Alt, RN, MS:
No, no. One of the things I had a problem with was I was seen as having too much power, and I [never thought] of it that way. I was there to do my job.
Tacey A. Rosolowski, Ph.D:
When you say you saw, who did you see having too much power?J
Joyce Alt, RN, MS:
Oh, people said I did.
Tacey A. Rosolowski, Ph.D:
Oh, you did.J
Joyce Alt, RN, MS:
Yeah. And I could see somewhat. I fought for those nurses, I had to get their salaries up. If we weren't competitive, forget it. [But it was more than money. This was building self-respect, confidence in their abilities and willingness to share their expertise with peers.]
Tacey A. Rosolowski, Ph.D:
That's just the reality.J
Joyce Alt, RN, MS:
Yeah. We were heavy into the temporary nursing staff, and had them working side-by-side, and this nurse coming in sporadically, making probably $10 to $12 more an hour, that doesn't work. So I beat on the bushes and thank God, and I put this somewhere. Dr. Hickey, Dr. LeMaistre, and Mr. Gilley, they listened to me, you know I had—personally, because I didn't know Mr. Gilley, and somebody told me, he's the person to get it done, don't ever lie to him, because he'll, you know. That wasn't my practice anyway, but I laid it to them like I saw it and within about three or four months, we had temporary nurses out of the building, because they got our salaries competitive. But a big thing this time, part of going, is I had our payroll computerized, because that was terrible. People couldn't get their checks on time and a lot of those folks lived from Friday to Friday, no question. All those things helped.
Tacey A. Rosolowski, Ph.D:
Now it sounds like a big part of what you were able to do, was to really accurately communicate to executive leadership, what was needed. Did you strategize about how to do that, or what was it that made you be successful in communicating these needs?J
Joyce Alt, RN, MS:
I told the truth, I thought that was my most powerful tool, and kept them informed. And then we put in the Career Ladder Program. Now that took hours and months, but it was because of my thesis, because of what I was planning on, we found a way that they could advance and not have to go into management. We took our most clinically sound people and promoted them to Head Nurses. This may or may not work, but that's the only way one person on a unit could get ahead. So we developed the Career Ladder and had three facets; clinical, education, and research. The clinical had two components. It was a clinical and a management, but that was the clinical. And so people now could advance by becoming more highly skilled clinically, and so we had three levels and then they master's prepared and that worked out. Education already had some levels of separation in their instructor, so that was easy to plug in. What was not easy to plug in was research.
Tacey A. Rosolowski, Ph.D:
What were some issues that came up with research?J
Joyce Alt, RN, MS:
First of all, a nurse had never been on the Institutional Research Committee.
Tacey A. Rosolowski, Ph.D:
Yeah, you mentioned that you got—what was the name of the woman who sat on it?J
Joyce Alt, RN, MS:
Pat Tedder.
Tacey A. Rosolowski, Ph.D:
Pat Tedder, yeah, the first one ever.J
Joyce Alt, RN, MS:
And helped—we never could get any funding there, and with her there, she started getting funding, but it took a long time. As an institution, we were walking on hallowed ground and, 'don't take any of our money' kind of thing.
Recommended Citation
Alt, Joyce RN, MS and Rosolowski, Tacey A. PhD, "Chapter 08: Building the Foundation for the Shared Governance System" (2018). Interview Chapters. 119.
https://openworks.mdanderson.org/mchv_interviewchapters/119
Conditions Governing Access
Open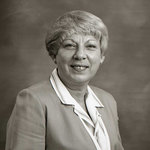 COinS