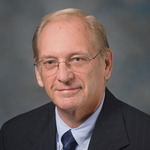 Title
Chapter 24: Consulting; A Book-In-Progress; and Outdoor Activities
Description
Mr. Daigneau sketches his activities since he retired. He owns 3P Management Consulting, dedicated to shifting the focus of management away from outcomes to Product, Processes, and People. He also talks about the book he is writing, The Three Ps of Management. He explains that book evolved when he realized that in his last two years at MD Anderson, many functions ran very well without him. He asked himself, "What did I do right?" His book that draws heavily on the experiences he gained at MD Anderson. Mr. Daigneau also notes that he has always balanced his work with other dimensions of life. He has taken up fly fishing, travels, continues to ski and run marathons.
Identifier
DaigneauW_02_20131004_C24
Publication Date
10-4-2013
Publisher
The Making Cancer History® Voices Oral History Collection, The University of Texas MD Anderson Cancer Center
Interview Session
Topics Covered
The Interview Subject's Story - Post Retirement Activities; Personal Background; Activities Outside Institution; Career and Accomplishments; Post Retirement Activities; Overview; Definitions, Explanations, Translations; Character, Values, Beliefs, Talents
Creative Commons License


This work is licensed under a Creative Commons Attribution-Noncommercial-No Derivative Works 3.0 License.
Disciplines
History of Science, Technology, and Medicine | Oncology | Oral History
Transcript
Tacey A. Rosolowski, Ph.D:
You're writing a book?
William Daigneau, MBA:
Yes, I am! (laughs)
Tacey A. Rosolowski, Ph.D:
That's one of your retirement activities!
William Daigneau, MBA:
Yeah, I know. Never done that! (laughs)
Tacey A. Rosolowski, Ph.D:
Would you like to tell me a bit about that? (laughs)
William Daigneau, MBA:
Never done that one. What I have to do is get in the discipline of sitting down and working on it.
Tacey A. Rosolowski, Ph.D:
What are your plans for it, though? How do you envision it?
William Daigneau, MBA:
Well, it's I have a small consulting practice I call 3P Management Consulting, and I don't" I'm trying not to do a lot of that, because obviously I retired for certain reasons, and I don't need to go back to work full time, running around the country, but I have a small consulting practice, and I called it 3P because I finally came" after forty-some years to understand that our management practices are faulty, because we look at the functions of management. You say, Well, what are the functions of management?" Well, in business school, they teach you they're planning, directing, controlling, organizing, staffing" there are various functions that go on. So if you look at any manager" they do those functions" different ones at different points in the day or week or month or year, but somewhere along the line, they're going to be involved in giving some direction" providing direction, organizing things, picking people" the staff. They all do this. Most management practice looks at those functions. I finally realized that" so when you read books" they're always" they talk about how you can improve planning. Leadership is providing better direction with a vision. All these" they focus on the functions" each of the functions. In practice, though" in practice, though, what makes a cake a cake?
Tacey A. Rosolowski, Ph.D:
People eat it. (laughs)
William Daigneau, MBA:
People eat it. It's a physical form. It's a finished product, isn't it? Now there's only one person who really cared about the ingredients, and that was whoever baked the cake. So I don't care what the list of ingredients are; if you don't put those ingredients together, you don't get a cake! So in management, if you don't put all those functions together in some form, you don't get an organization that performs. So in the case of management, what are the ingredients? It's not planning. It's not directing. It's not organizing. Those are how things are combined, but that's not the ingredients. What are the ingredients to a high performing organization? Three P's. You have to have a product. You have to have some processes to develop that product. You have to have people that function in those" deliver those processes. Those are the ingredients. So if you don't know how to identify and manage those three P's, you'll never get the cake" ever. I don't care how good you are in planning, how good you are in staffing" if you don't bring those three together, you don't have a cake. So my book is called The Three P's of Management. Three sections on it: The product, the processes, and the people. It's going to be a simple book, because obviously people have written tons of books on process management. I'm not going to talk about that. I'm going to only talk about a few things in process management that are key that you as a new manager need to be aware of. That's all you need to know. Now if you want more information, take a course in industrial engineering. (laughs) If you're not aware of those basic principles of process management, you're going to have problems, and that's all I'm going to write about.
Tacey A. Rosolowski, Ph.D:
How long have you been thinking about that book?
William Daigneau, MBA:
You know, over the last couple of years, it kind of crystallized" to me" because I spent forty years reading books on management and tried just about everything, and why can't I consistently get" in the last years at Anderson, I finally saw the Facilities Management organization really performing at a high level without me. I mean, they were doing the right things well, and it was like all of the sudden, the whole thing comes together, so I looked back and said" and one of the critical things I" " How did this happen?" (laughs) I finally decided" without necessarily understanding what I was doing, I was focusing" when I started with the organization, I focused on product. Remember I told you" around the core products. We defined those products. I had everybody in the organization" there were 140 products that we delivered every day along three core product areas. So I defined the product. Everybody then could see the product. It's physical. It's real. It's not nebulous. It's not a service." It's a real thing that's delivered every day. Then I focused on the processes. I told you about the emergency plan. That took many years, but that process that you go through in an emergency is sound now. It is" it works. It's been tested. It works. That's the whole process of emergency management. Work receipt and processing. We had what was called the Facility Asset Request" the FAR. It works well. It's a defined process. People used to complain" another form to fill out. You don't hear that anymore. It works! I can do it online! (laughs) There's a process here. It goes to the executive vice president, and the executive vice president says okay. It goes to the facilities. They say okay. Money is allocated. I get it done. If it's not okay, then you have to deal with the executive vice president. Don't talk to Facilities Management. We did our part! It works. It's a good process. It works fine. So I realize I spent eighteen years designing these processes and putting them in place. Then the people. I got good people" some I inherited, some I recruited, some they recruited. Basically a great group of people. They know their jobs well. They know what the mission of the division is. It works. So I tried to think, Was there any other thing that" ?" I could not come up with one. Those three things" and I finally realized it was those three things combined that made that cake. I said, I'm going to write a book!" (laughs)
Tacey A. Rosolowski, Ph.D:
(laughs) Yeah. Well, that's the key thing" to discover you have something to say. (laughs)
William Daigneau, MBA:
To do it. I've got a publisher for it.
Tacey A. Rosolowski, Ph.D:
You have one?
William Daigneau, MBA:
Yeah. They want a schedule from me now.
Tacey A. Rosolowski, Ph.D:
Oh, yeah. Well, that's going to keep you honest! (laughs) That's going to make you do it! That's good. Congratulation on that.
William Daigneau, MBA:
Thanks.
Tacey A. Rosolowski, Ph.D:
What else are you doing with your retirement time?
William Daigneau, MBA:
Well, I tell you" some people are not ready for retirement. Others are. I've decided that there's two types of people. There's people whose job is their life. There's people whose" their job is part of their life. I'm in the latter group. My job was part of my life, but it was not my life. An important part" whatever, but not my life. My life consisted of many other things I'm interested in, so I'm using retirement, because my boss, Leon Leach" I threatened retirement when I was sixty-two, and he asked me to stay on to finish basically the" some of the big projects that were underway, and"
Tacey A. Rosolowski, Ph.D:
Why did you threaten retirement at sixty-two?
William Daigneau, MBA:
Because I wanted time. As you grow older, you realize those gold coins are" the number are less and less in the bank, and the question is, how am I going to use the remaining ones? I wanted time. It wasn't that I disliked my job; it's just that I wanted more time. So anyway" so I stayed on, obviously, but when I came to" I was obviously" sixty-six, which is the legal retirement age for Social Security" was definitely going to be my last, and I did that. So my objective is to work on those other things" what everybody calls their bucket list. I took up fly fishing. It's a thrill. I used to golf. I gave up golfing, because it just didn't" I got bored with it. I've told someone that fly fishing is sort of like golf. The equipment and the skill are important, but the difference is" it's like" from day to day, they completely redesign the golf course. (laughs)
Tacey A. Rosolowski, Ph.D:
(laughs) That would be interesting!
William Daigneau, MBA:
Different fish, different equipment you have to use. So it is fun. I'm doing that. Obviously we like to travel. I still keep my hand in consulting work. I got my book to write. I have my grandchildren, which I love. I want to spend time" I want to show them some of the things I've learned. They have to have somebody that takes the time to show them how to tie a knot and a fishing line. So I want to spend time with them and do those things. I enjoy that a lot. So yeah, I'm using" there hasn't been a day I'd look back. I like to ski, hike" you name it. I'm an outdoors person.
Tacey A. Rosolowski, Ph.D:
Is there something that most people don't know about you" some interesting that you would like to share?
William Daigneau, MBA:
Jeeze, I've been asked that question before. Actually, they did a profile on me at Anderson in the magazine, so you might go back and look at that again. (laughs) I think they asked that question.
Tacey A. Rosolowski, Ph.D:
(laughs) They did ask that question. Uh-hunh (affirmative).
William Daigneau, MBA:
When I was running marathons, nobody really knew I was running.
Tacey A. Rosolowski, Ph.D:
Uh-hunh (affirmative). Because you ran a lot of marathons overseas.
William Daigneau, MBA:
Yeah.
Tacey A. Rosolowski, Ph.D:
What were some of the most interesting places?
William Daigneau, MBA:
I ran most of the major marathons. I ran the San Francisco Marathon, the Disney, the New York, the Marine Marathon in Washington, DC, Chicago. I ran marathons in Houston, New Orleans" most of the US" the big ones. I ran the New York Marathon two years before 9/11. We had dinner in the World" what was it" Windows on the World at the top of the World Trade Center. I ran the Marine Marathon the Fall of 9/11 when they decided to go ahead with the marathon. We ran by the Pentagon where it was still damaged from the" people would stop midstream in the marathon" forget your time and would say a remembrance or a prayer at that site. Washington, DC looked like a battle zone with gun emplacements. DCA was closed at the time. It was dark" helicopters in the air. It was really a memorable" in a bad way, but really a memorable experience. Then of course I decided we'd combine sight-seeing with marathon running, so I did the Paris Marathon, the Berlin Marathon, the Rome Marathon.
Tacey A. Rosolowski, Ph.D:
Why did you take up marathon running?
William Daigneau, MBA:
Well, it was a funny thing. My daughter had graduated from college" my oldest daughter. She went to work for a consulting firm in Houston, and one day she says to me, Hey, dad. I'm going to run 10K Rodeo Run" " I think it was called" " for the rodeo. Will you come and cheer me on?" I said, Sure, I'll come out." So Carolyn [Daigneau] and I went out and stood on a bridge and watched her run by, and I'm standing there, saying, Oh, this looks like kind of fun." I had run all my life just to maintain some physical condition, but I'd run, like, two miles. That was about the extent of my running. At the same" about the same time, I had a friend in San Diego who ran the San Diego Marathon, and he was telling me about that. I said, How was that?" He said, It's tough, but you train for it and all that." He asked me, Why don't you run with me next year? I'll send you my training program." I had seen my daughter running, and he wanted me to run. I thought, What the heck?" I'm fifty years old.
Tacey A. Rosolowski, Ph.D:
Oh, wow. So you took it up at the age of fifty. Wow!
William Daigneau, MBA:
Uh-hunh (affirmative). And what the heck? Never done one. Give it a try. So his training program almost killed me. So I bought a book on it" can't remember the guy's name. He's famous, though" for his marathon program, but I followed his program and ran my" ran the Houston Marathon. They say you're ready to run your next marathon when you forgot the last one. I was so sore and miserable. I said, I'm never doing this again." Four months later, I got the hankering again. So I ended up running" I think it was sixteen or eighteen" I can't remember" marathons.
Recommended Citation
Daigneau, William and Rosolowski, Tacey A. PhD, "Chapter 24: Consulting; A Book-In-Progress; and Outdoor Activities" (2013). Interview Chapters. 147.
https://openworks.mdanderson.org/mchv_interviewchapters/147
Conditions Governing Access
Open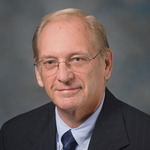 COinS