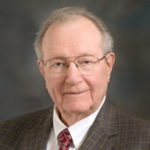 Title
Chapter 21: Views of Charles A. LeMaistre and MD and R. Lee Clark, MD
Description
In this chapter, Dr. Freireich talks about Dr. LeMaistre; how, in his view, Dr. LeMaistre abused his power as president; and why he thinks MD Anderson was hated by other state institutions.
Identifier
FreireicEJ_03_20010806_C21
Publication Date
8-6-2001
Publisher
The Making Cancer History® Voices Oral History Collection, The University of Texas MD Anderson Cancer Center
Topics Covered
Overview; Leadership; Portraits; The Professional at Work; Institutional Politics; Controversy; Understanding the Institution; Critical Perspectives on MD Anderson; MD Anderson History
Creative Commons License


This work is licensed under a Creative Commons Attribution-Noncommercial-No Derivative Works 3.0 License.
Disciplines
History of Science, Technology, and Medicine | Oncology | Oral History
Transcript
Emil J Freireich, MD
Yes. I had a number of meetings with Dr. Conrad over very controversial issues: money, space, and academic fortunes. Every time I used to say something like, "Fred, this is so important that I think we ought to get Dr. LeMaistre's input," he would say, "Don't worry about that. I'll take care of it." Dr. Conrad had maneuvered himself into a position where he was dealing directly with the regents. He never even spoke to Dr. LeMaistre.
Lesley Brunet, MA
Did he have a personal relationship with one of the regents?
Emil J Freireich, MD
No.
Lesley Brunet, MA
How did he have this access?
Emil J Freireich, MD
Because the regents already knew that Dr. LeMaistre couldn't do anything. They dealt with him like I did. You don't have to be stupid to understand how LeMaistre operates. He never makes a decision, so if you wanted a decision made at MD Anderson, it had to be done by Conrad. So Conrad can go to LeMaistre, in which case nothing would happen, or he can go to the regents, in which case they can decide Conrad can do this or that or the other thing, and he would do it. Conrad was within 15 minutes of replacing Dr. LeMaistre. Dr. LeMaistre would resign to go into art or something. He was totally excluded from the place. All the big donors were dealing with Conrad. Everybody in the institution went to Conrad. Dr. LeMaistre's office was a desert. No one went there. No one even talked to him. Conrad ran MD Anderson Hospital in every detail. Even Dr. Becker couldn't get to Dr. LeMaistre. Dr. LeMaistre's loaded rich.
Lesley Brunet, MA
How was that?
Emil J Freireich, MD
He served on the board of directors of every corporation in town. The same thing he did for the University of Texas. Suntanned head, perfect hair, deep speech, he was perfect. If you need someone on the board of directors to approve what you do, you'd hire LeMaistre. There's no one better. Every board of director pays him $20,000 a year. You do 10 of those, it's $200,000. The university paid for his house. All the people who were here took care of him. He had a driver and a car. His wife had a higher administrative person working only for her than I did when I ran DT. Dr. LeMaistre abused his position of power more than any person who had ever been in the University of Texas System. He had everything. He had a private house. We used to have parties at his house. He had the personnel dressed up in black gowns with white aprons and white gloves working the kitchen. They were MD Anderson employees. He had valets, like you do when you go to a fancy ball. They were all MD Anderson employees. He had the police there with guns directing traffic. I went to one of these parties. He had a lady playing the harp. I couldn't believe it. It was obscene.
Lesley Brunet, MA
Didn't you say he was a Frank Erwin protégé?
Emil J Freireich, MD
Erwin trained him.
Lesley Brunet, MA
It might be a pattern.
Emil J Freireich, MD
Dr. LeMaistre abused his power more than any president in history. Dr. Clark probably did, too, but Dr. LeMaistre put his personal interest above everything. He had everything. He had 12 secretaries, 2 private people, and an office. He built a track room for himself to keep his perfect figure. People came in and primped him for every appearance. Dr. LeMaistre was just like a king. He had everything. The only thing he didn't get was at one point he wanted a helicopter for his personal use to go to Austin. He didn't like driving. But they turned him down; he didn't get his helicopter. But other than a helicopter and a private plane, he had everything. He was very rich. So if you're rich, in a position of free housing, free servants, and with a huge salary—he had $500,000 a year for entertainment from the PRS. He had these big parties for the board of regents. He raised money. He knew how to do all that stuff. He was like a king.
LeMaistre is great. We'd have functions, like when I got my 35-year pin. He put his arm around me. "J, you're terrific." This is a classy guy. My wife used to say, "Dr. LeMaistre doesn't care about you." I'm insignificant in his life. He was significant in my life, but I'm not significant in his. He probably didn't know I was alive. What did he care about me? I was trivial. I like him. He's a very high-quality person. He was just in the wrong job. I have another anecdote about Dr. Clark's 80th birthday.
Lesley Brunet, MA
He'd had a stroke, hadn't he?
Emil J Freireich, MD
No, it was after that. He was still compos at 80.
Lesley Brunet, MA
But I thought he had difficulty speaking.
Emil J Freireich, MD
It comes later. Mickey came in '78, so he was 72. He lasted 2 or 3 years. So by '81 or '82, they physically moved him out of MD Anderson. They had movers come and take his desk out of the hospital that he created.
Lesley Brunet, MA
Is that when they moved him to the Medical Arts?
Emil J Freireich, MD
Right. It was a horrible, horrible thing. Talk about ingratitude. At least he was a professor emeritus. He was a university professor.
Lesley Brunet, MA
What was he doing? Did he have an official function?
Emil J Freireich, MD
That's the anecdote.
Lesley Brunet, MA
He was born in '06, so he would've been 80 in '86.
Emil J Freireich, MD
He had a party at the Houston Country Club, and he invited a handful of us old-timers. I was one of them, along with Dick Martin and a couple of others. He made a nice speech. He had a few drinks, and I said, "Dr. Clark, how could you allow the decision to hire a guy like LeMaistre? Didn't you understand what was going to happen?" I had been fired twice by then, and I was very bitter. Of course, this is my perception of what he said. It may not be what he said, and he's not here to testify, but this was one on one. He said, "Well, when I resigned as president, I was still young and vigorous, and I was concerned that the person who comes here would change the direction of MD Anderson. I wanted to be sure it continued in the direction that we had pointed. It seemed to me like LeMaistre was the perfect choice because he's a very ineffective person. He was as chancellor, and I'd dealt with him for 10 years when he was chancellor of the university. I just figured that I would continue to run MD Anderson." The legislature and the regents didn't want him as president. He resigned.
Lesley Brunet, MA
Wasn't that a little naïve?
Emil J Freireich, MD
No, I think it's pretty smart, because everybody here respected Clark and no one respected LeMaistre. In fact, it was very possible that with LeMaistre as the figurehead he could've been the power behind the throne. That was his theory, and that's why he allowed it to happen. But, of course, it didn't happen. It didn't happen because he didn't anticipate the forces outside MD Anderson that were stacked up against him, and that's what Mickey buckled under to. See, all the other university presidents hated MD Anderson for the same reason everybody here hated DT. MD Anderson had the largest state budget of any UT installation. Dr. Clark went to the legislature. He always got what he wanted. The president of Southwestern at Dallas said, "You lost all the presidents." They hated MD Anderson because we had everything we wanted and they didn't get anything from the state. We were the only ones who had patient care support. All the other presidents hated Clark and MD Anderson, and they descended on Mickey. He did the Mickey thing, which is you go where you're being pushed. So the forces lined up against Clark were strong enough so that LeMaistre evicted him. He didn't have any effect on the university, and he was very miserable for the rest of his life, because his whole life was MD Anderson. He was offered a job in the government, Secretary of HHS or something. He talked to me about it. I loved Dr. Clark in the end. In the beginning I hated him because he double-crossed me, but in the end I really loved him. He said, "Freireich, you have to stay where your roots are." When I was given job offers, I went to him, and he told me the same thing. He said, "When you build something, you have to stay with it." So he stayed with MD Anderson. But when they cut off his roots, he was very unhappy. He worked in the UICC, but he was very unhappy.
Recommended Citation
Freireich, Emil J. MD and Brunet, Lesley W., "Chapter 21: Views of Charles A. LeMaistre and MD and R. Lee Clark, MD" (2001). Interview Chapters. 169.
https://openworks.mdanderson.org/mchv_interviewchapters/169
Conditions Governing Access
Open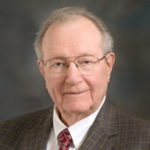 COinS