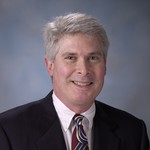 Title
Chapter 06: A Sketch of Research in an Evolving Field
Description
In this chapter, Dr. Hicks sketches the research he did in his early career, prior to switching his focus to administration. He notes that he "loved anatomy" and focused on research to perfect early interventional radiology devices and quantify their value for patient outcomes. He gives an example of his work with IVC filters. He explains how this experience with research served him when he came to MD Anderson to become Section Chief of Interventional Radiology.
Identifier
HicksM_02_20180501_C06
Publication Date
5-1-2018
Publisher
The Making Cancer History® Voices Oral History Collection, The University of Texas MD Anderson Cancer Center
Interview Session
Topics Covered
The Interview Subject's Story - The Researcher; The Researcher; Leadership; On Leadership; Overview; Definitions, Explanations, Translations; Understanding Cancer, the History of Science, Cancer Research; The History of Health Care, Patient Care; Technology and R&D; Mentoring; On Mentoring
Creative Commons License


This work is licensed under a Creative Commons Attribution-Noncommercial-No Derivative Works 3.0 License.
Disciplines
History of Science, Technology, and Medicine | Oncology | Oral History
Transcript
Tacey A. Rosolowski, PhD:
I just want to say for the record that it is about 12 minutes after three, on May 1, 2018. I'm Tacey Ann Rosolowski and today I'm on the 16th floor, in the Division of Diagnostic Imaging, for my second session with Dr. Marshall Hicks. Thanks very much.
Marshall Hicks, MD:
Thank you.  
Tacey A. Rosolowski, PhD:
Yes. And we strategized a little bit before and we decided that you would start by talking a little bit about the research that you did before you came to the institution and then how all of that shifted once you took on roles here.
Marshall Hicks, MD:
I got interested, when I'd switched from surgery to radiology. I think I mentioned that I had a couple mentors at Indiana University and that was my first research experience in guidance and mentorship and the research was there, with my mentors there, and I was able to continue that. It's one of the reasons I chose to go to Washington University, was the strong research environment there and the support in the individuals and mentors that would be there to help me continue to develop my, allow me to develop my career, one of which was Bill Murphy, who ended up recruiting me here. We were also --as a group of interventional radiologists, there were three of us my first year and we were all within two years of being out of fellowship. So we were finding our own way through some things. But as we all developed our research portfolios there, a lot of what was being done at the time was a continued development of the interventional radiology procedures, the less invasive procedures. Still a day when new things were being described, and also less invasive ways of doing it, and getting a larger clinical experience in reporting on that, reporting the results of that. So one of the things that I became interested in was being able to put feeding tubes in using fluoroscopy basically, so you didn't have to make an incision. You didn't have to put a scope down through the esophagus, into the stomach, and you could do it all with just a tiny little catheter that you put down in, that you put air in. Then you see the air under fluoroscopy and you would put a needle in that way and up, and put a tube in, and it was a fairly elegant, minimally invasive procedure that allowed patients, particularly higher risk patients, to get feeding tubes and to get them with low morbidity, low risk of a complication. Oftentimes it made the difference in recovery, whether it was a stroke or whether it was cancer therapy, when they couldn't swallow or couldn't eat if they had met cancer. So that was something that became interesting to me: how do you report on larger experiences, to be able to document that these procedures are safe and that they should be disseminated, particularly as newer procedures are developed or newer ways of doing procedures. It's important to have that documentation come from a reputable institution, to be able to move the field forward. That was one of the main things we were doing there, was being able to report on our experiences of gaining the larger experience and being able to do prospective trials. I became interested in anatomy, so one of the things I was interested in was IVC filters --inferior vena cava filters were being developed and miniaturized-- was how the vena's anatomy, particularly where the renal veins were, dictated where you needed to put the filter so that it would be in the safest place possible and it wouldn't get tilted,. It would be in a good region for performing well to filter the blood clots that would come from the legs.
Tacey A. Rosolowski, PhD:
I'm ashamed to say that what's coming into my mind is the filter that my landlord puts in my apartment, and I'm sure that's not what I should be envisioning.
Marshall Hicks, MD:
It's probably a similar concept. It filters blood clots as they come up. These are people that get blood clots and then blood clots can go to your lung and can kill you.
Tacey A. Rosolowski, PhD:
What does it look like though, when you put it in?
Marshall Hicks, MD:
Actually they look kind of like various shapes but the most replicated one is sort of like a little umbrella, you know with no fabric but just the prongs, and it's kind of halfway closed and it's sort of a conical shape, so as the laminar flows, the blood flows up, back to the heart, intended to direct the blood clots centrally in the cone and they get trapped.
Tacey A. Rosolowski, PhD:
Okay, but it still allows, it's like a donut, it kind of allows circulation through, around it.
Marshall Hicks, MD:
It allows flow to go through, but the clots get trapped. It's really a pretty ingenious design and originally, they had to be put in surgically because they were very big. As they got miniaturized, we were able to put them into smaller veins and not have to have surgical incisions and all that. Then it became obvious that --as these things get refined, you start to recognize how anatomy can influence the effectiveness. If you put it in and there's a vein there, then it can get tilted and then it's not effective. If there's a vein coming in from the side, it can tilt over, so you want to put it in an area where there's kind of a landing space, if you will. Like a runway on either side that's clean, so it gets placed there once you release it and it kind of springs out and the little hooks go into the wall. Then it stays where it's supposed to stay.
Tacey A. Rosolowski, PhD:
So the positioning and all that, were some of the things you began to document.
Marshall Hicks, MD:
Document it and document how often the anatomy was --co-varying anatomies or what to look for when you're placing it. It became important, this is where the imaging becomes important. We do a vena cavagram to look at the actual image of the vena cava before we put the filter in, so we would know the lay of the land if you will. Then once you know the lay of the land, you know what to avoid, you know where to put it safely, where it's going to be the most effective for the patient.
Tacey A. Rosolowski, PhD:
So it sounds like every individual has got kind of a different landscape.
Marshall Hicks, MD:
Yes. Take on the vena side, a lot of variability there, and so being able to document it and then document afterwards, that it's a satisfactory placement. I was investigating different ways to optimize that anatomy, did some work in the animal lab there, primarily with agents that dissolve blood clots and particularly designing different catheters that worked more effectively. If you had a long segment of blood clot in the artery, so these are arteries that are going out to the leg, a better way—we used to just put a little catheter in. It had one little hole in it, and you would just kind of puff it out or move it out slowly and then the ability to have catheters designed again, as the miniaturization occurred in technology, you could have several holes and be able to deliver it over that longer segment at one time, and being able to figure out what's the optimal way to deliver dissolving agents and things. That became an interest of mine in the lab, a lot of it device related because that's the field, interventional radiology is very dependent on devices because its miniaturization of procedures and things that a lot of times had been done surgically in the past. Development of devices is critical to be able to be successful.
Recommended Citation
Hicks, Marshall MD and Rosolowski, Tacey A. PhD, "Chapter 06: A Sketch of Research in an Evolving Field" (2018). Interview Chapters. 194.
https://openworks.mdanderson.org/mchv_interviewchapters/194
Conditions Governing Access
Open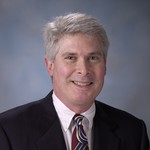 COinS