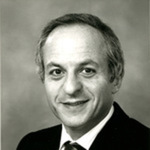 Title
Chapter 05: Funding Interferon Treatment and Looking towards Future Developments
Identifier
GuttermanJ_02_20060518_C05
Publication Date
5-18-2006
Publisher
The Making Cancer History® Voices Oral History Collection, The University of Texas MD Anderson Cancer Center
Interview Session
Topics Covered
The Interview Subject's Story - The Researcher; The History of Health Care, Patient Care Cancer and Disease; The Researcher; Discovery and Success; Professional Values, Ethics, Purpose; The Finances and Business of MD Anderson; Fiscal Realities in Healthcare
Creative Commons License


This work is licensed under a Creative Commons Attribution-Noncommercial-No Derivative Works 3.0 License.
Disciplines
History of Science, Technology, and Medicine | Oncology | Oral History
Transcript
Redaction Music:
Cylinder Five by Chris Zabriskie is licensed under a Creative Commons Attribution license (https://creativecommons.org/licenses/by/4.0/)
Source: http://chriszabriskie.com/cylinders/ Artist: http://chriszabriskie.com/
Lesley W. Brunet:
This is Lesley W. Brunet about to record an oral history interview with Dr. Jordan Gutterman. The date is May 18th, 2006. This interview is being recorded in Dr. Gutterman's office on the south campus of MD Anderson. This interview is being recorded for the University of Texas MD Anderson Cancer Center Oral History Project. (break in tape)
Jordan Gutterman, MD:
-- committed up to a million dollars. So I believe, I think I talked about the trip to Sweden to meet with Strander and Cantell. And went over to the Karolinska and saw a patient, a couple of records, and all that. And then I went to the Pontifical Academy of Sciences in mid-October of 1977 for a meeting on what they called immunotherapy. Very excited. And so, I came back, and I think that's where we left off.
Lesley W. Brunet:
Just trying to get my Palm Pilot to stop buzzing. If it does it again, I'll look for it.
Jordan Gutterman, MD:
OK. So I think that's where we left off. And we worked out -- at the time, it was very confidential, and the Finnish Red Cross was selling interferon at $50 a million units, so it'd be about $150 for an average dose. Agreed, because it was a foundation, to give us half price, at $25. Which...
Lesley W. Brunet:
Because it was the Lasker Foundation.
Jordan Gutterman, MD:
Yeah. And I still remember that Dr. Cantell, who was the chief scientist working with the Finnish Red Cross, was very sensitive. Because he was selling small amounts to the NIH for anti-viral studies. They wanted to start small studies. We got a tiny amount from the NCI, but they really -- I sent an application in in the fall of '77 to do some studies on breast cancer, and they just ripped it apart. I remember mentioning to you, to this day I cannot find the records of the review.
Lesley W. Brunet:
Would it be among the ones that you gave us?
Jordan Gutterman, MD:
It could be. I've never seen it. It's possible. But the review said, reviews things like this will never work, and this is basically a crazy idea, and so forth. And Mrs. Lasker had been trying since 1975 since the Krim meeting to get Dr. DeVita and the NCI thinking about other avenues of research, clinical research other than chemotherapy and surgery and radiation, which eventually we coined the term biological therapy. But, so they made a very trivial effort in this regard. I think the virologists were more interested than the cancer people. Because interferon was clearly identified and recognized and discovered as an anti-viral agent. Hence the name interferon, to interfere with viral replication. So, anyway, she made this financial commitment. And so the Finnish Red Cross and a lot of the correspondents, I'm sure, is in there, from late '77, they began to make the material. And it first arrived -- there are some things that are very, very important, and actually, ironically, historical, that just came out this week, a recognition of some of those early days. I'll tell you about it in a second. So the material arrived in early February. Meanwhile, I came back and wrote a protocol. Once we had that commitment for a phase I study in cancer, with special emphasis on breast cancer, because that was Mrs. Lasker's interest. She wanted to find some new treatments for breast cancer because of Jane. So we were obligated to focus, initially, on breast cancer. Now, when I was in Stockholm, Strander showed me these data with multiple myeloma cell lines and also lymphoma cell lines and both types of tumors, the so-called B tumors that derived from the B lymphocyte. Were extremely sensitive in the test tube in-vitro. And then he had this one patient with a myeloma that he gave interferon to, three million units a day, and there was just a beautiful remission. There's a serum marker, the M protein they call it, which just went down. And...
Lesley W. Brunet:
Three -- three million units?
Jordan Gutterman, MD:
Yeah. A day. Three million, yeah. They did it in units.
Lesley W. Brunet:
That's a lot, isn't it?
Jordan Gutterman, MD:
No, not really.
Lesley W. Brunet:
Just sounds like it.
Jordan Gutterman, MD:
That's the approved dose for the initial hairy cell leukemia. We're coming up on the 20th anniversary next month. For that. So it's been, now we're sitting in 1978, about 28 years ago. My goodness gracious. (laughter) And I'm even more excited about the new stuff we're going to do. We're doing. But anyway, back to this. So I convinced Mrs. Lasker that breast cancer, we really had very little data to go on. And solid tumors are always more difficult than liquid tumors, hematopoietic. So I convinced her that I'd like to, in addition, once we got the breast cancer study going, is to add patients with both myeloma and a lymphoma. And she agreed with that. So, we started our first study. It was approved by the surveillance committee and all that. [Redacted]
Lesley W. Brunet:
That's OK. But there's a picture of you giving the first dose.
Jordan Gutterman, MD:
No, that's the first dose of the synthetic. That's 1981. There are probably pictures around, and I'm must say that we -- it's so difficult. I've had so many different people come through. We've moved four different times, and every time we moved, there's a loss of pictures, and this, and that. [Redacted] The nurse that had worked with me in the breast clinic, Sue Kau, still here at MD Anderson, but I'm going to mention her name because...
Lesley W. Brunet:
What's her last name? Cowl?
Jordan Gutterman, MD:
Sue Kau, I think. I think it's K-A-U. At least, she was here as of a year ago. She didn't work with me, she worked in the breast clinic. [Redacted]. This is just by memory. And her biggest problem was that she had a big recurrent mass of breast cancer under her right -- under her left arm, under her left arm. She was left handed, so she could barely lift her arm. So she said she had to comb her hair, I remember. [Redacted] So we put her in the hospital. This was the first dose, and we gave her the dose, and we knew -- we anticipated we'd get some fever. And so we started on the 13th of February. And I remembered that I walked on the wards, on the left side, I forget, it was probably on the 10th floor. And she -- I could walk to the room today, because you go down the hall, and I think it was on 10, whatever on the left was. And she had a corner room. And I remember, I was walking there on a Saturday morning, I believe it was. And she was up at the mirror combing her hair -- brushing, brushing her hair. Brushing it.
Lesley W. Brunet:
With the left hand.
Jordan Gutterman, MD:
With the left arm. And she couldn't lift it the day before.
Lesley W. Brunet:
That's pretty good.
Jordan Gutterman, MD:
Yeah. Now I have to say in toto with breast cancer, we saw that a lot with lymphomas, where they go very quickly. Doesn't happen too often in breast cancer. But the first one was very successful. And within 24 hours. She had already had enough shrinkage so that the pain was down, and she was able to brush her hair. So I didn't even see her, I already knew we were on to -- I was already off the wall excited. So she went on to have some degree of remission, it was partial and didn't last a few months. And we continued to put some patients on, and I -- it's always my philosophy that, especially a new idea, that new concepts, new drugs, start with patients, that so-called phase I, with very advanced disease, and I try, and I was literally criticized for this, to get the wellest patients I could. To give the concept a chance. First of all, this was in part working through the immune system, and if you had somebody who had ten different regimens, there's nothing left. I mean, it's something we could come back to about my passion about how we really need to change the way we approach cancer. And this is dealing with my current work of earlier intervention, prevention, for example with plant compounds. I -- I don't want to get into this now, but I have a real passion for the fact that we should be treating cancer -- dealing with cancer the way we deal a lot with heart disease. We detect hypertension before we have a problem. You detect, hopefully, heart disease before you have a fatal heart attack. You lower the cholesterol, lower the blood pressure. There should be markers, there are markers. And you need non-toxic drugs by mouth to do that, and that's what we're working on. But, that being said, I still try to go for patients who had somewhat limited disease. Otherwise, and you know, and we had very scarce amount of interferon, it was very expensive, and although it was clear that we needed to find out various things about it, not to be selfish about it, but I just couldn't afford to waste it on patients who are moribund, or terminal. And believe me, I got calls. And interferon was -- there was no publicity on it, so there was no pressure at that -- yet, at that time. There was later, and I'll get to that in a little bit here. Enormous pressure and a lot of criticism where we still had limited amount, very expensive stuff, where we knew it started to work. And I reserved it for people that at least -- it was a difficult choice.
Recommended Citation
Gutterman, Jordan U. MD and Brunet, Lesley W., "Chapter 05: Funding Interferon Treatment and Looking towards Future Developments" (2006). Interview Chapters. 239.
https://openworks.mdanderson.org/mchv_interviewchapters/239
Conditions Governing Access
Redacted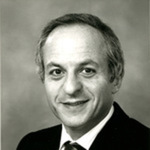 COinS