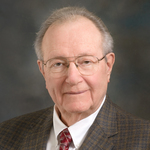 Title
Chapter 11: A Critical Need to Fund Patient-Oriented Research
Description
Dr. Freireich begins this chapter by reflecting on the role that national and international organizations have served in furthering research in his field (the fifties to the present), circling back to the main theme of Session Two by pointing out that the character of these organizations again demonstrates that basic research is valued more highly than clinical research. He also presents his belief that funding research on cures for cancer will be more effective than funding preventative measures.
Identifier
FreireichEJ_2011_C11
Publication Date
10-11-2011
Publisher
The Making Cancer History® Voices Oral History Collection, The University of Texas MD Anderson Cancer Center
Topics Covered
The Interview Subject's Story - A Critical Need to Fund Patient-Oriented Research; Understanding Cancer, the History of Science, Cancer Research; The History of Health Care, Patient Care; The Researcher; The Clinician; Business of Research; Activities Outside Institution; Professional Values, Ethics, Purpose; Patients
Creative Commons License


This work is licensed under a Creative Commons Attribution-Noncommercial-No Derivative Works 3.0 License.
Disciplines
History of Science, Technology, and Medicine | Oncology | Oral History
Transcript
Tacey Ann Rosolowski, PhD:
Now come the hard questions. There were a few more questions I wanted to ask you about the national organizations, and then I had some things I wanted to ask you about MD Anderson and some personal things. Then we'll be set, and if there's anything else you want to talk about—
Emil J Freireich, MD:
Oh, good. So you want to stay until midnight?
Tacey Ann Rosolowski, PhD:
Sure. Why not? Can we order out for food?
Emil J Freireich, MD:
We can.
Tacey Ann Rosolowski, PhD:
Well, last time we talked about the Association for Patient-Oriented Research, but we didn't get to the Global Organization Against Leukemia. I read that you were part of the organizing committee for that in 1998, and you served as its first president. I was wondering if you could tell me about that global initiative and what that meant and just how that institution was set up.
Emil J Freireich, MD:
Well, the real authority on that is Dr. Keating—Michael Keating. He trained when I was head of the department, so we've been colleagues for all the time. When he formed the Global Organization Against Leukemia, I was on the board, so I helped advise him, but I'm not the expert. The global business is, of course, my boss's business, Dr. [W. Ralph] Vogler. He just a made a great video where he was in some—Mongolia, I believe it was, or something. But my orientation is more—I'd rather cure leukemia than spread the word. That's other people's problems. That's a public health issue. I'm a research guy.
Tacey Ann Rosolowski, PhD:
So what is your involvement, and why did you decide to be involved with it if it's not what you—?
Emil J Freireich, MD:
Well, I'm just a member of the board, and we review the budgets and the plans for expansion and it's a personal favor to Dr. Keating, but it's not a big deal for me.
Tacey Ann Rosolowski, PhD:
Okay. Now, that organization was one of the cosponsors of the conference that you were recently attending in Croatia, in Dubrovnik?
Emil J Freireich, MD:
Yes, it was.
Tacey Ann Rosolowski, PhD:
I was curious about that whole phenomenon of these international collaborations and conferences and what you felt was coming out of that, how fruitful it's been?
Emil J Freireich, MD:
Not a big deal for me. The international meetings are very important because it does allow for person-to-person interactions, and it does disseminate results of research. So the international meetings are quite important, and they do lead to collaborations. Some of the international collaborations are quite significant, but, as I say, not my cup of tea.
Tacey Ann Rosolowski, PhD:
What are some of the international collaborations that you feel—?
Emil J Freireich, MD:
National?
Tacey Ann Rosolowski, PhD:
National or international—that have been very influential in your area of research?
Emil J Freireich, MD:
Well, Dr. Zubrod and Dr. Frei created the first cooperative chemotherapy research group in 1955, and that had a big influence on the way clinical research was done.
Tacey Ann Rosolowski, PhD:
What was the name of that group?
Emil J Freireich, MD:
That was called the Leukemia Cooperative Group, and it evolved into what is called Cancer and Leukemia Group B. It started out as a collaboration between Dr. [James] Holland's group at Roswell Park and our little group at the Cancer Institute. So there were only two institutions, but it immediately caught on, and a lot of people got interested. The focus was on childhood acute lymphoblastic leukemia, where we were making big progress. Then it expanded to all the cancers, so it became cancer and leukemia. It became Group B because the group at Memorial Sloan-Kettering formed a cooperative group. It was the second one, but in order to distinguish them, they called themselves 'A,' so the first one became 'B.' I was involved with them until 1962 or so, when we decided to concentrate on combination chemotherapy for children. I haven't had much to do with them since. When we first came here, I was active in the Southwest Oncology Group, and we did some studies with AraC, which were quite important. But then again, I preferred to work on innovative things. The groups tend to focus on applied things. If I claim that four drugs are better than three, they'll do a big study and spend a million dollars and get an answer that no one cares about. I'm on the innovative side.
Tacey Ann Rosolowski, PhD:
Okay. I'm just trying to get a sense of how all those groups function and what their roles—
Emil J Freireich, MD:
Those groups are all—you know—they do applied things. APOR [Association of Patient-Oriented Research] was primarily a lobbying group. That is, we tried unsuccessfully to divert some of the money being spent on laboratory research to patient-oriented research, and we're still trying. And there may come a day when actually people will wake up and realize that all the advances in treatment begin with research on patients with disease and allocate at least some of the federal money to studying patients instead of laboratory stuff. So APOR was primarily a lobbying organization, not as much a scientific organization. We have plenty of scientific organizations. The International Society of Hematology, International Oncology, American Society of Hematology, which is international, ASCO, which is international. We have plenty of that.
Tacey Ann Rosolowski, PhD:
I think maybe I—
Emil J Freireich, MD:
I did spend time on ASCO.
Tacey Ann Rosolowski, PhD:
What does that acronym stand for?
Emil J Freireich, MD:
American Society for Clinical Oncology—it's the largest cancer clinical research organization. It was founded in '63, and I was one of the initial people to feel it was important. I've been a member ever since '64, and I attend annually. I was elected president in—I don't remember the exact date, maybe '72 or '73. When I was president, I started the Journal of Clinical Oncology, which is very important to the society, and I also started the commercial exhibits that generate a lot of income for the society.
Tacey Ann Rosolowski, PhD:
What does that mean "generate the exhibits?"
Emil J Freireich, MD:
Well, when we have a commercial exhibit which is educational, but the pharmaceutical industry has exhibits, and they pay the society to use the space and have the exposure, so the society gains income. That income is used for awarding scholarships to young, promising scientists, supporting areas of research that are not being supported by NIH and so on. So ASCO is good thing. I like ASCO.
Tacey Ann Rosolowski, PhD:
Now when you started, you said—what was it about that organization that you felt was really promising?
Emil J Freireich, MD:
Well, when I graduated from medical school in 1949, we learned nothing about cancer treatment or patient care. It was like mental illness. You just put all those patients somewhere to die. During my graduate medical education, we didn't learn anything about cancer research or treatment. I trained in hematology. But in 1946, the Americans discovered nitrogen mustard and began to treat lymphatic malignancies. In 1948, Dr. Farber reported on methotrexate doing temporary remissions in children. So by the time I did my training in hematology, we started to treat leukemia, but the other cancers were largely ignored. When I went to the Cancer Institute, that's when the focus on cancer occurred, because people go where the money is. In the initial cancer effort, Congress realized that cancer was becoming a major healthcare problem, and they put money in place, and people—young physicians—began treating cancer. So that was important.
We were working on leukemia, and we needed a forum to present our information, so initially we presented our stuff to the American Association for Cancer Research, the AACR, but the AACR is an organization of laboratory-based scientists. Dr. Fidler [Isaiah Joshua Fidler, DVM, PhD [Oral History Interview]] and Dr. Kripke [Margaret Kripke, Ph.D. [Oral History Interview]] have both been president. The clinical papers were relegated to the last half day, so if they began on Wednesday, Thursday, and Friday, on Saturday morning we got to present our papers. None of the laboratory scientists attended. The first time I gave a paper at AACR, besides the chairman and my wife, there was only one other person in the room. There just was no interest in clinical research.
A number of physician-scientists got together and decided that we ought to have a society for clinical oncology because we would have a forum. That society met the first time in, I think it was '64, and we met the day before AACR, because we were all cancer researchers, so we could go to the ASCO meeting the first day, and then continue in the AACR. Our papers weren't on Saturday morning. They were before the meeting, and we had an audience that was interested in that material. So ASCO boomed, and by the time I was president—whatever year that was—I should have something on the wall about that. I guess I don't.
Tacey Ann Rosolowski, PhD:
I'll be able to find it in your CV.
Emil J Freireich, MD:
It's in my CV. So the year I was president, we started the journal, we started exhibits, and the consequence was that ASCO boomed because we had money, and AACR had very little money. All they got money from were instrument manufacturers, so AACR decided to separate from ASCO because ASCO was too big and they were too small. AACR separated from ASCO, and that separation is maintained to this day.
Well, in the meantime, in 1955 or 1956, hematology was an important discipline. There wasn't an international society. Dr. [William] Dameshek, who founded the journal Blood—the most important public—like the JCO—an important publication for hematologists—also founded an American Society for Hematology. And again, I happened to go to the founding meeting, and I was a lifetime member of the American Society of Hematology.
But hematology was dominated by benign hematology. Hematologists did red cell, platelet, white cell stuff, but the malignant hematology was restricted to us weirdos mostly working at the Cancer Institute and Roswell Park and so on. So when we sent our chemotherapy papers to ASH, we got treated the same way we were by ASCO. Our papers were put on the last session on Saturday morning. By the time you gave your paper, there was only two other people in the room. It didn't work for ASH, so the malignant hematology moved from ASH to ASCO. But once we cured childhood leukemia and we had treatment for CML, malignant hematology became quite important.
At the same time, benign hematology became trivial. There were fewer and fewer patients consulting benign hematologists. The American Society for Hematology tried to recover malignant hematology, and to a large extent, they have. Most of the cancer hematological malignancy papers go to ASH, which meets in December. Very little goes to ASCO, which meets in the spring—usually June or May. There's kind of a little collaboration between the two societies because most of the people who do malignant hematology also treat cancers, so there's collaboration. The hematologists had to treat leukemia to make a living, so the society recognized that.
Under the leadership of our chairman, Dr. [Hapgop] Katarjian, we're trying to form a new society called the Society of Hematologic Oncology. The reason that occurred is because we started these meetings at MD Anderson in the fall, before ASH meets in December. We had these meetings in September. We started in Houston, and we alternate elsewhere. The last one was in Dubrovnik. The next one will be inHoustonin '12. But the problem is that it's gotten so big that it's time for us to have a big society. So Dr. Katarjian suggested to ASCO that they have a day for hematologic oncology, but ASCO doesn't want to fight with ASH, so we're going to form our own society. Things evolve quickly.
Tacey Ann Rosolowski, PhD:
They do. Is there anything else that you wanted to comment on about organizations of that kind, or societies?
Emil J Freireich, MD:
No, I think they're important for exchanging information, but in the modern age, face-to-face communication is trivial because everything is so electronic. I met with the head of our library the other day. She said, "What should the library be doing?" I said, "Just keep the electronics going." You can do everything from your iPad now. If you want to talk to someone about a paper— So the face-to-face meetings that were important in the early days for networking, for getting ahead so the young people could get promoted and get their work recognized, is less and less important, because now, when you publish a paper, everybody has access to it. The indexing and the electronics are so fantastically efficient that these big society things are less important for scientific communication. It's a good place for the young people to expose their research to their seniors and get ahead and so on and so forth, but that function is really not terribly important. What's important is communication. Now we have virtual meetings, everything is on TV, everything is on the Internet. The iPods are so fantastic. So all those old ideas are anachronisms. It's nice.
But APOR is important because we do have to lobby, because the direction of research is more in the control of the public. It's like the Tea Party people say, "We want to do what the people want," and the Democrats all go to Congress and say, "We serve the people," i.e. we know what they want. And we're in the same boat. The academic scientific community, they know what's important—clone the genes, treat the mice, metastasis, all that stuff. That's important. If you know everything about mice and tissue cultures and cells and culture, then leukemia will just go away. But the reality is realized by the people. If 600,000 Americans are going to die of cancer, well, we're working on metastasis research, shooting tissue culture cells in the tail veins of mice. When are we going to work on people? Well, let's do translational research. So now we have the Society for Translational Research. The idea was, okay, you've discovered all this basic science, now let's use it to treat people. That's a great idea. But again, translational science has degenerated into laboratory research.
If the public wants us to cure cancer, they're going to have to put their money where their mouths are. They're going to have to support clinical research. That's what APOR is all about. AACR will never advocate for clinical research. They are strictly laboratory research. And as I pointed out in our last interview, all the sections are manned by Nobel Laureates who won the Nobel Prize for discovering genes. No Nobel Prizes are given to people who cure leukemia. That's trivial.
Tacey Ann Rosolowski, PhD:
It seems like it's a real basic cultural prejudice or bias.
Emil J Freireich, MD:
It's one of the enormously attractive ideas that so appeals to your imagination that it's hard to face reality. People are born with a clean slate, and then they progressively accumulate biases, and those biases are difficult to break through. Of course, the bias that every teacher and every academic— If you go into the academic communities, they're all left-wing, bleeding heart liberals. They're all geniuses. They've all discovered Hippocrates or mice or Nobel Prizes and now they're authoritative and they know what we need—more of them. As far as cancer patients, they don't have to worry about that.
Like I said in the last interview, the difference between a scientist and a doctor is the doctor faces— This morning, for an hour at rounds, we saw three patients who were under thirty dying of leukemia. One was a guy in the military, a martial arts guy. He's got advanced leukemia, badly treated. One a twenty-six-year-old girl with horrible disease. I mean, come on. We have to get on with the problem, and only the public can make that known. Now, the problem is that there are only 600,000 Americans going to die this year, and that's a small number. The rest of them, they don't worry about cancer. They're going to prevent it. That's one of my pet peeves. If we're going to prevent cancer—you know—all the early detection models only increase the number of patients with cancer; it doesn't do anything to the mortality. The mortality stays the same.
Prevention is not better than cure. Cure is always what works. All the progress made in medicine has depended on cure, with the possible exception of small pox vaccination, which quelled an epidemic, but in modern times more people die from disseminated small pox vaccine than die from small pox, as you know. Vaccination is useful to stem epidemics when you know exactly what the antibody and the viruses are. But as far as cancer prevention, outside of quitting smoking—which is self-evident. Treatment is the way to go. People are dying, they need treatment.
When the AIDS people needed treatment because they were dying—they were all twenty-year-old, healthy guys but a small minority of the population. By the way, AIDS was discovered by a doctor at the bedside, not a laboratory guy. They started to do culture viruses and treat it in vitro and do randomized tests. Well, the AIDS guys said, come on, let's start treating AIDS. They marched in the streets, because the AIDS guys were already activists. They're homosexuals. They were used to parading in the streets. When they got AIDS, they paraded in the streets and they got on treatment and now nobody dies of AIDS anymore, unless you can't afford it. You can go toAngola, and you don't have the drugs. But AIDS is essentially a chronic illness now.
But cancer patients are not activists. They're not politically active. They go along being normal, healthy people believing that if we do mammography and PSA we'll prevent cancer and it will go away. Just support laboratory research and discover all the genes, and we won't have any problem until the day comes when the doctor says, "Oh, my. You've got leukemia." I better go see a doctor, not the guy working in a lab. We've got to go see a doctor who is treating leukemia. And we now cure ninety percent of children. We cure twenty-five to thirty-percent of adults with leukemia. We cure converted chronic granulocytic leukemia to chronic disease, and none of this—
Recommended Citation
Freireich, Emil J. MD and Rosolowski, Tacey A. PhD, "Chapter 11: A Critical Need to Fund Patient-Oriented Research" (2011). Interview Chapters. 31.
https://openworks.mdanderson.org/mchv_interviewchapters/31
Conditions Governing Access
Open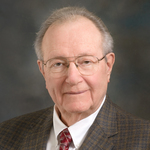 COinS