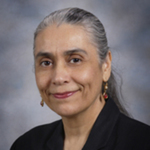 Title
Chapter 10: The Role of the Physician-Leader at MD Anderson
Description
In this segment, Dr. Rodriguez talks about the important role that physician-leaders can serve in an organization. She explains that a primary responsibility is to explain the need for institutional changes in terms that clinicians can understand. She stresses that physician-leaders must be able to listen, have a toehold in specific services, and demonstrate that they share common experience with clinical peers. She returns to the example of the Myeloma Clinic's heavy use of the CT Scan Unit and the pressures that created among all services. She notes that she was first made aware of this resource issue by listening to clinicians vent their frustrations about difficult access to the Unit. Next Dr. Rodriguez explains that physician leaders must be able to explain a larger reality to data-driven MDs who generally have a much narrower focus. She talks about why, traditionally, there has been a gap between clinical and administrative levels of an organization. Dr. Rodriguez next talks about the history of physicians and leadership at MD Anderson, beginning with the first president, R. Lee Clark, who went to hire other clinicians with leadership abilities. She explains that in academic institutions, most physicians assume leadership positions that carry academic titles and that reflect their knowledge rather than specific skill at administration or leadership. Dr. Rodriguez believes that today one cannot excel as a clinician and administrator and this is why one is now seeing different titles for physician-leaders.
Identifier
RodriguezA_02_20150306_C10
Publication Date
3-6-2015
Publisher
The Making Cancer History® Voices Oral History Collection, The University of Texas MD Anderson Cancer Center
Interview Session
Topics Covered
Overview; The Administrator; Overview; Definitions, Explanations, Translations; Building/Transforming the Institution; Leadership; On Leadership; On the Nature of Institutions; Understanding the Institution
Creative Commons License


This work is licensed under a Creative Commons Attribution-Noncommercial-No Derivative Works 3.0 License.
Disciplines
History of Science, Technology, and Medicine | Oncology | Oral History
Transcript
Tacey A. Rosolowski, PhD:
It sounds to me like a good part of what you're describing is also a communication problem; you know—
Alma Rodriguez, MD:
Yes.
Tacey A. Rosolowski, PhD:
—you have the individual providers and then you have a person like you who's in the administrative function, and has a much broader, more nuanced perspective on these operations. What have you discovered about communicating across that gap, to try to ease some of this?
Alma Rodriguez, MD:
Well, I think that that's—I mean, you've hit on a key issue about administration. I think one of the most important roles of physicians and administration, but administrators in general, is that you have to communicate in a way that is relevant to the listener why it is that change—how and why certain changes are important, and why it is that the individuals who are affected by the change must engage in the change. So for example, when—and it's also important to listen. So for example, the issue with the CT scans, initially, my perception was that I was just hearing, because I started to hear from one or two individuals how hard it was for them to get their CT scans. They happen to also be very busy, have very large patient numbers, and they were very vocal individuals. So my thought was, OK, they're having a bad day, you know? But then, and again, this is another one of the important reasons why I think Physicians who are in administration have to have some sort of toe hold, if you will, into clinical work. I began to notice I was having trouble getting my CT scans scheduled, as well. So having a shared experience does give one a more realistic perspective on why there's dissatisfaction, or why the complaints are coming up. So I began to realize, look, I'm not one of the busiest clinicians, and yet I'm having difficulty with this. So these individuals, who have many more patients than I do, must be desperate, trying to get these results back and trying to get the tests scheduled in a timely fashion for their patients. So there's then a shared reality, if you will, a shared experience, and a validation of the reality of what the individuals are saying. And I think that that's important. So it's important—so if the individual—so if the administrators are not clinicians, they at least need to do experiential rounds, for lack of a better terminology. They really should go to the front lines, spend time experiencing what it is that people in the front lines are experiencing, because I don't think that—there is really a difference in the perceived urgency, I think, of complaints, when you are experiencing the problem yourself. So that one aspect of communication that's important; being there, experiencing it, so that one understands the reality of what is happening. But then there's the other side; the explanation of the larger reality. And in general, Physicians are very data-driven. We understand information that is, if you will, factual, informational, graphic.
Tacey A. Rosolowski, PhD:
Mm-hmm.
Alma Rodriguez, MD:
So, sharing that information with people is very important. So, saying to my colleagues, well look guys, we had X-number of CT scans, these five or six CT scanners have to fulfill the needs of not just lymphoma but thoracic oncology department, the Sarcoma Department, the X, Y and Z department, the neurosurgery, etc. So when you add up all the numbers, then you begin to realize, if you total up the number of cases per day that these six machines are handling, it's not possible for them to fulfill. And if you take into account that each test will take a minimum of X-number of minutes or hours, there are not enough hours in the day for them to fulfill the needs of all of these demands. So let's talk about alternative solutions. So that's when we came up, OK, let's start to talk organizations outside of MD Anderson. Now, here comes the rub though—I had to have approval from the higher ups to say it's okay to go outside of the organization, to negotiate for your patients to get tests, because obviously, that's a revenue loss for our organization. So again, appealing and making the case known to higher level administrators on behalf of the group one is representing is also—you know. So it's up and down. So in a way, you know, if the mid-level or mid-tier administrators, particularly if they are Physicians such as the Medical Directors, their role is really to advocate up and down. You know, to sort of be the conduit from the larger group to the front-line group, and from the front-line group to the larger group. That's really the key to the job, in my opinion.
Tacey A. Rosolowski, PhD:
There's so much discussion now about the importance of having physician leaders.
Alma Rodriguez, MD:
Yes.
Tacey A. Rosolowski, PhD:
And I can see that, you know, the contours now of why that's so key. Are there other things besides being able to create a shared reality, you know, understand the clinical needs? What are some of the other reasons why Physician leaders are so important in an organization like this?
Alma Rodriguez, MD:
Well, I think it's just the psychology of groups. I mean, we tend to trust the people who are more like us, right? So I think gaining trust from Physicians is perhaps, to some degree, not always, but again it depends on the skills of communication and other interpersonal qualities. But it is much easier for a Physician to have credibility with Physicians than a total stranger, in the eyes of the Physicians, a total stranger that comes and tells them this is how it is. And it's no mystery that there is a dichotomy in the culture of hospitals; there are the suits, those are the administratives and the coats, and the coats are the Physicians. So there's that perceived dichotomy of culture. So the coats would listen to another coat. More than they'll listen to a suit. That's the bottom line.
Tacey A. Rosolowski, PhD:
And, I mean, traditionally, there has been—or maybe I've not been asking that question correctly, you know, what has been the kind of history of having physician leaders in a setting like this? Is it a new thing? What are the impediments or challenges of getting people to take on that role?
Alma Rodriguez, MD:
Well, I mean, it's not a new thing. Obviously, MD Anderson was established by a Physician, a surgeon, specifically. And of course, he had to assume administrative responsibilities once he came on board as the leader of the enterprise.
Tacey A. Rosolowski, PhD:
And we're talking here about R. Lee Clark [MD].
Alma Rodriguez, MD:
R. Lee Clark, yes. And then, of course, he on-boarded other individuals that to whom he then delegated responsibilities and authorities, and in turn, they became leaders of other operational aspects of the organization. So, it's not unknown. But there are distinctions, if you will. And these are—and again, looking in from the outside, they may seem subtle or irrelevant, but they're really critical and key. And that is that most Physician leaders assume responsibility or take on that leadership role under the auspices of academic titles; the provost, the dean, the chair, the deputy chairs. Those titles in those designations are under academic format. And those are individuals that are assumed to have gained that title and that authority through the acquisition of knowledge of that specialty, or that area of work. You know, so the chair of radiology will be seen as an expert, an utmost expert in radiology, right? But in today's reality where—at least in our organization—where we are really one entity, the academic and the operational and [inaudible] enterprise, they're one big pot. We really have to do both well. But the truth is, one cannot do both well. It is not possible to be an expert and the leader, and the most grant-driven leader in a specialty, and at the same time be the most expert and best at safety, quality, financial, organization, operational expertise, that is required to run the organization well. That's—it's not possible. Those are two huge jobs, in and of themselves. So—
Tacey A. Rosolowski, PhD:
And that's aside from, you know, the problem of assuming that just because a person has acquired great knowledge and specialty, that they will, therefore, have a great ability in admin.
Alma Rodriguez, MD:
Exactly.
Tacey A. Rosolowski, PhD:
Yeah.
Alma Rodriguez, MD:
Exactly. That's a huge and inappropriate assumption, we're learning, now, in the current reality. That might have been very feasible and workable twenty years ago, like I said, in the early 1990s, where we didn't even know about billing. (laughs) But it's not an acceptable reality today. And so this is why now you're beginning to see more titles for Physician leaders that are different, such as Chief Medical Quality Officer, such as myself, the Vice President of Medical Affairs, and so on. The Directors of the various clinics who progressively now are being relied on much more by our Executive Vice President for Operations, because that's where the rubber meets the road in the clinics. So you have to have somebody who understands how the clinic runs to help run it. So—
Recommended Citation
Rodriguez, Alma MD and Rosolowski, Tacey A. PhD, "Chapter 10: The Role of the Physician-Leader at MD Anderson" (2015). Interview Chapters. 341.
https://openworks.mdanderson.org/mchv_interviewchapters/341
Conditions Governing Access
Open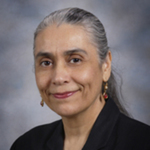 COinS