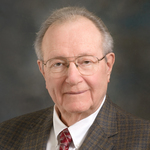 Title
Chapter 16: A Life of Work with the Support of a Strong Wife and Family
Description
In this very personal chapter, Dr. Freireich reflects on his lifelong focus on work. He speaks at length about his relationship with his wife and beloved partner, Haroldine Freireich (Cunningham), whom he married on a Saturday morning when there were no samples to count. He talks about the importance of his family and notes that his children and grandchildren in providing distraction from intense focus on his research life.
Identifier
FreireichEJ_2011_C16
Publication Date
10-11-2011
Publisher
The Making Cancer History® Voices Oral History Collection, The University of Texas MD Anderson Cancer Center
Topics Covered
The Interview Subject's Story - Personal Background; Personal Background; Character, Values, Beliefs, Talents; Professional Path; Inspirations to Practice Science/Medicine; Influences from People and Life Experiences; Portraits
Creative Commons License


This work is licensed under a Creative Commons Attribution-Noncommercial-No Derivative Works 3.0 License.
Disciplines
History of Science, Technology, and Medicine | Oncology | Oral History
Transcript
Tacey Ann Rosolowski, PhD:
All right. I have just a few more questions. I wanted to ask you some things about the private person behind MD Anderson.
Emil J Freireich, MD:
Oh, my life?
Tacey Ann Rosolowski, PhD:
Yeah, I know. Isn't that crazy? One of the things that struck me in one of your interviews is you said you had absolutely—in the interviews you did ten years ago—you said you had absolutely no hobbies, that you never did anything but work. I'm wondering if that really is true. What do you do when you want to relax?
Emil J Freireich, MD:
Well, I'll go back a ways. I grew up in very modest circumstances, so just getting the essentials of life is what you did. You didn't have any time for fooling around. I did play basketball in high school, and I broke my leg. That turned out to be important in my life.
Tacey Ann Rosolowski, PhD:
Why was that important to your life?
Emil J Freireich, MD:
Well, because it ended up keeping me out of the military, and that ended up with me going to medical school, and that ended up with me getting rehabilitation money from the state of Illinois, otherwise I never could have gone to medical school. I had no money. I had nowhere to get money. Scholarships weren't big enough to pay for everything. But when I got rehabilitation money, they paid for everything. They paid my books, my fees, my tuition. I lived at home. I rode the "L" to work, and I got my MD. What was the question again?
Tacey Ann Rosolowski, PhD:
Things you do for relaxation.
Emil J Freireich, MD:
Oh, relaxation. Well, when I was pubescent, the most important thing was sex. So when I was in medical school, I dated some high school girl, and we had reasonable sex, but when I got to be an intern, that's when I had sex. I interned at Cook County Hospital, and that was a community where everybody was under stress, because you had no money, you worked—we worked thirty-six hours on and twelve off, so you're always exhausted. You couldn't go anywhere outside the hospital. The nurses and doctors were—you know—if you had ten minutes, you went up to the OR and you had a little whoopee. But when I became a resident and we were paid fifty dollars a month and we had room and board, then I began to think. I actually developed a relationship with an intellectual—a left-wing, bleeding heart intellectual. Her name was Lenore Schwartz, and Lenore was an only child, raised by not rich but very well-to-do parents who lived in a very nice part of town that I had never been in before. Chicago was—well, all cities are like that. I lived in one mm above the ghetto. The ghetto was here, and then we were the next ghetto. They were up there in the high-rent district in Lake Forest. I met her through one of my friends who had money. He introduced me to Lenore. I don't know if I actually loved her as a person, but we were—I was twenty-two, and Lenore was rich and had a convertible. When we went out on a date, I drove the convertible. I was acting like a multimillionaire. She loved me, and I loved her, and we had wonderful times. She began to take me to all of the highbrow things. We went to the opera. I'd never heard an opera. We went to the symphony. I'd never heard a symphony. We went to an art gallery. She was a painter. We went to museums. We learned about anthropology. So Lenore Schwartz introduced me to a world that I hadn't even read about. I didn't even know they were out there, because when you come from the ghetto, everything is—just the next millimeter is as far as you're going to go.
So we decided to get married. She comes from a wealthy family, and I have zero. I didn't even have a car. So we went, like young people, to her parents, and we said, "We've decided to get married." Oh, wonderful. But to make a long story short, they said that was ridiculous. Lenore was working on her PhD, and she was an anthropologist and she was an artist, and dragging along some dying intern from Cook County Hospital was not for the family. They put up with me, but not very well. I didn't mix with their class very well.
So as fate would have it, while I was an intern, fooling around with nurses at Cook County Hospital and dating Lenore, she developed acute leukemia. She was twenty-five or something, and at the time, the only treatment for leukemia was methotrexate and 6-MP. Prednisone had been discovered. She got all that treatment by the best doctor in Chicago, a guy I knew very well and admired. And during her illness, her family decided that I should stay out of it, because they felt that—they had guilt over the fact that we didn't get married and she was going to die without having something she wanted very badly. So they were full of guilt, and if I came back in the picture—we still loved each other, so they wouldn't allow me to see her. I didn't even see her until she died.
Tacey Ann Rosolowski, PhD:
That's a very sad story.
Emil J Freireich, MD:
And I wasn't invited to the funeral either. So after that trauma, my focus was on just succeeding, and social things became trivial. I just had sex. It was just—you know. But then I met my wife, and the way I met my wife was when I got fired from Cook County Hospital, I decided to take a residency at Presbyterian-St. Luke's, which is the inverse of county hospital. It's a private hospital. But we had a free clinic called Central Free Dispensary, and that was the teaching service which was run by the chief resident.
I was very good at what I did, obviously, and I was recognized by being made chief resident, and the chief resident did the teaching in Central Free Dispensary. So when I became chief resident—now you move from an adventurist—from just having experiences—for the first time in my life I had responsibility. I had to teach the other fellows. I had to run the clinic. I was in charge. The head nurse in the clinic was a short, petite, blonde lady named Haroldine Cunningham, and she diagnosed me immediately. Here's a guy just having fun, brilliant, and does whatever he wants. He's always going to be successful. And she took charge, from the day I arrived. "Freireich, there are four residents waiting in the clinic for you to sign the patients." If I was out all night, she'd really read me out. So that was the first time I had a relationship with a woman that was significant. There was no love and no sex, but it was a relationship. She was not just a nurse; she was a force in my life. Do you want to know a lot about my wife?
Tacey Ann Rosolowski, PhD:
Tell me about your wife, yeah. She sounds like she's been important to your career and your life.
Emil J Freireich, MD:
She's very important. She's more important to me than Tom Frei. She's the most important person in my life. She was a person of enormous character honed by her early experiences. She was the product of a mother who was a very attractive young woman from a Germanic family dominated by a father. You know, in European culture, the mother was totally committed to her children. All the children were schooled. They lived in Lake Forest, a very fancy community. Her mother was number, I think, four—three out of five or four out of six—somewhere in the middle. She was a very feminine young thing, and she fell in love with an immigrant Scott, who was a golf pro. His name was William Cunningham. Their family was totally against this relationship, but she married William Cunningham, and she got pregnant very quickly, and Haroldine was the first born. There were two that followed her. She has two brothers. Because her husband was a ne'er-do-well—golf pros, they mingle with—they're like me and Lenore—they mingle with the rich and live like the rich, but they don't have any money. So they lived in very modest circumstances in Libertyville, Illinois, a little town. She had six children and slaved along with no help and no money, coming from a well-to-do family.
To make a very long and difficult story easy, when Haroldine was, oh, ten or something—ten or eleven—her mother committed suicide and she found her. She had slashed her wrists. So Haroldine had to walk into her house and find her mother on the floor, dead. That changes people.
Tacey Ann Rosolowski, PhD:
That's severe trauma for a child.
Emil J Freireich, MD:
So her mother's siblings, of course, came to the rescue. Her older sister, her Aunt Bee, was married to a physician and had one child. She offered to take in Haroldine, so she became Cinderella. She was taken in by her Aunt McGrew who had a daughter who was Cinderella, who was the queen, and she became the—she took care of everything. She had to do the laundry and clean the house and do all that stuff, because her niece was Miss America.
So her siblings—her two brothers—were farmed out. One went to one of the other siblings who had a farm in Illinois, and the other one—I forgot who he went to. But the three children were farmed out to siblings of the mother. The father was, of course, worthless. He continued playing golf, and he was an alcoholic and pretty much worthless. They all loved him. He was a nice man. He meant well, but as far as a father was concerned, he was zero.
So Haroldine grew up in Lake Forest. She came from modest beginnings but was adopted by Aunt McGrew who lived in Lake Forest. She was now upper class. She went to Lake Forest High with all the rich kids, and when it came time to choose a career, all of her classmates went to college—fancy colleges—Harvard and Yale and all that. But she decided to be a nurse because her Uncle McGrew was a doctor. Auntie Bee wasn't into ten years of supporting poor Haroldine. She didn't have that much money. Don McGrew, the husband, died and left Auntie Bee with the money. So she had enough money, but she had to manage it, and she had to work to stay in the upper middle class section they were in. Auntie Bee really pushed her in the direction of nursing because you take three years and you're done. You make a living, and you're done. And 100% of nurses have jobs. So she went to nursing school, and she happened to be at Presbyterian. That's when I met her. She graduated and got a job in Central Free Dispensary. So that was Haroldine Freireich—Haroldine Cunningham.
Tacey Ann Rosolowski, PhD:
When did you get married?
Emil J Freireich, MD:
Well, when I was chief resident, during my year, the chief of medicine, who was a genius—Howard Armstrong—was fired. Again, because he was too successful. He built a program where all the house staffed work in the teaching service, and none of the residents and interns wanted to work in the private service with the rich doctors, so they organized and said, well, they had to get rid of the teaching service, so they fired Dr. Armstrong. When he got fired, he had no problem getting a good job at Cook County, but he was a physician scientist who worked in Boston during the war. He was very famous and very accomplished and rich.
So he called his residents in one by one and told them what to do. So when I got there he said, "Freireich, I understand from all the attendings that you're very good and you've learned a lot of medicine and what is it you need to accomplish your goals?" I wanted to be a general practitioner. I wanted to be a family doctor. And I said, "Dr. Armstrong,"—I may have told you this—"I don't want to offend you. You have a wonderful department, but the hematologist is a jerk, and we didn't learn any hematology." He said, "No problem. You have to go to Boston, and I'm going to get you a job with the best hematologist in the country." The three best hematologists in the United States were in Boston, and Howard Armstrong was important. He wrote me three letters of reference, and he said, "Take your 1946 Oldsmobile and go to Boston." So I took everything I owned, put it in the car, and I drove to Boston.
I interviewed with the three greatest hematologists in the world, and they all offered me a job based on Howard Armstrong's letter of recommendation. I had to decide which one to take. Well, the most famous one was Dr. Dameshek, who founded Blood. He offered me a job. I wanted to go to Dameshek. The second most famous was Dr. Alexander. He was a coagulationist. I wanted to go with him. The least famous one was Joseph Ross, but Joseph Ross had gotten a grant from the NIH to study anemia, and he offered me $3,000 a year salary. And since I had no source of income, no parents, I had to take Ross's job. So I went to work for Joe Ross. I was in Boston. I had $3,000 a year income. I rented a room in a lady's house, so I couldn't have any women. There was no sex anymore. There was no drinking, no social life. I had to succeed at my job, and I was with some hard chargers, so I worked eighteen hours every day. I barely slept. Since I was the junior guy in the lab—we were the first to use radioisotopes off the pile. I used to spend sometimes three days in a row when I was just counting the samples. I had to do all the slave work. I set up the things for the experiments we did at Harvard, and I was working and no social life, but I'm very ambitious. I intended to succeed at this job. I met the giants of hematology—Bill Castle—so I was really doing great.
One day I get a call from Haroldine Cunningham. "I am coming to visit Boston, and I'd like to just have dinner with you." "No, problem. I'll pick you up at the airport." So I hadn't seen a woman now for months. I hadn't done anything. I was just working. So Haroldine arrived on the plane, and I drove my 1946 Pontiac to the airport—Oldsmobile—to the airport, picked her up, put her luggage in the car. I said, "What do you want to do?" Well, she didn't have a room or anything since she just arrived. I said, "Well, before we do anything, I want to show you my lab. I'm working my head off." So we drove to Mass Memorial Hospital. Do you know Boston?
Tacey Ann Rosolowski, PhD:
A little bit.
Emil J Freireich, MD:
Well, Mass Memorial is right next to City/County Hospital. It's in the ghetto of the city. So we drove down there with my 1946 Oldsmobile. No one would steal that car. This was in '53. I parked the car, and we went up to the lab, and I showed her—she was very impressed. So what do we do now? Well, we have to find a place for you to stay. So we went back to the car. Someone had broken into the car and stole her luggage. She had nothing.
So I went to the lady that I had my car said—you know, this poor nurse lost her luggage. So we went to the YWCA, and they took her in. We went to a store and bought some underclothes and a bra and some things, and she was at the YWCA, and I was working twenty hours a day. And Haroldine—our relationship had really become more than just—we never had sex, in the usual sense. We did necking and stuff, but we really developed a relationship. She ran the clinic, and we began dating. I saw her on weekends, and I really was very fond of her. When she came to town—you'll have to ask her—but she says she decided she was going to marry me when she came to Boston, and I believe that to be true. She didn't have a shotgun, but it was very close. She realized I was alone and lonely and working my head off and had no social contacts with anyone. I had no friends or colleagues or anything. So she really did intend to marry me. She came to town and lived at the Y, and I had a room. Then she got a job as a nurse at Mass General, so she was making $3,000 and I was making $3,000, so if we pooled our resources we could rent—we rented a room in a lady's house, which was an attic that had two rooms and an outside entrance. So we had a private entrance where the people who owned it couldn't tell us what to do, and we lived together, but we didn't—it wasn't a sex thing. It wasn't like modern people.
Tacey Ann Rosolowski, PhD:
Oh, so you were sort of roommates for a while?
Emil J Freireich, MD:
Yeah, we loved each other. We lived together. We spent all our time together. That was the only person I knew socially. So when I got eight hours off, I'd pick up Haroldine and we'd go out to dinner or go to a movie or go to our little apartment and talk about things or watch TV. So we became a couple, and after that went on for almost a year, she just said one day, "You either marry me or I'm going home."
I had three friends that I could trust. One was the chief fellow in our lab. His name was Stuart C. Finch. He's still alive, and he's still a very good friend of mine. He was married and had five children. He was a real family man. So I talked to Dr. Finch. I said, "Do you think this crazy nurse, should I marry her when I'm struggling so hard?" And then I had two other friends. These were two guys who were residents at Presbyterian-St. Luke's with me when I was a resident. One was a guy named Peter Bell Irving, and he was doing a fellowship in diabetes at Mass General. I consulted him. He was a bachelor and a swinger, and he got married much later in life. Then the third one was Oliver Wrong, who was another bachelor/swinger. And Oliver was a Brit who was training in metabolism or something like that with a very famous metabolic guy, and he ended up being chief of medicine at University College in London, a very famous guy. Peter Bell Irving ended up being very famous. So these were accomplished guys. I consulted my three friends, and they all said they thought it was probably a good idea. So I married her.
I had to work on a Friday. I had to count my samples and set up all the things and get done. We didn't have an experiment on Saturday morning. We normally did, but we didn't. So I got off Friday night at about 6:00, and Haroldine met me. We only had one car. We picked up my two friends, and we went to Beacon Street and found a JP, and we got married. Oliver Wrong was the best man, and Peter Bell Irving was the maid of honor, and Haroldine and I got married.
Then we started being married and we had sex. First thing you know, fourteen months after we got married, we had a daughter—beautiful thing. Then fourteen months after that, we had a son. When she was pregnant with my son and the baby was a year and some old, that's when I got drafted in the military and went to NIH. And the rest is history. And ever since then, Haroldine Cunningham has been my one best friend, and we are really married. I mean, we are one. We got involved with our family. We had four beautiful children. We both adored large families, because her mother came from a large family, and we wanted to have twelve children. One of my best friends had four children. He was Roman Catholic. But by the time we got to number four—she had four children in six years—we were at NIH. We were making $3,500 a year, which was less than what we made in Boston, because we only had one working; she was home. And in 1955, there were no disposable diapers. We lived in a house that we rented from an overseas State Department guy who rented it to us for a song, because he knew we were poor. And she had to maintain the house, wash the diapers, take care of our four babies, get them to school. We had one broken down car. So I tell ya, we worked hard. When I went to NIH—I think I already told you—I mean—we really worked hard. I walked in with nothing—no help, no nurses, no technicians. They gave me equipment and authority and do what you want. I had to recruit my own patients, take care of them, draw the blood. I had to do everything. And Haroldine—God bless her—supported me all the way, took care of our kids, took care of me, saw to it I had clothes and food and shelter and was interested in my work. She liked the kids. I told her what I was doing. When I got fired from NIH, she was the only one who stood behind me—Tom Frei, usually. So I love my wife. Did you see Jerry Maguire?
Tacey Ann Rosolowski, PhD:
No.
Emil J Freireich, MD:
I love my life. I love my wife. She was a part of everything I had done outside of my training, and we're very much one person.
Tacey Ann Rosolowski, PhD:
You're very lucky.
Emil J Freireich, MD:
Yeah.
Tacey Ann Rosolowski, PhD:
That's wonderful.
Emil J Freireich, MD:
And she's a person of enormously high character because she came from a very fundamentalist background. She raised our kids. There's no fooling around with her. She's frugal, she's efficient, she's brilliant, she's clever, she's very resourceful, and she's responsible for everything I've done, because I couldn't have done it—even my fellowship. I couldn't have gotten through it without her. When we came to NIH—I'll tell you—she was pregnant with the second one, and she immediately got pregnant with the third one. We were living in a rented house. But she made it possible for me to work twenty hours a day and take care of the kids. We're a team. So she's the most important person in my life. More important than my mother, my father, my sister, my step-brother. She's really—she's what converted me from a child to an adult.
Tacey Ann Rosolowski, PhD:
Is there anything that you'd like to add?
Emil J Freireich, MD:
She had the advantage of being an adult, because she had a mother that she loved who died. She had five uncles and aunts who took care of her. She saw the virtue of the family structure. And she was very ambitious. She was a nurse, but she wasn't—she wasn't going to—you know—she worked all the time. When we were in Boston, she worked every day until we went to NIH. She was a nurse at Mass General, and she made a good salary. When she was pregnant, she had the baby and went back to work—tough lady. And she's still young and beautiful. Where is she in that picture? There she is, in the middle.
Tacey Ann Rosolowski, PhD:
Oh, yes.
Emil J Freireich, MD:
In the kind of—
Tacey Ann Rosolowski, PhD:
A nice family picture.
Emil J Freireich, MD:
She's between my grandson and my granddaughter. And she loves our grandkids. She loves her kids. She's a wonderful mother, a wonderful grandmother, a great homemaker. She's a person of very high quality. I respect her.
So I'm sorry you got into that personal stuff. But as my hobby—my work has always been my hobby. I spend twenty hours a day—when I have a free day, I spend it with my family. I love my kids. For instance, I love football because my son has our four grandchildren—he lives in Austin, but he bought a license for the Texans, so eight times a year he comes to town with all our grandkids. They stay at our house. I love my grandkids. And the guy in the orange shirt is a senior in high school. He plays offensive guard on the high school football team. We think he's going to get a football scholarship. The skinny guy in the back, in the blue shirt, that's my oldest grandson. He's eighteen. He is a sophomore at UT San Antonio. We have to pay for his tuition and living, and we can't afford four. We can afford maybe six, but not four, so we've got to get some income for these kids to go to college.
Then my oldest son had a sterile marriage, and they tried. They got all the way to in vitro. The deal was for $35,000 you get an eighty percent chance, so they went to China and adopted two little Chinese girls, and they're in the front there. We love them like they're our own. They're beautiful kids. And my oldest grandson, Chris, who is a step-grandson, is the one who fathered my great-grandson. So whenever I have hours, instead of playing golf— I tried golf. My sons play golf, because they have a lot of leisure time. Haroldine's father loved his grandkids. He was drunk, but when he came with us he would stay sober for a day or two. He'd drink in the evening. But he taught them all to play golf. Both my sons are golf players. My oldest son is serious. He plays in tournaments. The youngest son, he's just fair. So one day they said, "Dad, you ought to have a hobby. You should learn to play golf." So I had a family day, so they took me to play golf. Well, I played eight holes, and they said, "Dad, maybe you shouldn't play golf. This is not your thing." So my golf career was eight holes of golf.
And football I love because the kids come to town and we see our grandkids and I see my daughter. I love my youngest son. He's my favorite of all the kids. So, whenever I have a minute, I spend it with them, and I do what they do. So if they play football, I go to football games. My baby—Ellen is a soccer player. She's a goalie in soccer. I'm going to go on Saturday. We're going to see soccer. The football player—I have to go to a football game on Friday night in Austin. Emily is a dancer. I have to go to her dance things. Chris—they had a big birthday party for my great grandson. We had to go to that. He's two years old. He had a big party with all of his friends.
Tacey Ann Rosolowski, PhD:
So it sounds like you're—
Emil J Freireich, MD:
So all my activities are what the family people want to do. My wife and I watch some TV in the evenings, and I like theater, so I go to the plays every once in a while. My oldest daughter was an actress. My oldest daughter was a hippie. She's the one in the blue. She's physically big. She's built like me. She's tall and wide, heavy. She was a Hair Generation baby. How old are you? Oh, you don't need to tell me.
Tacey Ann Rosolowski, PhD:
Fifty-six.
Emil J Freireich, MD:
She's fifty-seven.
Tacey Ann Rosolowski, PhD:
She's a year older than me.
Emil J Freireich, MD:
Yeah, so you're the Hair Generation too. She grew up smoking pot and hippie stuff with the boys and sleeping out and alcohol and all that stuff. We dragged her out of these commune-type things twenty times during her teens, when she was in high school in Houston. We had a rough time, but she finally got through high school. The way she did it was she got interested in drama. So she got into drama class. She practiced and finished high school. We got her into a drama program at North Texas State. Her academic things were so bad, she couldn't go anywhere but North Texas State. She got a baccalaureate degree, and she went to New York and acted and modeled. So she's done everything. She lived with all the gay guys, and all of her friends are dead now. She lived with them and sex and she did everything bad, and after a while, she got born again. She just got tired of all that. She came home, went to church, gave up all the bad things except alcohol. She couldn't shake alcohol, but she got a job as a teacher and worked with young people. She married a nice guy. But finally the alcohol got her, and we had to get her in rehab. She's now married to a straight guy. She's off the alcohol. She's off tobacco—fifty-seven. She had no children.
My other daughter had Crohn's disease when she was eighteen. She almost died. She had about ten years where it was touch and go. She got married to a wonderful guy, but they got divorced because of her career. She's a musician—plays the clarinet. So she's single and poor and we support her a hundred percent—Lindsey.
And my oldest son is a great guy. He's the city engineer for the City of Round Rock. My younger son is a real estate guy. He works for Keller-Williams. So I have no hobbies except my family. So if they don't come to town—we're going through a phase now where my wife—we don't have help. She doesn't trust help. She's a compulsive obsessive. So if we hire someone, they never do it like she does. She has to do everything herself. So when they come to town, it's too much work for her. By the time the laundry—and we have a pool. They swim, and we go out and so on. She doesn't like them coming to the house, so we have to develop interests. So we're beginning to try to develop some things we like to do. I go to the theater with my daughter. She's an actress—Lindsey—and my wife is a realtor, so she loves homes. She looks at homes. She actually sold two houses in her career, but mostly she just likes real estate as a business. So we watch TV. I go to the football games.
One of my dear friends here, Bill Russell, was chairman of pathology. He's one of the people who recruited me here. He retired. He went to Florida, and he practiced for a long time and had a lot of money. When he died, his wife moved back to Houston because one of their daughters and their granddaughter lived in Houston. And she's a good friend, Marilyn Russell, and she loves baseball. So she takes Deeny and I to the baseball games. That's another hobby we have, but it's based on going with Dr. Russell. She's a lovely lady. She lives alone, but she had her daughter and her granddaughter in town. And professional friends—you know—the Freis, we do things with them. So everything I do has to do with work or family.
Tacey Ann Rosolowski, PhD:
It sounds like it does. Well, I don't think I have any more questions for you right now.
Emil J Freireich, MD:
Good. It's about time you got bored with all this boring stuff. As you know, I'm at the age where I enjoy reliving these experiences, but I shouldn't because I have to go forward or I'm going to get fired. So I still have a research project. I still contribute to leukemia. I'm still in charge of the training programs for graduate medical education. As long as I plan good things and we're doing well, I can still work as my main hobby.
Tacey Ann Rosolowski, PhD:
Is there anything else you would like to add before we close off?
Emil J Freireich, MD:
No, but you should interview my wife. Now there's a great person. The guy who did the People Make a Difference series—I forgot his name now. He came to my house and interviewed my wife. She told him what my bad habits were.
Tacey Ann Rosolowski, PhD:
Well, I want to thank you, Dr. Freireich.
Emil J Freireich, MD:
Well, thank you. You are a trained listener. I should rent you by the hour. You're a psychotherapist.
Tacey Ann Rosolowski, PhD:
Well, I hope I didn't do too much of that. But I want to thank you so much.
Emil J Freireich, MD:
The best therapy people can have is to talk about their problems outside of their subconscious. It's to bring their problems to the surface. You have to know what bothers you in order to deal with it.
Tacey Ann Rosolowski, PhD:
This is very true.
Emil J Freireich, MD:
When I was a senior in medical school, I met the founder of psychoanalysis. Franz Alexander was the chairman of our psychology department. In my graduating class from medical school, 180 graduates from University of Illinois College of Medicine—the largest single graduating class in the United States—fifty percent of the graduates wanted to go into psychiatry because Franz Alexander was so inspirational. He was the founder of psychosomatic medicine. He convinced everybody that all disease came f
Recommended Citation
Freireich, Emil J. MD and Rosolowski, Tacey A. PhD, "Chapter 16: A Life of Work with the Support of a Strong Wife and Family" (2011). Interview Chapters. 36.
https://openworks.mdanderson.org/mchv_interviewchapters/36
Conditions Governing Access
Open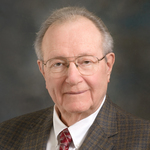 COinS