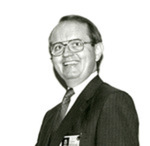 Title
Chapter 03: Expanding Pharmacy Services, Part II: Complex Needs and Advancement in Treatment
Identifier
AndersonR_01_20040518_C03
Publication Date
5-18-2004
Publisher
The Making Cancer History® Voices Oral History Collection, The University of Texas MD Anderson Cancer Center
Topics Covered
The University of Texas MD Anderson Cancer Center - Building the Institution; Leadership; On Leadership; MD Anderson History; MD Anderson Snapshot; Growth and/or Change; Research; Care; On Care; Personal Background; MD Anderson History; MD Anderson Snapshot; Patients; Patients, Treatment, Survivors; Building/Transforming the Institution; Multi-disciplinary Approaches; MD Anderson Culture; Working Environment
Creative Commons License


This work is licensed under a Creative Commons Attribution-Noncommercial-No Derivative Works 3.0 License.
Disciplines
History of Science, Technology, and Medicine | Oncology | Oral History
Transcript
Lesley Williams Brunet:
And what were their concerns?
Roger W. Anderson, PhD:
Well, it's almost always the same, and it's the same here, the same in every hospital. It's how long do they have to wait for the medications to be delivered, are they correct, are they in the right number, do you have any missing doses, to you have patient treatments delayed? And it wasn't always just a pharmacy problem. It may be that after we looked into it that the order was sitting on the counter. So it was not that the pharmacy was always to blame. The way I approached it was, it was not a blame game. It was just really how do we get this thing fixed? And so, working with them and working within the administration and then with the support of the medical staff, you know, we just worked on increasing the staff size, we put in new satellites, we put in a higher emphasis on responsiveness, and we put in some more automation. Very limited at the time, still, but more automation to help us get those doses correctly and more efficiently dispensed. And all during this time is growth and it's been that way ever since probably 1950 when McKinley started but the growth heading in the pharmacy has been exponentially higher than the linear growth of the institution. If you could draw a linear growth curve for the number of patients and the number of visits and the number of surgeries and all of that, it's a relative linear. But pharmacy has always been exponential to that and I think it's just because the drug part of the cancer treatment has been that way. It's usually additive. And in fact, in McKinley's early days, of course, they had very few drugs, almost one or something for cancer. But then we started getting more drugs for cancer. But then on the other hand we have a lot of drugs for the supportive care of the patient, too. And then we have the drugs for their normal diseases, their other diseases, so all of those are there. But then the cancer drugs have always been, when you get a new one, you usually add it on top of the old ones. You don't usually replace one of the other therapies. It's just the way --
Lesley Williams Brunet:
Different combinations.
Roger W. Anderson, PhD:
They're different combinations and so that's just the way it has been. It was that way in 1978 and it has been that way everywhere up through 2004 and I'm making projections right now for the next four years and the curve is that same way. It just continues to grow. It has never, ever done anything but be exponential to the linear growth, which has been high, too. But if we have a 10%, 15% growth, we may be 25%, 30%. And that's everything from volume and complexity and also costs and certainly that was a concern way back and I can jump back to earlier days and Mr. Gilley, and you know that name, Elmer Gilley was the financial person and he was very concerned and very interested and very instrumental, I think, in my selection because I had had some experience right before coming here where I operated the pharmacies in multiple hospitals. Actually I had been at Ohio State in a community hospital there, but then for the five year period before I came here, I was with a small little company that managed pharmacies under contract. By the time I was enticed to come to this position, I was operating 11 different hospital pharmacies.
Lesley Williams Brunet:
No wonder they were drawn to you.
Recommended Citation
Anderson, Roger W. PhD and Brunet, Lesley W., "Chapter 03: Expanding Pharmacy Services, Part II: Complex Needs and Advancement in Treatment" (2004). Interview Chapters. 374.
https://openworks.mdanderson.org/mchv_interviewchapters/374
Conditions Governing Access
Open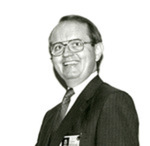 COinS