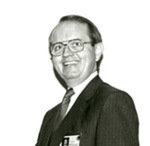 Title
Chapter 09: A Degree in Public Health
Identifier
AndersonR_01_20040518_C09
Publication Date
5-18-2004
Publisher
The Making Cancer History® Voices Oral History Collection, The University of Texas MD Anderson Cancer Center
Topics Covered
The University of Texas MD Anderson Cancer Center - Building the Institution; Leadership; On Leadership; MD Anderson History; MD Anderson Snapshot; Building/Transforming the Institution; Multi-disciplinary Approaches; MD Anderson Culture
Creative Commons License


This work is licensed under a Creative Commons Attribution-Noncommercial-No Derivative Works 3.0 License.
Disciplines
History of Science, Technology, and Medicine | Oncology | Oral History
Transcript
Roger W. Anderson, PhD:
First of all, doing the degree in public health which I just did for sort of the fun of it. It felt like something I would like to learn a little bit more about.
Lesley Williams Brunet:
I wondered why you --
Roger W. Anderson, PhD:
Well, there was a -- it's just kind of a long story. There was a student that was over there who was a pharmacist who graduated from my school up in Michigan way before me. He graduated in the '30s. He, in his retirement in Houston, decided to go to the School of Public Health. We ended up going to an alumni function of that little school, Ferris State University up in Michigan, and I met him and he said, well, I'm taking classes. He's like 80 years old. He says, I'm taking classes at the School of Public Health. [Section Redacted] And so I did and then I got hooked into it and I was going to do just the Masters. I thought, well, Masters will be fine. I already had a Masters but I thought, well, it'll be OK. So I can do that. And then when I got done with the Masters I thought, well, this is crazy. I might as well just keep on doing it and be able to get a doctorate. So, you know, 10 years later I'm finishing finally.
Lesley Williams Brunet:
Well you got it in 1997 --
Roger W. Anderson, PhD:
'97. '97. So I did not quite 10 years but close to 10 years. I started in '89.
Lesley Williams Brunet:
Well, you had a full time job, a family.
Roger W. Anderson, PhD:
Oh, yeah, yeah, it was not the easiest thing to do even though most of it was very enjoyable. The dissertation was not too enjoyable doing it but the fact that I did it on that subject has -- I mean, it's returned itself many times over, plus the broader perspective that I felt I gained in the public health arena beyond pharmacy was great. So it was one of the best things --
Lesley Williams Brunet:
It sounds like you had some of that ability already. I mean you were --
Roger W. Anderson, PhD:
Well, some of it. Yeah, some of it, but you know, it helped a lot. It just helped a lot. And actually it kind of energized myself to -- to, you know, if you're out of school that long, as I was, before going back into the relatively -- a little less than normal classroom but relatively the same kind of classroom that you used to do, you know, I'd have to take tests and write papers and stuff. You always wondered if you could really do it and the fact that you could do it and could compete with lots of younger people and --
Lesley Williams Brunet:
You probably did better (overlapping dialogue; inaudible).
Roger W. Anderson, PhD:
In fact I did better than most of the -- including most of the MDs that were students over there, particularly in the mathematics side, because pharmacy has a huge mathematics -- in fact, before I went to pharmacy school I was a math major and I probably thought that's what I was going to do. So mathematics always has been relatively easy for me, so anyway. That was good. And so the dissertation has been very valuable. But that kind of culminates and really speaks to kind of the direction that we have been and are going in here.
Recommended Citation
Anderson, Roger W. PhD and Brunet, Lesley W., "Chapter 09: A Degree in Public Health" (2004). Interview Chapters. 380.
https://openworks.mdanderson.org/mchv_interviewchapters/380
Conditions Governing Access
Open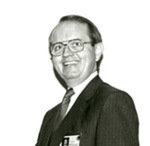 COinS