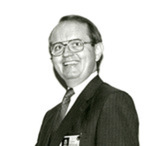 Title
Chapter 10: A Great Hire for Pharmacy and Support for Patients
Identifier
AndersonR_01_20040518_C10
Publication Date
5-18-2004
Publisher
The Making Cancer History® Voices Oral History Collection, The University of Texas MD Anderson Cancer Center
Topics Covered
The University of Texas MD Anderson Cancer Center - Building the Institution; Leadership; On Leadership; MD Anderson History; MD Anderson Snapshot; Growth and/or Change; Research; Care; On Care; Personal Background; MD Anderson History; MD Anderson Snapshot; Patients; Patients, Treatment, Survivors; Building/Transforming the Institution; Multi-disciplinary Approaches; MD Anderson Culture; Working Environment
Creative Commons License


This work is licensed under a Creative Commons Attribution-Noncommercial-No Derivative Works 3.0 License.
Disciplines
History of Science, Technology, and Medicine | Oncology | Oral History
Transcript
Roger W. Anderson, PhD:
Now, we really are going to run out of time, I think, but the other thing that I wanted to emphasize that we have done, separate from all of that, is in the research area, and particularly with the hiring that I did of this Lawrence Trissel, we hired him 14 or whatever years ago now, and he has had this laboratory here that has done stability and compatibility work that builds on top of his career that he had when he retired from the national cancer institute. And he's published a reference text over the last 25 years and he continues to do that. That's been a very high visibility and a very big plus in what the pharmacy has done and contributed to the world's literature.
Lesley Williams Brunet:
OK, maybe we can talk some more about that if I can get you --
Roger W. Anderson, PhD:
Yeah, we should.
Lesley Williams Brunet:
If I can get maybe another hour because --
Roger W. Anderson, PhD:
Sure, sure, we should really do that.
Lesley Williams Brunet:
I wanted to talk about toxicity of chemotherapy, that's a big --
Roger W. Anderson, PhD:
Yeah, and a lot of that, of course, is managed very well by these pharmacists that are with the patients. And not only do they do that better, but that's where we save a lot of money because there was a lot of management of toxicity and other side effects and things that didn't get managed as well before. And plus we've got better drugs, too, to help manage toxicity and they've developed over the years. I mean, in my 26 years here, we've got almost all the drugs -- there are a few of the old ones that are still being used, of course, but most of them have been developed and come to the market after that time period, so it's really amazing.
Lesley Williams Brunet:
Yes, it really is.
Roger W. Anderson, PhD:
Yeah.
Lesley Williams Brunet:
And of course people here have been involved in it.
Roger W. Anderson, PhD:
Right, they have. Almost in every case. Probably in every case. I don't know of one new drug that hasn't been studied here a lot.
Lesley Williams Brunet:
Right, well why don't we turn this off and hopefully we'll talk again --
Roger W. Anderson, PhD:
OK. And I'll give to you -- I'll give you a copy now and you can -- [END OF FILE]
Recommended Citation
Anderson, Roger W. PhD and Brunet, Lesley W., "Chapter 10: A Great Hire for Pharmacy and Support for Patients" (2004). Interview Chapters. 381.
https://openworks.mdanderson.org/mchv_interviewchapters/381
Conditions Governing Access
Open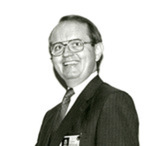 COinS