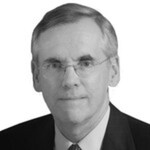 Title
Chapter 04: The Faculty: The Intellectual Engine of MD Anderson
Description
Mr. Stuyck expresses his appreciation for the MD Anderson faculty who are the "intellectual engine" of the institution even though they represent only twenty percent of employees. He says he has always tried to understand faculty issues and "speak their lingo." He traces his support for faculty back to his experiences at University of Texas Medical Branch, where he loved attending Grand Rounds. He sketches how issues have changed for faculty and lists the pressures upon them. He also characterizes MD Anderson faculty as possessing great intellectual curiosity.
Identifier
StuyckSC_01_20130611_C04
Publication Date
6-11-2013
Interview Session
Topics Covered
MD Anderson Culture; Overview; Professional Practice; The Professional at Work; Giving Recognition; Understanding the Institution; Dedication to MD Anderson, to Patients, to Faculty/Staff; The Life and Dedication of Clinicians and Researchers
Transcript
Steve Stuyck, MPH :
I will tell you—you had asked me about what contributed to my success here. There is one other thing—probably more than one, but I'm getting off the subject—but I think it's important to me. I realize that—well, now we have 20,000 employees, and less than 2,000 of them are faculty members. And yet faculty members are both the intellectual and the economic engine that drive this place not the rest of us—the white coats not the gray coats. And I have always enjoyed give and take with faculty and trying hard to understand the issues that confront them because their jobs are so difficult and because they're so interesting to be around. And I think I can speak their lingo and try hard to understand the things they face. And a lot of administrators around here really don't get it, I don't think, all the time.
Tacey Ann Rosolowski, PhD:
What don't they get?
Steve Stuyck, MPH :
Well, they don't understand the faculty life, and they don't understand the pressures faculty face. And they don't understand that we're all here because the faculty are here. And I just enjoy faculty people—being around them.
Tacey Ann Rosolowski, PhD:
You mentioned earlier—in fact, when you were talking about the Medical Branch in Galveston—that you were really interested in the academic institution. And how did you know that so far back and why? (laughs)
Steve Stuyck, MPH :
I didn't. I didn't because I have no academics in my family either. When my friend and I were at UTMB, we used to get up early on Saturday mornings and go to grand rounds on Saturday mornings, and that's when they would—in the era when they'd bring the patient in. You know, the patient would sit there in their robe, and they'd talk about renal dialysis or this, that, or the other, and I loved it. I thought it was really interesting—kind of barbaric-seeming now. But after I had finished—I had a great mentor here, Dr. Robert Moreton, who was a radiologist and a vice president here. And he was—he and his wife were very good to Karen and me, and we just became friends, and he was quite elderly. He's probably—he probably would be about 100 now. And he asked me one time—he said, "Well, what is your plan for the future?" And I said, "Well, Dr. Moreton, I think I'll be here about five years." Ha, ha, ha. (laughs) "And then I'd like to go into a university environment and teach." So I've always been interested in the academic environment and now my son—I never did but my son now teaches at UT Austin, and I listen to him talk about the issues that confront them and all and appreciate that because I've always been interested in academia.
Tacey Ann Rosolowski, PhD:
Well, tell me more about what the issues—what you see as the issues that faculty face. And maybe they've changed.
Steve Stuyck, MPH :
Oh, they have tremendously.
Tacey Ann Rosolowski, PhD:
Maybe you could talk a bit about that.
Steve Stuyck, MPH :
Well, I think first of all if you're a physician, it must be terrible to have so many of your patients die. And that is what happens in a lot of our areas. And I am—I think it takes a certain kind of stamina that most people don't have, and I think that's real important. I think it takes intellectual curiosity that most don't have. I think there are a lot of pressures put on them to produce results, to generate revenue—you know. There are a lot of things like that that I see in their lives. I think some of the scientists can work their whole careers on the most miniscule sorts of things.
Tacey Ann Rosolowski, PhD:
Yeah, literally and figuratively.
Steve Stuyck, MPH :
Yeah. They're not all great. Don't get me wrong. But we've got a lot of great ones here, I think.
Recommended Citation
Stuyck, Steve C. MPH and Rosolowski, Tacey A. PhD, "Chapter 04: The Faculty: The Intellectual Engine of MD Anderson" (2013). Interview Chapters. 385.
https://openworks.mdanderson.org/mchv_interviewchapters/385
Conditions Governing Access
Open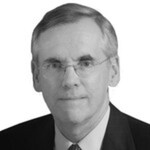 COinS