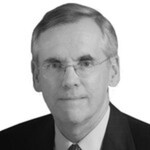 Title
Chapter 09: Public Affairs at MD Anderson: Supporting Cancer Prevention and Education
Description
Mr. Stuyck begins this chapter talking about a joint project between Public Affairs and the Division of Cancer Prevention. He provides context, explaining that Dr. Bernard Levin (Vice President of Cancer Prevention, [Oral History Interview]) was approached by Channel 13 to do a promotion of the new fecal test for colon cancer screening. He explains how the project turned into a research project supported by SmithKline as well as a public service initiative. Nine thousand people participated in a study to compare fecal testing methods. Laboratory Medicine helped, but Public Affairs organized volunteers to read the cards. This study was eventually published.

Mr. Stuyck explains his axiom that "good public education is the best public relations. He then describes how he used that axiom to make decisions about public affairs is
Identifier
StuyckSC_02_20130613_C09
Publication Date
7-13-2013
Publisher
The Making Cancer History® Voices Oral History Collection, The University of Texas MD Anderson Cancer Center
Interview Session
Topics Covered
An Institutional Unit; Discovery, Creativity and Innovation; MD Anderson History; MD Anderson Impact; Dedication to MD Anderson, to Patients, to Faculty/Staff; The Administrator; Funny MD Anderson Tales; MD Anderson Culture; Building/Transforming the Institution; Multi-disciplinary Approaches; Growth and/or Change; Professional Practice; The Professional at Work; Industry Partnerships
Creative Commons License


This work is licensed under a Creative Commons Attribution-Noncommercial-No Derivative Works 3.0 License.
Disciplines
History of Science, Technology, and Medicine | Oncology | Oral History
Transcript
Tacey Ann Rosolowski, PhD:
All right, we're starting our conversation today in the middle of a conversation. I'll put the identifier on in a second. You were just going to talk about Dr. Bernard Levin [Oral History Interview].
Steve Stuyck, MPH :
I learned many, many things from him over the years, and he was such a great gentleman and scholar, is. We were approached by Channel 13 about doing a public service campaign for FOBT, the fecal occult blood test. And the idea was that Channel 13 would promote it, and people would send us their FOBTs, and we would read them and respond. And Dr. Levin said to me—I went to him to see what he thought about it, and he said, "That is a fine program for any community hospital," and he said, "MD Anderson should be doing something different." Now, it just happens that we have been asked by—I can't remember. I think it was SmithKline. I'm not sure of the firm—to evaluate different sorts of FOBT tests. There is the hemoccult, the heme select, and the heme sensor, I think is what they were called, and they were looking at the sensitivity and specificity of these other easy tests compared to the tradition FOBT. He said, "If you want to do something, let's ask a research question as well as doing a public service." So we actually developed with SmithKline a card that had instead of just the place where the smear for one, it had the three tests on the same card. I think you had to do three smears for each one, so it was a matrix of nine smears on the thing. SmithKline funded it, so we did this in conjunction with Channel 13. They promoted the heck out of it. They had special shows, all kinds of things, and I'm blanking on the exact number, but it was about 9,000 people who called for these cards and returned them to us. Now the fun part starts. We had to read these cards, and in order to do this, Laboratory Medicine helped us, but we had to organize a group of volunteers to read these cards. Jo Ann and myself were two of many who went in, and we went in for several nights in a row to Laboratory Medicine with a woman named Julie Jackson, who was at that time in charge of that area of Lab Medicine, and she set up these tables, and we all had to put on gowns and caps and gloves, and we had these little solutions we put on these things. And I tell you, Tacey, this is so tasteless, but it's hilarious. These envelopes would arrive, and we would read them and record it so they could get feedback, but sometimes they would arrive with stains on the outside envelope, and they'd have a little bulge in them. Anyway, we would open them, but that was another example of how it all came together where there was an idea that came from Channel 13 that Dr. Levin made much better, and we organized a volunteer component, which probably had thirty or forty people coming in to read these over, and we did a significant community service, and there was a research publication that listed Jo Ann and me as authors along with Dr. Levin and others who were involved in it. There were so many. What made public affairs and public education such fun here, if I could use that word, was that there were so many opportunities like that, and if I wracked my brain, I could go back over many years and think of all kinds of things we did. Jo Ann and I worked on another project which was called Undercover, and it was a skin cancer awareness and prevention program probably in the 90s with a group from Prevention. They were always great partners with Public Affairs, the Prevention group, and Undercover had several components with the YMCA and summer camps about using sunscreen. But another business type here read somewhere about a UV meter that was available, and to make a long story short, we did this over about three summers. We first had one meter mounted on the top of the HMB, and we read the meter four times a day and phoned—this was in the days before the Internet—phone media with the score for the day. The Chronicle published it every day on their weather page, and then we added a meter in Austin and a meter somewhere in the Valley. We had about five or six of them at one point, and we actually had a college student who would come in seven days a week, including Saturday and Sunday, and read the meter and send notices to the media about it. And it petered out after a while, but I thought it was another example of a research twist on things that you just don't have the opportunity to do that at other places. I said so many times over the years—and I think I said it to you yesterday—that really I think that good public education is the best public relations. Marketing and advertising and things like that, I know they have their role, but I think that people make decisions about an institution and develop their opinions about an institution based upon other things. I never made a decision about a doctor based upon an ad I saw in the paper, but there are many other things. What my friends and relatives say to me about doctors has influenced me tremendously over the years, and there are ways to reach people other than just through advertising.
Tacey Ann Rosolowski, PhD:
It also shows how unique Public Aaffairs is at an institution like MD Anderson, or I imagine at other institutions, cancer institutions, too. The way that you have to deal with questions, and as you indicated, combine that community service with the research mission and the education mission is very complicated.
Steve Stuyck, MPH :
Well, and it really made every day interesting. It really did, and I think for many of the people who worked in our area it was always a wonderful team of people. We were so blessed by them. Anyway, but Jenny sent all of us an email yesterday afternoon about this publication in this journal, and so I printed it out and brought it in as a timely example of what we've been up to.
Tacey Ann Rosolowski, PhD:
And let me just say for the record that we're looking at a printout of an article that says Jennifer Irvin Vidrine as the first author, and it's Lifestyle and Cancer Prevention in Women: Knowledge, Perceptions and Compliance with Recommended Guidelines. And this is related to the survey that you mentioned in the last interview session that was published in Prevention magazine.
Steve Stuyck, MPH :
It was a telephone survey that was done nationwide. We hired a firm, Gelb Consulting, to do that after it was designed by Dr. Vidrine and all of us contributing to it, and they conducted the survey, and then the results of the survey, along with a lot of editorial content about risk reduction and prevention factors for women, was a special section in Prevention magazine, which has a circulation of about three million or so a couple years ago.
Tacey Ann Rosolowski, PhD:
It seems to me so interesting that the actual—and it was Public Affairs that did the survey?
Steve Stuyck, MPH :
Well, Dr. Vidrine was the primary designer of the survey, but we had many team meetings where we all brainstormed on the survey, and we also pulled some questions from other surveys that had been done by the CDC and things like that, NIH. Then we hired a firm, Gelb Consulting, to actually conduct this phone survey. We determined what the end was going to be, and they implemented it. They gave us reports, and then we brainstormed on what we thought from the conclusions, and the other thing I'd say about this, how this came about, is that if you trace it back to its roots, the GabbeGroup, our New York public relations firm, actually went to the editors of Prevention magazine and said, "Let's sit down and talk together with the people from MD Anderson about the things that might benefit your readership and provide some education for the public." Jill Gabbe and I—I actually flew to New York, and the two of us went in and met with the editors, and we brainstormed ideas, and I believe if my memory is right the idea for a survey actually came from the editors of Prevention, and we were able to say, "We can do this. We know how to make this happen." But I think they're the ones who said, "Let's survey women, because women are the large majority of readers of Prevention." Not "Let's survey Prevention readers," but "Let's survey women and see what they think about the realities of cancer prevention practices and how much they comply and don't comply, even though they know things." It was fun. Every day seemed to have something like that where there was some opportunity.
Tacey Ann Rosolowski, PhD:
It seems like such an unusual partnership, public affairs and research.
Steve Stuyck, MPH :
Yes.
Tacey Ann Rosolowski, PhD:
And there must have been a lot of trust too for a researcher to say, "Yeah, I will partner with a public affairs office to accomplish this goal."
Steve Stuyck, MPH :
I think we had to earn it over time, and you may remember that I said to you the day before yesterday when we were talking that unlike some administrators, my focus has always been on faculty, and we ask ourselves are there things that we can do to support the faculty initiatives and contribute to the mission of MD Anderson? Our history with cancer prevention as a single example goes way back to Guy Newell, who was the first Director of Prevention here, and I think he came in the early 1980s. We were on the same floor, Public Affairs and Prevention, in the HMB, and I can't even think of how it got started, but Guy and Margaret Spitz and [Robert M.] Bob Chamberlain and guy named Michael Eriksen—those were the key faculty members—would get together with a group from my office, me and Jo Ann Ward and a couple of others who have gone, and we had lunch about once a month for several years. And we would talk about prevention, and they educated us, because prevention was brand new here. We learned so many things from them. Victor Vogel was another one—a member of the faculty who took part in those, and we'd have sandwiches, and it was like a little lecture. We'd be up at the blackboard talking about things. The information is no good if you can't figure out what to do with it, so we would take the things that they said and try to convert them into public education initiatives or public media ideas or things like that, and when they left, when Guy passed away and that program faded, then Bernard Levin came along, and we did the same thing with Dr. Levin. He had a small group of his key faculty. Spitz was one, and then Gritz was added to that group and different people from time to time, and we did that all during the time that Dr. Levin was here, and he was the first one to make the decision that they would fund a full-time communications specialist to just focus on prevention in addition to the rest of us helping out. He was great, and then Tuesday coming here I was crossing the bridge, and I ran into [Ernest T.] Ernie Hawk, and we chatted for a minute, and as we said goodbye, he turns to me and he says, "We're still meeting every month with your folks. That's one of the best things I ever did around here." So it's gone through at least those three iterations, and the people come and go, and there are different ones. Hawk has got a fantastic staff. I don't know if you know those people or not, but he's got some really outstanding people. When he has faculty meetings, Jo Ann and I and several others always go. We sit in the back of the room, but they're great learning experiences. I guess it amazes me when I look back on it how long that relationship has lasted.
Tacey Ann Rosolowski, PhD:
Well, and it's a testimony to the intellectual component, a great learning experience and great in terms of serving the mission of the different departments, but then also there is a social and emotional component too. It sounds like it was great fun to get together and just make connections in the institution, all of that good stuff.
Steve Stuyck, MPH :
Making friends and getting to know each other and understanding their issues, and over time, I think they grew to respect us as well and our thoughts and ideas, and it was great.
Tacey Ann Rosolowski, PhD:
And it goes back too to the vision of R. Lee [Clark, MD] for a multidisciplinary institution, and he was thinking about treatment, but this is dealing with the problem of cancer from a multidisciplinary perspective too and bringing together these two very different functions, research and public affairs, and thinking how they can serve one another.
Steve Stuyck, MPH :
And I have many examples, but another one that I am so proud about—and this was in the Patient Education area that is led by Louise Villejo, and our Patient Ed staff is all Master's prepared. Mainly health educators, but we have routinely a couple of RNs on the staff, which helps as well. A big issue here for a long time has been accrual of patients to clinical trials, and in the earlier days it was pretty easy, because they were mainly phase I and phase II trials, and they were picked from our own patient population. But as more and more doctors came here and they wanted more patients, it became a greater challenge, and educating patients about clinical trials is a big challenge. Louise and her team, working with a number of physicians and others throughout MD Anderson, developed a whole teaching program about clinical trials, and there is a beautiful booklet that has been through several iterations. There is a name for it. I'm just blanking on it. It's like to help you evaluate the pluses and minuses of clinical trials. It's a learning guide of some sort, but there is a name that escapes me. So there is a ton of information about clinical trials, and then there are questions you ask yourself that help you evaluate is this the right path for me? This was developed for our clinical staff to provide to patients, and of course, an online version was made of it, and it was tested first, pretested, and it was evaluated in various settings, and then it was refined. We worked a lot with Dr. Maurie Markman, who was at that time our Vice President for Clinical Research, and then some with Dr. Aman Buzdar after Dr. [Maurie] Markman left. They developed a component for nurses and others about how to provide information. So much of being a health care provider is being an educator. Some are better at it than others, and there was a whole component of how to be a better teacher of information about clinical trials. I thought that was a remarkable achievement that they made.
Tacey Ann Rosolowski, PhD:
I'm struck by how rigorous it all was too.
Steve Stuyck, MPH :
The Patient Ed and Public Ed staff both do the very best they can to bring some sort of methodology to whatever it is they do. Sometimes the learning theory—oh, this is the health belief model after it's done, but ideally it should be before it starts. And they're getting more and more sophisticated about it all the time, and this is still in effect right now and up to date. I thought what Patient Ed did for clinical trials was really a great contribution that they made.
Tacey Ann Rosolowski, PhD:
Well, since you're taking a little sip of coffee, let me do our business part here, and I'll put the identifier on for the archive.
Steve Stuyck, MPH :
I got off to a fast start. Chapter 0 Interview Identifier
Recommended Citation
Stuyck, Steve C. MPH and Rosolowski, Tacey A. PhD, "Chapter 09: Public Affairs at MD Anderson: Supporting Cancer Prevention and Education" (2013). Interview Chapters. 390.
https://openworks.mdanderson.org/mchv_interviewchapters/390
Conditions Governing Access
Open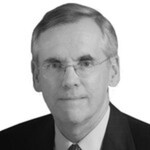 COinS