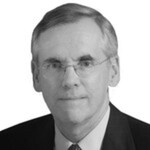 Title
Chapter 13: The Changing Organization of Public Affairs
Description
A conversation about Cancer Bulletin, published through Scientific Publications, leads to a discussion of how and why Public Affairs has been reorganized over the years.
Mr. Stuyck says there are rumors that it will be reorganized again, under Dr. DePinho. As an example of reorganization, Mr. Stuyck talks about the Place of Wellness, which he originally managed until he decided he was not in a position to make the necessary medical decisions, so it became the Integrated Medicine Program directed by Dr. Lorenzo Cohen.
Mr. Stuyck also talks about the unique roles of JoAnn Ward and Louise Villejo [Oral History Interview].
Identifier
StuyckSC_02_20130613_C13
Publication Date
7-13-2013
Publisher
The Making Cancer History® Voices Oral History Collection, The University of Texas MD Anderson Cancer Center
Interview Session
Topics Covered
Overview; Building/Transforming the Institution; Overview; Institutional Processes; Philanthropy, Fundraising, Donations, Volunteers; Discovery and Success; Discovery, Creativity and Innovation; Information for Patients and the Public; Education; Portraits; Institutional Mission and Values; MD Anderson Culture; This is MD Anderson
Creative Commons License


This work is licensed under a Creative Commons Attribution-Noncommercial-No Derivative Works 3.0 License.
Disciplines
History of Science, Technology, and Medicine | Oncology | Oral History
Transcript
Tacey Ann Rosolowski, PhD:
Growing pains are—and I think it's interesting when you think about change agents kind of stirring things up. It certainly does happen. I wanted to ask you about a number of the publications that were created at various stages of your career just because some of them I wasn't sure exactly what they were.
Steve Stuyck, MPH :
I may not know anymore.
Tacey Ann Rosolowski, PhD:
(laughs) Well I have a big question mark by—if you don't mind kind of going through these.
Steve Stuyck, MPH :
Uh-hunh (affirmative). Okay.
Tacey Ann Rosolowski, PhD:
I have a big question mark by Cancer Bulletin which I know I talked to Walter Pagel about. I think it was originally under the management of Public Information and Education, but I kind of wanted the history of that.
Steve Stuyck, MPH :
No, it was not. The Cancer Bulletin was created by Dr. Clark and Dr. Cumley, and it was originally in the Department of Scientific Publications.
Tacey Ann Rosolowski, PhD:
Okay, okay, which was always a separate department?
Steve Stuyck, MPH :
Yes. Well, no. Dr. Glen Knotts was brought in, and we were merged together for a while, but we were in two separate offices and two separate roles: Scientific Publications and Public Information. They were on one floor, and we were on another floor, and we had Dr. Glen Knotts as our mutual boss. Walter and his predecessor reported to Glen, and I reported to Glen.
Tacey Ann Rosolowski, PhD:
Okay, so that's how I got the impression that they were connected because they were— (speaking at the same time)
Steve Stuyck, MPH :
At the same time, Marie Harvin, the librarian here, reported to Glen as well. It was just a completely different organization. They brought together educational resources, so Medical Communications, the Research Medical Library, Scientific Publications, and Public Information all were together at that time. Then it was broken apart, and Public Information office went to report to the president, but the Cancer Bulletin was created a long time ago by Dr. Clark and Dr. Cumley, and it existed for many years. In fact I believe that Dr. [Stephen] Tomasovic [Oral History Interview] was the last editor of the Cancer Bulletin.
Tacey Ann Rosolowski, PhD:
Oh, I didn't have that detail.
Steve Stuyck, MPH :
Colleen Hubona, who still works here, was the managing editor of it. She's in another department now, but we had nothing to do with it. The only thing we did for it in Public Information, we wrote a news column like many journals have a news column at the beginning of the magazine. We did for a number of years—Mary Jane Schier in our office wrote a news column for the Cancer Bulletin until it went out of business.
Tacey Ann Rosolowski, PhD:
Okay, and I guess I wanted to pick up another detail. I mean as you mentioned that Public Information was reorganized to report directly to the president. What was the reason for that administrative reorganization?
Steve Stuyck, MPH :
Well it's logical. I can't even articulate the reason at the time, but the president is the chief advancement officer for any academic institution. The president will spend thirty, forty, even fifty percent of his or her time on public relations, on development, on government relations, things like that. That's a primary function for a president, and the chief press officer and the public relations program, like the development office, often usually report directly to the president or to a senior vice-president sort of person. So LeMaistre took two or three years to get his feet on the ground and see how he wanted to do things, and he changed it so that those functions reported to him now.
Tacey Ann Rosolowski, PhD:
It makes perfect sense.
Steve Stuyck, MPH :
Yeah. You know one thing—now I hear a lot of rumors that the Division of Public Affairs as I created it and I knew it is going to be drastically changed in the next few months.
Tacey Ann Rosolowski, PhD:
Oh, really?
Steve Stuyck, MPH :
Certain programs are going to move to different areas, and it makes sense to me. I have no pains about it at all. I might if I was still working here. Volunteers might go here, and Patient Ed might go there. Instead of my position reporting directly to the president, my successor, who has not been picked yet, will report to a senior vice-president, things like that. An organization, especially for an institution this size, is bound to be fluid and be constantly changing in one way or another, but I think the Division of Public Affairs as I left it will not be the same in a year's time by a long shot.
Tacey Ann Rosolowski, PhD:
When you were still in the position, did you kind of anticipate those changes yourself?
Steve Stuyck, MPH :
The ones that are coming now?
Tacey Ann Rosolowski, PhD:
Yeah.
Steve Stuyck, MPH :
It doesn't surprise me.
Tacey Ann Rosolowski, PhD:
Well I'm just curious because it seems like an institutional organization will make sense at a particular phase in the institution's life cycle, and this institution is always changing and growing, so I was just wondering did you kind of get the sense, "Hm, this isn't working like it did before"?
Steve Stuyck, MPH :
Well I think it was working all right, working fine while I was here and had the organization, but like I said it doesn't surprise me. I will give you one example that the Integrative Medicine program here, which was called Place of Wellness for a while—I don't know if you're familiar with that or not—now it's Integrative Medicine, has physician leadership and scientific leadership. Place of Wellness originally reported to me. Yeah.
Tacey Ann Rosolowski, PhD:
Wow.
Steve Stuyck, MPH :
It was part of the Anderson Network—our patient/survivor programs. The idea that was actually proposed by a woman named Judy Gerner who was the leader of the Anderson Network. She's retired now. She had an enormous influence on things here. She had this idea for what she called a place of wellness, and it was right at the start of some of these programs. So it was created as part of the Anderson Network, and it did not take me too long. I managed it for maybe two or three years, something like that, but I realized I did not have the union card to run that program. I could not make good decisions about scientific and medical sorts of issues. Should we have acupuncture? Should we advocate for massage? Should we do this, should we do that? I couldn't do it. I actually went to Dr. Calendar who was then our Vice President for Patient Care and said I'm stymieing this program. We have no professional leadership or expertise here, and he and I together decided that Lorenzo Cohen would be the person to run this. I had to convince Lorenzo that it was a good idea, but I didn't feel bad about dumping that program at all. It worked out nicely with Judy's retirement. That always helps. But it was a mistake to leave it where it was. Now there are a couple of programs that I'm told by usually reliable sources are going to move maybe into Dr. Burke's area or to Gerard Colman's area. Whatever. It's fine with me. I have a friend who's recently retired who agonizes over the way his department is being treated and organized, and I don't. I did what I could when I was here, and now it's up to people who are younger and smarter than I to figure that out.
Tacey Ann Rosolowski, PhD:
It's also too—it's an interesting example with that proposal by Judy Gerner for Place of Wellness. It starts out as a lay person's idea, but then it morphs into something else. So there's a life cycle with programs too.
Steve Stuyck, MPH :
She was a lay person as well, but she had—she was great. She had passion and energy and a lot of ideas. She brought the Anderson Network programs along quite a long ways, and she sold the institution on the notion of Place of Wellness. Since she's gone, and since I'm gone, Lorenzo, who's a PhD, is leading it, and they have physicians who are on the program, and they offer a range of services beyond art therapy or journaling or the kind of things that we started out with that we couldn't understand.
Tacey Ann Rosolowski, PhD:
Now we're doing research.
Steve Stuyck, MPH :
Yes, and doing a lot of research. How can we make an intelligent decision about who gets acupuncture and who doesn't or all those kind of medical issues? We did have a physician advisor, Walter Baile, who is a psychiatrist here, but he didn't devote a lot of time to it. He was our medical spokesperson a lot of the time on these issues.
Tacey Ann Rosolowski, PhD:
Well it's kind of interesting because that's like the polar opposite of the issue with the survey. Originally the survey that you wanted to do for cancer prevention—that ended up in Cancer Prevention magazine. It started out as a media idea but then became an academic idea. You've got a similar kind of example here of something that starts out soft, but it ends up getting scientific. So that seems to be an interesting way that ideas are floated here at MD Anderson.
Steve Stuyck, MPH :
There are certain people in Public Affairs. The two who come to my mind immediately are Jo Ann Ward and Louise Villejo who are really good at that sort of thing—that they walk the line between academic interest and practical sorts of applications. They do a good job of that. I hope as they get near retirement too—I hope the institution hires people who are equally adept at that sort of thing because I think it's unique to MD Anderson.
Tacey Ann Rosolowski, PhD:
Well I think also—you know obviously so key for an issue like cancer which is that crossroads between really, really important breakthroughs in science and information and treatment that the public desperately needs. So it's always going to be weaving back and forth between those two things. It's just very interesting to see how you managed all of that. I can see why you said it would be fun to—
Steve Stuyck, MPH :
It was. It was really almost every day.
Tacey Ann Rosolowski, PhD:
Yeah. Very neat.
Steve Stuyck, MPH :
My job at MD Anderson was many things. It was challenging, it was daunting, it was fun, it was exciting, it was interesting, it was all kinds of things, but it was really—I think it's fair—I could fairly say that it was never boring. Not a day. Even when I was way back, and the issues were different. It's an incredibly interesting place to be.
Recommended Citation
Stuyck, Steve C. MPH and Rosolowski, Tacey A. PhD, "Chapter 13: The Changing Organization of Public Affairs" (2013). Interview Chapters. 394.
https://openworks.mdanderson.org/mchv_interviewchapters/394
Conditions Governing Access
Open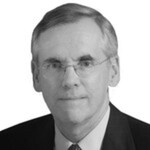 COinS