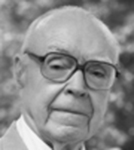 Title
Chapter 01: About Monroe Dunaway Anderson
Description
The interview begins with Thomas Dunaway Anderson's recollections of his uncle, Monroe Dunaway Anderson, the founder of the M.D. Anderson foundation and namesake of the University of Texas M.D. Anderson Cancer Center. The interview continues with a description of the establishment and purpose of the M.D. Anderson Foundation and the growth and development of several recipients of M.D. Anderson's philanthropy, including the University of Texas M.D. Anderson Cancer Center and the Texas Medical Center. Thomas Anderson's memories and interactions regarding Dr. Randolph Lee Clark, the first full-time president of what is known today as the University of Texas M.D. Anderson Cancer Center, are recounted as well. A discussion concerning Thomas Anderson's family contributions associated with the University of Texas M.D. Anderson Cancer Center and the Texas Medical Center ends the interview.
Identifier
AndersonT_01_20000504_C01
Publication Date
5-4-2000
Topics Covered
The University of Texas MD Anderson Cancer Center - Key MD Anderson Figures; Portraits; MD Anderson History; MD Anderson Snapshot; This is MD Anderson
Transcript
Louis Marchiafava, PhD :
Today is May 4, 2000, and I am interviewing Mr. Thomas Dunaway Anderson. The interview is sponsored by the Texas Medical Center and by the M. D. Anderson Cancer Center. I am very happy to be here with you, sir.
Thomas Dunaway Anderson :
Well, I am very glad we can talk together.
Louis Marchiafava, PhD :
Thank you.  
Thomas Dunaway Anderson :
M. D. Anderson . . . had the full name of Monroe Dunaway Anderson. I suppose the Monroe came from President Monroe, but the Dunaway was the name of his mother's family -- a string of people who migrated from Virginia down into western Tennessee, and the one called Mary Ellen Dunaway married James Wisdom Anderson, and they had eight children. I think Monroe, who was born in 1873, was the sixth child. There were two younger than he - a sister, his only sister, and a younger brother who died young. They settled in Jackson, Tennessee, probably because it was a growing commercial center, and as the Civil War ended, James Wisdom Anderson, my grandfather, had been the prisoner of war of the Yankees, but he was released and returned to Jackson and established (this from friends), the First National Bank of Jackson, Tennessee, and was its first president until he died quite young -- I think somewhere around 1880. Monroe received his early education in Jackson, and I think had a little bit of college but I never have found the record. He went to work then. There were two banks in Jackson, and he went to work for the other bank. It turns out that was operated by some relatives also. His outstanding characteristics, I suppose, instilled in his childhood and by the conditions in the south that followed the end of the war, imbued in with some of his more outstanding qualities -- thrift and frugality being notable among them. Some people just said that he was as tight as paper on the wall! On the other hand, most of the wealthy people I have known are tight. And so, it was perhaps characteristic of people of means to be that way. The term "tight," you don't hear much anymore and it doesn't mean the same as stingy, because he certainly was not that. He never married. I think part of the family lore is that he was in love with a girl in Jackson and she sorrowfully turned him down and he just never did get his interest going again, marking another of his qualities which was shyness. He absolutely did not promote himself. He never sought the limelight. He enjoyed his friends, and having no children of his own, he greatly enjoyed being around my brothers and me who were the six sons of his older brother, Frank.
Recommended Citation
Anderson, Thomas Dunaway and Marchiafava, Louis J. PhD, "Chapter 01: About Monroe Dunaway Anderson" (2000). Interview Chapters. 401.
https://openworks.mdanderson.org/mchv_interviewchapters/401
Conditions Governing Access
Open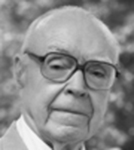 COinS