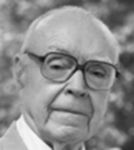 Title
Chapter 07: Physician Referrals and Other Changes at a Growing Institution
Description
The interview begins with Thomas Dunaway Anderson's recollections of his uncle, Monroe Dunaway Anderson, the founder of the M.D. Anderson foundation and namesake of the University of Texas M.D. Anderson Cancer Center. The interview continues with a description of the establishment and purpose of the M.D. Anderson Foundation and the growth and development of several recipients of M.D. Anderson's philanthropy, including the University of Texas M.D. Anderson Cancer Center and the Texas Medical Center. Thomas Anderson's memories and interactions regarding Dr. Randolph Lee Clark, the first full-time president of what is known today as the University of Texas M.D. Anderson Cancer Center, are recounted as well. A discussion concerning Thomas Anderson's family contributions associated with the University of Texas M.D. Anderson Cancer Center and the Texas Medical Center ends the interview.
Identifier
AndersonT_01_20000504_C07
Publication Date
5-4-2000
Publisher
The Making Cancer History® Voices Oral History Collection, The University of Texas MD Anderson Cancer Center
Topics Covered
The Interview Subject - Overview; Institutional Processes; MD Anderson and Government; Beyond the Institution; Building/Transforming the Institution; Growth and/or Change; Obstacles, Challenges
Transcript
Louis Marchiafava, PhD :
Were there any policies that did not reach fruition that was hoped?
Thomas Dunaway Anderson :
There has been one change in policy. When the institution started, there was no way that it could claim to be the only place where sick people could be treated for cancer. Houston had good doctors, and they did not voluntarily want to turn their patients over to the new kid on the block, so to speak. So, for many years, 40 perhaps . . . not that many . . . 30 . . . it was a policy that a person in Texas had to be referred by his physician. Since then, that has been abandoned and they have the walk-in capability now. A person can just go and say, 'I'm sick. I want to see if it is cancer. Can you take care of me?' And the answer is yes, I think in nearly every case. Their policy with regard to out-of-state people may be a shade different, and I am not really familiar with those. I just frankly don't remember which it is or how the policy differs.
Louis Marchiafava, PhD :
What was the reason for having physician referrals in the beginning?
Thomas Dunaway Anderson :
They wanted the good will of Houston doctors. They would not have been good will if this institution came down and tried to steal their cancer patients. It is that simple.
Louis Marchiafava, PhD :
What do you think changed that viewpoint?
Thomas Dunaway Anderson :
I think the perception that, look, this is a great cancer institution. They know more . . . a conscientious doctor would say, they know more than I do about treating this patient, and if the patient wants to go there, it is going to be all right with me. I won't raise any objections. But, of course, patients with cancer are treated at St. Luke's and at Methodist and Stehlin's Institution down at St. Joseph. They are treated, no doubt, by any number of private physicians outside of hospitals. They don't want to surrender their patients, then or now. But I think some of them are beginning to realize that if they've got a case that is just too much for them, that there is a place that they can be sent that will receive them, no questions asked.
Louis Marchiafava, PhD :
I have read in several publications that in actuality, the M. D. Anderson Cancer Center would prefer people who are suspicious of their condition to first go there rather than another hospital so that they could provide an accurate diagnosis, or perhaps that is not the correct word, accurate . . . their own diagnosis and treatment plan.
Thomas Dunaway Anderson :
Well, I think that is consistent with what I say. They have opened the doors now so that a person can walk in who is neither dissatisfied with his doctor and won't be referred or just hasn't even got a doctor. A lot of country people come there and think, I've got a big hickey on my back. I don't know what it is but maybe you do. And maybe he didn't see a doctor. And that is permitted now. It would not have been permitted 30 years ago. They'd say, 'we only take patients referred by private physicians.' So, that is one of the key changes in policy that has taken place.
Louis Marchiafava, PhD :
Have there been any other changes which you consider significant that you have witnessed?
Thomas Dunaway Anderson :
Well, they have all been significant. The addition of new buildings, the installation of extremely sophisticated diagnostic tools, the concept now of looking at immunization as a way of treating, and I think probably when there is gene therapy, they will be in on that as well. They are on the cutting edge always of research and diagnosis and therapy. I don't know how many researchers they employ out there, but they've got so many that they are building a great big office building across Holcombe Drive that is going to accommodate dozens and dozens of doctors who simply have had small offices in the main buildings, where they can move across the street now, and get into a more office-like environment and away from the hospital environment, and maybe get a fresh perspective. I wouldn't want to have to walk across that street four or five times a day but they don't mind!
Louis Marchiafava, PhD :
In the role of the bureaucratic structure of M. D. Anderson, have you noted perhaps an overabundance of bureaucratic offices? Is it necessary, do you think?
Thomas Dunaway Anderson :
Those people are so smart out there that I am not going to suggest for a moment that they are overburdened with staff - administrative and the like. I just don't believe that John Mendelsohn [oral history interview] is half asleep at the switch and would let somebody get a desk job there that wasn't doing a job. There are many complexities, of course, in operating in that environment, and I think that they want to cover them all. Here is just one example: There was a wonderful woman named Lorena Collier, who I think had the title of something like Patient Coordinator. She would go to work at five o'clock in the morning, and using records . . . in the later years, it was computer records . . . to see who was coming there during the day. If it was anybody she knew or knew about, she would go and meet them at the station where they were supposed to go, and help expedite their appointment to be sure they weren't kept waiting too long, and to just generally make them feel more comfortable, because, obviously, many of these people are very apprehensive. They come from out of town and it is all a brand new world for them, and she had great quality as a comforter, to make them kind of feel better about being there. She retired a while back, and I guess you could say they didn't really have to replace her, but they did. They got Linda Hilton, I think it is, to take her place, and she is a whiz in her own way. And she has an assistant who is helping her with it because it is a great big job. I don't think they get there at five o'clock, but they have a pretty full day when they do.
Recommended Citation
Anderson, Thomas Dunaway and Marchiafava, Louis J. PhD, "Chapter 07: Physician Referrals and Other Changes at a Growing Institution" (2000). Interview Chapters. 407.
https://openworks.mdanderson.org/mchv_interviewchapters/407
Conditions Governing Access
Open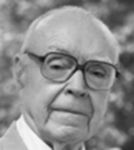 COinS