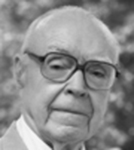 Title
Chapter 08: More on the "Primitive Beginnings" of MD Anderson and the Texas Medical Center
Description
The interview begins with Thomas Dunaway Anderson's recollections of his uncle, Monroe Dunaway Anderson, the founder of the M.D. Anderson foundation and namesake of the University of Texas M.D. Anderson Cancer Center. The interview continues with a description of the establishment and purpose of the M.D. Anderson Foundation and the growth and development of several recipients of M.D. Anderson's philanthropy, including the University of Texas M.D. Anderson Cancer Center and the Texas Medical Center. Thomas Anderson's memories and interactions regarding Dr. Randolph Lee Clark, the first full-time president of what is known today as the University of Texas M.D. Anderson Cancer Center, are recounted as well. A discussion concerning Thomas Anderson's family contributions associated with the University of Texas M.D. Anderson Cancer Center and the Texas Medical Center ends the interview.
Identifier
AndersonT_01_20000504_C08
Publication Date
5-4-2000
Publisher
The Making Cancer History® Voices Oral History Collection, The University of Texas MD Anderson Cancer Center
Topics Covered
The University of Texas MD Anderson Cancer Center - MD Anderson Past; Personal Background; MD Anderson History; MD Anderson Snapshot; Building/Transforming the Institution; Institutional Processes; Portraits
Transcript
Louis Marchiafava, PhD :
From the outside looking in, it seems like a city within itself.
Thomas Dunaway Anderson :
Well, it does, but cities always have beginnings. At least, although I had no direct connection with the Medical Center, of course, I have known all the presidents of the Medical Center and the director, Wainerdi and his predecessors, and I try to be sure that I know those people. I don't actively cultivate them perhaps but I sure don't avoid them when I see them. They have an enormous job and, as I say, it was in that pink building . . . well, first of all, its beginnings down on the Baker estate were very humble indeed. They were so humble that, as my papers point out here, I think they got these temporary buildings from Camp Wallace. Remember that World War II in Europe ended in May of 1945. It went on until August on the other side of the Pacific. And some of those buildings at Camp Wallace became excess. So, Dr. Bertner, the acting president, was resourceful enough to get some of those buildings moved up here in the summer time of 1945, but come winter, one of them didn't have a furnace. We were doing something about air-conditioning this house, and I gave him a furnace out of our back room, which they were glad to have. So, it has a primitive beginning and then it grows. And how it grows! How it grows! Lee Clark and I were at a meeting one time. We said, our happiest day will be the day that we close our doors. That has been 30 years ago and we are still growing. And the end is not in sight.
Louis Marchiafava, PhD :
I think it is a rather remarkable story that you have just told in terms of Lee's early "primitive" beginnings, to what exists now, and I think there is really a great story to be told between those points, how that happened. And you have touched on some of the major aspects of how it happened. Personality. The legislature reacting to the appeals of the presidents of the institution. Can you think of . . .
Thomas Dunaway Anderson :
Let's talk about the Medical Center again for just a minute. I have been kind of a spectator at that one, but the buildings . . . I think the first building to be completed in the Medical Center was Baylor College of Medicine. But it, too, had primitive beginnings in Houston. The Baylor College of Medicine was in Dallas and had been supported, to some extent, by Baylor University in Waco, some miles away. And I think it was during the war that they withdrew that support, which made the administration of the medical department pretty unhappy, you might say, and they began casting about to see where they might go and be welcome, and maybe get somebody to help them with a new building. So, the trustees of the Medical Center found out about that and said, 'If you'll come to Houston, we'll help you pay for the move and in due course, we will help you build a new building and a new medical center.' Now, down on Allen Parkway, there are buildings still standing, that started out as a Sears Roebuck store, the first one in Houston in the early 1930s, and it was flooded in a terrible Houston flood in about 1936 and they never reopened as a store. That building was standing empty when Baylor accepted an invitation to move to Houston. So, they did a little remodeling inside and then faculty and staff and vans and furniture and equipment all moved down here one day or one week, and got started in that very humble place over on Allen Parkway. And when the Medical Center finally said, 'Well the war is over, boys. We've got building sites that we will lease to you if we can get together on terms' . . . our terms, I think, were one dollar a year rent. And there are some other things that we need to include in the lease. And so, Baylor selected a site and went about raising money. The Anderson Foundation, I am sure, gave it some . . . went about raising money, and the principal benefactor turned out to be Roy Cullen, a prominent Houston philanthropist, who had nothing to do with establishing the Medical Center, but who, at one point, and I remember reading the newspaper headlines . . . I hope you can find these because I would like to have it verified . . . he offered one million dollars to five downtown hospitals if they would move to the Medical Center. And two of them did. Three of them did not. St. Joe's stayed down there and Memorial Baptist stayed down there. And St. Luke's, which was hardly really in existence before war, and Methodist, did move out there and take the free ground. And I know there was one that was left out and complained about it . . . "Mr. Cumson, I didn't mean to leave you out. I got one million dollars for you, too." But some of them didn't want to move. At least two that I remember. And some did. I don't know how much ___________________. But his thinking was, you might say, not much different from Uncle Mun's . . . let's help sick people, basically. Let's help sick people. So, building a medical school right in the heart of the Medical Center was right down his alley. And they named the building for him, of course. And there is one other thing about that building: it is in this material I am giving you, but I am going to recite it anyway because I think it is so funny. It is in this Bill Fields book, too. Bill Fields was an active neurologist in Houston, trained in Canada but he moved down here in the early days when the Medical Center was going pretty strong. And he got a call one day from Dr. M. D. Levy, Moise D. Levy, who is a very prominent physician, and he said, "Dr. Fields, this is Dr. Levy. I have Mr. Jesse Jones as one of my patients at Memorial Hospital downtown following surgery, but he is not recovering as I think he ought to, and he is very nervous and very badly upset, thrashing around and not being calm like I want him to be. Why don't you come down and have a look at him?" So, Fields got in his Dodge car, I suppose, and drove down, and as he went into Mr. Jones' hospital room, it was summer time . . . Mr. Jones didn't have on his pajama top. Dr. Fields noticed that the one side of his chest was expanding more rapidly than the other, more regularly, more thoroughly, I guess. And he got Dr. Levy outside the door and he said, "I think he has a collapsed lung." Levy said, "Well, I hadn't thought about that but that is easy to repair." So, they got Mr. Jones on his feet just in a few days time. That seemed to be the end of that. Fields submitted a modest statement for services which was promptly paid. But a few weeks later, he got a call from Mr. Jones who said, "Come down here. I want to talk to you." Fields went to town. Mr. Jones said, "You haven't charged me very much here but you've saved my life. I want to pay you for more than that." Fields said, "No. That is all my professional services were worth, but if you really want to do something, then there is this problem: in the Cullen Building of Baylor, there are thousands of books that belong to the Harris County Medical Society and they are not properly stored or cataloged or secured and it is just a terrible place to have a medical library. Would you consider helping to fund a proper building to house those books?" Mr. Jones said, "Yes, I would. Get the numbers." Thus, you see the Jesse H. Jones Library Building, also in the center of things. Fields swears that it came about in that way, and you will see it in his book. Not exactly in my words but I am telling you as he told me, not as the book says.
Louis Marchiafava, PhD :
It sounds plausible, logical, that that would happen that way.
Recommended Citation
Anderson, Thomas Dunaway and Marchiafava, Louis J. PhD, "Chapter 08: More on the "Primitive Beginnings" of MD Anderson and the Texas Medical Center" (2000). Interview Chapters. 408.
https://openworks.mdanderson.org/mchv_interviewchapters/408
Conditions Governing Access
Open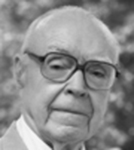 COinS