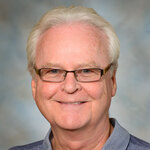 Title
Chapter 02: Early Education and a Transformational Experience in Italy
Description
Dr. Baile begins by describing the educational experiences and support he received at Catholic elementary and preparatory schools. He notes that he was a "late bloomer" and did not have the advantage of a family background of scholarship: he had to "make it on his own," he says. He talks about choosing to major in psychology at St. Peter's College (Jersey City, NJ; BA conferred 1966) and how, in his junior year, he met Angelo Dannizino who encouraged him to apply to medical school, which led him to the University of Pavia School of Medicine in Pavia, Italy, (MD conferred, 1972). Italy provided him with a "transformational" experience. He discusses the impact of living and studying in Italy and notes that he has sustained his friendships in Italy and travels back there to conduct workshops on communication.
Identifier
BaileW_01_20160823_C02
Publication Date
8-23-2016
Publisher
The Making Cancer History® Voices Oral History Collection, The University of Texas MD Anderson Cancer Center
Topics Covered
The Interview Subject's Story - Educational Path; Character, Values, Beliefs, Talents; Personal Background; Professional Path; Influences from People and Life Experiences
Creative Commons License


This work is licensed under a Creative Commons Attribution-Noncommercial-No Derivative Works 3.0 License.
Disciplines
History of Science, Technology, and Medicine | Oncology | Oral History
Transcript
T.A. Rosolowski, PhD:
When did you—at what point did your father kind of say to you, "OK, let's think about this prep school?" How did all that happen?
Walter F. Baile, MD:
So myself and my brothers all went to Catholic grammar school. At that time, the Catholic parishes were very much a community, and very—there was a strong sense of community among the Catholics in our area. We were a very Catholic-oriented part of—Jersey City was pretty Catholic. So St. Paul's parish had a grammar school, which was taught by nuns, almost exclusively nuns. There was a convent and there was a rectory where the priest lived, and there was the church which had five priests. So we all took first communion and confirmation, and were very much part of that Catholic traditional upbringing, the Bishop came once a year to do something. So where was I going with that?
T.A. Rosolowski, PhD:
How you ended up talking about prep school.
Walter F. Baile, MD:
Oh, yeah. So, you know, the nuns really encouraged people to go to good high schools, it says one thing about that experience. So we all applied. So there were four or five schools run by religious orders in the community, one by the Marist brothers, which was called Marist High School, one by a church, a different church. So there were five or six Catholic churches in the city, big churches, one by another church named St. Aloysius, whoever he was, and then St. Peter's, which was the one—we applied to all of them. And you went out there and you took a test, and they notified whether you got in. So when I got in, because it was a place known for scholarship, my father said, "We'll find a way for you to go there." Which they did. So I went there for four years.
T.A. Rosolowski, PhD:
What did you like about it?
Walter F. Baile, MD:
What did I like about it?
T.A. Rosolowski, PhD:
I was making the assumption you did like it, based on what you said earlier.
Walter F. Baile, MD:
Well, the Jesuits were very cool people. And most of the people who taught us would be the Jesuit priests or, they're called "scholastics," who were people studying to become priests. And they were very scholarly and savvy, and knew their stuff. They could meet kids on a—it was an all boys' school. So it had issues with that, because put a couple of hundred boys together, and you've got your share of discipline problems and things like that. But there were a lot of opportunities. I worked with the basketball team, became manager of the basketball team, and traveled with them, went to games, and that was a lot of fun.
T.A. Rosolowski, PhD:
Why did you end up doing that?
Walter F. Baile, MD:
Because I loved playing street basketball. I mean, I knew I wasn't good enough to make the team, but I really liked doing that. I was a very late bloomer in the sense that I came from a—so the background that I grew up in was very white collar, middle-class, somewhat not extremely [wrongly?], you know, and it wasn't a background of scholarship. We didn't have a dad who had bookshelves full of books and who went to Harvard. So we kind of made it on our own. The fact is, it really wasn't until Italy, I went to Italy to live that my kind of my vision of the world opened up. Before that, it was pretty mundane. I didn't have a whole lot of interest and focus.
T.A. Rosolowski, PhD:
Hmm. Interesting. So you didn't have a sense prior to Italy, or didn't have a clear focus on what your own gifts or preferences were in terms of field?
Walter F. Baile, MD:
No. It took me a long time to find out. So that experience was one of really self-discovery.
T.A. Rosolowski, PhD:
Interesting.
Walter F. Baile, MD:
Which was—and really finding out the true meaning of the word, "friendship." And looking back on it, that I just—you know, things and your relationships here are much more superficial than they are—I found them to be when I went away. A friend is a friend for life. And a friend means you love somebody. You love your male friends. Here, a lot of that stuff is—I didn't have that experience of having a whole lot of really good friends until I went there.
T.A. Rosolowski, PhD:
Now I see, I just took a look back at your CV elements, and it said you got your BA in psychology actually at St. Peters College. Was that an extension of the same—
Walter F. Baile, MD:
Right.
T.A. Rosolowski, PhD:
Oh, it was, OK.
Walter F. Baile, MD:
Which was also a Jesuit college.
T.A. Rosolowski, PhD:
Also a Jesuit college.
Walter F. Baile, MD:
I had a lot of Jesuit education.
T.A. Rosolowski, PhD:
Why did you choose psychology?
Walter F. Baile, MD:
Well, I was an economics major for a while. It just got to be a little boring, mechanical. So I was looking around for something else to do. And some books my brother had caught my eye, and I started going through them, and I said, "This is for me." So in my junior year, I transferred into the psychology program. I had a wonderful mentor, who was Italian in origin. His brother was a professor in a medical school in Italy. So I had—I developed—so I loved psychology. I loved social psychology, and I had a scholarship to go to graduate school in psychology. But at the last moment, he encouraged me to think about medicine.
T.A. Rosolowski, PhD:
Oh, interesting. And his name? Just for the record?
Walter F. Baile, MD:
Angelo.
T.A. Rosolowski, PhD:
Angelo .
Walter F. Baile, MD:
Yeah. So I wasn't—I didn't have undergraduate biology, of course, so I spent a whole summer making up courses. It was an incredible summer. So I was going to Fordham in the Bronx for physics, and then traveling all the way across the city to New Jersey to Fairleigh Dickinson for organic chemistry. This was all—days and nights.
T.A. Rosolowski, PhD:
My gosh!
Walter F. Baile, MD:
Yeah, and so because I couldn't get into medical school here, because I wasn't a pre-med major. Didn't even take the exam. But I could qualify to go to Italy, because his—so Angelo's brother was there. He said, "Why don't you go with my brother?" So I did.
T.A. Rosolowski, PhD:
Oh, that's very cool.
Walter F. Baile, MD:
Yeah.
T.A. Rosolowski, PhD:
Yeah.
Walter F. Baile, MD:
So I lived on the island of Sardinia for three years, which was his brother's first assignment. Then when he moved to a town called Pavia, which was near Milan, then I went to—I transferred up there.
T.A. Rosolowski, PhD:
Oh.
Walter F. Baile, MD:
So I graduated from the University of Pavia.
T.A. Rosolowski, PhD:
Yeah, 1972 is the date I have for you.
Walter F. Baile, MD:
Mm-hmm.
T.A. Rosolowski, PhD:
So tell me about that experience. You said it was transformative, so, you know—
Walter F. Baile, MD:
Well, first of all, I was on an island, in a city of a hundred thousand, where there was only one other person who spoke English. And she was an English teacher. So my friends—a lot of my friends wanted to speak English. But all my exams were in Italian, all my exams were oral, and all my exams were public. So if you were giving me an exam and asking me questions, anybody could come and watch, so that's because they didn't want anybody cheating, or getting (clicking noise) grades. That was quite a challenging experience, was not only that I had to learn the language; I had to transform what I knew into Italian.
T.A. Rosolowski, PhD:
So why did Angelo—you didn't have any Italian up to that point, when—
Walter F. Baile, MD:
No, I went to—I took a year of Italian at NYU.
T.A. Rosolowski, PhD:
Yeah, but boy, that's book learning. That's real different than when you're in an immersion situation.
Walter F. Baile, MD:
Yeah, you learn.
T.A. Rosolowski, PhD:
Yeah, sure. So why did Angelo—what did he see in you, do you think, that made him think, "Yeah, we can throw this young guy into this situation, and he'll swim fine."
Walter F. Baile, MD:
Angelo was the Italian ambassador—was the Italian Chargé d'Affaires to Germany in 1938. And he married a German woman, who was a ballerina. And this was just during World War—just before World War II, when the Italian government had a very close relationship with the German government. And so they had a child, and both of them died during the war from diphtheria and meningitis. Tragic. And he was so in love with this woman. I think I sort of reminded him of the son that he never had. And then he was a professor at the school where I was, and also taught at New Jersey Medical School.
T.A. Rosolowski, PhD:
Wow, so you obviously had a really close connection with him.
Walter F. Baile, MD:
Yeah, very close. So—
T.A. Rosolowski, PhD:
His last name?
Walter F. Baile, MD:
Was Dannizino.
T.A. Rosolowski, PhD:
There it is. Thank you.
Walter F. Baile, MD:
So that was very, very interesting. I think that—and so, I had this experience in Italy which was very transformative. And I had been exposed much more significantly to the arts, to music, and made some very, very good and close friends there. I was sort of adopted by a family there, the Menghi family, M-E-N-G-H-I. And so there were two kids about my age, Palo and Francesco. No, there were actually three, Roberto, Palo and—it wasn't Francesco. It was Franco. And a sister, Margie. It was a very interesting kind of—the father was a professor of pediatrics at the same university. And the mother was heiress to the [Bezetti?] Company's fortunes, whatever. Bezetti was one of the biggest fabric makers.
T.A. Rosolowski, PhD:
Oh, I didn't know that.
Walter F. Baile, MD:
I don't know if they still are in business. And the father was from the [Perelli?] family. So they had a wonderful house in the country, overlooking the valley. I used to ride up—the other thing is, I had two motorcycles when I was in there, in this one time. So that was a sense of independence. You know, I was away from the States; it was the first time away from the family. I was happy as a lark. I had my own motorcycle. I lived with three little old ladies that rented me a room, which was—and I studied very, very hard. And I think it was—so it was a place where—there was one exam at the end of the year. So what you would do is, you would kind of cram for the exam. I learned to be able to work 12 hours, study 12 hours a day. And so then I went from there, when my sponsor, so to speak, Professor Dannizino's brother, Victor, was transferred to a much larger school in Pavia. I went with him and graduated from there. It was just a wonderful experience of being autonomous; it was the first time I was away from home. I happened to land in this place, and people had a lot of curiosity about Americana, and who is he? What is he doing here? And Sassari is a very provincial city. Seven-thirty, nine o'clock there's nobody on the street anymore. If you were on the street, you were not considered to be an educated person, if you were under 21.
T.A. Rosolowski, PhD:
Oh, really?
Walter F. Baile, MD:
Yep.
T.A. Rosolowski, PhD:
Huh, that's interesting.
Walter F. Baile, MD:
And you didn't go out without—the girls didn't go out unless there was some kind of chaperone or something, so it's not that it was backwards, it was a very restrictive culture. Pavia was very different, much bigger city. And in the war much more open. There I lived with four other guys in an apartment, where we had four bedrooms. So there was a lot of fun. I eventually graduated cum laude from the second medical school, which was something I'm very proud of.
T.A. Rosolowski, PhD:
And that's OK—so that was in '72. Was that the internship at the University Hospital in Pavia?
Walter F. Baile, MD:
Right. Right.
T.A. Rosolowski, PhD:
Tell me about the medical education. How did you feel your—did you know you'd made the right decision going to medical school? How did all that go?
Walter F. Baile, MD:
Well, being a psychologist, being a psychology major, I had decided I wanted to be a psychiatrist.
T.A. Rosolowski, PhD:
OK.
Walter F. Baile, MD:
So I kind of knew my goals. But I liked medicine. It was very interesting. I like physiology, and I like pathology. I like learning about all these different functions of the organs and that was—basic science was fun, even though I had to study very hard. And it was very rewarding.
T.A. Rosolowski, PhD:
How do you think the period in Italy had—what impact did it have later? I mean, I don't mean re-entry shock and all of that. But what—
Walter F. Baile, MD:
I became cultured.
T.A. Rosolowski, PhD:
Uh-huh, OK.
Walter F. Baile, MD:
Cultured and much more sophisticated, because people there think. And even the garbage man can have an intelligent discussion, because they all have opinions. And they think about things. So I found it just such a highly-informed society, and loving. People just extraordinarily loving and outwardly demonstrative. When you come from a family that was Anglo-Saxon and people didn't show affection, you felt the love of people over there. And then the welcoming—people were just sort of curious to who I was, and treated me like a family member. So these friends that I had, the Menghi family, I traveled sometimes with them, and ate almost all the time over there. Their son and I studied together; he was one year ahead of me. The son's story is very tragic, Palo. Palo was a year ahead of me, and he went to—this is a very interesting story. He and I studied together. We went to the beach together, we had a rubber boat, we tooled around. Sardinia is an island. So not too far away, there's a beautiful sea. So we spent a fair amount of time there. When I left there to go to Pavia, and his father, interestingly, was transferred to another city in Northern Italy called Ferrara. Now, I think he wanted to go to Milan, because the family was from Milan. But Ferrara wasn't too far away. And then subsequently, I made a friendship with a guy that remains one of my best friends. He's a professor in Ferrara now. But getting back to Palo. So I left, and came back to the States after I graduated. And we lost contact for a while. And he founded an institute for Yoga and meditation, which exists to this day in Rome, and he is revered.
T.A. Rosolowski, PhD:
Oh, amazing!
Walter F. Baile, MD:
And I had the opportunity to find a tape of him talking online, about a 10-minute long tape, and it was just mesmerizing. So after 30 years, I find this little snipped by going online, and watching him give a—he was talking about stones in the water, and comparing it to an aspect of human life. You know, people have maintained this institute.
T.A. Rosolowski, PhD:
That's so neat.
Walter F. Baile, MD:
He died at the age of, probably 50, early fifties, from cancer on the nose, nose or nasal septum, which spread to his brain. Then he came to Memorial to get treated, and I flew up there to see him.
T.A. Rosolowski, PhD:
Oh, wow.
Walter F. Baile, MD:
I showed his x-rays to here, too. So the guys here were flabbergasted, because it had gone all around the base of the brain. But they said it's very fast growing, so he might be treated. So he was treated and he lived a while, then he developed a secondary cancer.
T.A. Rosolowski, PhD:
Hmm.
Walter F. Baile, MD:
It's funny, because one day—they had an apartment in Rome, because the family was very wealthy. And he had married a medical student; she was a student while he was a resident. And they had an apartment, so I found out where they lived. I walked up to the apartment; I just couldn't ring the doorbell.
T.A. Rosolowski, PhD:
Why?
Walter F. Baile, MD:
You know, I was so sad, I wouldn't know what to say. And I didn't know his wife that well. But...
T.A. Rosolowski, PhD:
Yeah.
Walter F. Baile, MD:
But I made contact with these people in (inaudible) Institute. And it was very touching. So that's a little piece of—I still go back to Italy, I'm fluent in Italian. I've conducted workshops, lots of workshops in Italy, on communication skills. And that's been fun doing, because I have friends there who have arranged these workshops, and co-lead them with me. So it's all in Italian. And we've been some wonderful places. Do you know Italy at all?
T.A. Rosolowski, PhD:
No, I don't. I've never been.
Walter F. Baile, MD:
So we've been in mountain resorts and places where we sponsored workshops. Mostly sponsored by pharmaceutical companies or foundations. But really put a lot of work into it. So I brought a lot of knowledge into how to conduct a workshop, because Italians are pretty disorganized. So I brought the U.S. structure to them, and I'm still doing workshops here. I haven't done one over there in a long time. But I am going to Germany in two weeks, to do my eighth weekend workshop for Teachers of Communication Skills in Heidelberg.
Recommended Citation
Baile, Walter F. MD and Rosolowski, Tacey A. PhD, "Chapter 02: Early Education and a Transformational Experience in Italy" (2016). Interview Chapters. 411.
https://openworks.mdanderson.org/mchv_interviewchapters/411
Conditions Governing Access
Open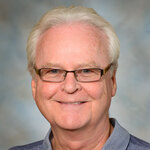 COinS