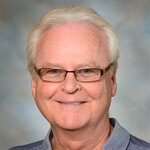 Title
Chapter 07: A New Specialization in Oncology Communication Skills
Description
In this chapter, Dr. Baile discusses how his career flourished from 1994 to 1998, despite administrative challenges he faced as he entered the evolving field of communication skills in oncology (i.e. teaching oncologists to communicate effectively). He talks about how he met a team of people interested in this subject and they received a K Award from the NIH to develop workshops for oncologists, offered at retreats in Aspen, Colorado. He explains how the workshops were organized around role playing and notes the uniqueness of this model. He describes how Amy Zuckerman came from the New York Times to write an article on the program (becoming aware of it via Oncotalk videos, see http://depts.washington.edu/oncotalk/videos/) and witnessed a very poignant scene. He then explain how they wrote a grant to teach communications skills, describing how the workshops were organized.
Identifier
BaileW_02_20160823_C07
Publication Date
9-1-2016
Publisher
The Making Cancer History® Voices Oral History Collection, The University of Texas MD Anderson Cancer Center
Topics Covered
The Interview Subject's Story - The Researcher; The Researcher; Discovery and Success; Understanding Cancer, the History of Science, Cancer Research; The History of Health Care, Patient Care; Discovery, Creativity and Innovation; Evolution of Career; Professional Practice; The Professional at Work; MD Anderson Impact; MD Anderson Impact
Creative Commons License


This work is licensed under a Creative Commons Attribution-Noncommercial-No Derivative Works 3.0 License.
Disciplines
History of Science, Technology, and Medicine | Oncology | Oral History
Transcript
T.A. Rosolowski, PhD:
Now you became the I*CARE director in 2007. So you actually worked in that situation for almost 10 years, is that—
Walter F. Baile, MD:
Well, let me think back. So 1994 when I came there were only two other faculty. And so we hired some people during the course of that. A few who worked out, some who didn't. And I had a collaboration with Behavioral Science. I was putting a lot of energy into my research in that area at that particular time. And the patients were well taken care of. But it's just that the departmental people were not very functional. And so yeah, I hung around.
T.A. Rosolowski, PhD:
Well, tell me what you were doing at that time. You said you were working on some research projects with Behavioral Science.
Walter F. Baile, MD:
Well, actually my career flourished during that time personally because I started collaborating with Patricia Parker in Behavioral Science, and we published a couple of really nice articles that got into major journals. And then I started teaching internationally.
T.A. Rosolowski, PhD:
What was the article? What was the work focused on?
Walter F. Baile, MD:
On communication skills. And communication skills in oncology. And I was her mentor for a K award. And she was an up-and-coming researcher. But we've had a very nice collaboration. And we published data from our work in teaching in Italy and quite a few other publications that came out of this effort. And then I became involved with a group of other docs who had a grant from the National Cancer Institute. Actually we wrote it together. And so I had eight years of funding to teach oncologists how to communicate and bring 20 oncology fellows at a time to Aspen, Colorado for weekends in which we used standardized patients to teach communication skills. And that was very successful. So the first four years was a training program of fellows. And the second four years was a training program for teachers, how to teach. And so I was buffered a little bit from some of the goings-on and lack of productivity in the department because I was able to invest energy into these programs. And I have to say that really was instrumental in really solidifying my career in communication skills teaching.
T.A. Rosolowski, PhD:
How did you evolve during that time in terms of your thinking about communications or the challenges of it?
Walter F. Baile, MD:
It was very interesting because I had these other three guys whom I worked with who were just leaders in their field. Really, when you say their names, everyone knows them.
T.A. Rosolowski, PhD:
Who are they?
Walter F. Baile, MD:
Tony Back, James Tulsky, and Bob Arnold. And they're all extraordinarily well known. And so I learned a lot from working with them on this project where we would go to Aspen twice a year with these groups of fellows and then after that bring groups of faculty for teaching. And we actually all had our group of five learners and we used our condominium rooms as learning laboratories. So a standardized patient would come in and get interviewed by a learner and we'd coach them during that process. Do you know Amy Zuckerman?
T.A. Rosolowski, PhD:
No.
Walter F. Baile, MD:
So Amy Zuckerman is a reporter for the New York Times and she came to see what was going on and wrote an article about it in the New York Times.
T.A. Rosolowski, PhD:
When was this? I'm sorry. Just ballparking.
Walter F. Baile, MD:
Let's see, 2002, 2008. But if you google Amy Zuckerman and Oncotalk, because it was called Oncotalk, and after that was Onco Teach. So we had these two programs going on.
T.A. Rosolowski, PhD:
Now did the fact that someone like Amy Zuckerman and the New York Times were interested in this, were you four doing something rather new or groundbreaking?
Walter F. Baile, MD:
This was groundbreaking.
T.A. Rosolowski, PhD:
That's what I was trying to get you to say.
Walter F. Baile, MD:
In fact Amy Zuckerman came to my group. So we would have standardized patients come into the room. Let me see if I can explain this. First of all, it was a retreat over three days. And the people selected for this had to apply. So we had 20 people at a time coming to Aspen and staying in a resort in the wintertime, which was the downtime for the resort. And so they would have didactic sessions. And then five of them would come, and these were second and third year medical oncology fellows, would come with one of us as preceptors to a room that was part of the complex. And the living room would be our learning laboratory. So they would sit around in a circle. And we'd have two chairs, one for the standardized patient, one for the interviewer, which is one of them, and then a third chair for the coach. So we'd sit to the side. So each one would take a turn with a different standardized patient doing an interview. So there were four interviews. They had to give bad news about a cancer diagnosis. They had to give bad news about a recurrence. They had to give bad news about no further cancer treatment. And then there was an end of life discussion. And so we coached them through all of this. And there are a lot of publications that came out of this. And our ratings were really quite spectacular, because no one else in the world was doing this. So Amy Zuckerman came to one of my sessions and sat in. And it was a session in which the standardized patient was in bed at the end of life and the fellow had to have her last meeting with him, with the patient—it was a her, it was a breast cancer patient—so we all got up and we went into one of the bedrooms that was serving as a hospice room. And Amy was at the end of the bed and I was standing between the fellow and the group. And the fellow was supposed to say goodbye to the patient. And the fellow said to this patient, "I just want to let you know what a privilege it's been for me to take care of you." And the patient, whose name in the thing was Brenda, she was an actress from the Aspen acting group, we had actors from Aspen's theater program, come and do this, and she reached up and she touched the fellow's hair and she said, "Thank you. If it weren't for you, my life would have been much more empty." And everybody cried in the room, including Amy. So she then wrote up this experience in the New York Times. So we trained over the course of those years about 150 medical oncology fellows, who went back to their institutions. And a lot of them set up programs. And so some of my colleagues across the country now are my students. And some of them have gotten very well known. Like Tait Shanafelt, who has published an enormous amount of work on stress and burnout. He was one of the people who came to our program. And the other names might not mean anything to you. But they're in other institutions like Harvard and Pittsburgh and University of California, San Diego. And these people have picked up the ball. So that was the first four years. And we did so much preparation work. Not a stone was left unturned in terms of the thoroughness with which we prepared for every eventuality.
T.A. Rosolowski, PhD:
What do you mean? What kinds of things were you preparing for?
Walter F. Baile, MD:
Like if it snowed. If people couldn't get in. What do you do if the learner says, "this is fake"? So we would have these sessions, and then we would spend the evening debriefing the sessions and talking about our experiences and how to handle this. So it was an incredible learning experience, because I was with these three—actually there was a fourth one, Kelly Edwards, who actually is an educator, and she came in and observed our sessions and gave us feedback. So how many people do that? And so the fellows were there for three days. And we would have dinners with them. So there was this team building effort that went on. And I learned a lot. And then we got together after the grant was about to expire. We went to Minnesota and we wrote another grant, in one day. And the grant was about what's the next thing to do, it's to train people how to teach this stuff. And this was a remarkably creative process because we were thinking how could we do this and make it real and make it so it becomes a learner-centered process like we did in Oncotalk, and real, and realistic. And so we decided to recruit palliative care faculty to take on the roles of medical oncology fellows. And then we recruited medical oncology faculty to be our learners. And then we had our standardized patients who would come in and take on the role of patient. So the standardized patient would have a medical problem, a cancer problem, and the fellow would act. The palliative care faculty from different institutions would act as a medical oncology fellow. And the medical oncology faculty would have to supervise them in this interaction. And we programmed it. So we wrote all the scripts for this. And so we gave each person who was playing the patient and the fellow a different character. So one of the standardized fellows was a Mr. Scientist. One was too lackadaisical. And so these were the challenges that the faculty had to deal with. And we taught them how to supervise fellows. And that went on for four years. And that was quite remarkable. And we applied for a dissemination grant, a third grant. But there was a new manager at NCI who didn't think that they wanted to fund dissemination. It was too bad because that would have been the logical consequence. Bring it around the country and teach people how to do it and go and supervise them.
Recommended Citation
Baile, Walter F. MD and Rosolowski, Tacey A. PhD, "Chapter 07: A New Specialization in Oncology Communication Skills" (2016). Interview Chapters. 416.
https://openworks.mdanderson.org/mchv_interviewchapters/416
Conditions Governing Access
Open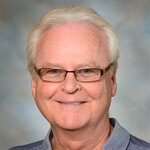 COinS